I can't believe it's been 3 weeks since my last WIAW post! As much as I gripe and moan about how cumbersome it can be to take pictures of my eats, deep down I really do enjoy it — at least once a week, anyway 😉 So without further ado, here's What I Ate Wednesday Tuesday…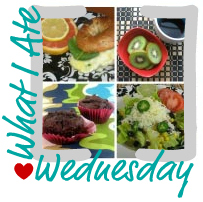 So let's talk about my appetite… because I don't think it's been seeing enough blog time judging by all the fuss it's been making lately. Seriously. You know those days where you feel like you're eating all.the.time? I've currently got 3 consecutive ones like that under my belt. Cold weather, boredom, holiday baking, snowboarding… whatever the reason, the result is the same — eat ALL the foods!
Yesterday started out innocently enough. I woke up, glanced at the clock, rolled over, and went back to sleep. Whaaaat? It was 3 AM, which is way too early even by my early-bird standards. Nuh uh. 5 AM was a little more acceptable, at which point I actually got out of bed, ambled over to the kitchen, brewed a cup of tea, and did some blog reading while prepping breakfast…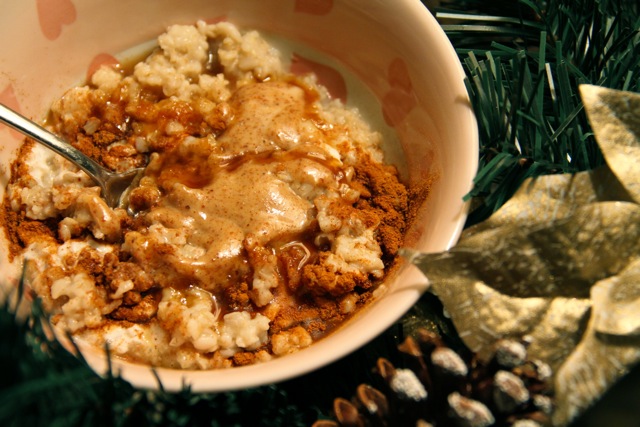 Oats. Yogurt. Almond butter. Honey. A combination I have yet to get tired of. The only thing different about these oats was the addition of coconut flour. I've been adding a spoonful or so to my morning oats and I love what it does to the consistency. I like my oats really thick and chewy, and I find that the coconut flour helps create an almost batter-like consistency while adding a subtle coconutty sweetness. Big fan.
A little while later, I brewed up a homemade latte and enjoyed it alongside a [ridiculously microscopic] piece of daily Advent chocolate (2 weeks left 'till Christmas!!!!)…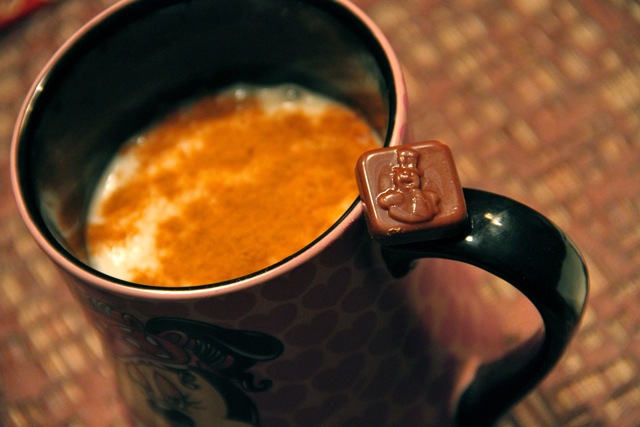 … which only sparked my hunger and paved the way for my morning snack. Or should I say, snacks…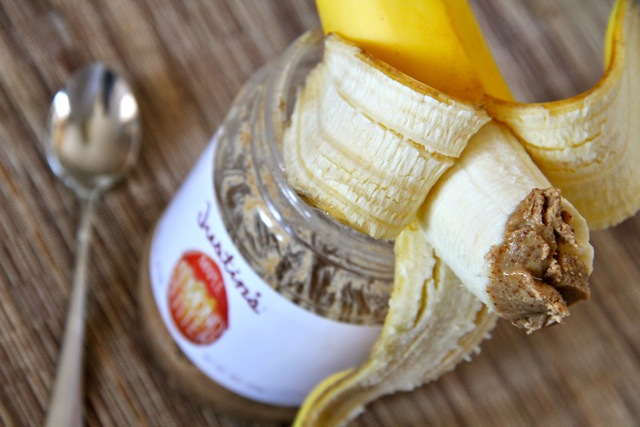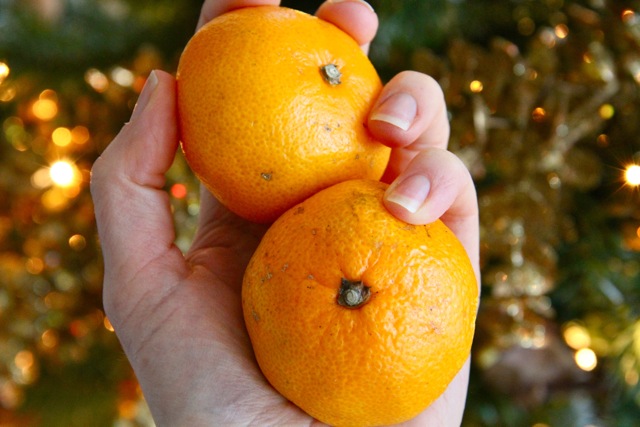 Side note: does anyone else really dislike the dried up nut butter that ends up hanging out in the bottom of the jar? I know it's a mixing failure on my part, but DANG — there's just no working with that stuff! Unfortunately, Justin's is a rare commodity up here in Canada, so it's a crime to let any go to waste. And Christmas oranges (please tell me someone out there calls them that too) have got to be one of my favourite foods at this time of the year. My parents would always buy huge boxes of them, and I remember my fingers turning orange from the amount of peeling I had to do. Worth it. But back to the point of this post — my appetite.
I got a little snacky before lunch time rolled around, so I dug into some kabocha while trying to decide what to make. And yes, I'm still eating squash on a daily basis. Don't act like you aren't too.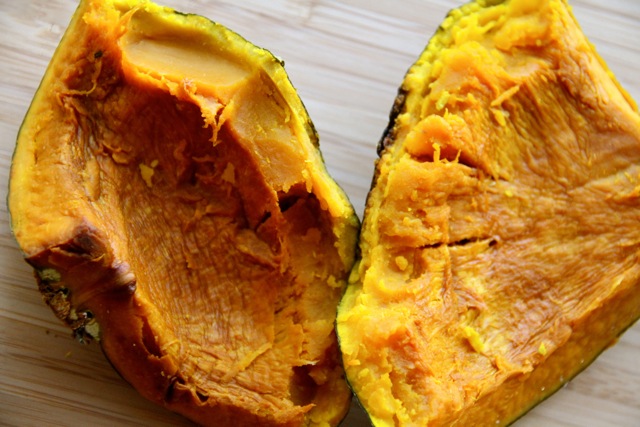 I stood around my kitchen for what felt like forever [while snacking on squash], but nothing really jumped out at me so I went with the only thing that sounded mildly appealing: a toasted almond butter and jelly sandwich.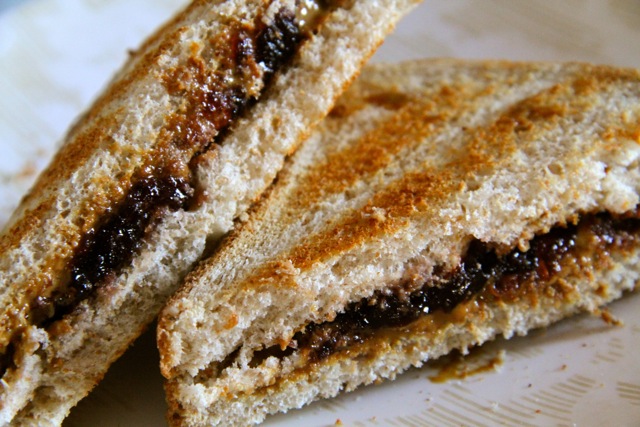 Followed up by by some carrots 'n' hummus…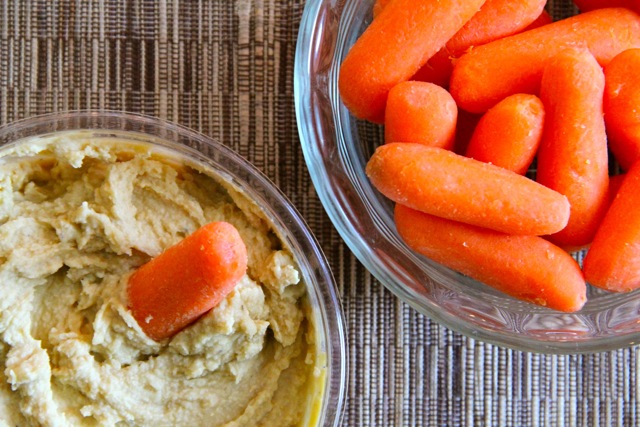 Aaaaaand vanilla Greek yogurt. You know… just to end things on a high sweet note 😀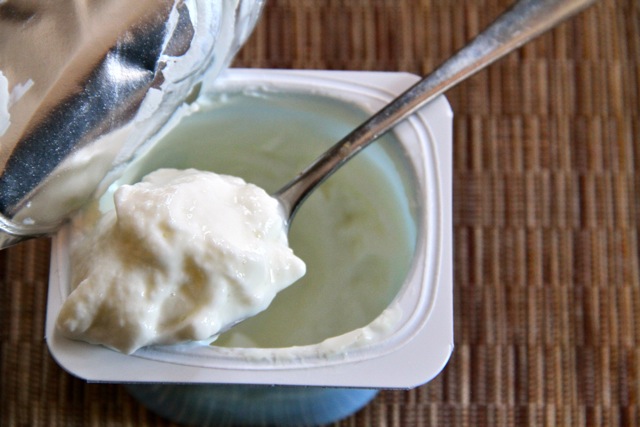 Snacky — and that's just the beginning. I spent the majority of the early afternoon working and studying, which did absolutely nothing to help curb my appetite… I managed to hold out for a little while, but hunger is a demanding mistress and I eventually had to break for an afternoon snack…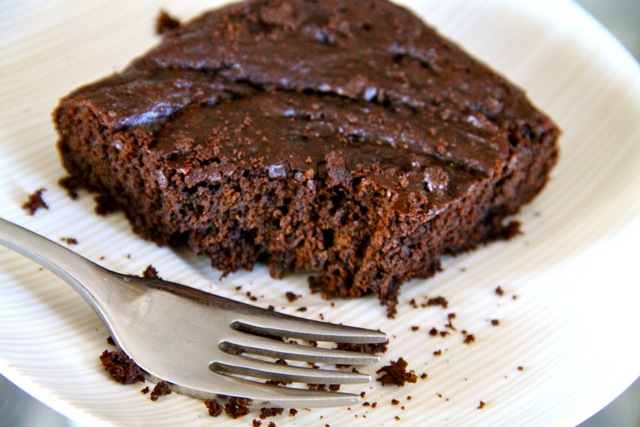 You guys. These brownies. I'm in love. But come on — just look at that crackly shell! It's enough to make me weak in the knees! Enough to make me run back for more! But we're getting ahead of ourselves because first there was dinner #1…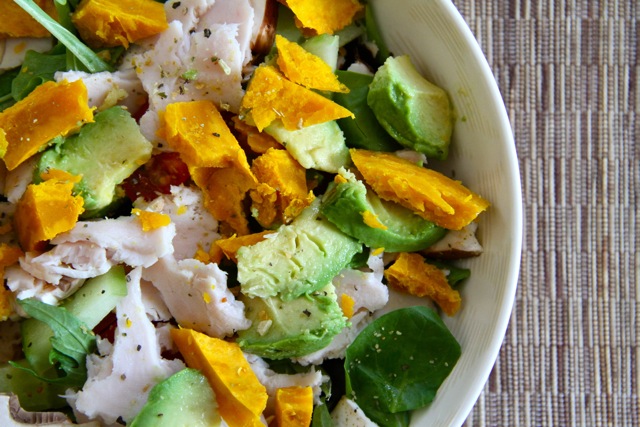 Random salad with veggies, deli chicken, kabocha, and avocado.
Followed by dinner #2…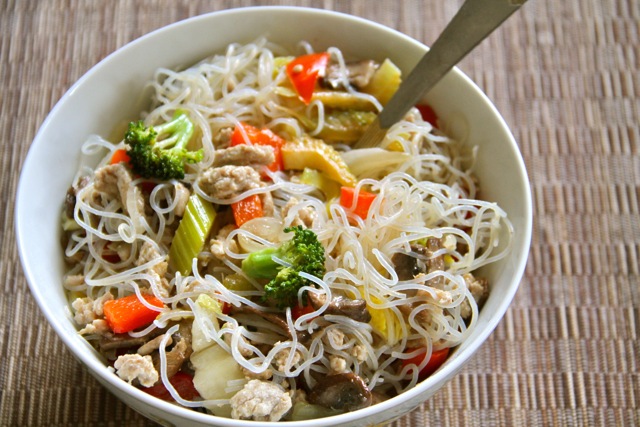 Cold (the best) leftover sesame chicken stirfry.
And then I ran back for more…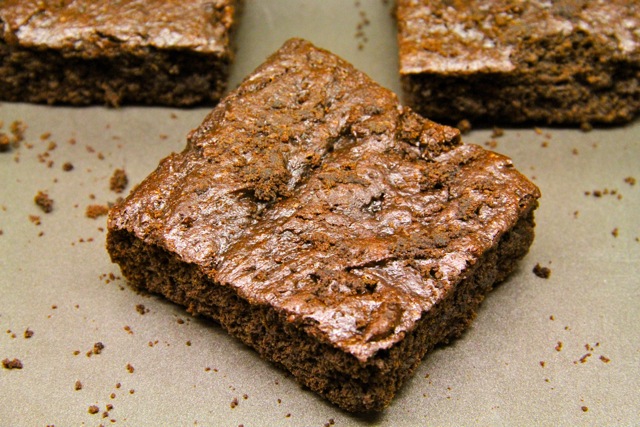 Oh.heck.YES. And apparently my stomach thought so too because it finally settled down after that — thank goodness. I used to spend a lot of time analyzing my eats on days like today yesterday, trying to figure out why I was so hungry and where I went wrong… Too much sugar; not enough protein; more fibre; etc., etc. But you know what I found? It doesn't really matter. I can eat the same exact way on two different days and be hungry  on one and perfectly satisfied on another — there's a lot more going on than what I choose to eat and I prefer not to get too caught up in day-to-day analysis — I like the bigger picture.
And before I go, just as a little reminder… The very first Thinking Out Loud linkup is happening tomorrow and I'd really love it if you joined! All you have to do is grab a button and let those random thoughts flow; then come back tomorrow and add your link so everyone else can see what's on your mind.

See ya then! 😀
. – . – . – .
Anyone else feeling extra snacky lately?
How do you like your oats? Soupy? Cakey? Chewy? Creamy?
What do you do with the dry nut butter at the bottom of the jar?