Ohhhhhhhh hi! 😀
Despite the fact that I talk to you guys almost every day, I feel like things have started to get a little less personal here on Spoons… The shift was never really intentional, but between all the recipes, What I Ate Wednesdays, Thinking Out Louds, and Link Lovers Loves, there haven't really been many days left over to talk about anything else. Oops.
Don't get me wrong — I love having a blogging schedule so that I generally know what I'm posting and I'm not left scrambling for content — but it also means that I run the risk of distancing myself from you guys, which is not something I want since you guys are my favourite part of this whole blogging thing. I mean, what's a blog without its readers? Nothing but a bunch of empty words and pretty pictures.
That being said, I do have one or two days per week that don't really have anything scheduled, and since Monday just so happens to be one of those days, I thought I'd take the opportunity to bring you guys up to speed on some of the things that have been going on in my life lately… so let's catch up.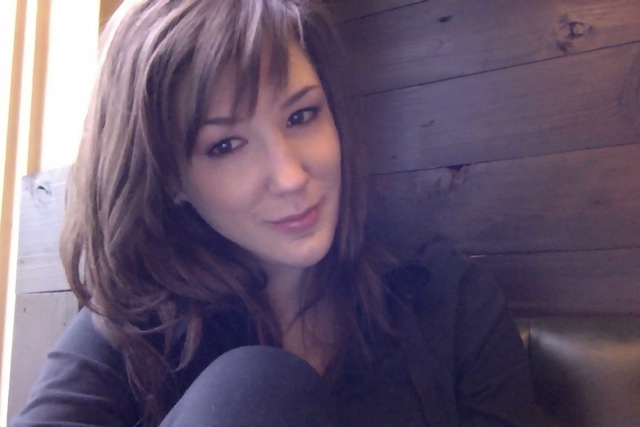 Food…
Food has been good; almost too good actually. I'd go as far as to say that I may need an intervention soon because my sweet tooth has been out of control lately. Between all the baking, and the ice cream, and the chocolate… yeaaaaaaaah. Part of me feels like I should reel it in a little, but the other part of me loves just going with the flow and not thinking twice about what I eat. I know that many not exactly sound like the best approach to healthy living, but it's actually a beautiful thing for someone who used to struggle with restrictive eating. The time for more moderation will come — I'm not getting off this train just yet.
Fitness…
Maybe it's the extra sugar in my diet, but my energy has been through the roof lately. So much so that I've actually been thinking about joining a gym again. Kidding… kind of. I am looking in to getting a gym membership again, but for reasons a little more substantial than sugar highs. First, I miss strength training, and I've found that a gym environment was the only place I could really get a good strength workout in. Second, group classes — miss those too. Third, the atmosphere and the people. I sometimes get a little stir crazy during the day since I work from home, so having places to go to get out of the house during the day is a very good thing — bonus points for it being a community of people that I could potentially work with. Finally, I need a challenge and a change. While I love my walks, occasional runs, and general active lifestyle, I miss having something that really pushes and excites me. So yeah… looking into that one.
Body Image…
I'm not going to say too much about this here because I have an entire post on it coming up next week, but I put on a few pounds (guessing since I don't weigh myself) over the winter and… I don't actually hate it, nor am I stressing about, or even really planning on, losing it. But again… more on this next week.
Home…
Guess who's been house shopping! But not for myself — for my parents. After 25+ years of living in the same house, Mom and Dad have decided that it's finally time to move, and I've been tagging along with them on occasion to scope out some potential pads. Let's just say that shopping for homes is far more enjoyable when you won't be the one a) living there, and b) spending the money. That being said, I'm not too sure how I feel about the house I grew up in not really being my house anymore… Trying not to think about it for now.
School…
T minus two weeks until I officially graduate from the Institute of Integrative Nutrition with a certification in holistic health coaching. I can't even believe that it's already been a year since I made the decision to switch career paths and pursue holistic nutrition — it doesn't seem anywhere near that long. I still remember going back and forth on the idea for months before committing to it, and I'm so glad that I finally did — this is definitely where my heart lies. I'm actually planning on going back and taking more courses in the fall, but for now, school's out for summer 😀
Work…
… has been nuts. I don't spend a lot of time talking about my job here on Spoons because it really has nothing to do with anything my blog is about, but I've been cutting back on the hours I devote to it in favour of spending more time on both my health coaching practice and Spoons. Both have been growing surprisingly well, and I can't wait until I can finally integrate the two. But again… this'll need a whole post of its own.
Love…
Distance sucks. That's all I have to say about that 😡

I don't really have any questions for you today, but I'm thinking about starting to do occasional Q&A posts, so if there's anything you want to ask me, or anything you want me to address, leave it in the comments or shoot me an email! ([email protected]).
More places to find me!
E-mail — [email protected]
Twitter — runwithspoons
Facebook — runningwithspoons
Pinterest — runwithspoons
Instagram — runwithspoons
Bloglovin — runningwithspoons