Hey guys! How the heck are you?
It feels like it's been forever since we last spoke, and I'm sorry again for not doing any blogging while I was gone, but there was just too much to see and do and not nearly enough time left over to blog about it. Living before blogging, right? Right. The only problem is that now I have a ridiculously jam-packed week to share with you and no real idea of how to go about doing it… I took something like 900 pictures, which I'm obviously not going to make you suffer through, but figuring out what to share and what not to is proving to be a rather difficult task; I don't want to leave anything out, but at the same time I don't want to devote a week's worth of posts to vacation recaps alone. I'm thinking that I'll start tomorrow with a travel edition of WIAW, cover Disneyland on Thursday, and finish up with the rest of Cali on Friday. Sound manageable? Hope so! Just give me a few days to try and make sense of all of these pictures…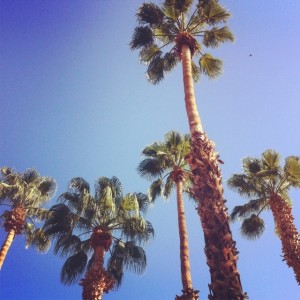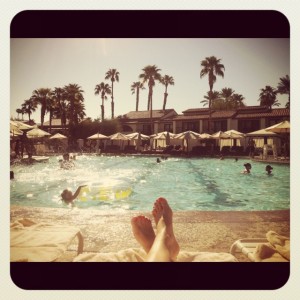 In the meantime, how about some random thoughts about the trip? Overall, it was amazing. I'm severely sleep-deprived and my feet will probably be sore for the next week and a half, but I had an absolute blast. California is so much different from home, and although I don't think I could ever live there for any extended period of time (big crowds, insane traffic, and excessive heat are not my cup of tea), I sure do love visiting. I mean, where else would I get to see a guy driving a hot pink Benz like it's no big deal?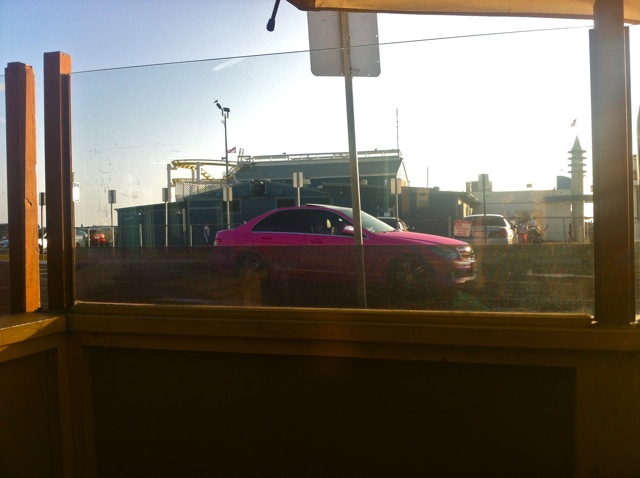 Or get mugged by Goofy in broad daylight?
Or have my first ever blogger meet up with a girl that I absolutely adore and walk away with loot that melts my heart? (Kat, why didn't we take any pictures together?! #bloggerfail)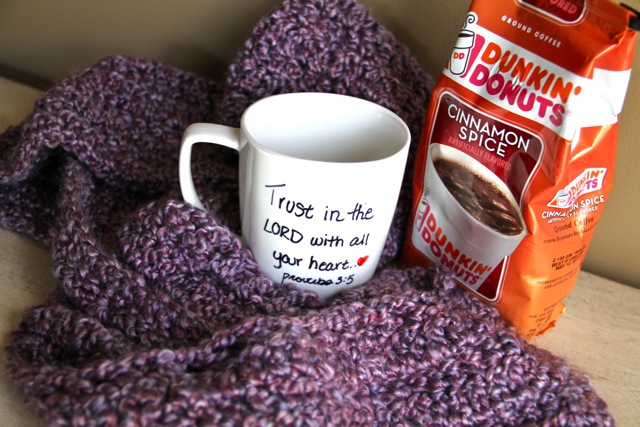 Or wake up to a breathtaking view like this?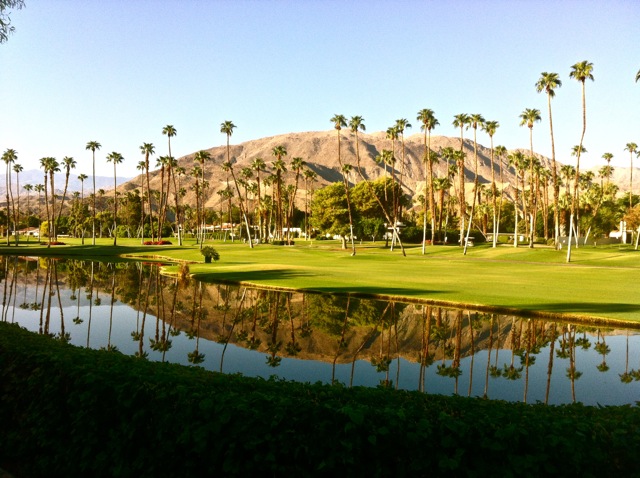 Sigh. Yeah, I'd kinda, sorta like to go back, but then again, being home has it's perks as well, I suppose. Besides the whole "sleeping in my own bed" and "using my own shower" thing, it's nice to be back in a place where paying for things is so much quicker thanks to handy dandy color-coded bills…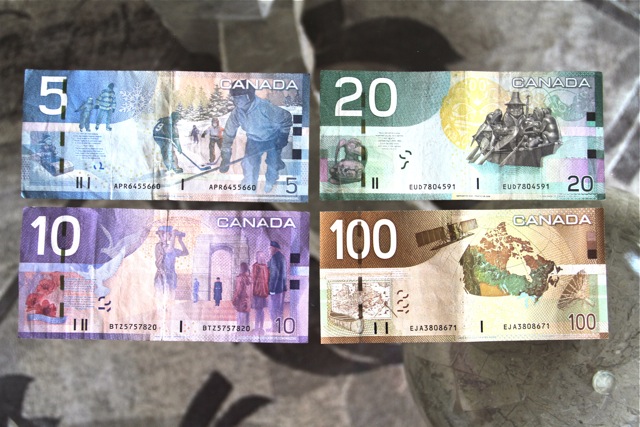 No offense, but American bills are horrible! Not only do they look kind of drab, but the fact that they're all the same color means I have to spend that much more time trying to figure out which bill is which. Up here it's easy: blue means 5, purple means 10, green means 20, red means 50, and gold means 100… no need to look at any numbers. And don't even get me started on $1 bills – they make you feel like you have so much more money than you actually do!
Another perk of being at home? 24 hour access to cinnamon…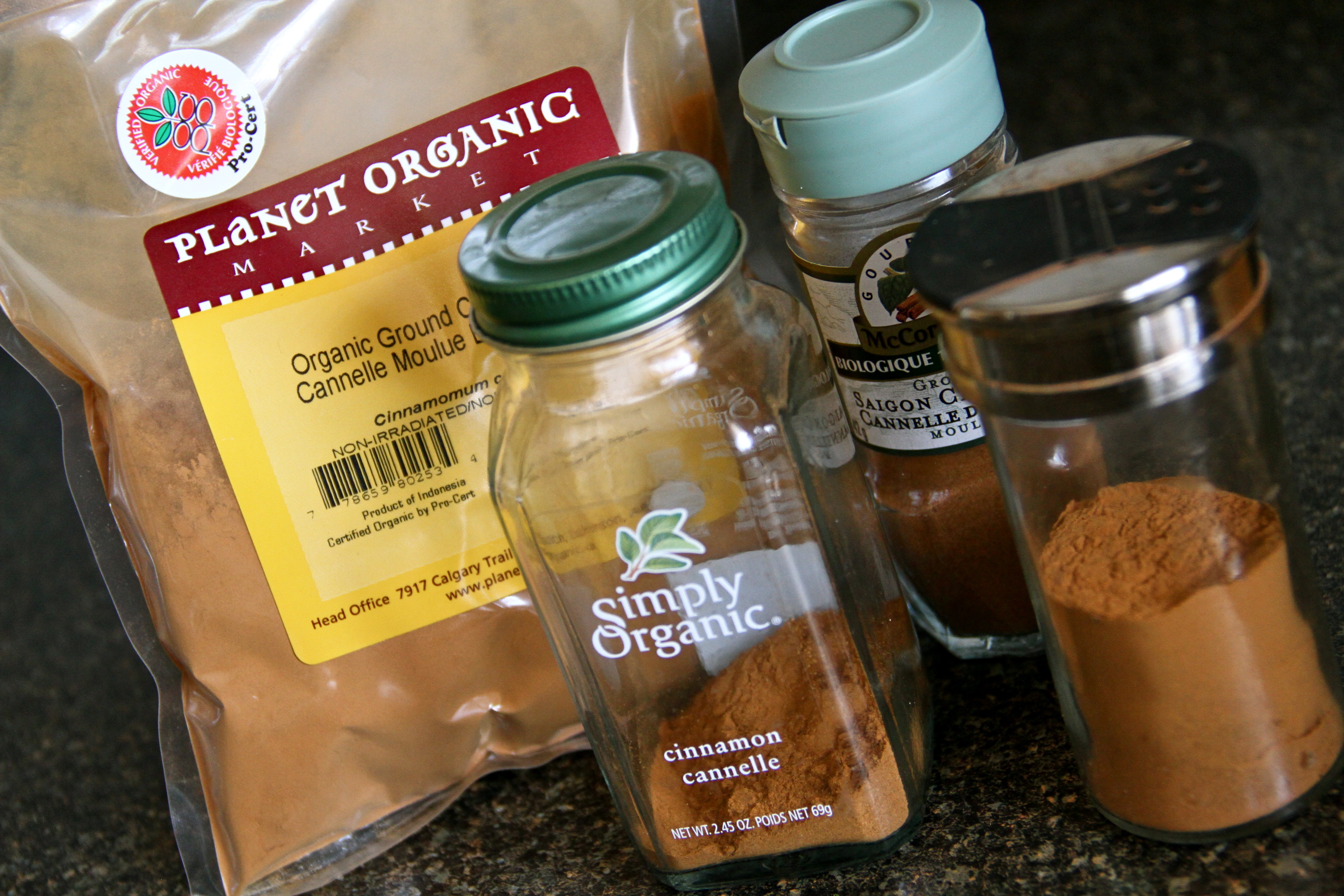 Being the overpacker that I am, you'd think I'd manage to cover all the basics, but it never occurred to me to toss a cinnamon shaker in next to my toothbrush. Learn from my mistake – a week without cinnamon is a long time…
And as much as I hate to say it, one of the best things about being at home is just having my space back. Don't get me wrong, I love Mom and Dad to pieces, but being with them almost 24/7 for a week is about as much love as I can handle for the time being. And I will never complain about traffic again after having experienced LA in rush hour. Good. God.
Yes, I think I'll adjust to being at home again just fine. See you guys tomorrow for WIAW!
. – . – . – .
Where was the last place you visited for vacation? Or one that you're planning on visiting?
What are some things (besides the obvious) you always have to pack with you when you travel?
What's your favorite thing about coming back home?