Gush. You guys sure do know how to make a girl blush 😀 Thank you for all of the sweet comments you left on my last post. And Kaiah thanks you as well. A few of you asked what breed of dog she is, and the answer to that question is actually one that I'd love to know myself. Unfortunately, I have no idea…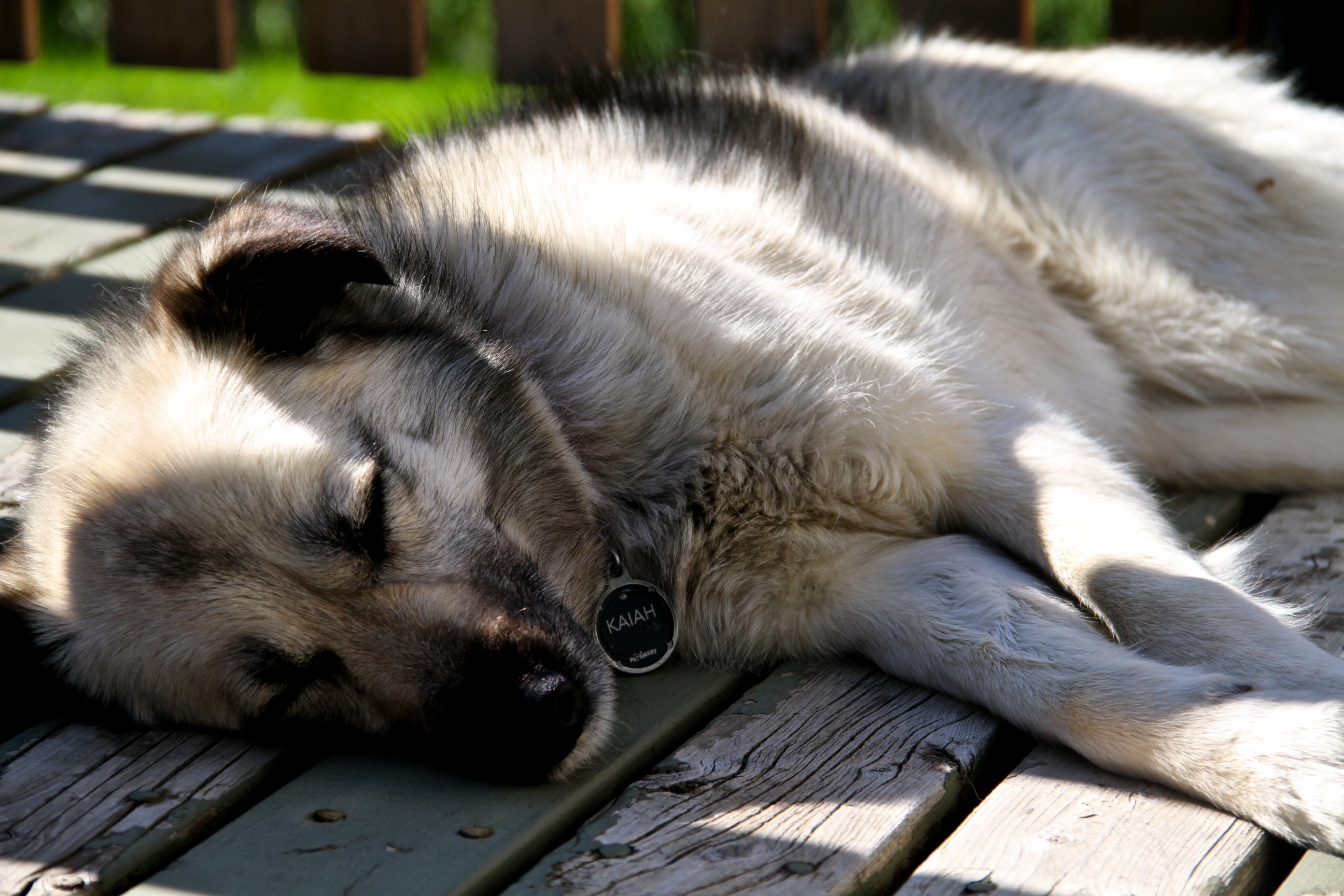 She's a mixie that we picked up at the local shelter when she was just a tiny little thing, and she came in as part of a litter of stray pups so the shelter wasn't able to tell us anything about her, either. We're thinking she probably has some shepherd, husky, elkhound, and border collie in her, though. Out of 5 pups, one other had the same looks as Ky, and the other 3 were black and white like a collie. They were also named after candy bars… Snickers, Hershey, Reese, Mars, and my little Aero…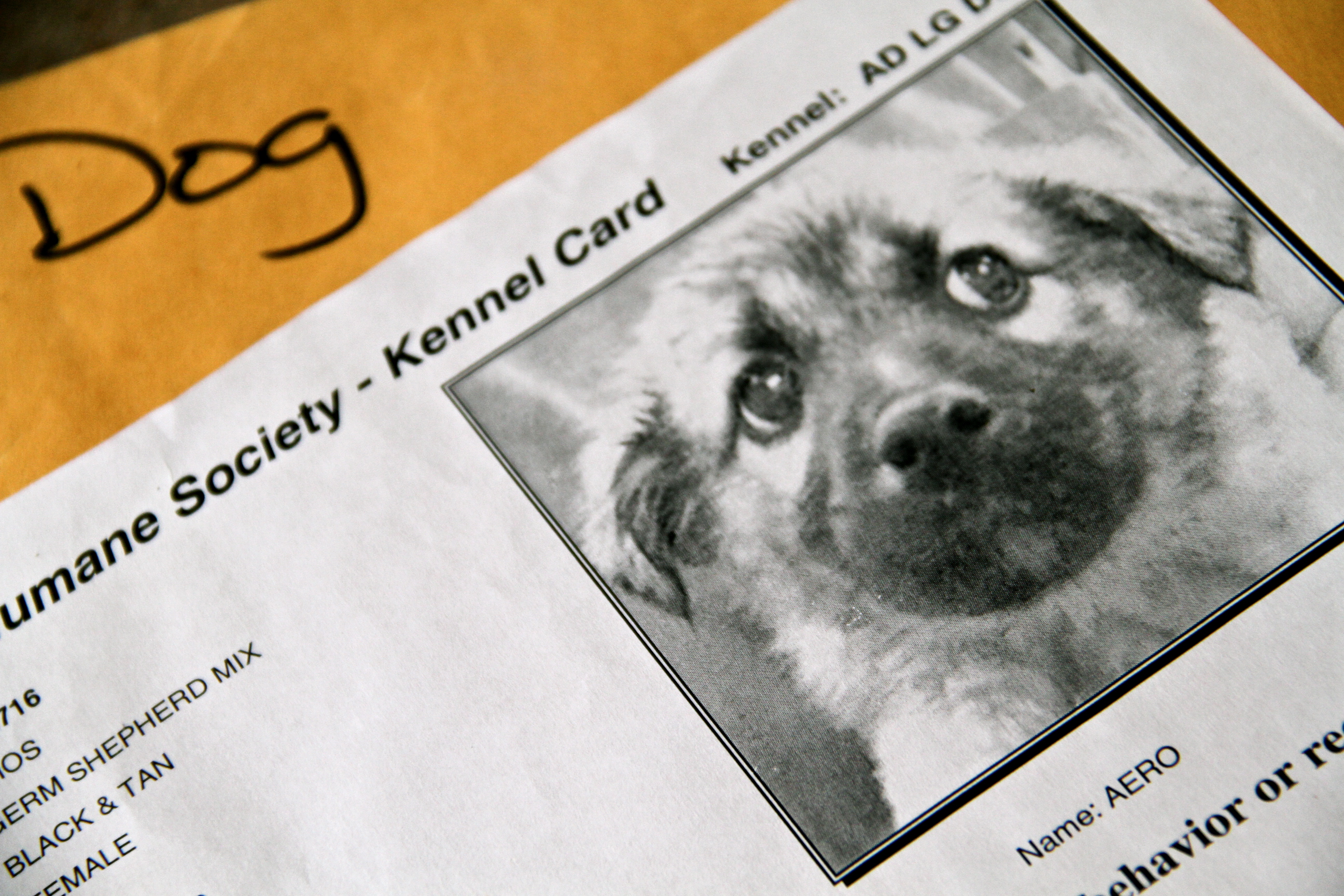 That's baby Ky's mug shot!
Strange that I can usually barely even remember what happened yesterday, but I have no problem recalling random & useless info from 8 years ago 😯 And while we're on the topic of yesterday…
… the date …
You guys wanted the deets, and I'm more than happy to oblige. Unfortunately, I'm less than happy with how it went – it was actually somewhat of a disappointment. Like opening a new tub of non-expired yogurt only to find that your morning snack has already been colonized by microbes….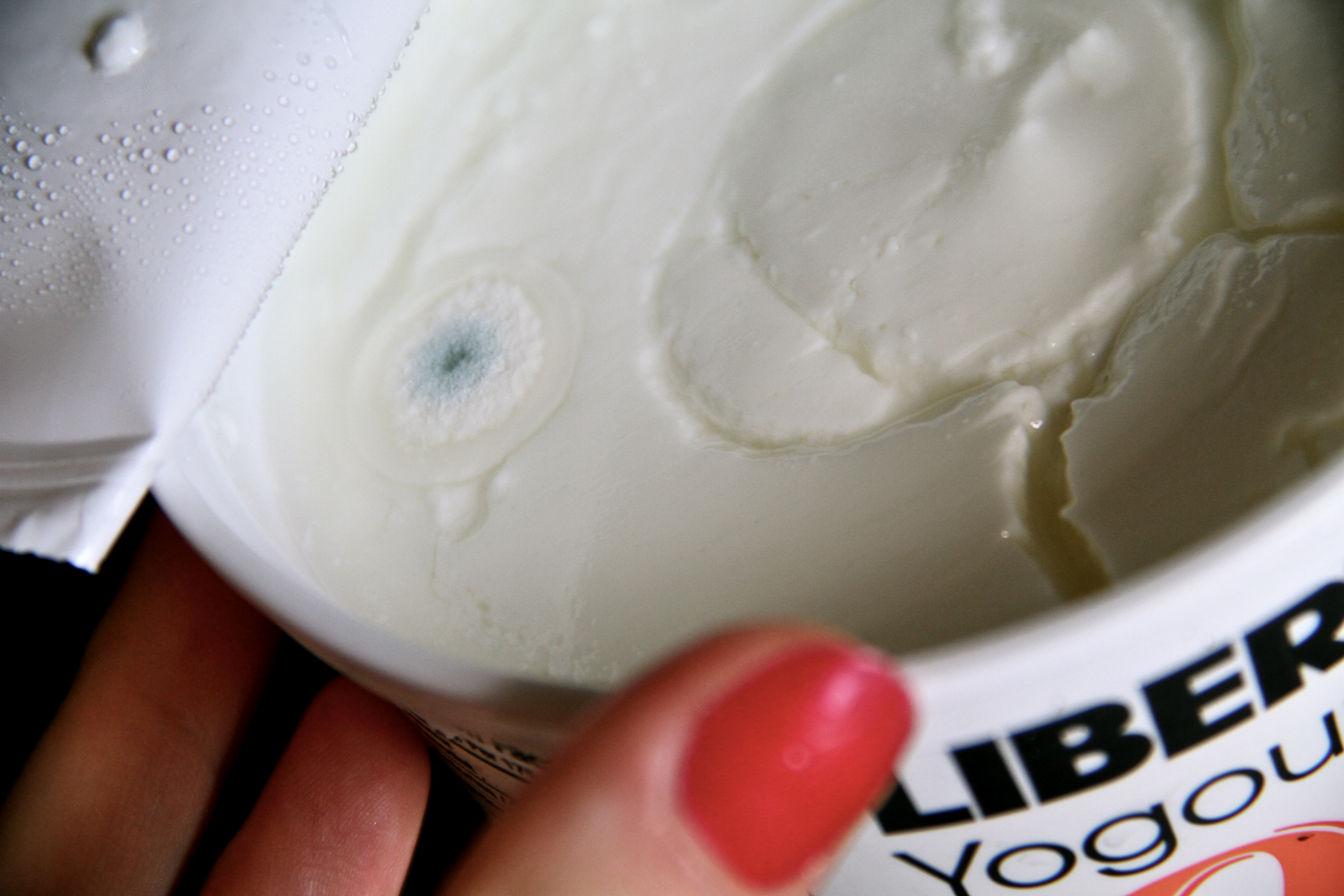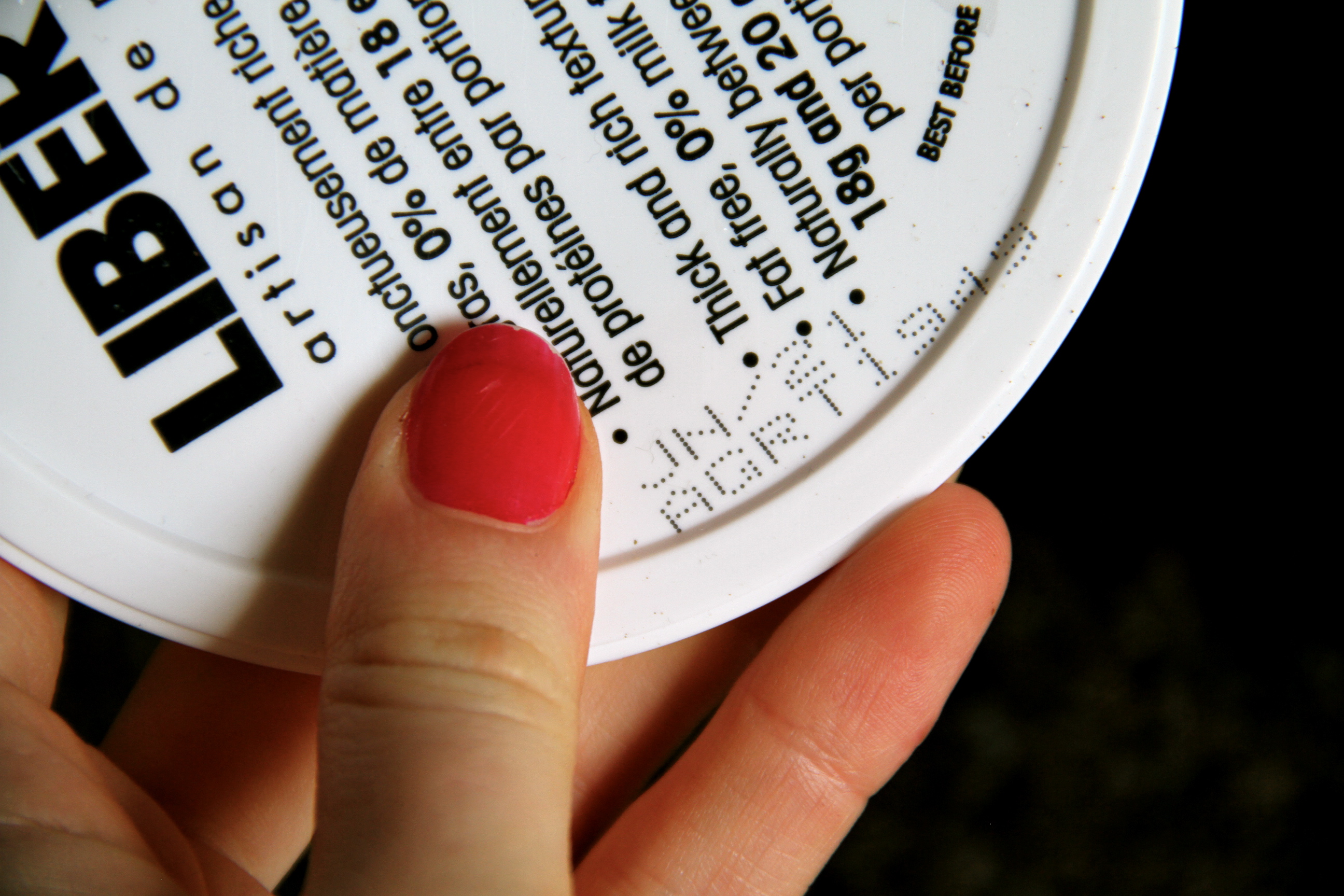 … but maybe not as gross as that….
Actually, definitely not as gross as that *gag*. Thank goodness I had a Plan B…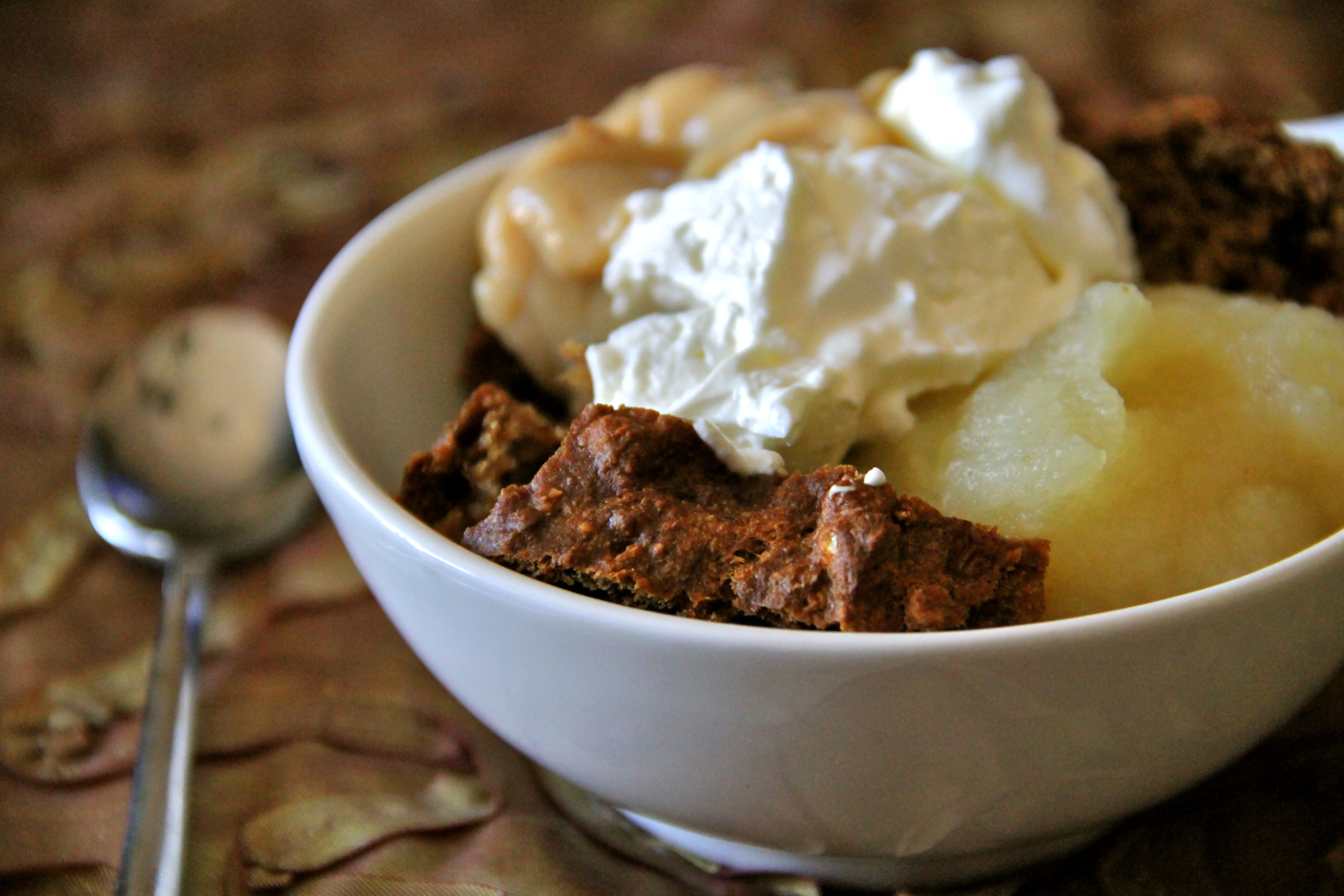 Banana bread, apple sauce, cream cheese, caramel pudding.
… which is something that I really could have used last night.
Not the snack; the Plan B.
Anyways, it wasn't a terrible experience compared to some of first date horror stories that I've heard, and I didn't need to pull out the mace or pepper spray or anything [note: I don't actually carry mace in my purse], but it wasn't all together enjoyable, either. Here's how it went down…
We started off the night by meeting up at a coffee shop so that we could sit and chat for a while, and when I say chat, what I really mean is that he talked at me and I pretended to listen; but if I'm being completely honest, after 15 minutes my mind began to wander, and after 30 I was desperately trying to come up with an escape plan – all I could think of was "please God, get me out of here and I'll be forever good…"
Good like this song that I'm currently obsessed with…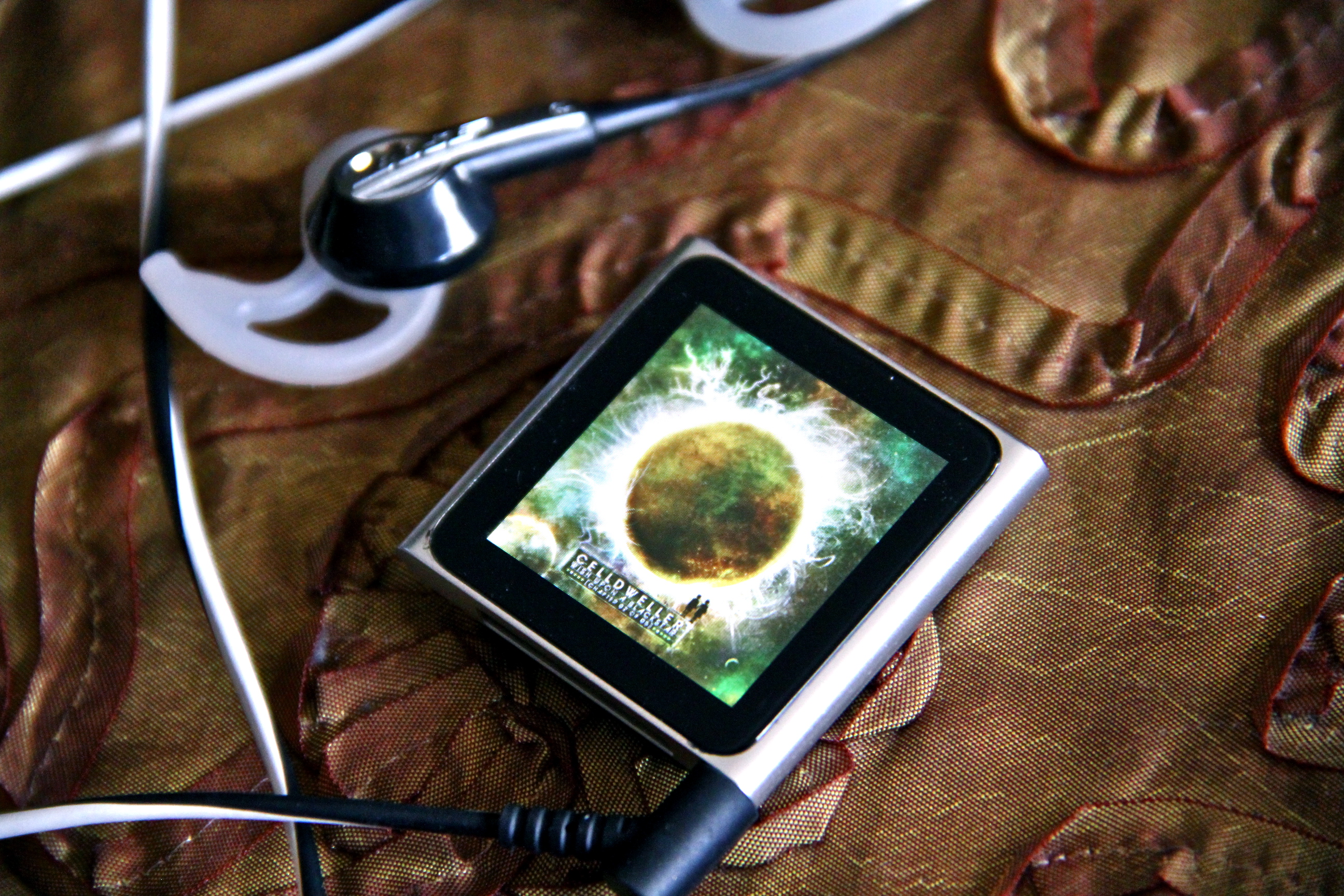 Good like unashamedly continuing to eat breakfast multiple times a day…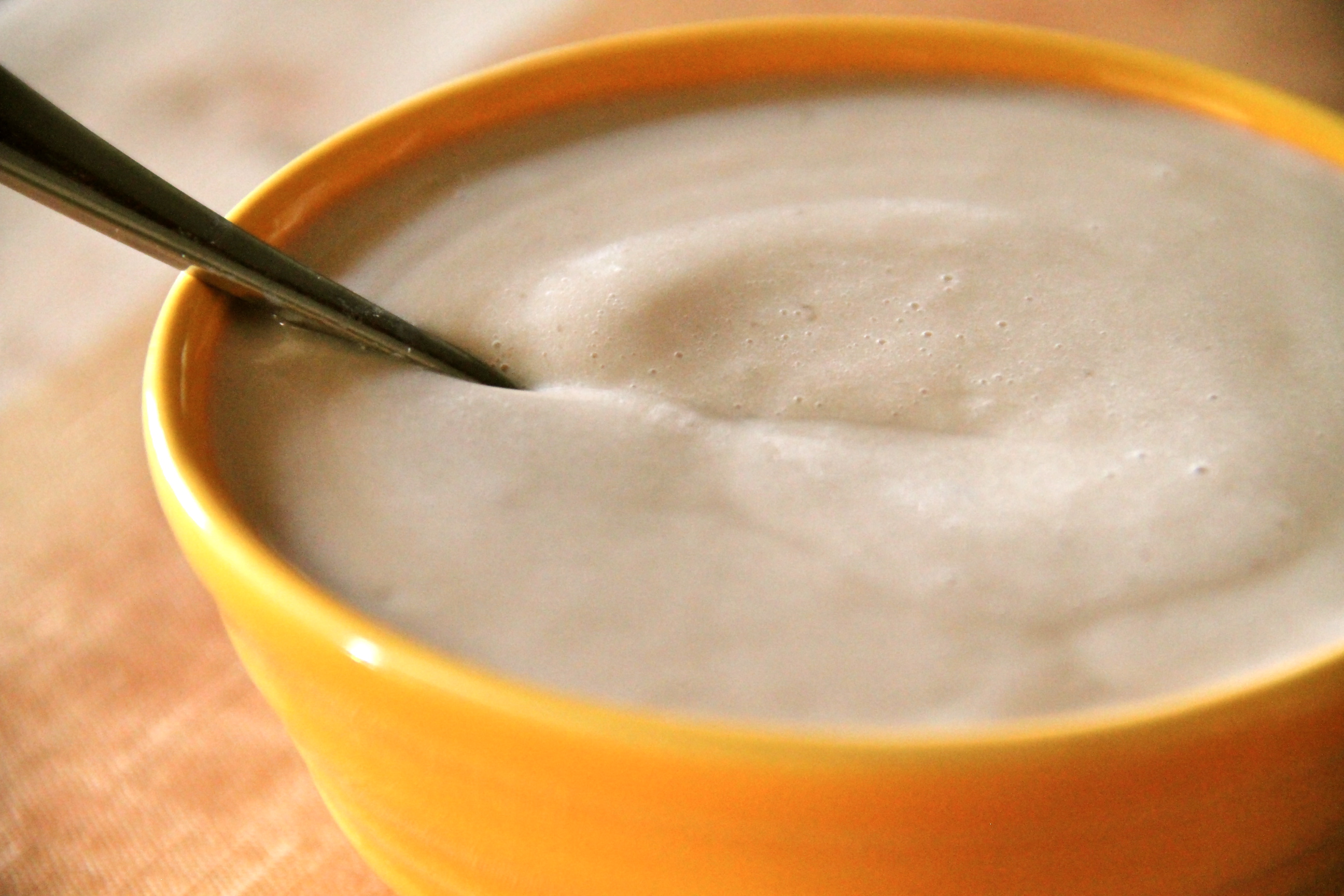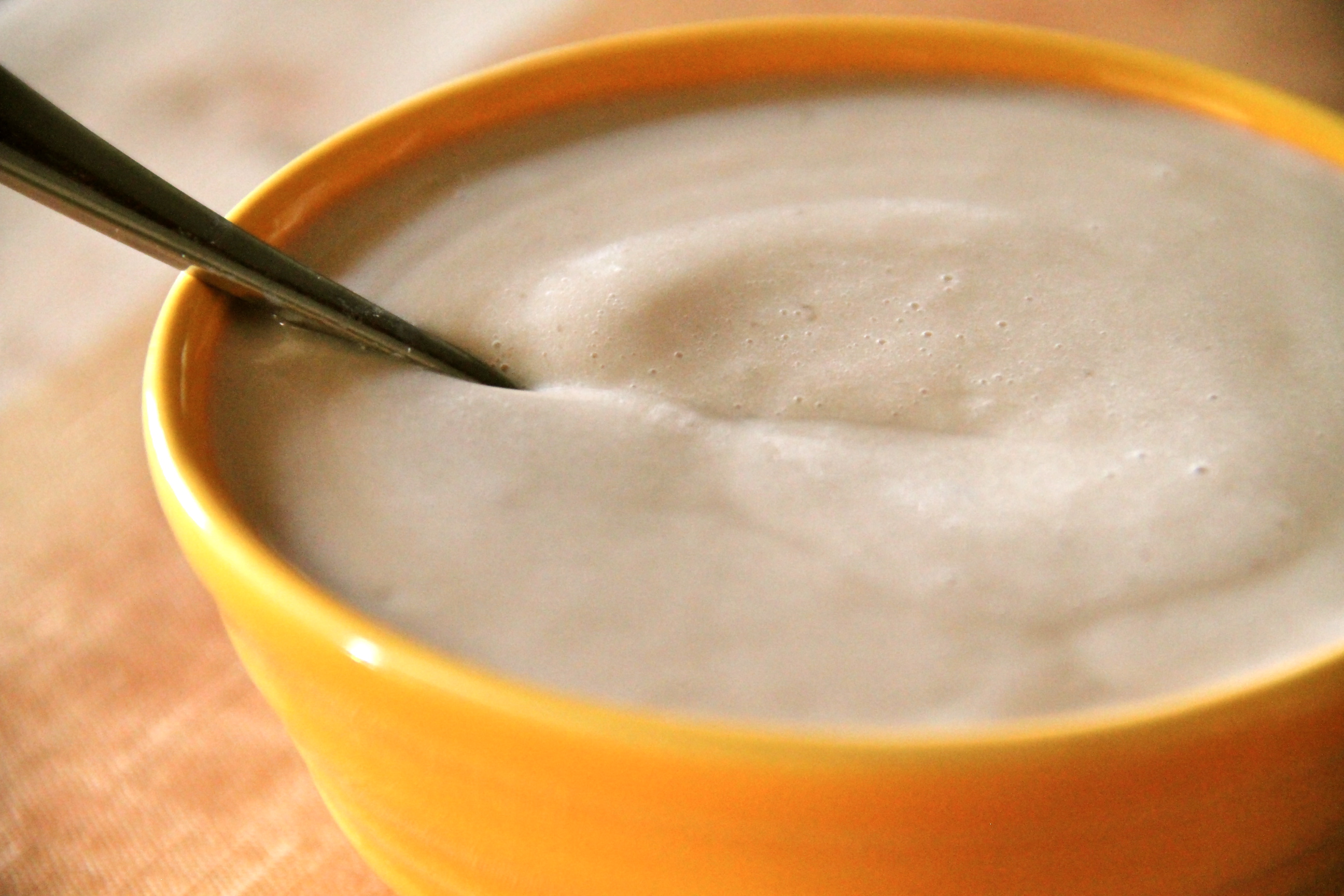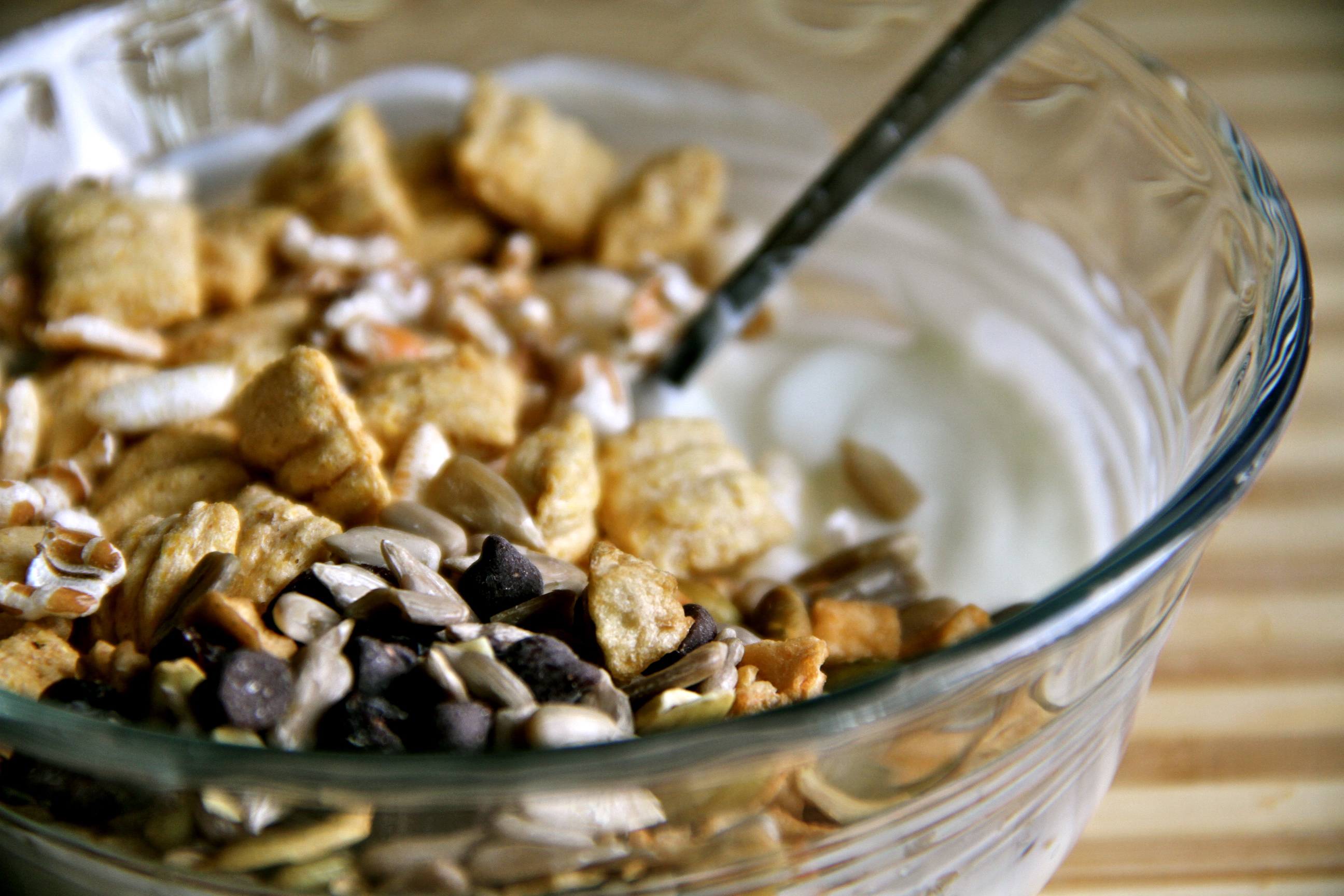 Lunch: vanilla tofu protein pudding; Greek yogurt with cereal and trail mix
But I digress… back to the date.
I don't mean to sound prissy, but you don't know what I was dealing with – I don't think I've ever met a guy who liked to listen to the sound of his own voice as much as this one did. I admit that I'm not the chattiest person, but I do like to be included in a conversation and talked TO instead of talked AT.
And randomly name-dropping all of your friends? Not cool. I'm sorry, but I really don't care if Jimmy scored the winning goal in your grade 6 Little League game and you all went to Chuck E Cheese's to celebrate. Who the hell is Jimmy, anyways? Is he cute and single? If not, got any friends that are?
I'm pretty low-maintenance and a pro in the kitchen…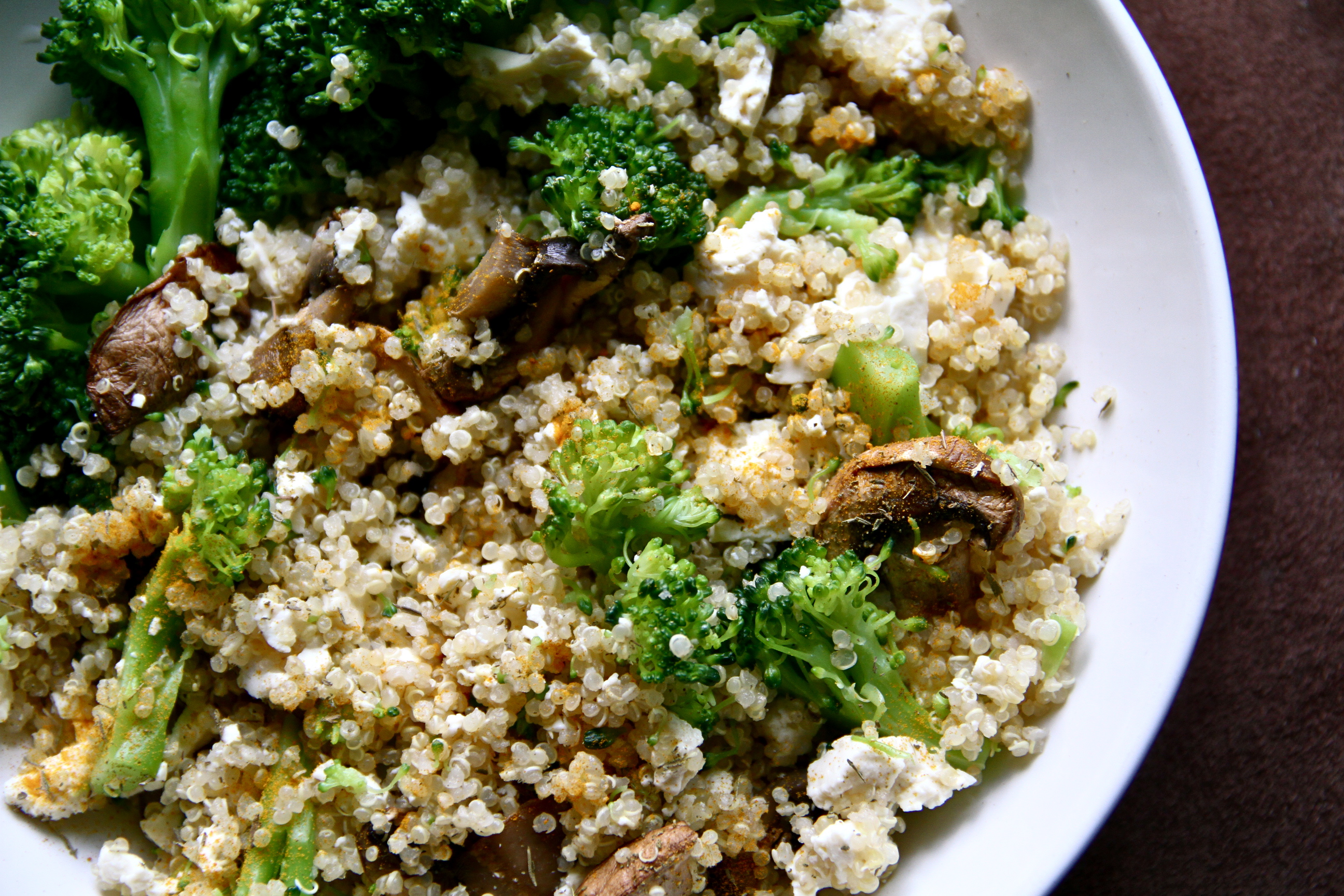 Quinoa, brocc, and shrooms with an egg scrambled in; topped with feta and nooch.
… or at least I like to think that I am…
Needless to say, it wasn't a great time and I ended the night early. We were supposed to go somewhere else after, but I just wasn't feeling it so I told him I didn't feel well and headed home. Hey, it wasn't a complete lie – bored and disappointed don't exactly qualify as "feeling well" in my books.
So my date night was pretty much a flop, but I'm glad I went anyways because you never know unless you try. Mr. Right is out there somewhere, and I'll find him when the time is right. For now, maybe I still need more time to focus on myself before I can get involved with someone else. So that's what I'll do 😀
. – . – . – .
What really turns you off in a person of the opposite sex? Nothing sends me running faster than a self-absorbed horndog who doesn't know when to shut up and listen. Oh, and bad breath or B.O.
Any first date horror stories to share?