Happy Saturday, friendly faces! 🤓
So I know I usually post recipes on Saturdays, but after getting your guys' opinions on what I should do with my link love posts, I've decided to cut waaaaay back on those (possibly even cut them out completely) and play around with my posting schedule a little more. I won't be posting any less – just replacing the link loves with things like more recipes, favourites, and/or life stuff.
And to be completely honest? It feels like a huge weight off my shoulders. I didn't even realize how much I didn't enjoy those posts until I didn't have to write one this week. Or next week. Or the week after that, necessarily. I can't say that I'll never do them again, but for now I'm going to focus on sharing more posts I enjoy via Twitter and Facebook, or maybe even including a few in my ToLs. It'll be good – promise!
And on that note, I hope you enjoy today's Currently post 😊 I'll be back tomorrow with a new recipe!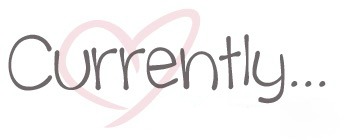 Current book: So I'm still working on Empire of Storms* by Sarah J. Maas. Not because it's been a struggle to get through, but because apparently it takes a few weeks to finish a book if you only read a handful of pages before passing out for the night 😂 Getting there!
Current music: You Don't Know Me by Arman Cekin & Veorra. It's kind of a perfect "zone out and get shit done" song. I've actually been listening to it on repeat while writing this post.
[youtube="https://www.youtube.com/watch?v=soEbTDFrQhw&w=680&h=453″]
Current [non]-guilty pleasure: Staying up late (read: 12 – 1). I know that might not necessarily sound like a good idea, but it's stopped me from waking up at 4am so THANK YOU. That and the late night feels a lot more like MY TIME, which has definitely helped me relax more.
Current drink: Snickerdoodle cookie dough smoothies. I know. Expect to see a recipe for this guy tomorrow.
Current food: I've actually been eating my fair share of these flourless oatmeal waffles. Sometimes for breakfast, sometimes for dinner, sometimes as a snack… I like making a double batch and freezing them so that I have them on hand whenever.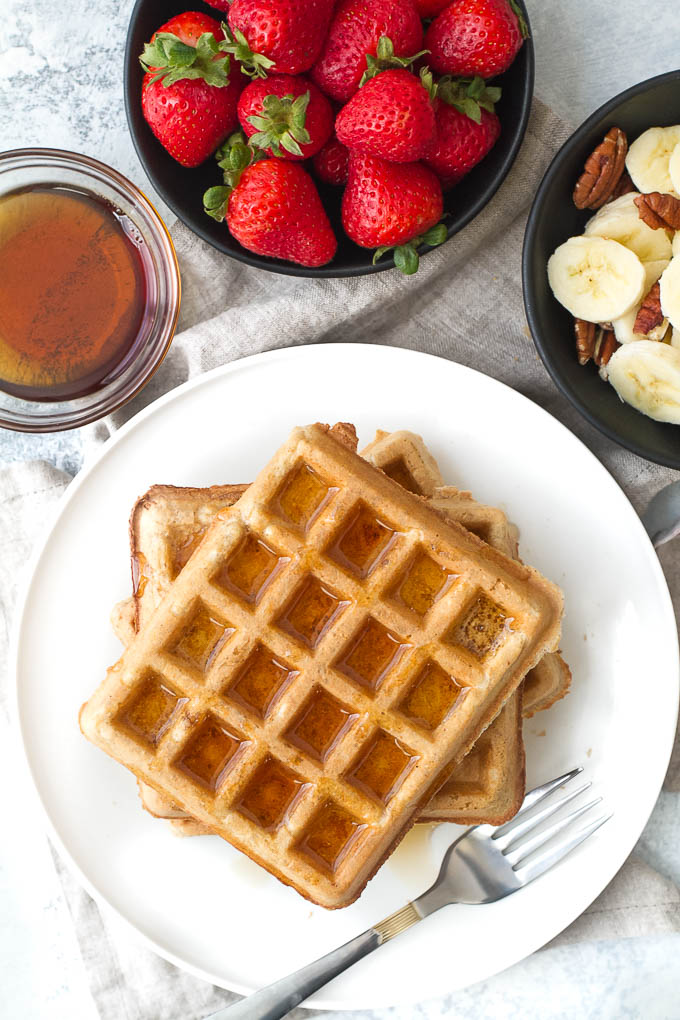 Current obsession: I may or may not have a slight obsession with planner stickers. Mind you, I've been building up my collection for a couple of years now, but yeah…  pretty + functional = happy place.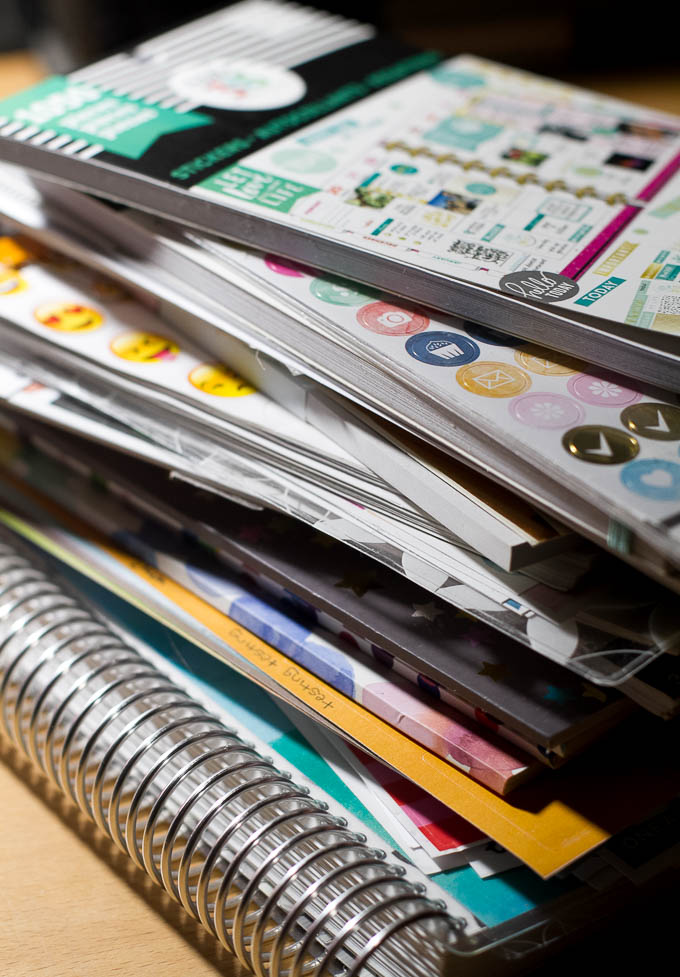 Current craving: Something, but I have no idea what that something is. It's not chocolate. It's not chips. It's not ice cream. Actually… it might be ice cream.
Current need: So I need, need, NEED to get back on top of my social media game. I never have a problem keeping up with Pinterest, but I randomly seem to fall off the face of the earth with both Facebook and Instagram. I blame the introvert in me.
Current indulgence: Makeup. Or beauty products in general, I guess. Sephora had their VIB Rouge sale last week, so I kind of, sort of, maybe stocked up on a bunch of staples that'll hopefully last me well into next year. Oh! And speaking of which, they're having their VIB sale now, so make sure to take advantage of it if you can.
Current beauty product: This Pür Dirty Girl detoxifying mud masque that I got in my Ipsy bag a while back. I feel like it does such a great job at sucking all the gunk out of my pores and removing the dead skin without leaving my face feeling stripped and dry. I'll definitely be picking up a full tube once I finish my sample.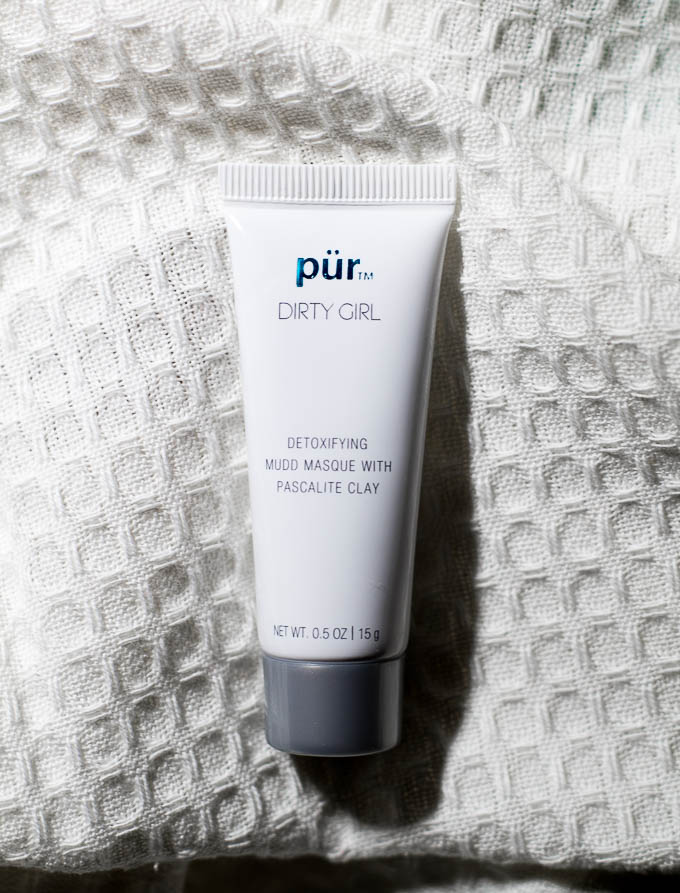 Current procrastination: I still haven't started my Christmas shopping. Or card writing. It seemed a little early in October, but now there's like 1.5 months left until Christmas (for real!!!), so I'm thinking I should probably get on that soon. BUT!…
Current confession: … I did start busting out the Christmas decor. Which feels a little strange seeing as we don't even have any snow yet.
Current excitement: Ok so this is going to sound a little goofy, but I am so much more stoked about blogging now that I have a little more flexibility… which is crazy because I didn't even know that that was having such an impact on my blogging motivation/inspiration. But when you're doing 4 posts a week and you're not psyched about 1 of them, that's like 25% of your work right there. So yeah. Happy dances all around.
Current mood: Err… happy dances all around?

Let's chat!
Give me your current:
… a) book.
… b) food.
… c) beauty product.
… d) confession.
More places to find me!
E-mail — [email protected]
Twitter — runwithspoons
Facebook — runningwithspoons
Pinterest — runwithspoons
Instagram — runwithspoons
Bloglovin — runningwithspoons
Snapchat — runningspoons
*Disclosure: Some of the links included in this post may be affiliate links, meaning I'll earn a small commission if you purchase through them, at no additional cost to you. I only recommend products I personally use and believe will add value to my readers. Thank you so much for helping support Spoons!