Hullo and Happy Thursday, boos! 😀
Did you know that the birds start singing at around 4 AM and that they stop at around 5? No? Well, I can assure you that they do; or at least the ones outside my window do. How was it that I came about gaining such incredible knowledge, you might ask? Well, I was lucky enough to be awake before the crack of dawn to witness the monumental event with my very own eyes ears. I mean, who needs sleep when it only causes us to miss out on such simple, everyday pleasures…
… Uhm, I do. I choose sleep, please.
Unfortunately, it wasn't up to me, so my day started off at 3:45 AM when I woke up to take my nightly trip to the bathroom and was unable to fall back asleep. Sigh. I'm not bitter, just a bit groggy. Actually, I think I might have managed to doze off a few times after that, but the majority of my time was spend tossing, turning, swearing, and Google Readering (let's just pretend that's a verb, okay?).
I have no idea why, but sleep just wasn't in the cards this morning. I blame the weather. Or rising gas prices. Or the fact that I was crazy itchy after providing the mosquitos with a delicious feast on my walk last night. Whatever it was, I threw in the towel at around 5:30 and got up to go make breakfast…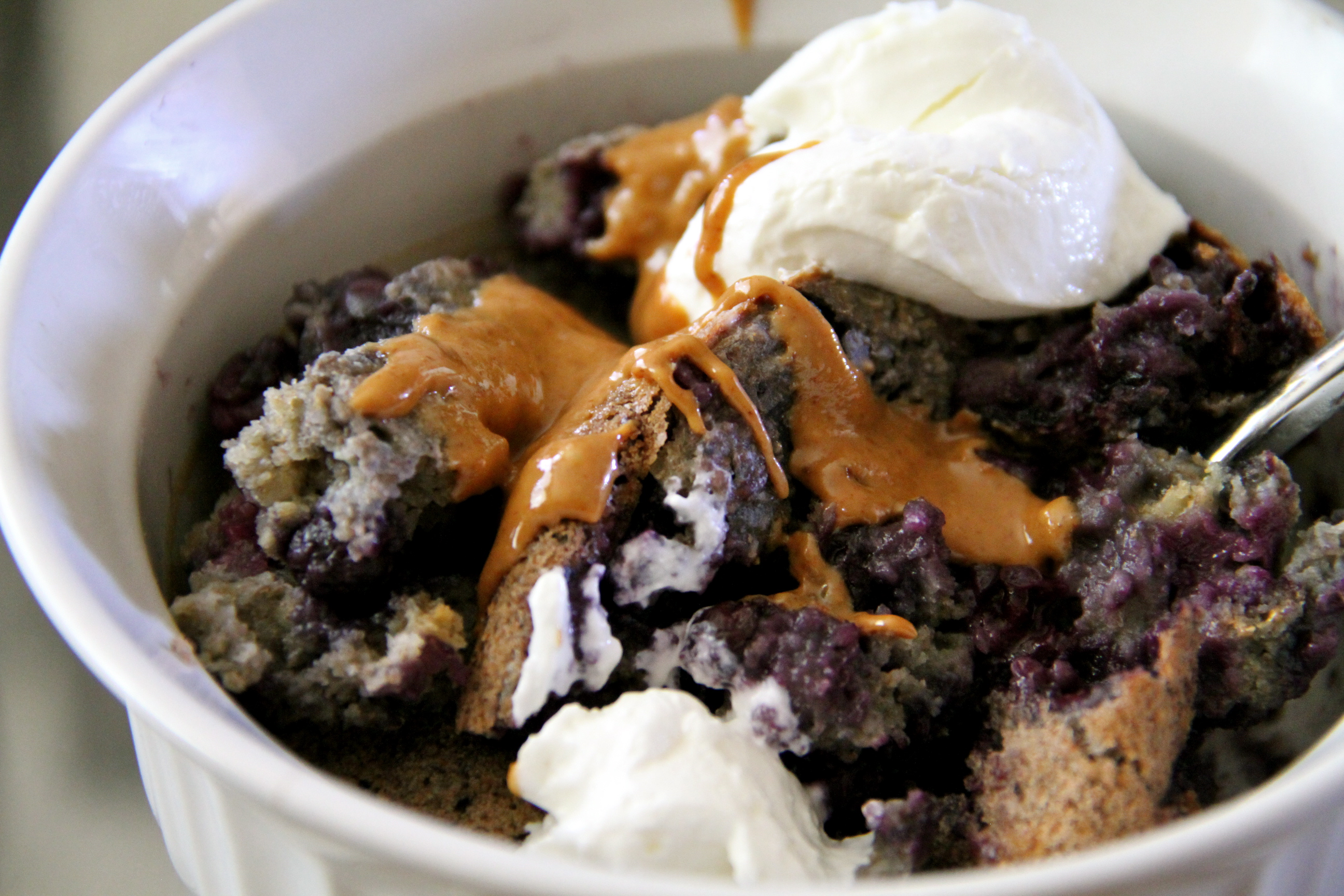 Blueberry Muffin Breakfast Bake
… and surprisingly didn't burn the house down in the process. Actually, judging by my actions, you'd probably never be able to tell that I was slightly intoxicated sleep deprived. Looking at my eats, on the other hand? Well, I'll just let you be the judge on that one…
. – . – . – .
We're all familiar with cookies and milk, yes? Well, what about cookies in milk? I mean, who needs cereal when you've got ginger snaps?… and frozen mango chunks, apparently.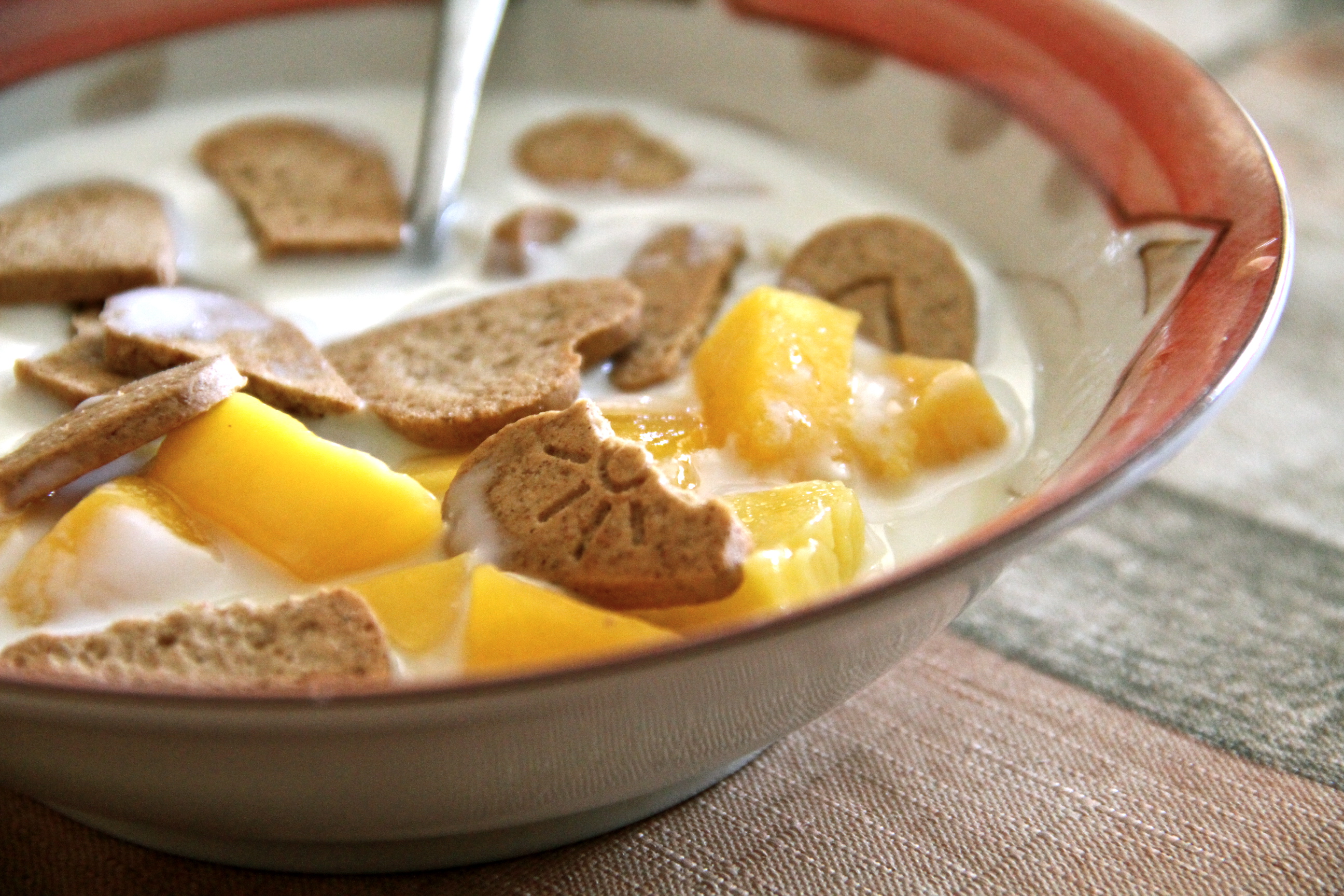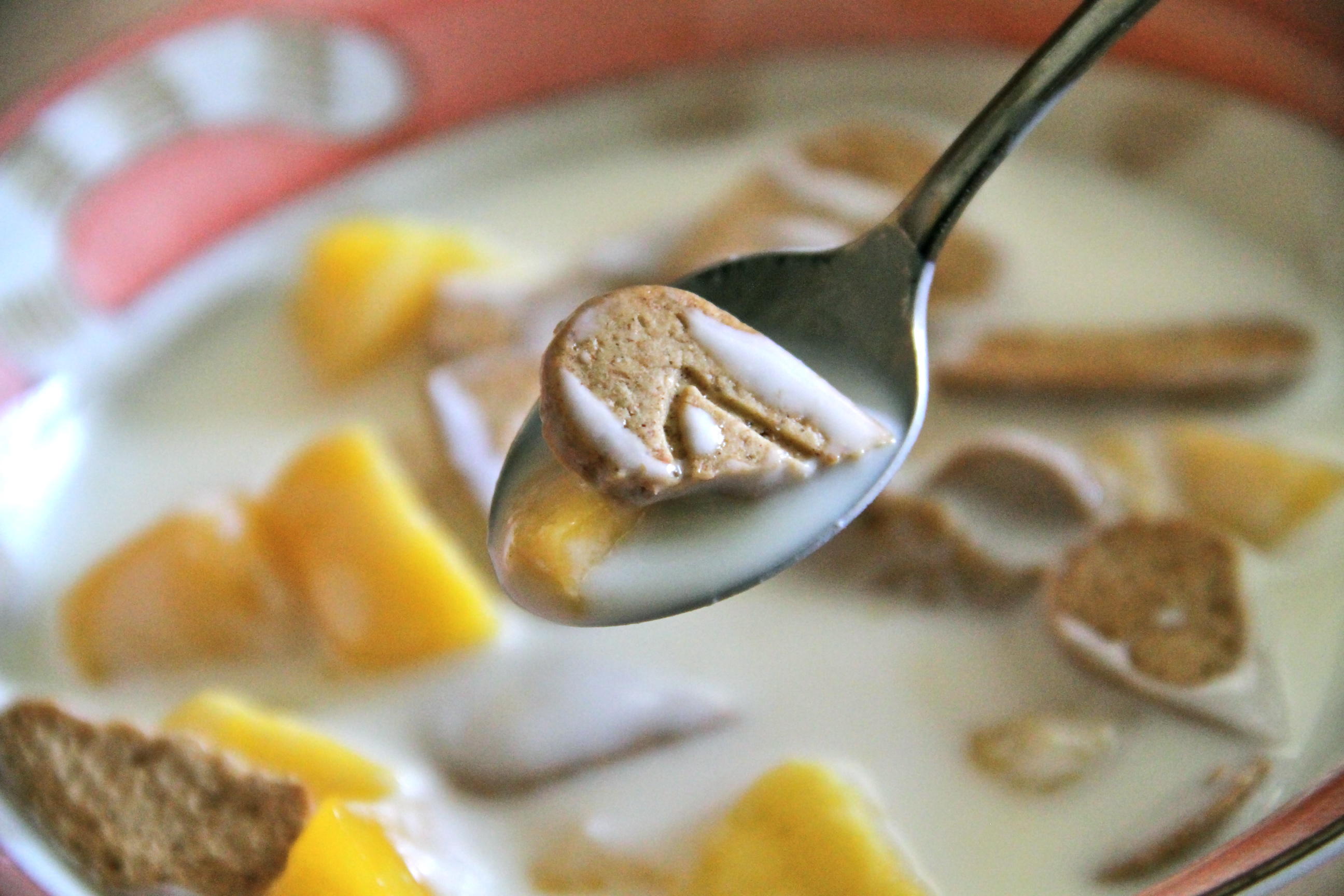 Don't ask… Noooo idea.
And if that's not oddball enough for you, lunch was when things really started to get interesting… I'm actually a bit hesitant to share this next tidbit of information with you, because:
a. I don't want to gross you out, and
b. I don't want to lose whatever respect you might have for me.
This is one of those things that should be kept hush hush; like all those things we do when no one else is around. Mmm hmm. In fact, I'm only sharing it with you because I consider us friends and I know [read: very much hope] that you won't judge me too harshly. And if you must, then just remember… I was sleep deprived. Deep breath. And here we go…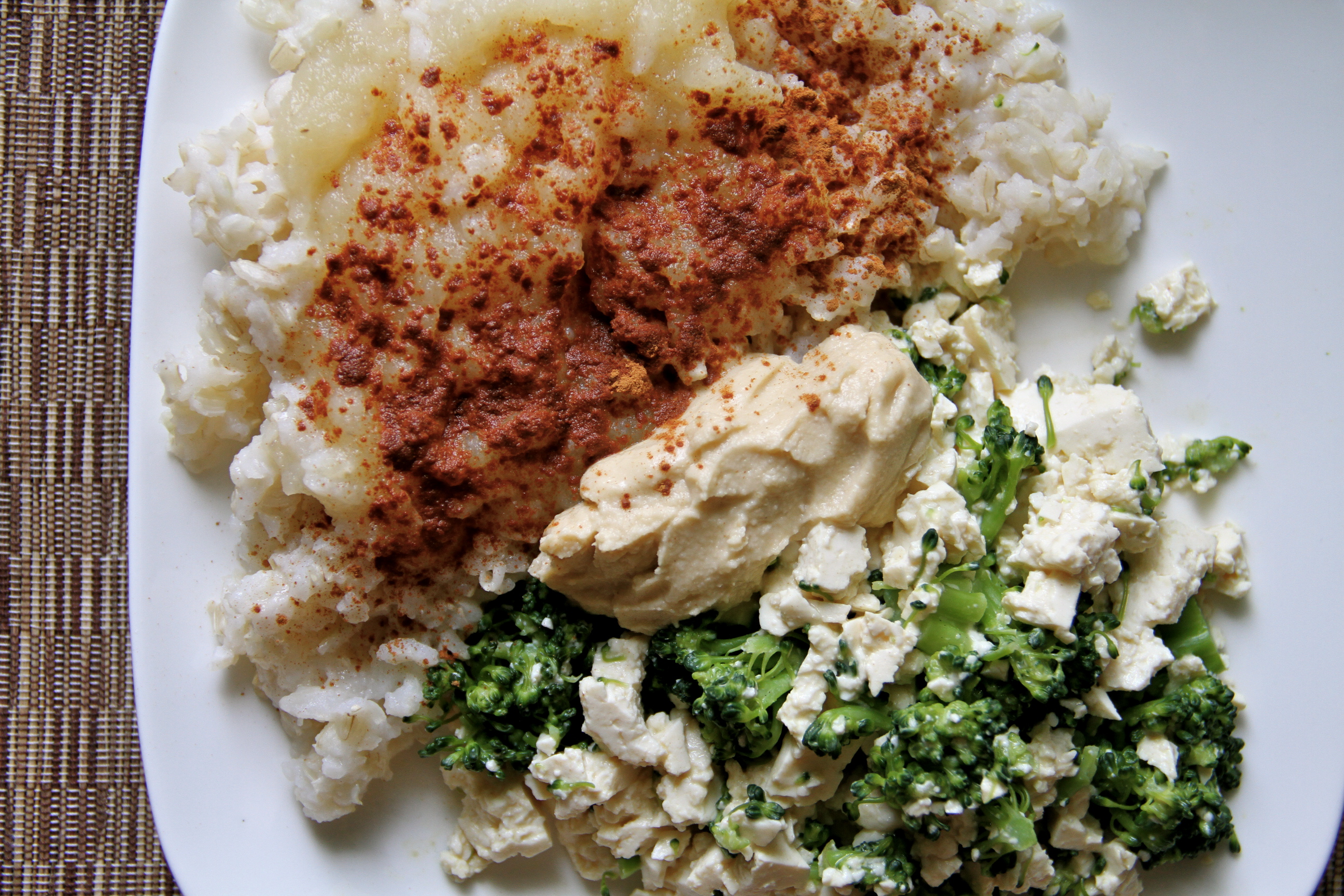 I know, I know. What. is. that?! That, my friends, is what I called lunch. Maybe it doesn't look so bad at first glance, but you might change your mind when you hear what actually went into it…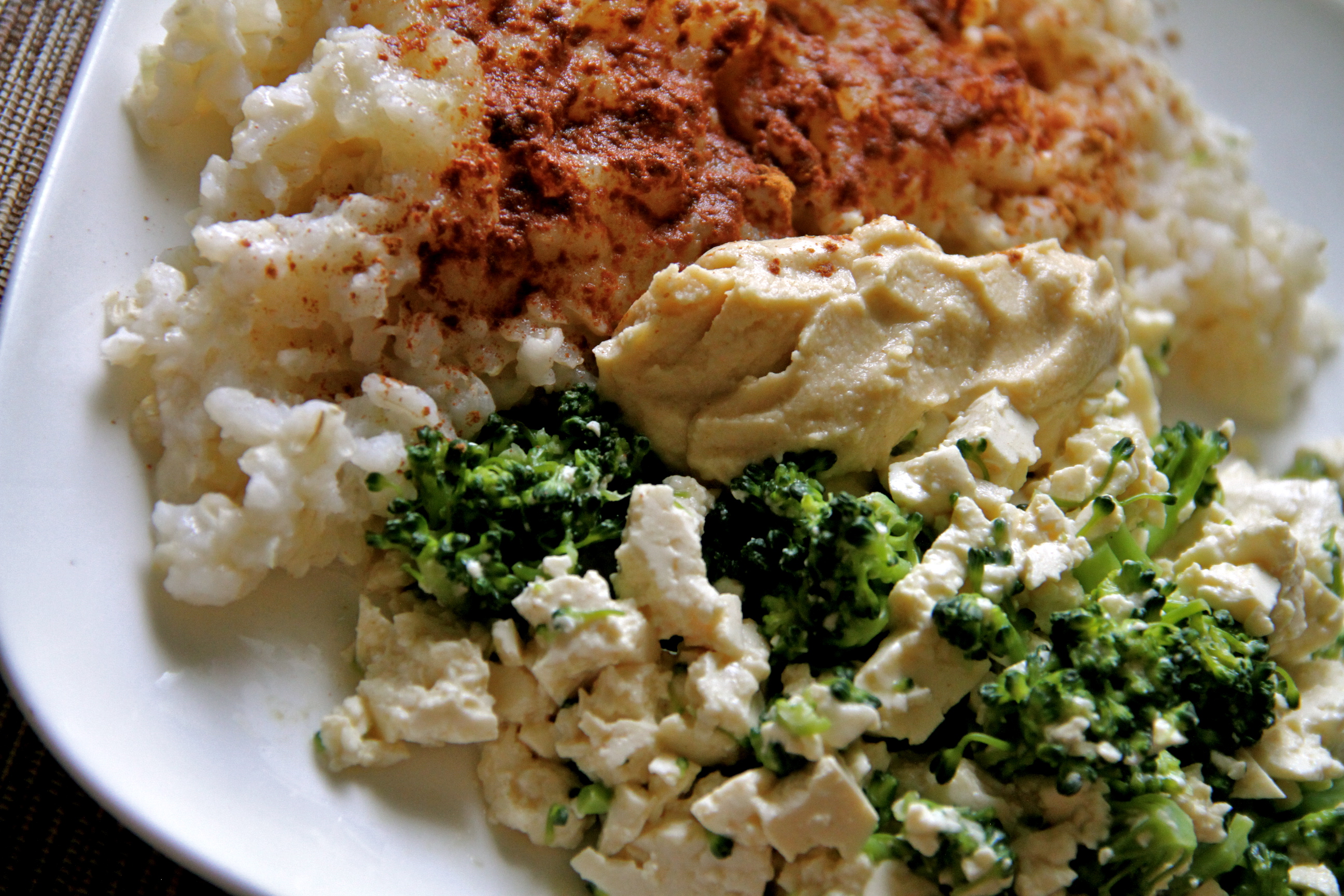 Brown rice with applesauce, hummus, and cinnamon; raw tofu with steamed broccoli and mustard.
Err… ?
Looking back, I have no idea how I came up with such a strange combination, other than to say… it's exactly what I was craving, so I went with it. And before you ask, no, I'm not pregant and experiencing weird cravings for things like pickles and ice cream. I'm just… experiencing weird cravings.
 The logical part of my mind tried to talk me out of it, arguing that it wasn't a normal combination of food, and that it would probably end up making me sick; but over the years I've learned that a craving denied is satisfaction denied, so I threw together the seemingly incompatible mish-mash of ingredients, enjoyed every bite, and didn't experience any digestive complaints whatsoever.
Moral of the story? Listen to those cravings!
The only downside is that I may have grossed some of you out a little bit, but I'm sure you'll forgive me with time, because I'm willing to bet that almost everyone has a hush-hush food combination that they love but don't want to admit to. Mmm hmmm. That one. Admit it! You totally do!
. – . – . – .
Anywho, the rest of my eats were nothing to brag about… Although I do have to give an honorable mention to two of my favorite things [read: almond butter and coffee] for helping me make it through the day in a relatively coherent manner.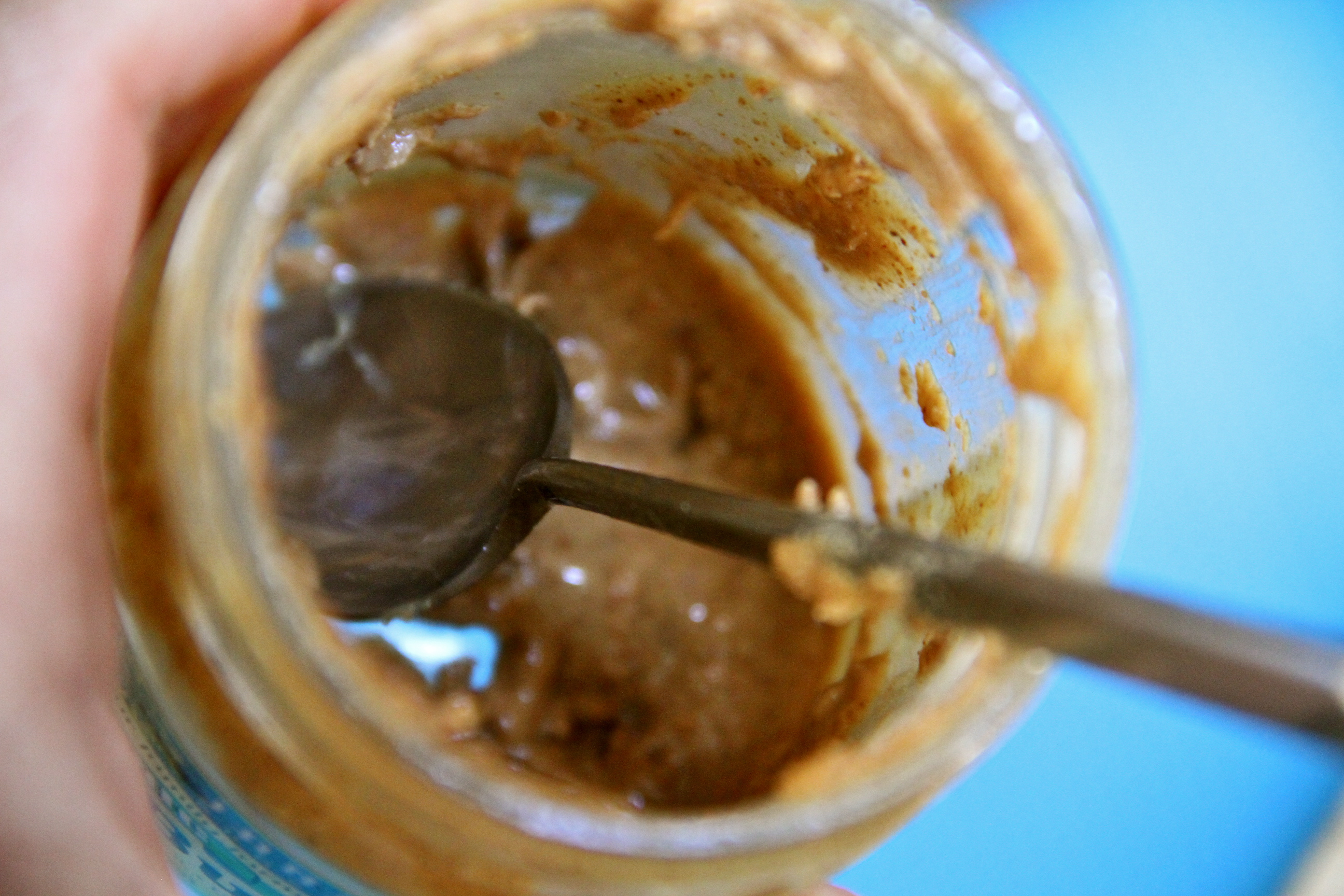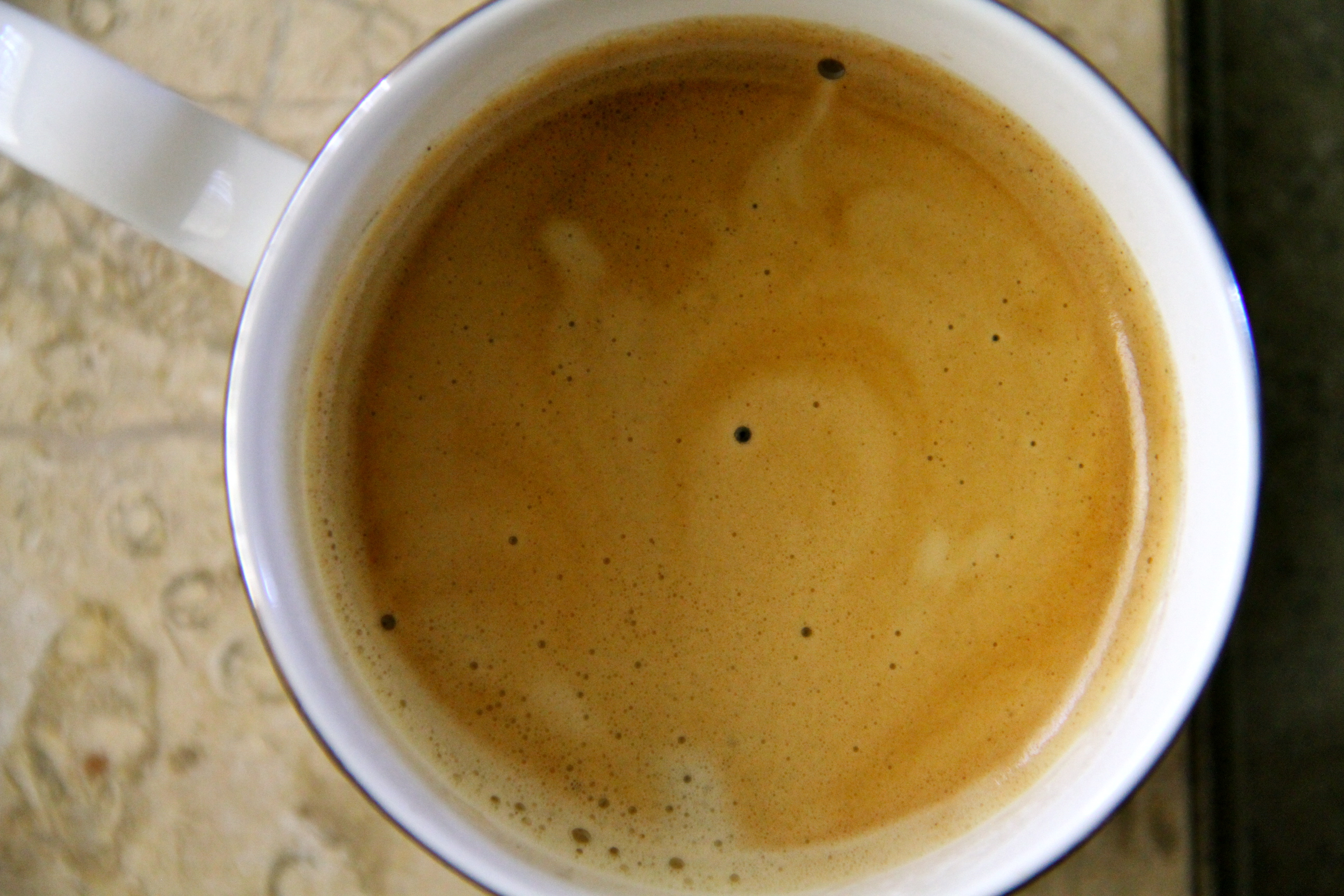 But there's nothing crazy about that, because everyone eats nut butter straight from the jar, right? 😉
. – . – . – .
What's the weirdest combination of flavors that you love?
What do you do when you wake up in the middle of the night and can't fall back asleep?