Hello, my name is Amanda, and I'm slightly very much addicted to shredded wheat cereal.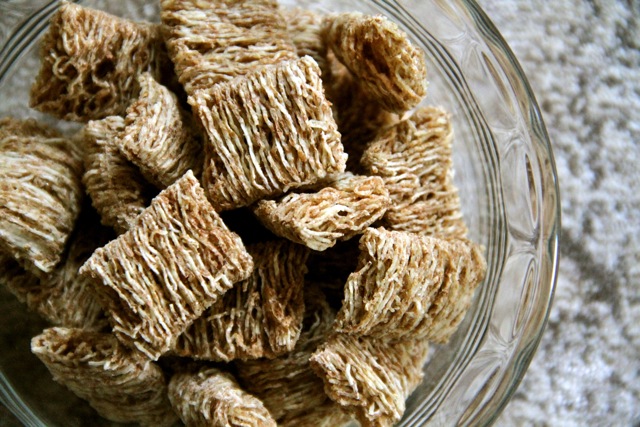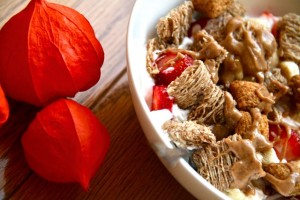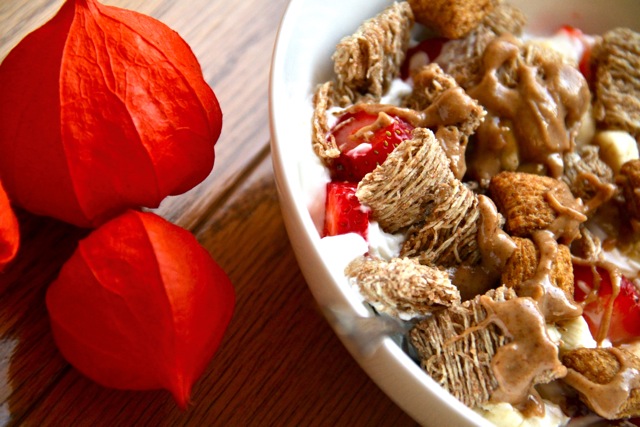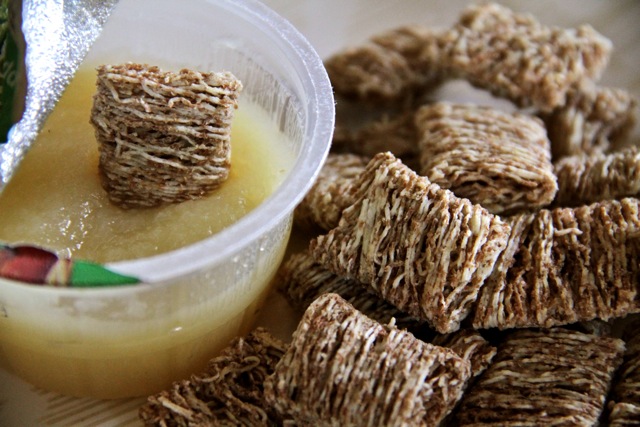 Whether it's with milk or yogurt, dipped in applesauce or straight out of the box, I just can't seem to get enough of these delicately woven squares of wheat – and I think I've found a great new way to cater to my addiction…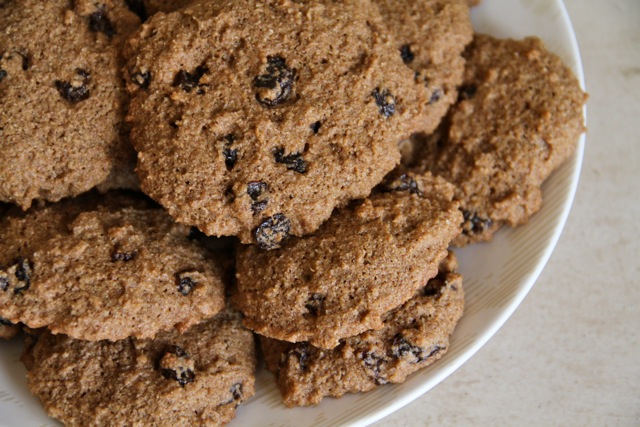 Cookies! I needed a way to use up all those pesky cereal crumbs that continue to linger at the bottom of the bag long after all the good stuff is gone, and cookies seemed like as good a way as any to do it. Granted, they may not exactly be the traditional cookies that you're used to, but there's something undeniably addictive and satisfying about these little guys all the same – I had an impossibly hard time keeping my hands off them…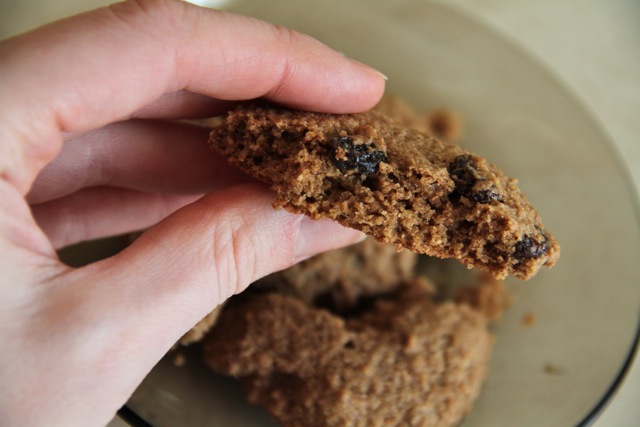 … and probably ended up eating about 5, not counting all the little 'broken-off' pieces that I randomly came across, which everyone knows don't count. Whaaaaaat? I blame the shredded wheat. I love that stuff, and you can definitely taste it in these babies, though not overpoweringly so. The cookies themselves ended up being incredibly soft and doughy, yet simultaneously light and crispy. It's the strangest, yet most addictive thing ever. I'm in trouble…
. – . – . – .
. cinnamon raisin shredded wheat cookies .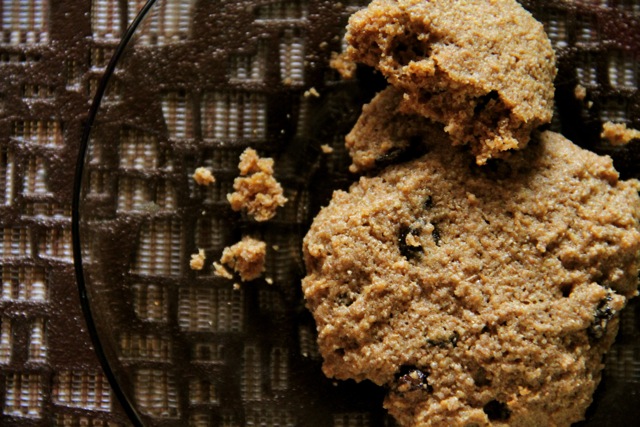 Ingredients (makes 24 cookies)
1 cup shredded wheat cereal crumbs (I use Kashi Cinnamon Harvest)
1 cup all-purpose whole wheat flour
½ tsp. baking powder
½ tsp. baking soda
¼ tsp. salt
1 tsp. cinnamon
½ cup (1 stick) butter, softened
¼ cup granulated cane sugar
¼ cup brown sugar
1 egg
¼ cup applesauce
1 tsp. vanilla extract
1 cup raisins (or chocolate chips/nuts/other dried fruit)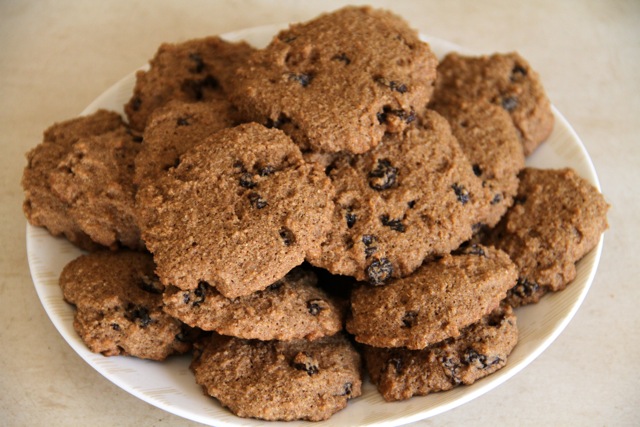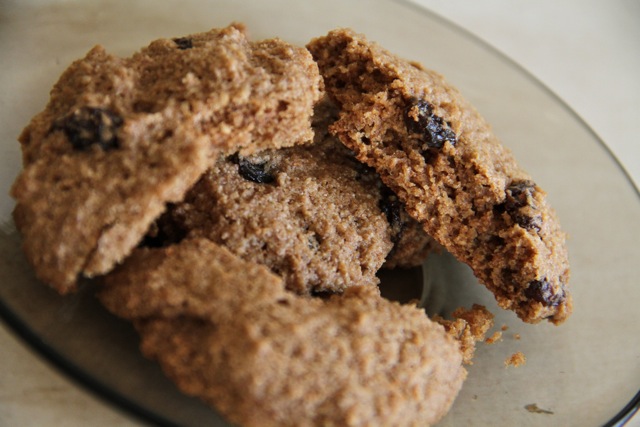 Instructions
Preheat oven to 350ºF and lightly grease a cookie sheet or cover it with parchment paper.
In a food processor or blender (I used a Magic Bullet), process cereal crumbs until finely ground.
In a medium sized mixing bowl, combine flour, cereal, baking powder, baking soda, salt, and cinnamon. Mix until well combined and set aside.
Cream butter and sugars until light and fluffy. Add in egg, applesauce, and vanilla. Mix well.
Pour wet mixture into flour mixture, stirring until everything is fully incorporated. Add raisins.
Drop dough onto prepared cookie sheet by rounded tablespoon.
Bake 10-12 minutes, or until edges begin to turn brown.
Remove from oven and let cool for ~10 minutes before transferring to a cooling rack to cool completely.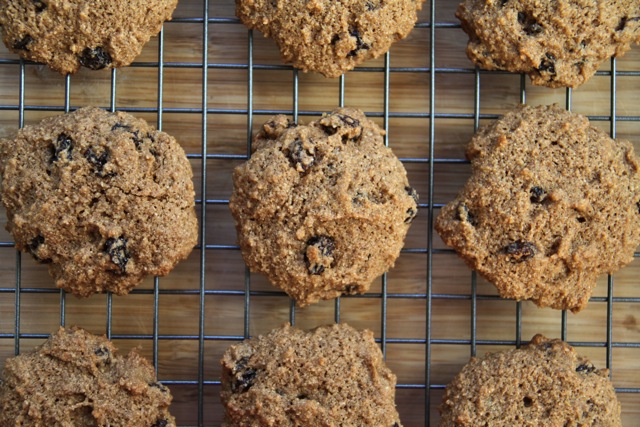 . – . – . – .
And because I feel kind of bad for not coming up with a pumpkin recipe to celebrate National Pumpkin Day, here are some of my all time favorite ways to use the loveable orange squash:
Pumpkin Chili Mexican Scramble
Curried Apple Pumpkin Soup
Pumpkin Hummus Tortilla Pizza
Chocolate Chip Pumpkin Bread
What was the last baked treat that you ate?
Any fun plans this weekend? Halloween parties? Baking endeavors?