Hey guys! Happy Saturday!
I'm just popping in for a quick hello because I.am.beat. I thought that my usual weekend workout left me with a good sweat, but the one I did today just knocked me right out. Oh, and before you get too excited about the title of today's post, let me forewarn you by saying that the chocolate fondue that I'm talking about isn't exactly the kind you would want to eat…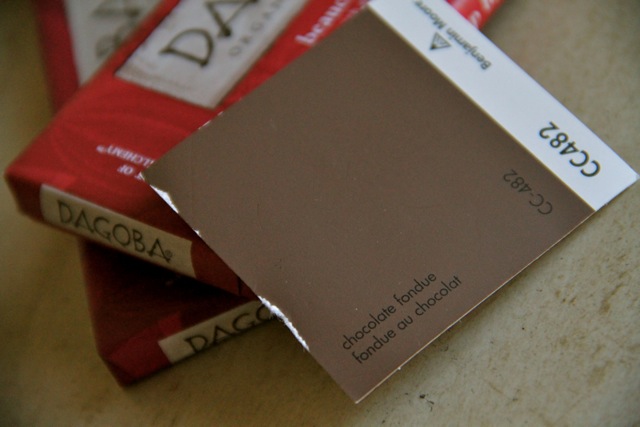 When I moved in to my new place, there was one room that drove me absolutely insane…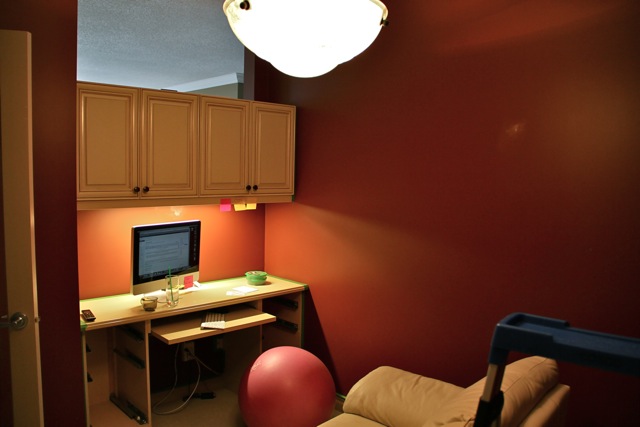 I'm sorry, but I just can't handle red walls; and the worst part about it was that it was the room that I spent the most amount of time in. I kind of got used to it eventually (mostly because I hate painting and just didn't want to do it), but about a week ago I decided that enough was enough and went in search of some new paint. After going through countless swatches and engaging in endless back-and-forth debates with myself (seriously, there are way too many options out there) I finally settled on a color, and today it was time to get to work…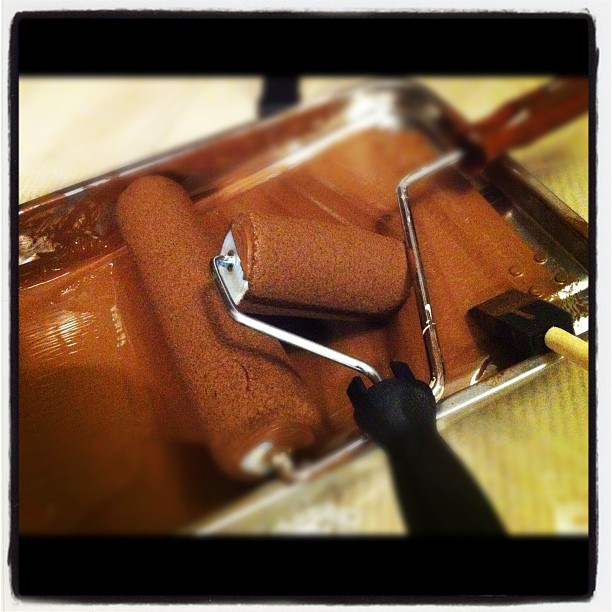 … and holy.wow was it ever work. When I first started painting, I figured that I'd be finished in no time at all, but it wasn't long before I was eating my words big time. Between all the minor detailing and waiting for coats to dry, the whole day was gone before I even knew it and I still have a little bit of work left to do. Sigh. That being said, I should probably get back to it so that I can go ahead and pass out on the couch for the rest of the night.
Hope you guys are enjoying your evening , and I'll see you again tomorrow!
. – . – . – .
What color are the walls in your room?
Any exciting plans for this weekend?