We interrupt this regularly scheduled What I Ate Wednesday to bring you a very important recap from Blend.
It was fabulous. That is all.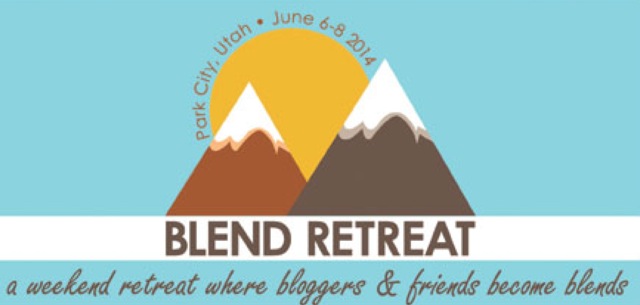 😆 I kid, I kid. Well, not about the fabulous part — because it was — but that's not all. There's actually a ridiculous amount that I could say about it, but in the interest of your sanity and mine, I'll try to keep things brief. And by brief I mean I'll be sharing a general overview today and some random thoughts from the trip tomorrow, Thinking Out Loud style. Aaaaand go!
Thursday…
Even though the retreat officially kicked off on Friday, I opted to go a day early so that things wouldn't feel so rushed and I could have a little more time to enjoy all the things that Utah had to offer. My day started bright and early with a flight to Vancouver, followed by a short layover, and then a flight to Salt Lake City. The flights were uneventful for the most part, but I should probably mention that landing in Salt Lake City was super bumpy… which is apparently pretty normal.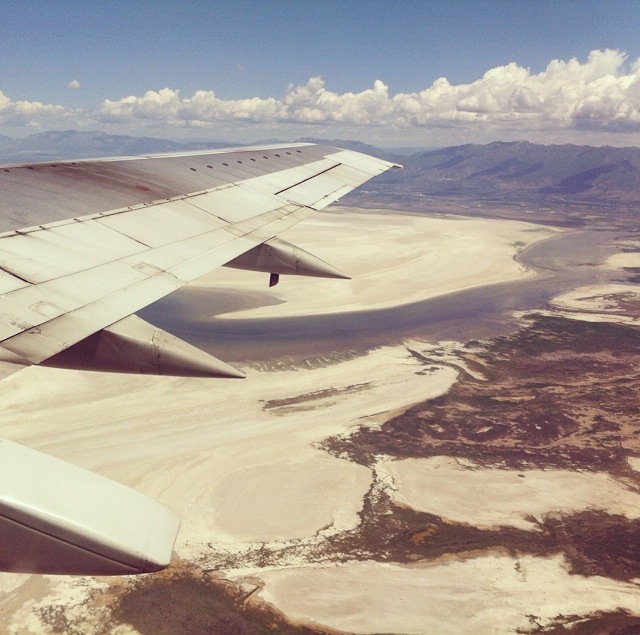 The fun started at the SLC airport, where I met up with Sam to catch a shuttle to Park City, which was about a 30 minute drive away. We both committed a huge blogger fail by not taking a single picture that day. Oops. I guess we were just too excited to see each other (#truestory #lovethatgirl).
The hotel we stayed at was the Hyatt Escala Lodge, and it was gorgeous.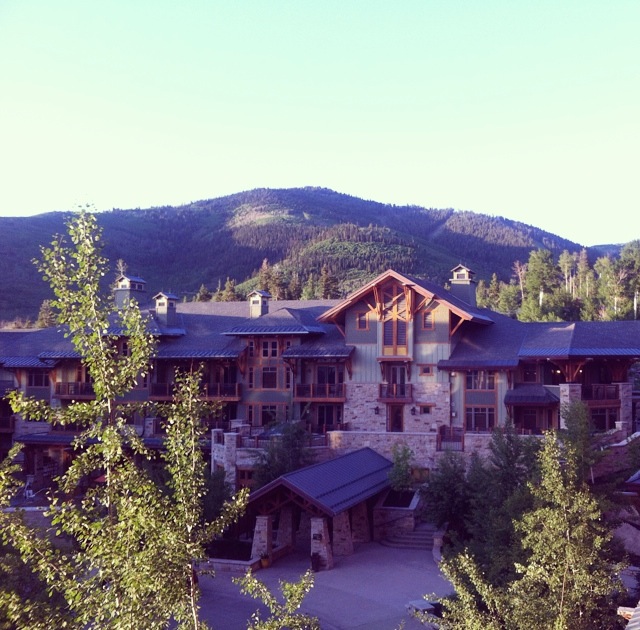 I didn't manage to snap any shots of our room, but we opted for a 4 bedroom suite that we shared with 8 other girls (for a total of 10 of us in the suite). Sam and I were originally going to go with a single room, but I'm glad we decided against it — having the extra ladies around made for a great way to meet some new people.
Other than that, not much else happened on Thursday. Met some roomies, hit up Whole Foods to stock up on snacks, and hung out at the hotel until we called it a night and passed out.
Friday…
Friday morning involved a lot of lounging around and chatting until the retreat officially kicked off around noon with registration; and you all know what that means — SWAG BAGS!!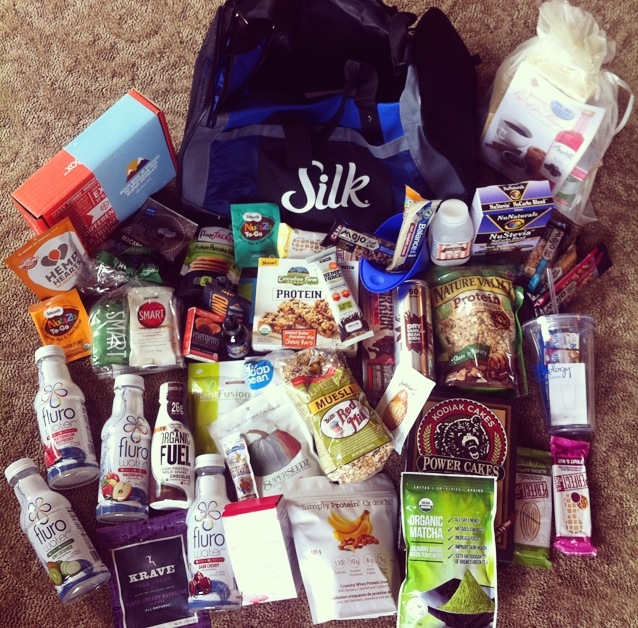 Spoiled doesn't even begin to cover it. Between the swag bag and random presents being left in our rooms while we were out, I ended up accumulating so much loot over the weekend that I had to leave some of it behind because it wouldn't all fit into my suitcase. There were a lot of things that I couldn't eat because of my peanut allergy, but I still made out juuuuuust fine; and what I can't have will go to family, friends, and you guys (keep an eye out for a future giveaway!)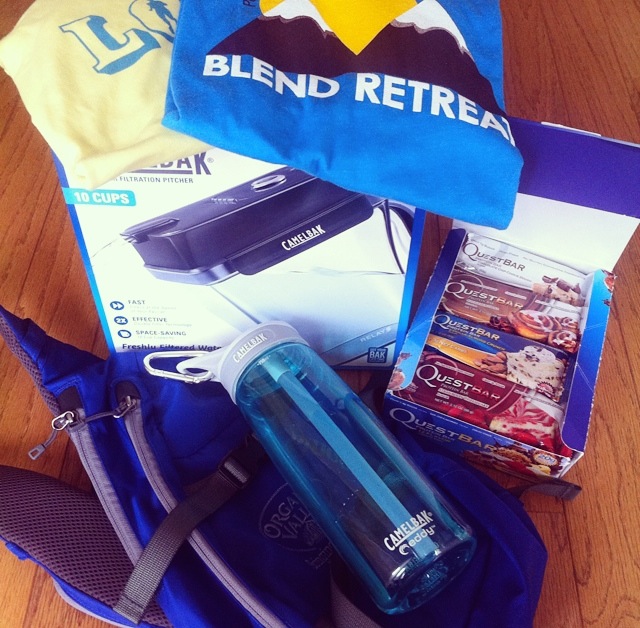 After registration there was a fun run sponsored by Oiselle and led by Janae from Hungry Runner Girl. I think we did something like 2-3 easy miles, which ended up being fun but not that easy because of the higher elevation and hills. I don't think anyone was running by the end of it.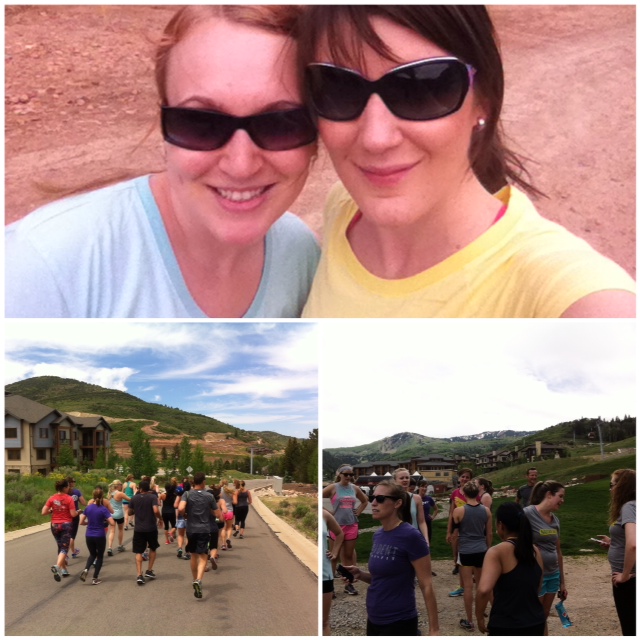 Then it was time to get all cleaned up and ready for cocktails and dinner!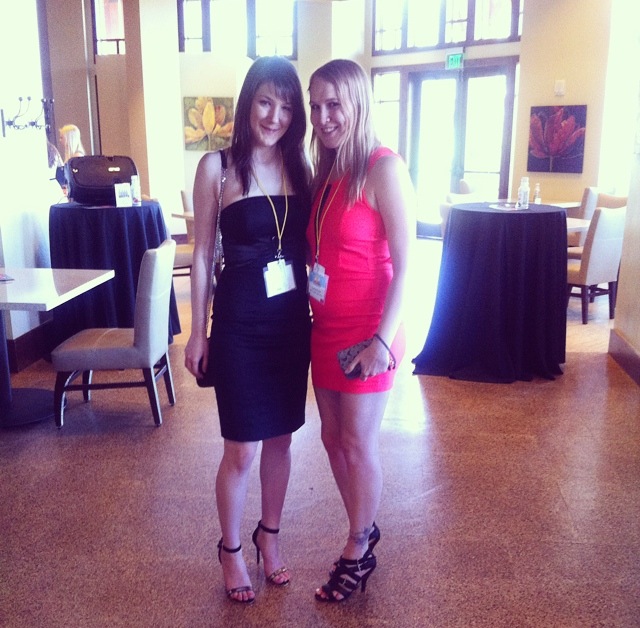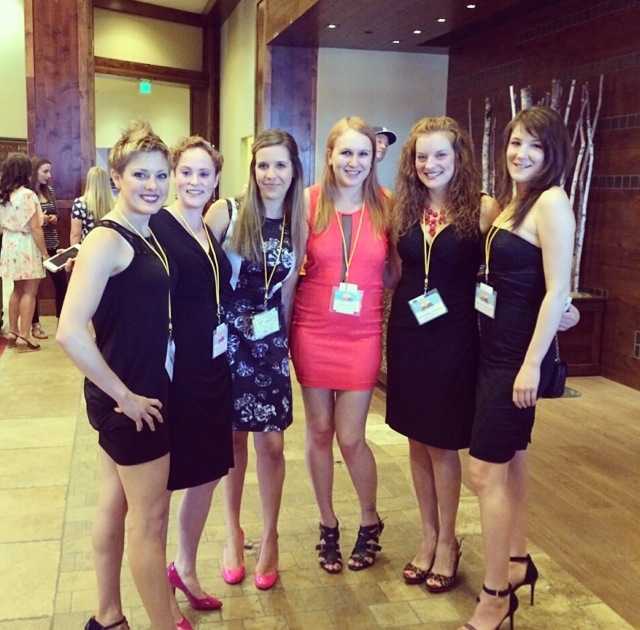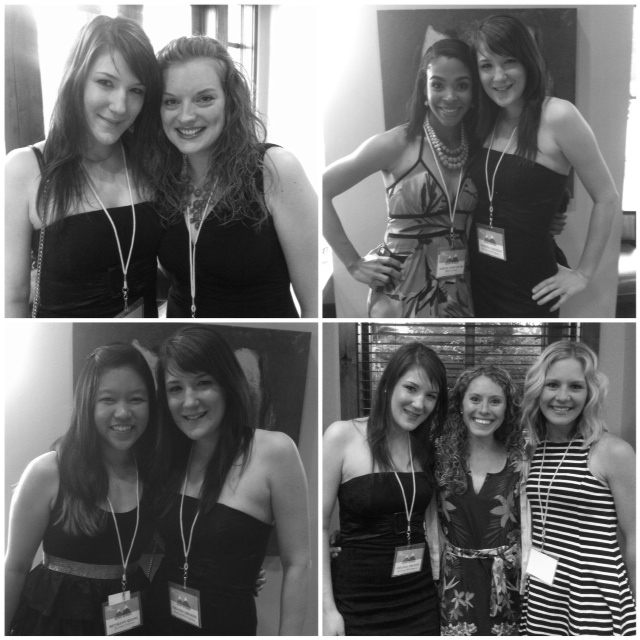 (B&W because the lighting was BAD and no amount of filters would help)
All in all, it was an awesome evening filled with food, friends, and fun (read: the best kind).
Saturday…
Saturday started bright and early with a group workout sponsored by Onnit. I opted to sit that one out because I wanted to save my energy (and legs) for the hike later in the day. The workout was followed by a breakfast sponsored by Quest Nutrition, and then it was time to take the gondola up to Canyons Resort with Organic Valley.
The hike was probably my favourite part of the entire weekend. It just felt so good to be out in the fresh air with such gorgeous views and good company… and you guys know how much I love the mountains.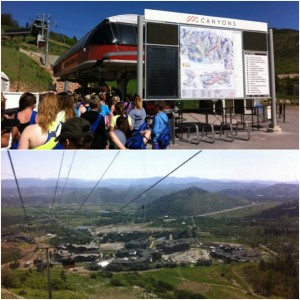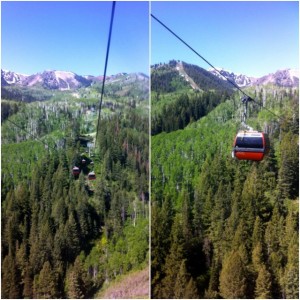 We took the gondola halfway up, hiked the other half, and had the option to either ride or hike back down. I took the long way and loved every minute of it, despite the fact that I ended up with a sunburn on my head.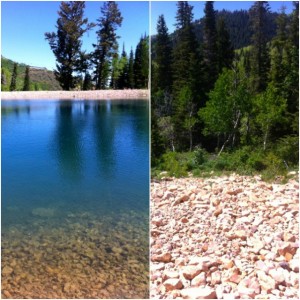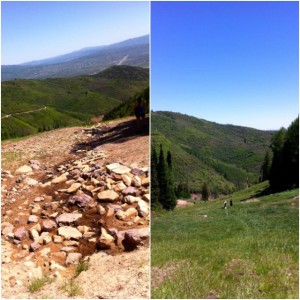 After the hike, we lounged around the hotel for a while before hitting up Main Street in Park City and going to dinner at Purple Sage.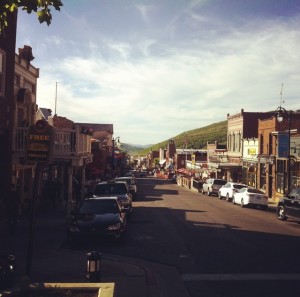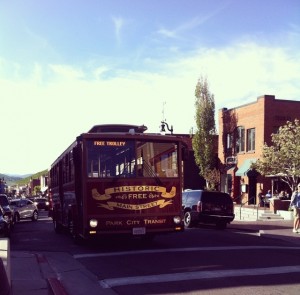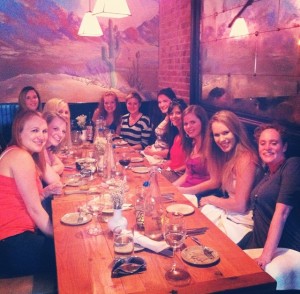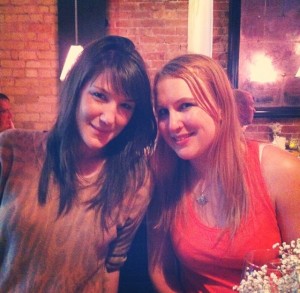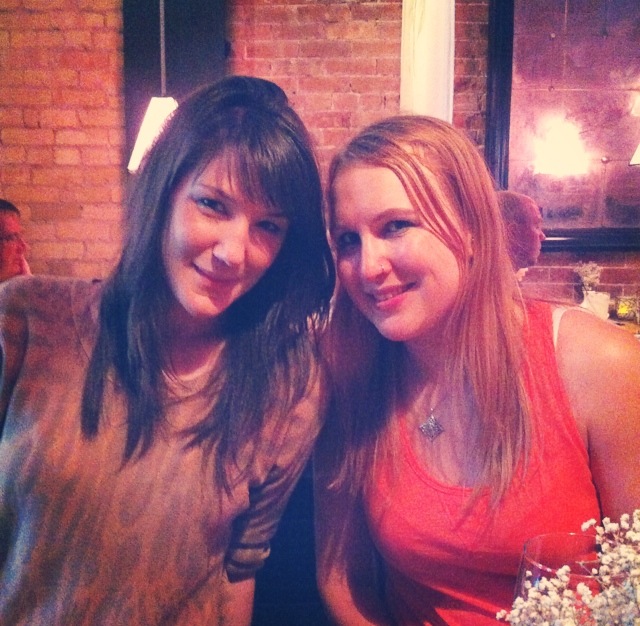 Sunday…
Sunday started with another bootcamp workout sponsored by GPP Fitness, which I opted to sit out of yet again because I had to finish packing since I had to catch an earlier flight — but I heard it was a good one! Bootcamp was followed by breakfast, which was sponsored by Yoplait and Nature Valley.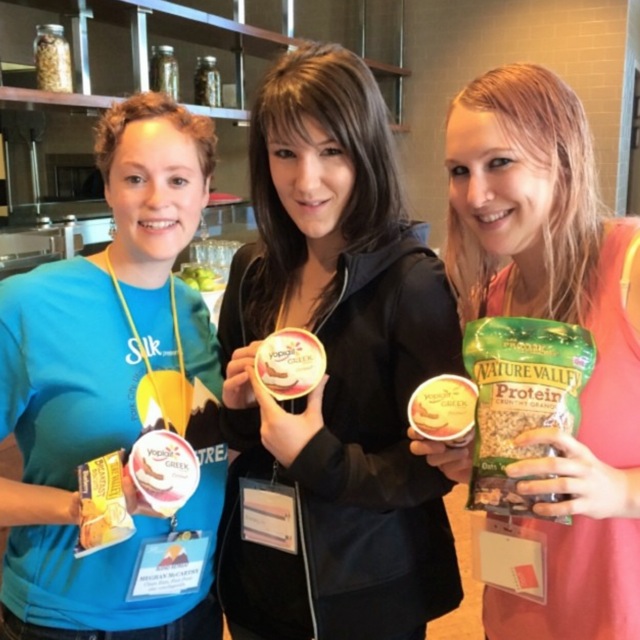 (ninja'd from Heather)
After breakfast it was time for me to say goodbye 😥 I booked an earlier flight to avoid getting home at 1 AM, which was great aside from the fact that I was pretty much the first one to leave and had to miss the closing ceremonies. I did manage to get in on the group picture though, thanks to my shuttle running late!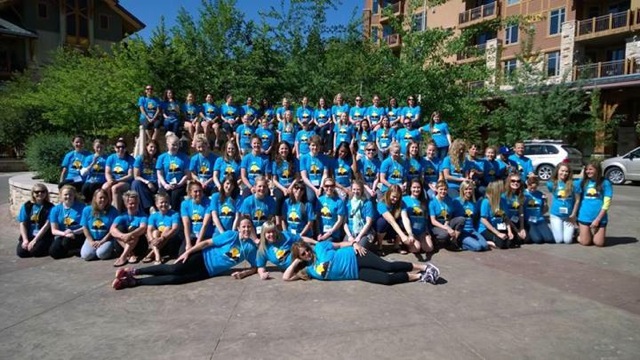 Can you find me?
And that pretty much sums it all up! My weekend in Utah was amazing. I finally got to meet a tonne of the ladies that I've been talking to for years, and they were all as wonderful in person as they are online. My only complaint is that there wasn't nearly enough time to get to talk to everyone for more than a few minutes.
And if you're wondering why I didn't spend much time talking about the food, it's mostly because there wasn't much there that I was actually able to eat. Between "traces of peanuts" in most of the snacks, nuts out at most of the meals, and open jars of peanut butter and peanuts that made my nose itch when I was in the same room for too long, I was a little too nervous to have anything that was offered so I stuck to the food I packed… just like I did when I went to Healthy Living Summit last year.
Bloggers… they do love their PB, but that's okay — I love them anyways. And you'd better believe that I'll be in Boulder next year for Blend 2015. Can.not.WAIT 😀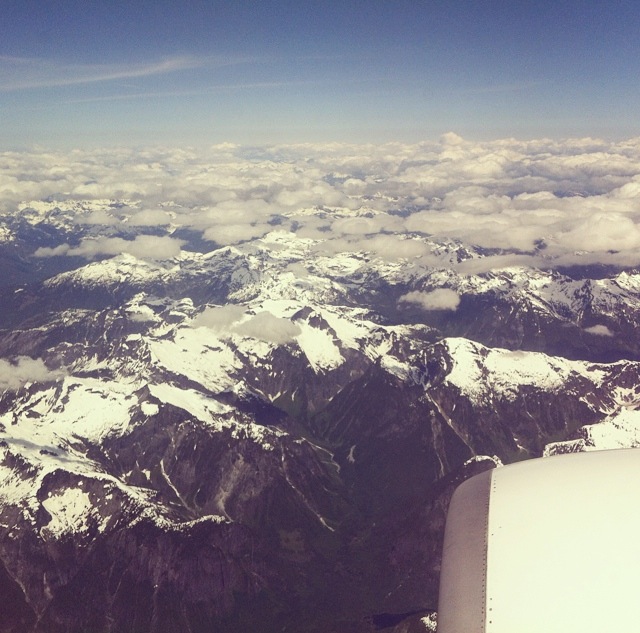 Have you ever met another blogger in person?
Were you at Blend this past weekend?!? 😀
Are you planning on going to Blend next year?
More places to find me!
E-mail — [email protected]
Twitter — runwithspoons
Facebook — runningwithspoons
Pinterest — runwithspoons
Instagram — runwithspoons
Bloglovin — runningwithspoons