Hey love bugeroos. I hope your week is off to a fabulous start.
Mine? Not so fabulous, I'm afraid 😐 It started out looking promising – I woke up to clear skies and sunshine, and after enjoying a leisurely breakfast accompanied by some blog reading, I laced up my Brooks and ran out the door to enjoy an easy 3 miler – and this is where the problems began…
At around mile 2 I started feeling some pain in the lower part of my calf muscle, right above my ankle: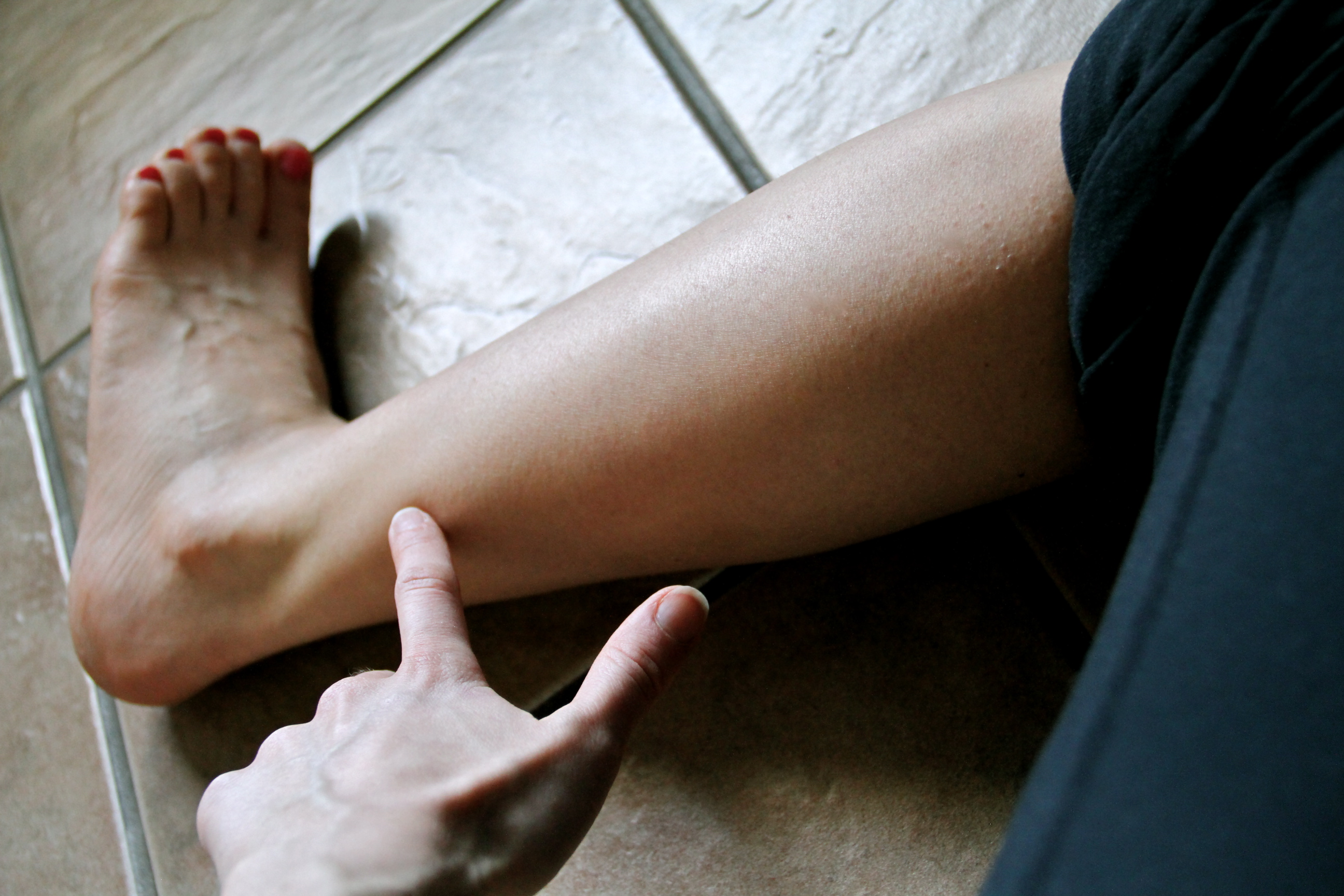 It wasn't anything unbearable, so I slowed my pace but kept on going. A minute or so later, the pain began shooting up the back of my leg and all the way up to my butt every time my foot hit the pavement. At this point, it definitely became unbearable so I slowed to a walk and eventually stopped.
Enter minor freak out.
I was 2 miles from home with no phone and a possible injury? How was I going to get back? And, more importantly, what was wrong with my leg? I wasn't pushing too hard. I was fuelling properly. So W.T.F?! I mean, my calf muscle had been feeling a bit stiff since my last run, but I never expected this…
Anywho, to make a long story short, I slowly hobbled along and made it home okay. Turns out I can walk just fine, but the minute I start running/jogging, the pain starts shooting. I'm really hoping it's nothing major because that would feel a bit, well, unfair. I do my best not to be too hard on my body and take care of it properly, so to have it break down on me is just… blah. Nevermind, I'm not going to wallow [just yet]; it may very well turn out to be nothing. I'm going to stay off it for a few days and see…
… [and pray]…
… [and drown my sorrows in raw cookie dough]…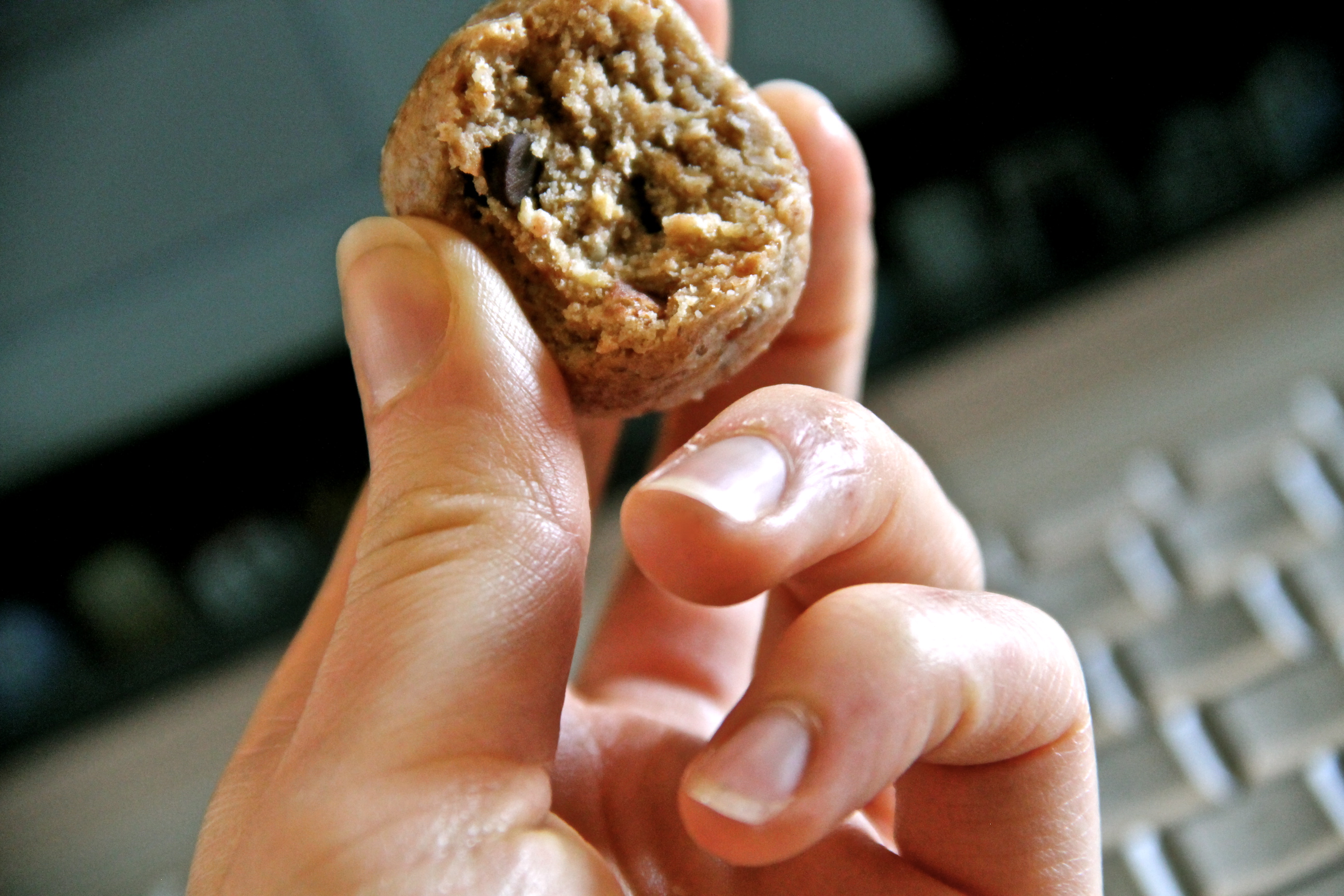 That being the case, I don't have much of a post for you guys today, but because I needed something to keep my mind occupied, I decided to fill out a fun survey that I came across way back in the day. Things have been getting a bit too serious around here lately, anyways, so time to lighten things up 😀
. – . – . – .
A: is for Apple, what's your favorite variety?… Nothing beats a cool and crispy Pink Lady.
Preferably slathered in roasted almond butter…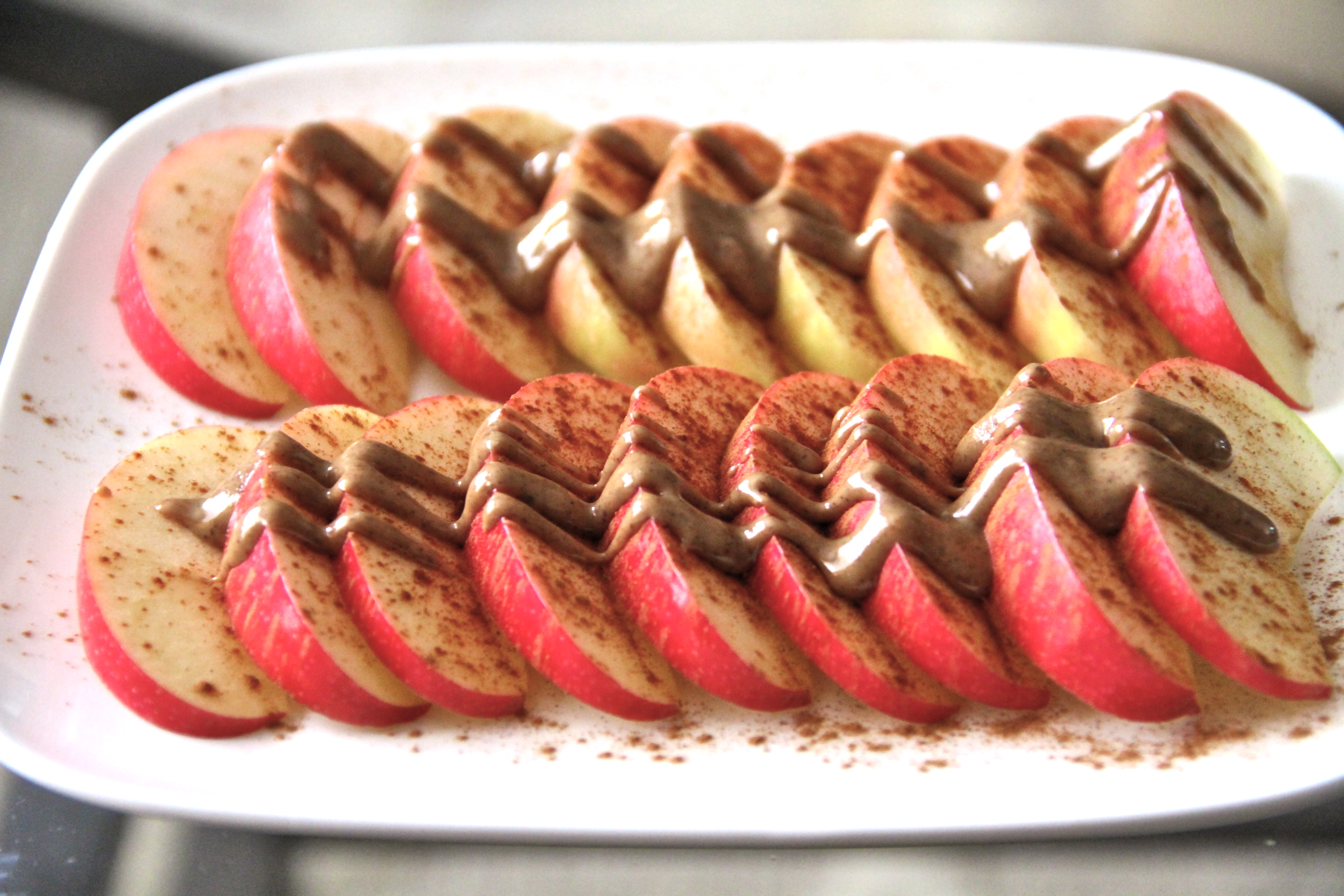 B: is for Bread, regardless of nutrition, calories, or whole grains what is your favorite type to have a nice big piece of?… Hmm. To be honest, my experience with fancy bread is pretty limited. I would love to become a bread connoisseur and sample all sorts of freshy baked artisian breads (in Europe preferably), but until that happens I'm just gonna roll with banana bread 😀
C: is for Cereal what is your favorite kind currently (just one!)… I go through phases with cereal. When I was younger, it was all about the Cinnamon Toast Crunch and Corn Pops. Then I moved on to Mini Wheats. Now, I guess I rotate through various Kashi cereals. Not too long ago it was Cinnamon Harvest, then GoLeanCrunch, then back to Cinnamon Harvest, and now it appears to be Honey Sunshine… so I guess that's my final answer. Yes, I have a cereal problem. Who doesn't?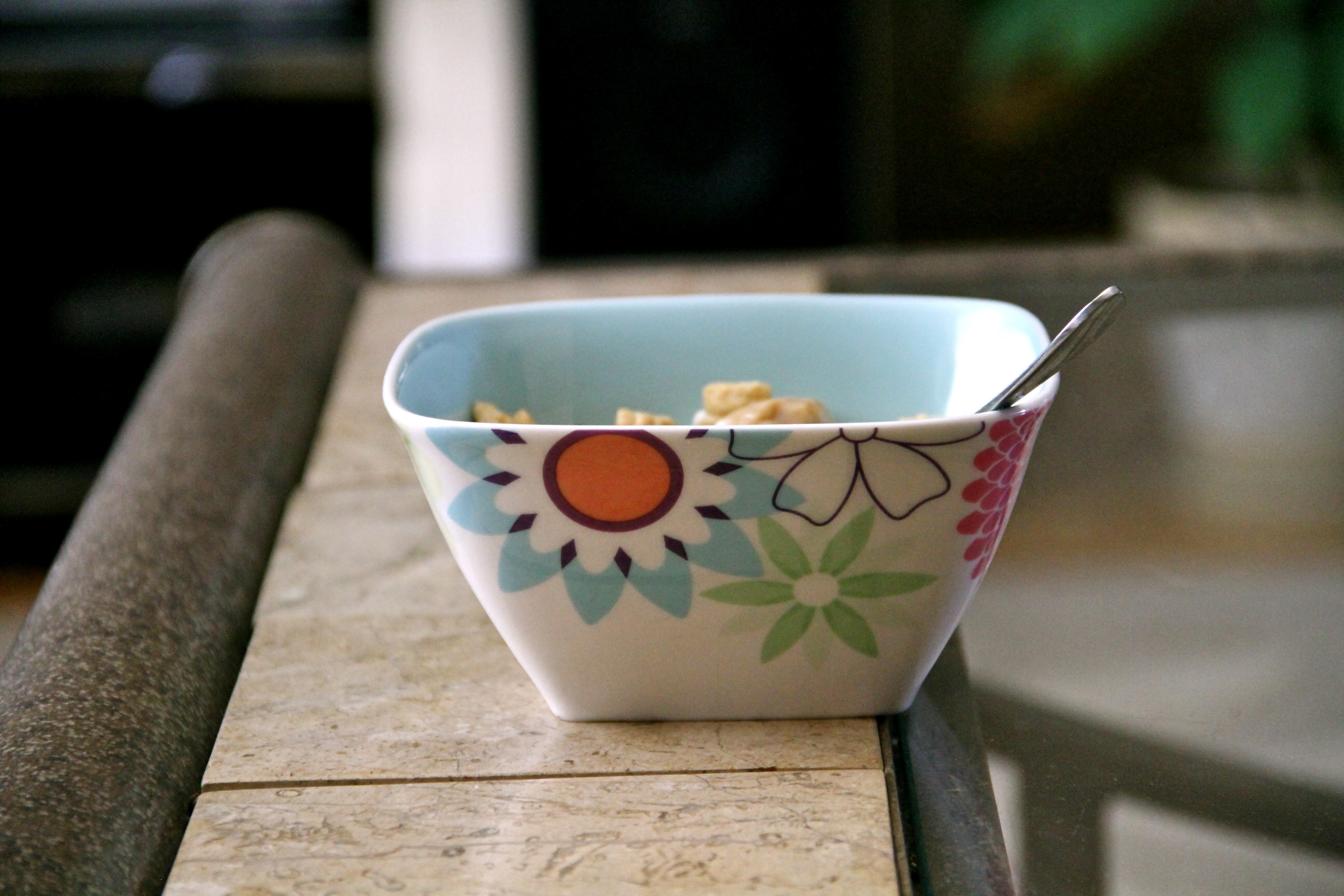 Hrmm… What's in the bowl?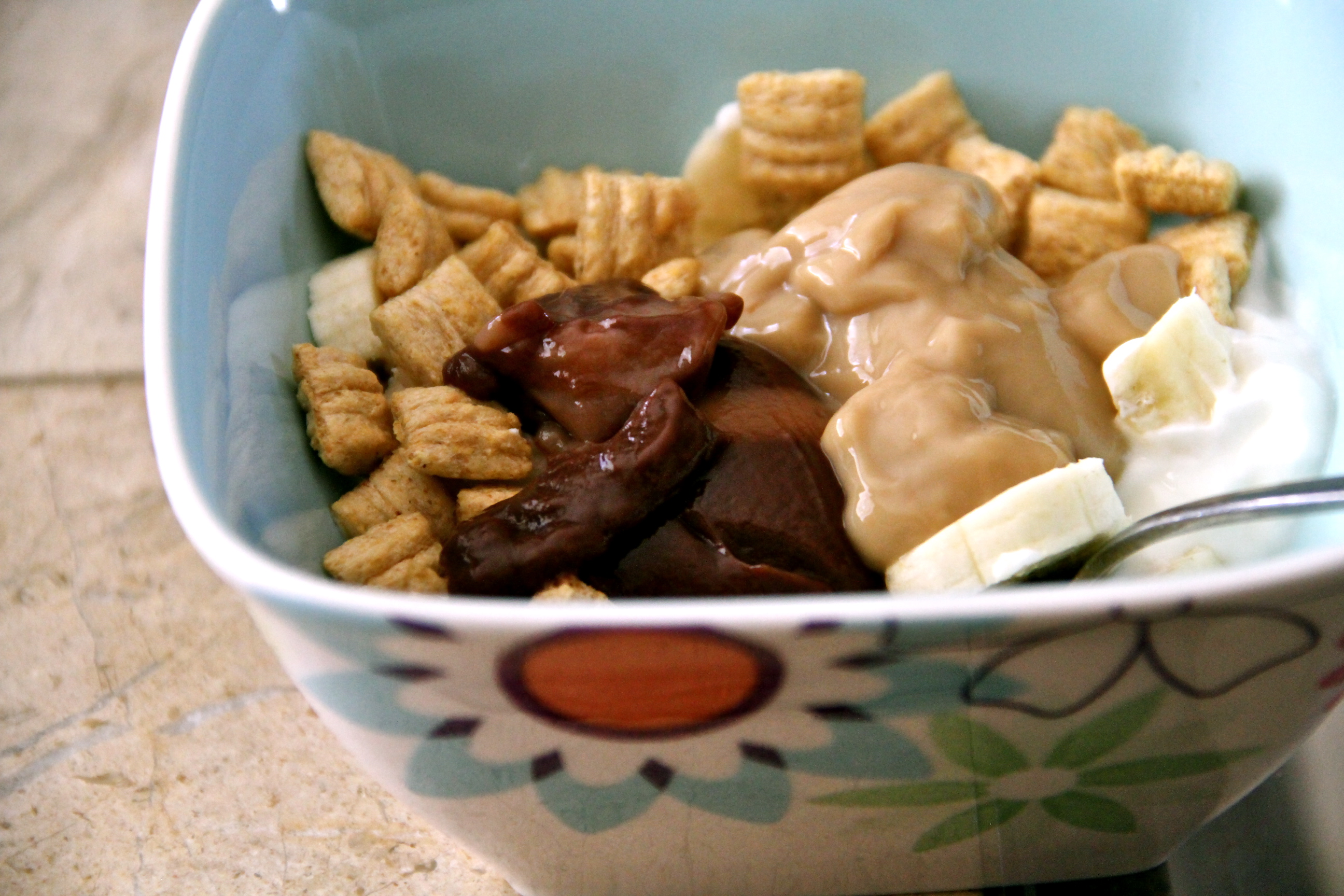 Greek yogurt, a banana, Kashi Honey Sunshine, and caramel/chocolate pudding.
D: is for Doughnuts, you might not currently be eating them but what kind do you fancy?… Oh geez, when was the last time I even had a doughnut? Well, my mom used to make the best homemade doughnuts that had a plum filling and a coating of sugar glaze. Oh. Glory. But if we're talking "fast food" doughnuts, I was always partial to the chocolate-chocolate glazed variety.
E: is for Eggs, how would you like yours prepared?… That depends on the day! I wouldnt say I have a favorite way to prepare eggs. Sometimes I'm craving hardboiled. Sometimes fried. Sometimes devilled. Sometimes scrambled. As long as it's a little over-easy, any egg is a good egg in my books.
F: is for Fat Free, what is your favorite fat free product?… To be honest, I'm not a fan of fat-free. I used to eat everything fat-free, but over time I've come to realize that food tastes way better, and is far more satisfying, with fat. So my answer to this question issss… fruit. Hey, it is technically fat-free 😉
(unless you count avocado, but let's not get too nit picky!)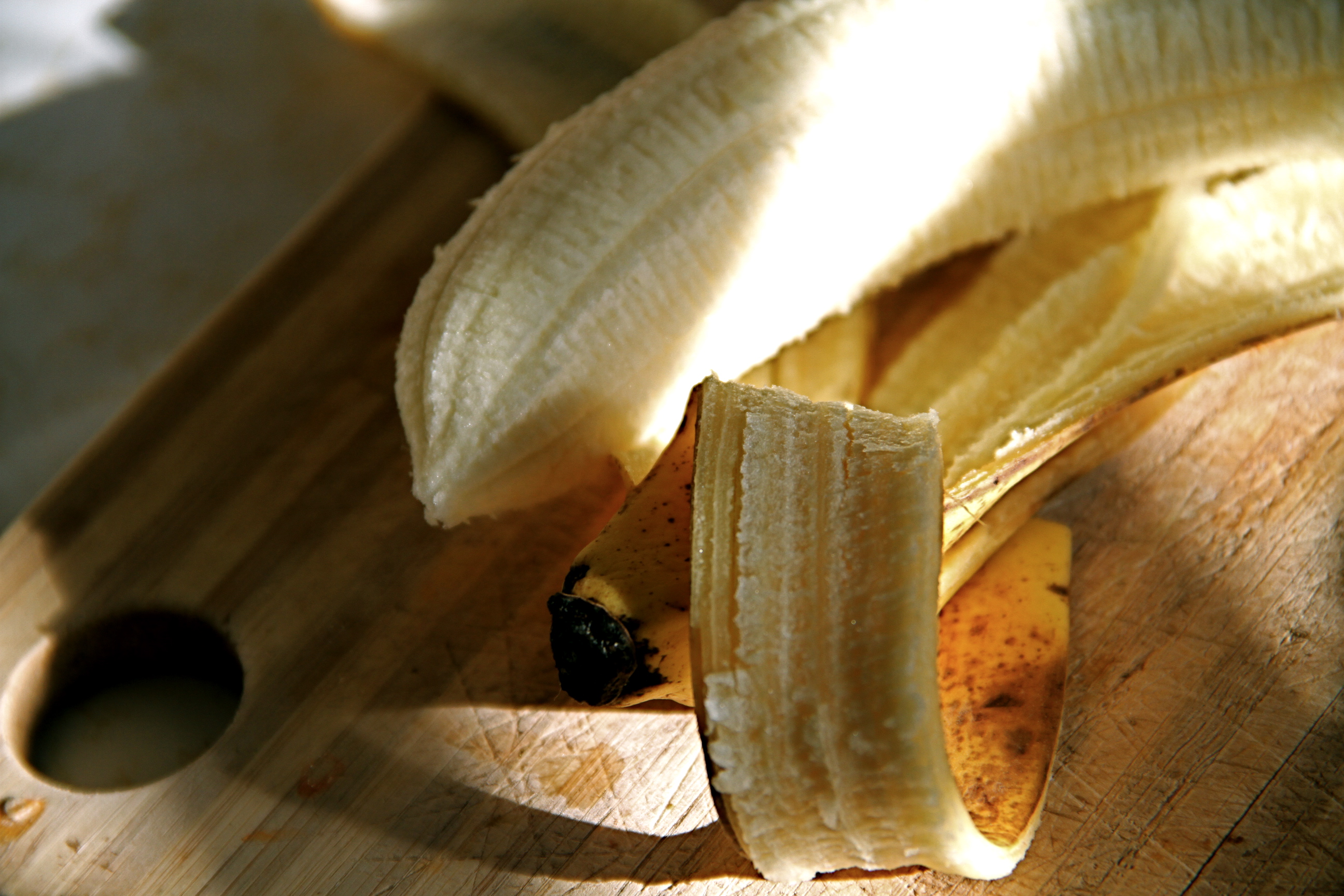 G: is for Groceries, where do you purchase your at?… In my dreams? Whole Foods and Trader Joe's. In reality? Planet Organic, Costco, and Superstore. Yay for being Canadian!
H: is for Hot Beverages, what is your favorite hot drink?… Black coffee, no milk, no sugar. I didn't start drinking coffee until my first year of university when I needed it to wake me up for 8 A.M classes, and although it doesn't really perk me up anymore, I absolutely love it for the taste.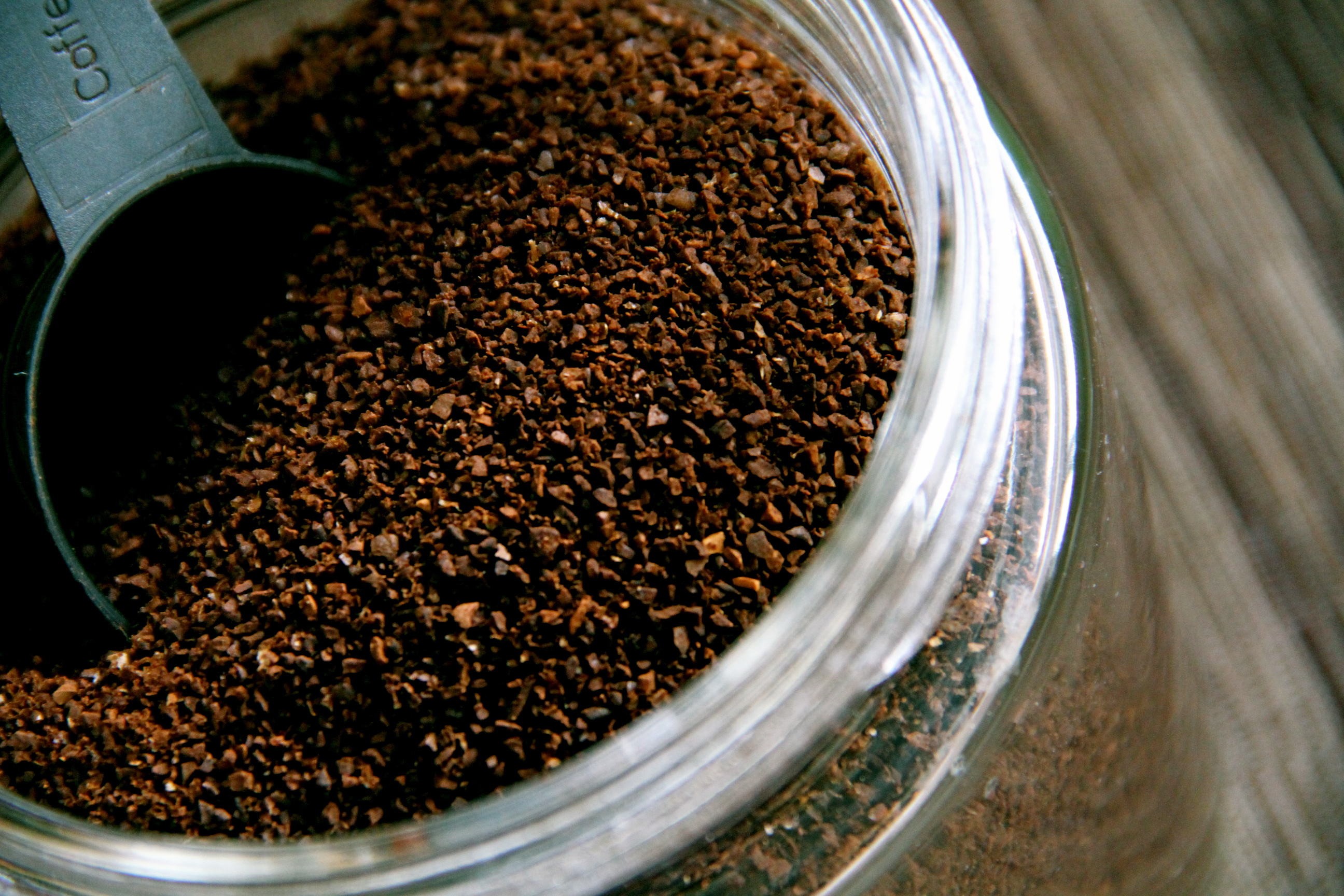 I: is for Ice Cream, pick a favorite flavor and add a fun topping… I've always been a vanilla kind of girl. I find it's the best base flavor for any kind of toppings. Fruit, nuts, chocolate, caramel, cookies, jelly beans, more ice cream…
J: is for Jams or Jellies, do you eat them, and if so what kind and flavor?… What's the difference between a jam and a jelly? Anyways, LOVE jam [with cream cheese on toast]. Blueberry would probably be my favorite, followed by strawberry. And Crofter's is my weapon brand of choice.
K: is for Kashi, name your favorite Kashi product?… Err. I think we already covered this one with the cereal question… Next!
L: is for Lunch, what was yours today?… This: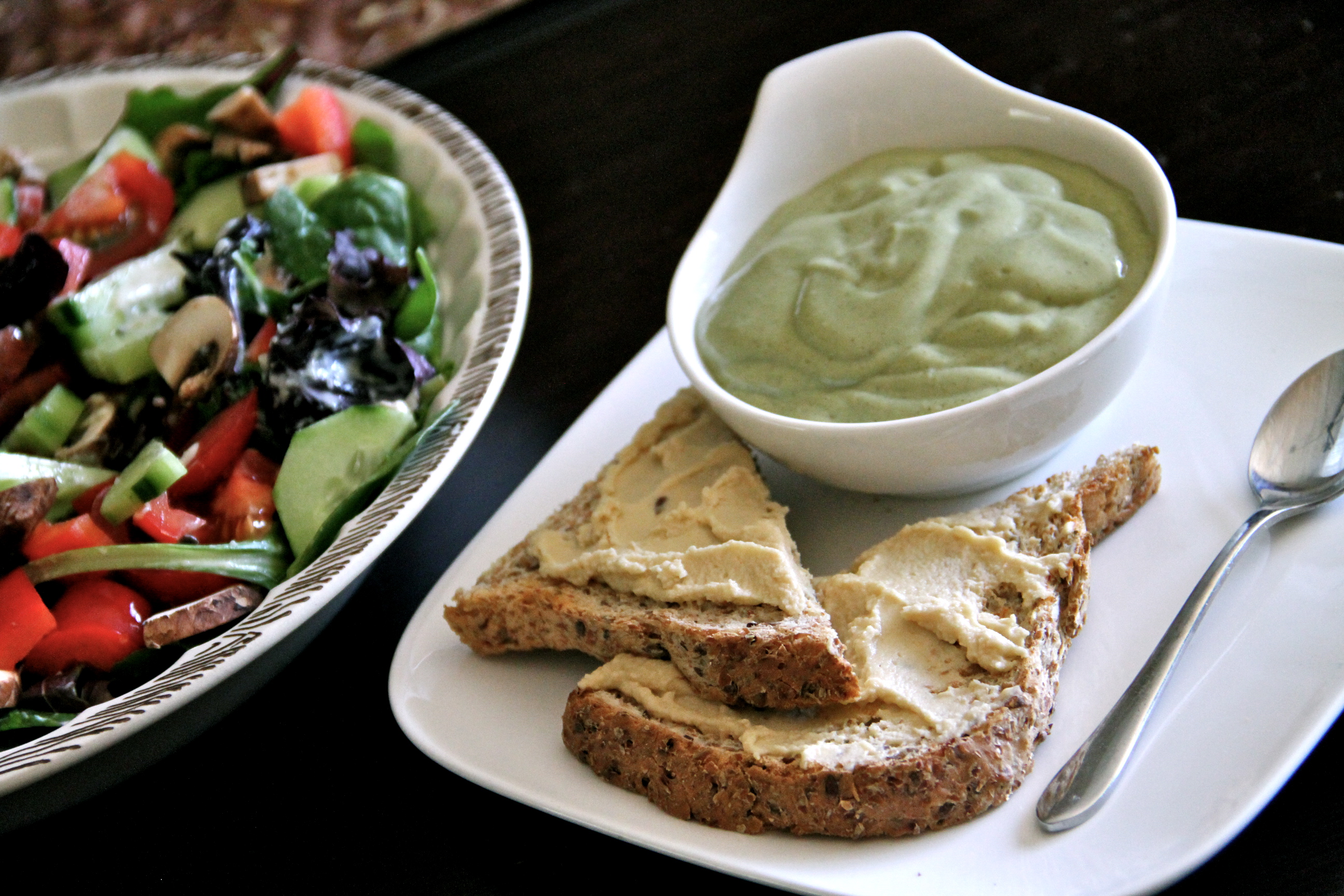 Salad, toast with hummus, bowl of… green goo? More on that in a future post 😉
And on that note, I think I'm going to end it here and save the other half for tomorrow. This post has somehow managed to get ridiculously long already (kudos for making it this far!), and I'll probably need something to do tomorrow if my foot doesn't heal up. Grrr.
. – . – . – .
Any advice/insight on my hopefully-not-too-serious injury? It almost feels like a cramped muscle because it starts feeling really tight/sore on occasion, but sometimes the pain moves around to the front [lower shin]. And would a cramped muscle account for the shooting pain? Just give it to me straight, Doc!
Pick a letter or two and give your own answer to the questions 😀