Happy Monday, friends! 😀
What do you say we start this week off on a sweet note?
Any objections?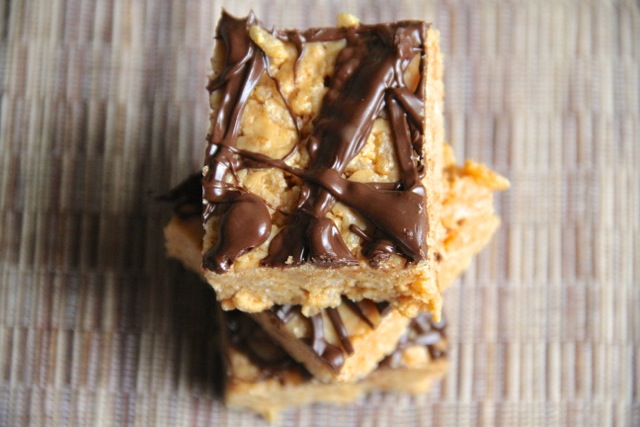 No? Excellent! So remember that box of crispy rice cereal I told you about in my last post? Well, you'll be happy to know that I put that sucker to good use this weekend and whipped up a batch of rice krispie treats.
These aren't your average RKTs though. First, there are no marshmallows (I know, I know). Instead, I used a combination of almond butter and honey to hold things together.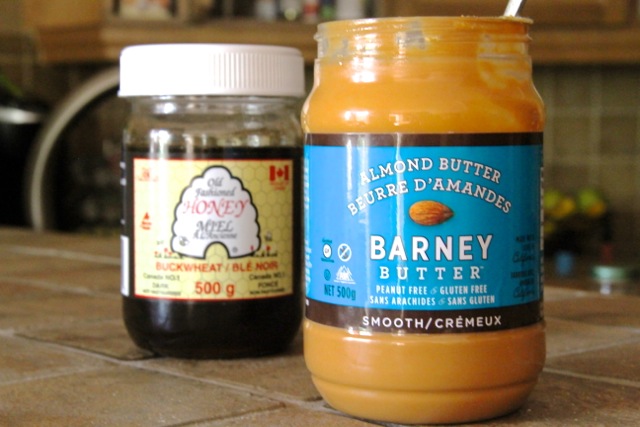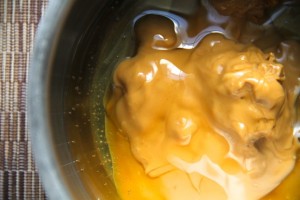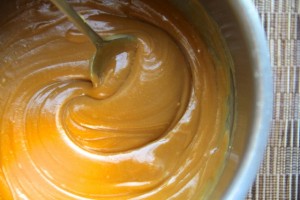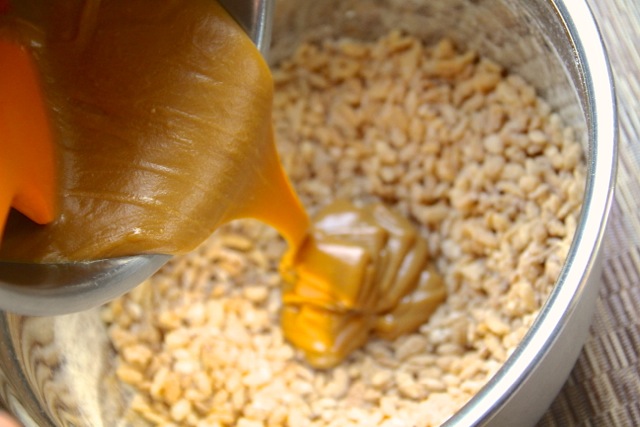 You guys know how obsessed I am with this combo right now, but I have to admit that even I was kind of skeptical when it came to using it in one of my most beloved treats – there's just no messing with the classics. Turns out I had nothing to worry about though… While these guys aren't exactly like the original, they're still pretty darn amazing – like ¾ of the batch is already gone amazing. You could use peanut butter instead of almond butter, but you guys know how I feel about the pesky peanuts…
Second, I decided to throw in some protein powder, both to improve the nutritional profile and because I really need to work my way through the big tub that's sitting in my pantry. It was a good decision. The powder adds a nice subtle vanilla flavor and… well… some protein. So what you're left with is a delicious balance of all three macros. In other words, it's basically the perfect snack – especially when you take things one step further and  drizzle some chocolate on top…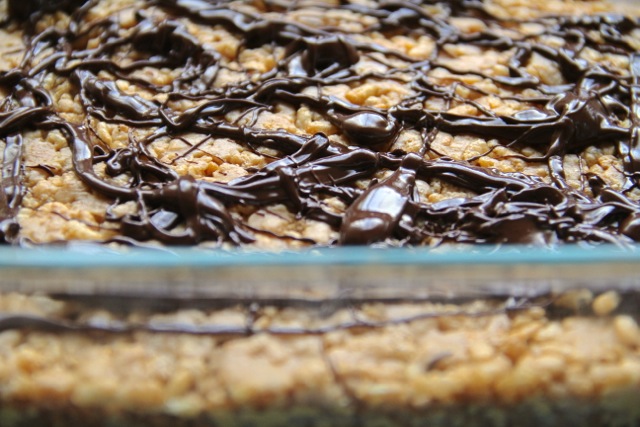 The fact that these take all of 10 minutes to throw together, require no messy baking, and give me a ridiculous amount of energy is jut icing on the cake – I've already deemed them staple-worthy material. Buuuut I'm pretty sure that you're tired of listening to me talk and just wanna see the recipe already. Here she be!
. rice krispie energy bites .
Ingredients
4 cups crispy rice cereal (I used Erewhon)
1/2 cup almond butter (or peanut butter)
1/4 cup honey
1/3 cup protein powder
Optional: chocolate for melting
Directions
Prepare a 9x9 baking pan by spraying it with cooking spray. Set aside.
In a medium-sized bowl, combine the cereal and protein powder. Set aside.
In a small pan over medium heat, add almond butter and honey, stirring until the almond butter is melted and fully combined with the honey.
Remove from heat and pour into the cereal mixture. Stir until everything is fully combined.
Pour into prepared baking dish. Using the spatula or your hands, spread the mixture evenly in the pan, pressing down firmly.
Optional: place chocolate into a microwave safe bowl and nuke on high in 20 second intervals, mixing between each. When chocolate is fully melted, drizzle over the top of the packed cereal mixture using a spoon.
Place pan into fridge and allow to cool for ~30 minutes before cutting into squares.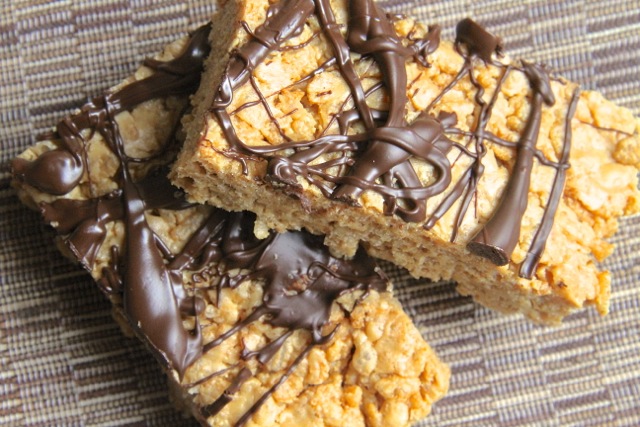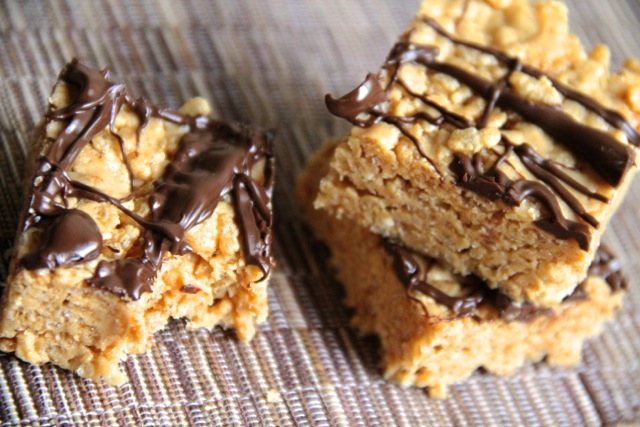 I am a woman in love, especially since the all-natural ingredients mean I don't have to feel bad about the fact that I basically can't stop eating these. Consider yourselves warned… And then completely disregard my warning and go make these now – I need someone to share my addiction with!
What's the last thing that came out of your kitchen?