Happy What I Ate Wednesday, friendly faces! A day where I share ALL my foods with you! Or at least with your eyeballs 🤓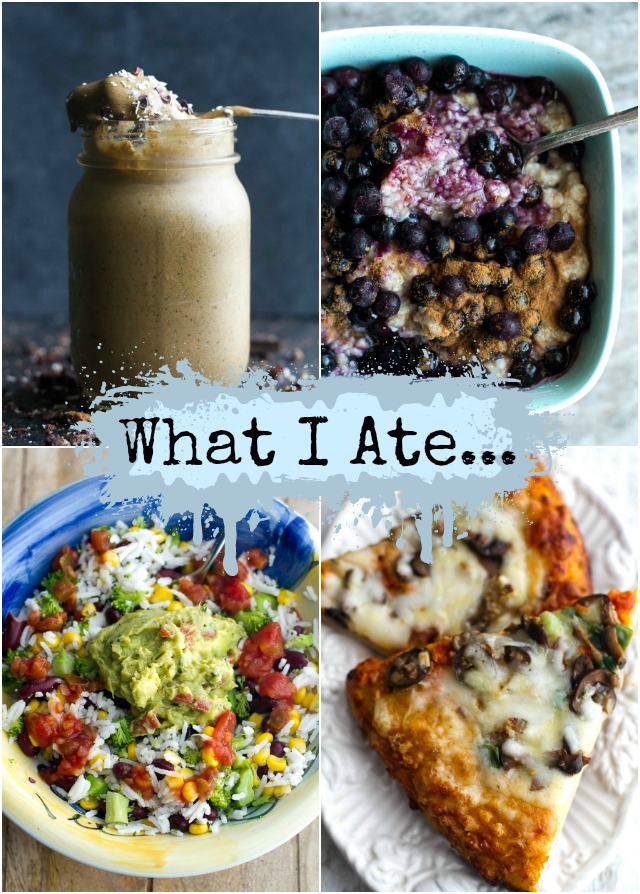 So it's been a hot minute since I did one of these posts… with "a hot minute" being somewhere in the vicinity of 6 months since my last one. ALSO! apologies in advance if I seem a little loopy in this one… or at least a little loopier than usual. We had a big thunderstorm on Monday night that didn't let me get to sleep until past midnight (I stopped checking the clock at 12:17), and I'm just a tad bit tired and caffeinated at present moment.
But the show must go on!
Now if only I could figure out where to start… I guess with a bit of an update on the current diet situation (read: diet = "foods eaten, as by a particular person"). If you recall – which you probably don't because even I had to go back and check – one of the last diet-related things I talked about was the fact that I was eating bigger meals instead of constantly snacking, aaaaand…. not much has changed. I'm still sticking to 3-4 bigger meals instead of 6-8 smaller ones, and I figured I'd update you guys on some of the benefits I've noticed since switching…
[Please keep in mind that this is what's been working for me based on personal experience. I'm not saying it's the right/only way to eat – you do you, boo!]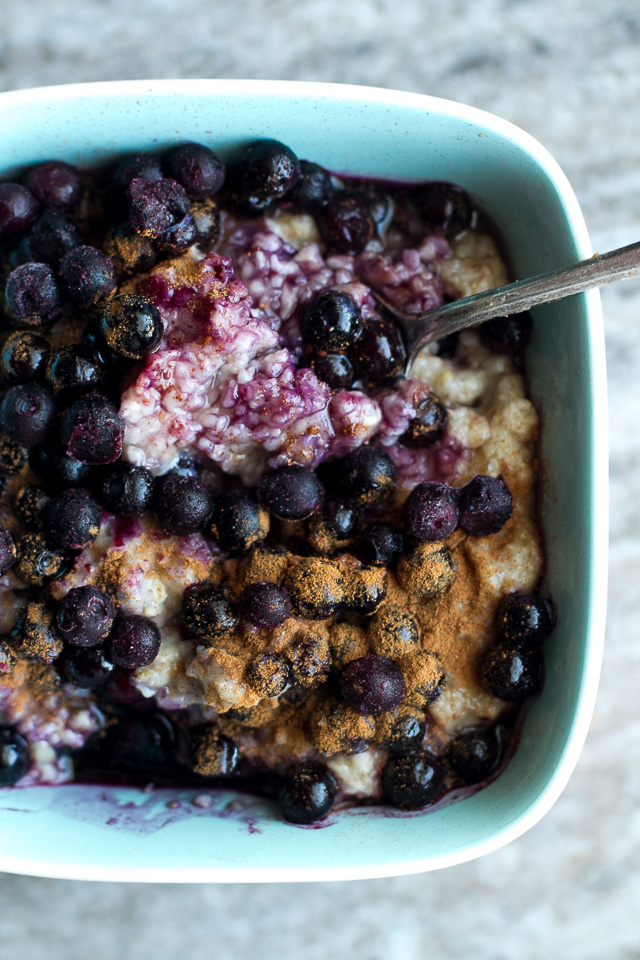 [Breakfast:] 1 cup of oats with a banana cooked in. 1/2 scoop protein powder, 2 spoonfuls of ground flax, a handful fistful of wild blueberries, and maple syrup added post-cook.
More Satisfaction
I like food. I really, really do. And I used to think that it'd be more enjoyable to eat more often, but that meant smaller meals, which wasn't all that enjoyable in retrospect… mostly because, no matter what I snacked on, I'd always be hungry again 2 hours later and it was a little annoying to be thinking about food that often.
Bigger meals leave me with a nice full belly and usually last me for a good 4 or 5 hours before I get hungry again… which is nice when I'm trying to get something done because it means I'm not constantly feeling distracted/unfocused.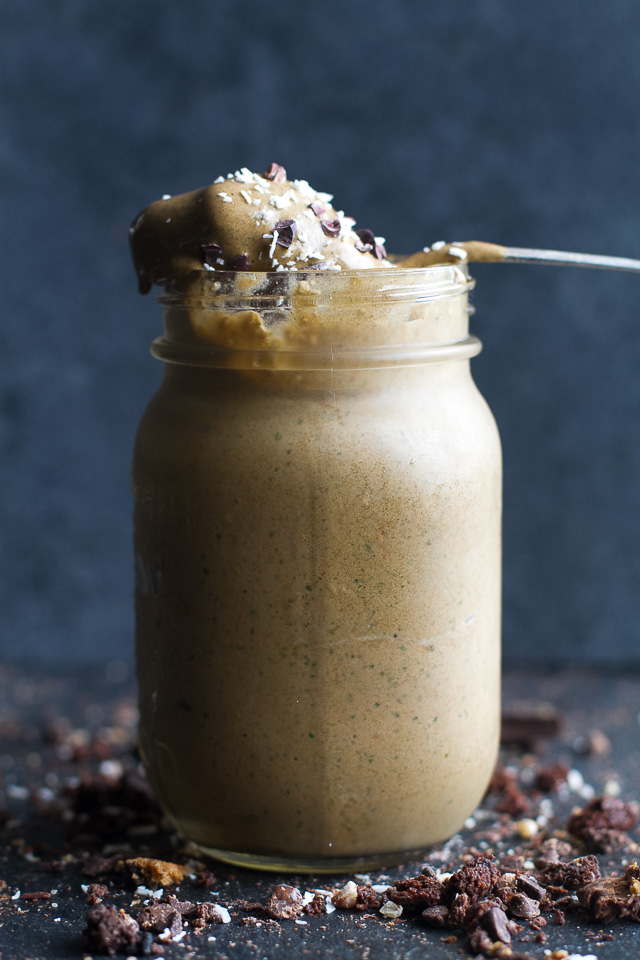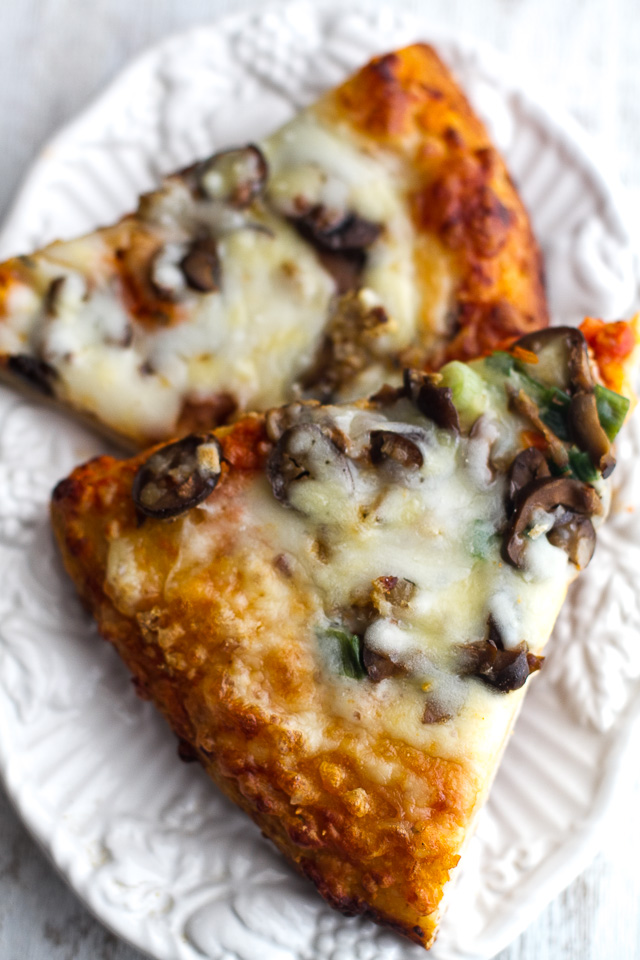 [Lunch:] swampy chocolate n'ice cream (2 frozen bananas, 2 Medjool dates, big fistful of spinach, 1/2 scoop protein powder, tsp of maca, 2 spoonfuls of cocoa, and almond milk) and a few slices of leftover Amy's pizza. Not quite as good of a combo as a milkshake and fries, buuuuuut it got the job done 😉
Better Digestion
After my stomach got used to the bigger portions, one of the main things I noticed was that I didn't feel bloated as often. I always thought that smaller meals meant faster digestion, but I guess that my stomach wasn't getting enough of a break between all that snacking to just relax and do whatever it is that stomachs do when they're not digesting food.
That and the longer breaks mean I'm not piling new food on top of food that isn't digested yet… that's what I'm guessing, anyways. Either way! I definitely notice it gets more temperamental on days where I get more snacky.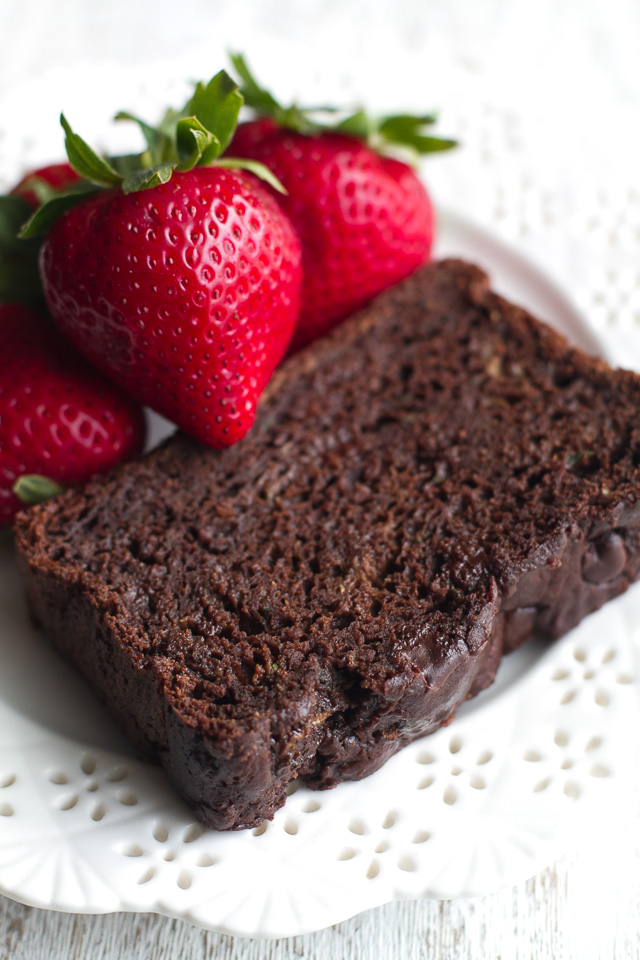 [Afternoon Snack:] a slice of chocolate zucchini banana bread and some strawberries.
Bigger Meals
So… uhm… I had to include this one in here because who doesn't love sitting down to a plate of food the size of their head and leaving the table with a stomach that's 110% satisfied? Definitely a big perk… especially since some of the "recommended 150-200 calorie snacks" I was eating back in the day would just make me hungrier.
Does that mean I never snack? Of course not. But now it's usually because I'm testing a recipe or craving a certain something rather than trying to hold myself over between meals.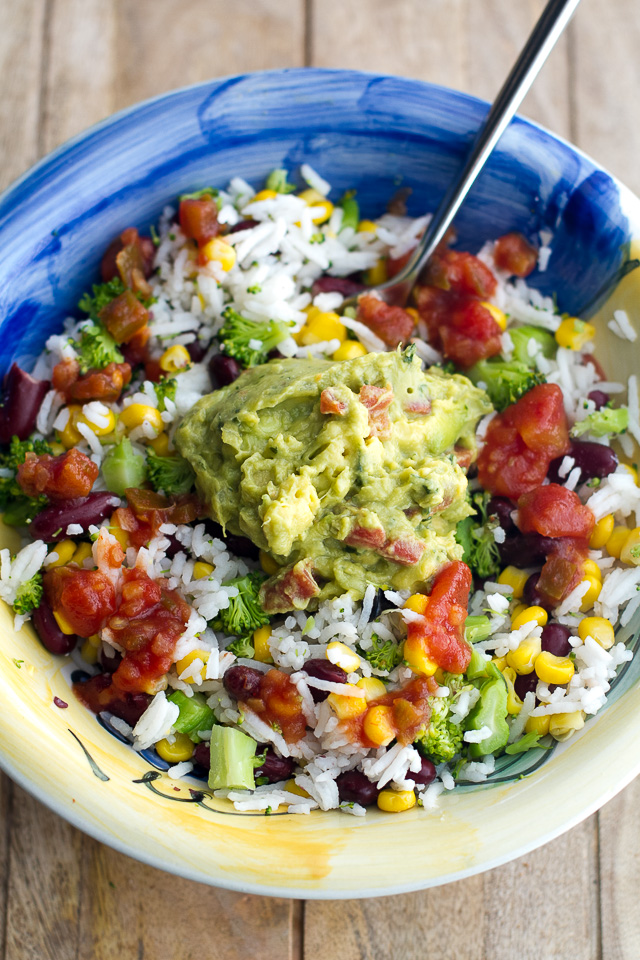 [Dinner]: burrito bowl the size of my head with white basmati rice sprinkled with lime juice, sweet corn, steamed broccoli, kidney beans, guacamole, and salsa.
So that's that!
I feel like there's probably something I'm forgetting, but those are the 3 main things I've noticed… and I'm reminded of the benefits whenever I have an off day and go back to old habits 😬
Anywho! I hope you guys enjoyed taking a look at what I've been eating lately! I'm planning on doing these every two weeks or so, just 'cause I gotta sneak those Currentlies and Monthly Faves in too.
See you tomorrow for Thinking Out Loud!

Let's chat!
Are you a snacker or do you prefer bigger meals?
What did you have for breakfast this morning?
More places to find me!
E-mail — [email protected]
Twitter — runwithspoons
Facebook — runningwithspoons
Pinterest — runwithspoons
Instagram — runwithspoons
Bloglovin — runningwithspoons
Snapchat — runningspoons