Happy #thinkingoutloud Thursday! No idea what I'm going on about? Click here!

1. Two weeks. It's been two.whole.weeks since I've had a chance to do any legitimate thinking out loud, and that's just not okay. I need this to be a weekly thing otherwise I look at the notes I jotted down and think "SOMETHING? What the heck did I want to say about SOMETHING?" 😯 I'm sure I'll have a EUREKA! moment and it'll come to me at the most inconvenient time — like when I'm in the shower or about to fall asleep at 12:23am — but for now let's chat about something I actually remember wanting to discuss, shall we? M'yes.
2. Actually, before we do that, I should probably share the winners of last week's Erin Condren giveaway…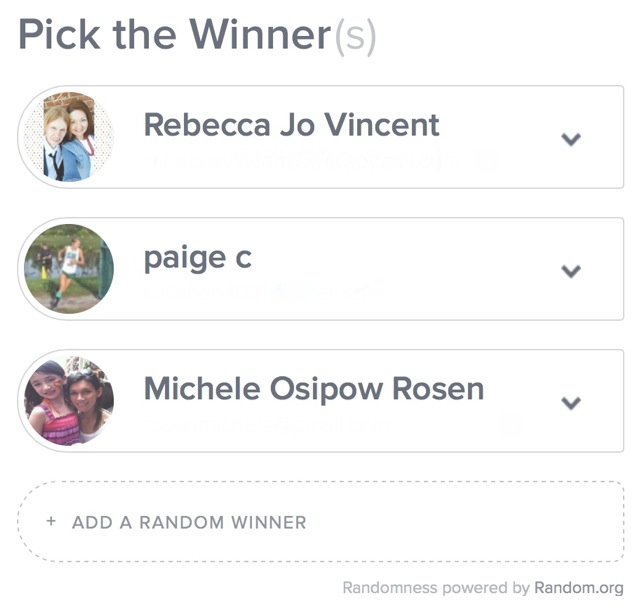 Big congrats to those who won (you'll be contacted today), and thanks so much to everyone who entered! I wish I could send out a Life Planner to everyone, buuuuut that's not exactly within the budget at this point. If you're still interested in getting a planner of your own, you can sign up using my referral link and get $10 off your first order. In the interest of full disclosure, I'll also get $10 credited to my account, so it's wins all around.
3. Speaking of wins, I struck gold earlier this week when a friend of mine dumped shared some apples from her garden with me.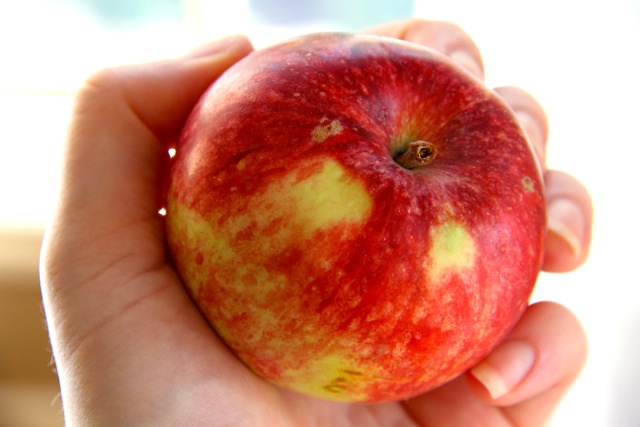 I love fresh orchard apples and mean to go apple picking every year, but I somehow always manage to miss apple season. For whatever reason, I think the season is way later than it actually is, and by the time I plan on taking a trip out to the orchards, there are no apples left to pick. Womp, womp. Expect to see an apple recipe or two coming your way very soon. And by very soon I mean this weekend.
4. I need an intervention. I'm not sure if you've ever seen the McCain Superfries commercial [from the 80's… omg I'm old] where the little boy squirts ketchup from the bottle onto each individual fry…
[youtube="https://www.youtube.com/watch?v=ajrPJOrq4S8&w=640&h=427″]
… but that's basically my life right now. I seriously can't get enough ketchup in me, and it's borderline embarrassing how quickly I go through a bottle. 1 Tbsp. serving size my a**.
5. And I don't care if they are considered a stereotypical diet food — I love rice cakes. Not so much on their own, maybe, but they make a perfect base for ALL the toppings. Nice and crispy, and light enough to ensure there's a proper "base to topping" ratio. It's a science, people…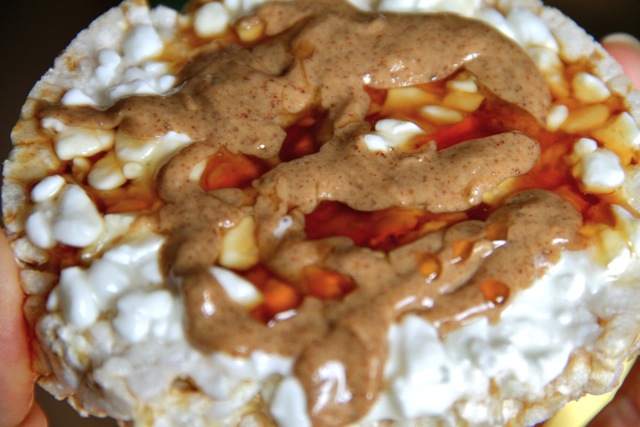 6. Oh, and while we're on the topic of "Amanda's random food obsessions," let's talk about dates and my current favourite thing to do with those… besides stuffing them into these salted caramel pretzel bars, obviously…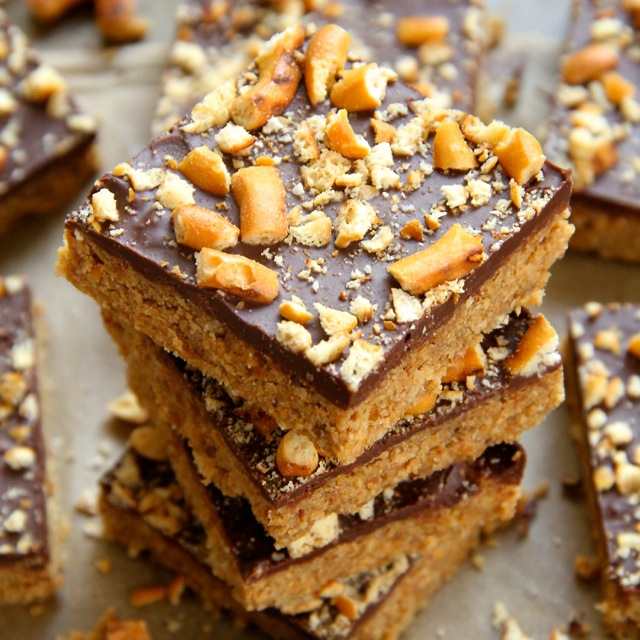 I've actually been putting my dates in the freezer lately and eating them frozen. It doesn't do much for the taste, but it gets rid of that soft and mushy texture that I'm not always the biggest fan of and makes them feel more like a chewy caramel or candy. Definitely recommended.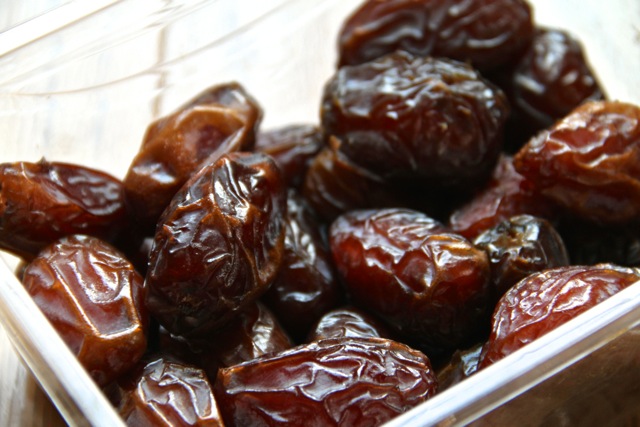 7. And can we please talk about how cold it's been getting lately? I don't know what the weather is like where you are, but I actually had to don a hoodie and whip up a few mugs of hot tea the other day. Please don't hate me for not hating it…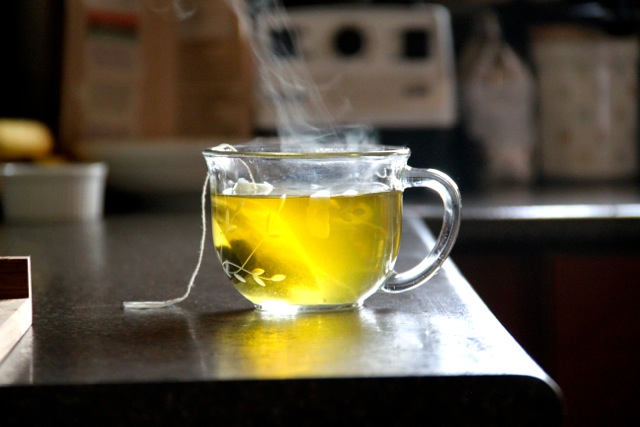 8. I need this shirt… #introvert4life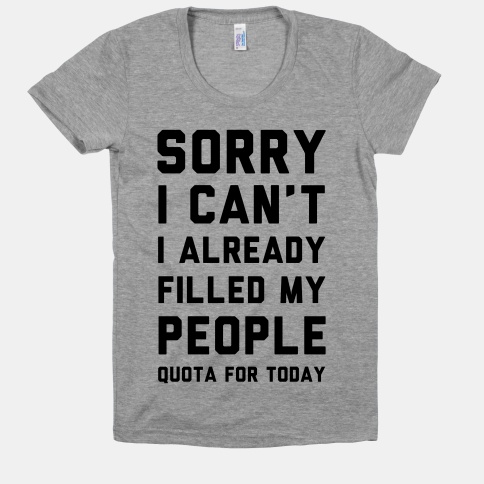 [source]
9. And don't worry, I haven't forgotten….





Beans, beans the flammable fruit? 😆 It's probably for the best considering the close quarters…
File this under "knowledge that will not come in handy, ever." Also, how deterring could caterpillar poop be? It's, like… tiny.
Apparently my mom didn't eat enough peanuts. Actually, I should ask her…
I legit had to cut myself off from doing this. It was always cancer 😯
Not gonna lie… I hope to one day see mile 419.99…
10. Have an awesome Thursday! Make it an awesome one 😀


No questions… just tell me whatever comes to your mind! 😀
More places to find me!
E-mail — [email protected]
Twitter — runwithspoons
Facebook — runningwithspoons
Pinterest — runwithspoons
Instagram — runwithspoons
Bloglovin — runningwithspoons