Happy #thinkingoutloud Thursday! No idea what I'm going on about? Click here!

1. You guys are a nosy bunch! But I love it because so am I 😆 Thanks for all your feedback on my What I Ate Wednesday posts! Survey saysssss — keep em, so they will most definitely be kept. And if you bribe me with cookies (or, let's face it, anything else sweet), I'll even do my best to start posting them every week again.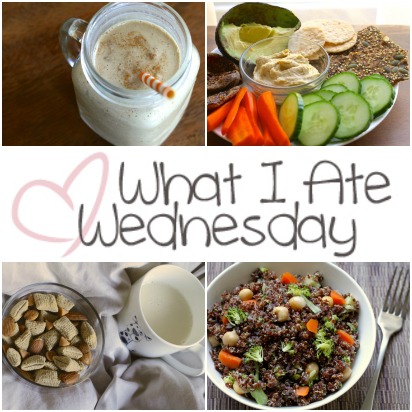 2. Speaking of food… has anyone else ever noticed that you can be perfectly satisfied and content in terms of hunger levels until you take a small bite of something and you're suddenly starving? This happened to me the other day. I got home a little after dinner and put off making a meal because I wasn't feeling all that hungry. That is… until I decided to grab a "quick little something" because it was getting late and I figured I should eat. One bite, two bites, three bites… omg I need food NOW. I ended up having to resort to eating a pimped out bowl of cereal for dinner because I couldn't imagine waiting for a proper meal to cook. Satisfied to starving in 2.2
3. Also, my apologies for taunting you with visions of salted caramel cookie dough smoothies. I'll share the recipe tomorrow — I promise!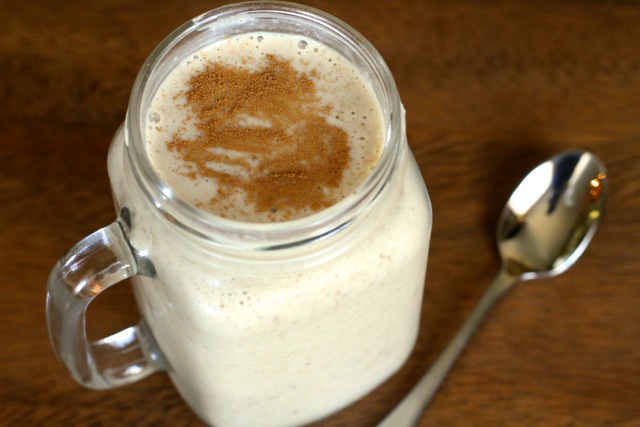 4. Oh, and just as a head's up… you might wanna consider freezing some almond milk in preparation.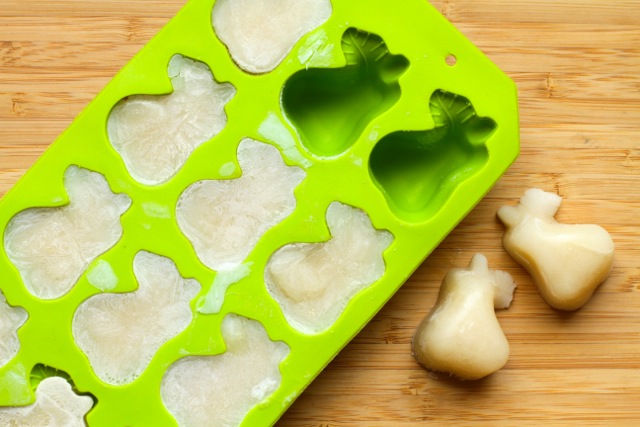 Actually, you might wanna consider freezing some almond milk even if you're not planning on making this particular smoothie. Not only do almond milk cubes taste way better than ice cubes in smoothies because they thicken them up without watering them down, but freezing almond milk is a great way to avoid it spoiling if you're trying to get through one of the big 2L cartons on your own!
5. Oh, oh! And while we're talking about that smoothie, can we just take a moment and laugh at the fact that iPhoto apparently sees faces in it?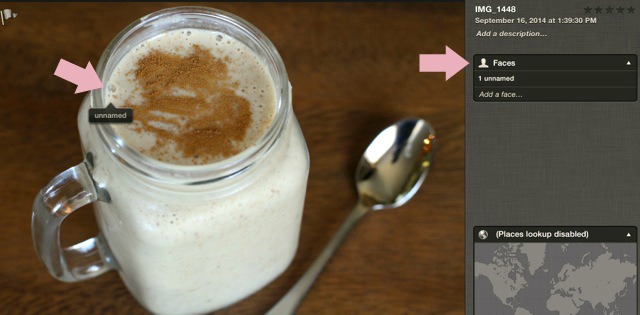 Call me unimaginative, but I just don't see it… Still, further proof that it really is out-of-this-world delicious 😉
6. Also delicious? Dried papaya spears…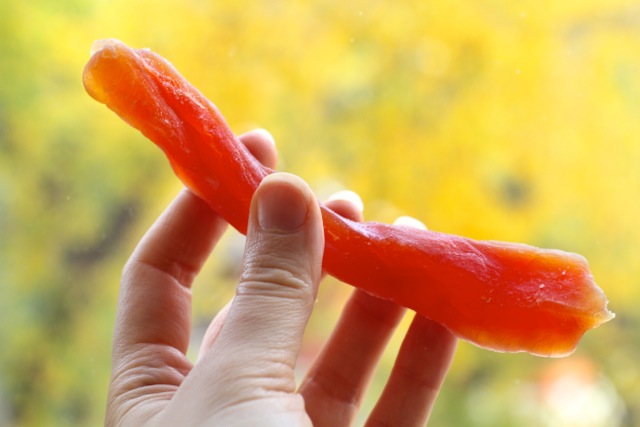 I know they're basically just glorified candy, but at least there's some real fruit under that layer of sugar… right? Right! There are chocolate people, and there are gummy candy people… and when it all comes down to it, I'm definitely a gummy candy person. Back in the day, I'd go through bags of Fuzzy Peaches and Sour Watermelons like it was my job.
7. And are you spying what I'm spying in the background of that photo? Yellow leaves!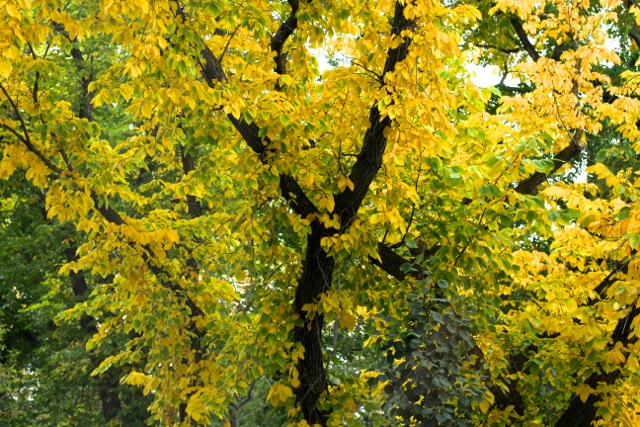 The scary thing is that they were still pretty much all green last week… and I remember this because I got all excited when I saw a small handful of yellow ones and I was going to share it on last week's ToL. At this rate, all the trees will be naked in about… oh… 2 weeks. This is why us Canadians celebrate Thanksgiving in October — it doesn't look like fall by the time November rolls around (read: it's basically winter).
8. Speaking of fall, a small update on the canned pumpkin shortage. I found some… sort of.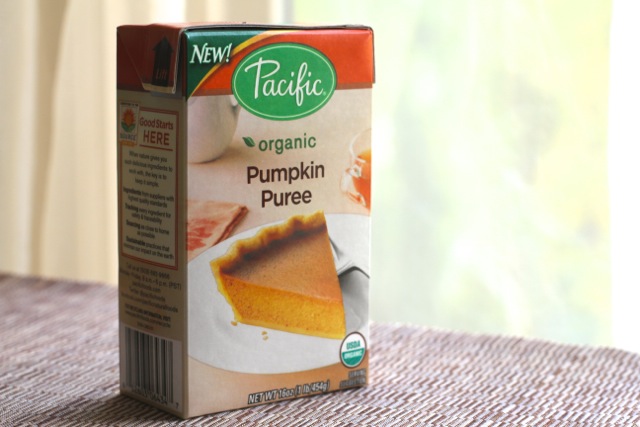 I'll admit that boxed pumpkin is a first for me, but I can't afford to be picky at this point. I'll keep you updated 😆
9. And to end things on a lighthearted note… have you guys seen this clip from Jimmy Kimmel where he went around asking people who follow a gluten-free diet if they knew what gluten was? It makes me want to laugh and cry at the same time because it just goes to show how quick people are to jump on diet bandwagons without even knowing the how or why. "Here in LA, [gluten] is comparable to Satanism." 😆
[youtube="https://www.youtube.com/watch?v=AdJFE1sp4Fw&w=560&h=315″]


No questions… just tell me whatever comes to your mind! 😀
More places to find me!
E-mail — [email protected]
Twitter — runwithspoons
Facebook — runningwithspoons
Pinterest — runwithspoons
Instagram — runwithspoons
Bloglovin — runningwithspoons