Happy #thinkingoutloud Thursday! No idea what I'm going on about? Click here!

1. It's baaaaaaaack! Remember how I said that my motivation for blogging was kind of all over the place for the past few months and I couldn't kick that weird writer's block/creative funk I was in? Well, I don't want to jinx myself, but I think things are finally back to normal. And HECK YES does it feel good to be back! Back in the kitchen, back in the blog world, back to looking forward to sitting down at the computer and creating recipes. Thank you guys for sticking with me through whatever the heck that spell was. Love you. Owe you.
2. And speaking of recipes, uhm… you guys rocked my socks off with all the love you showed my Healthy Chocolate Ice Cream Smoothie. I love that you loved it because I just want to throw avocados in all the smoothies, so I can definitely see more of them making an appearance in the future (that TEXTURE, though). One more pour shot because #obsessed…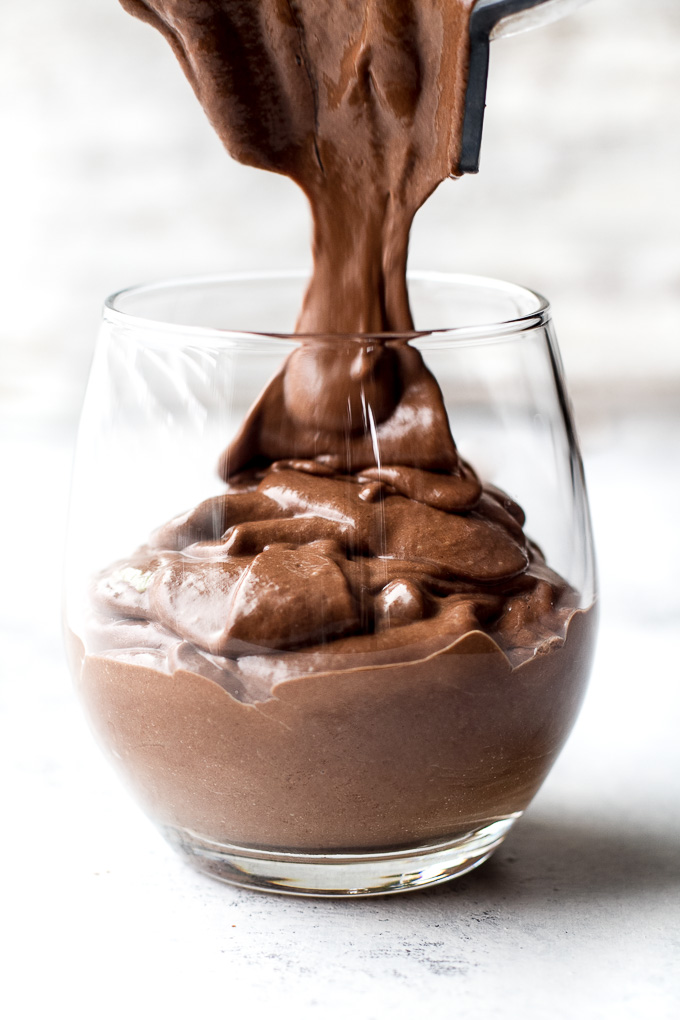 3. Also, remember how I mentioned my obsession with my new 100mm lens? I find myself picking up my camera more often to just take random shots of things up close. Like… hello chocolate chunks that look… semi metallic?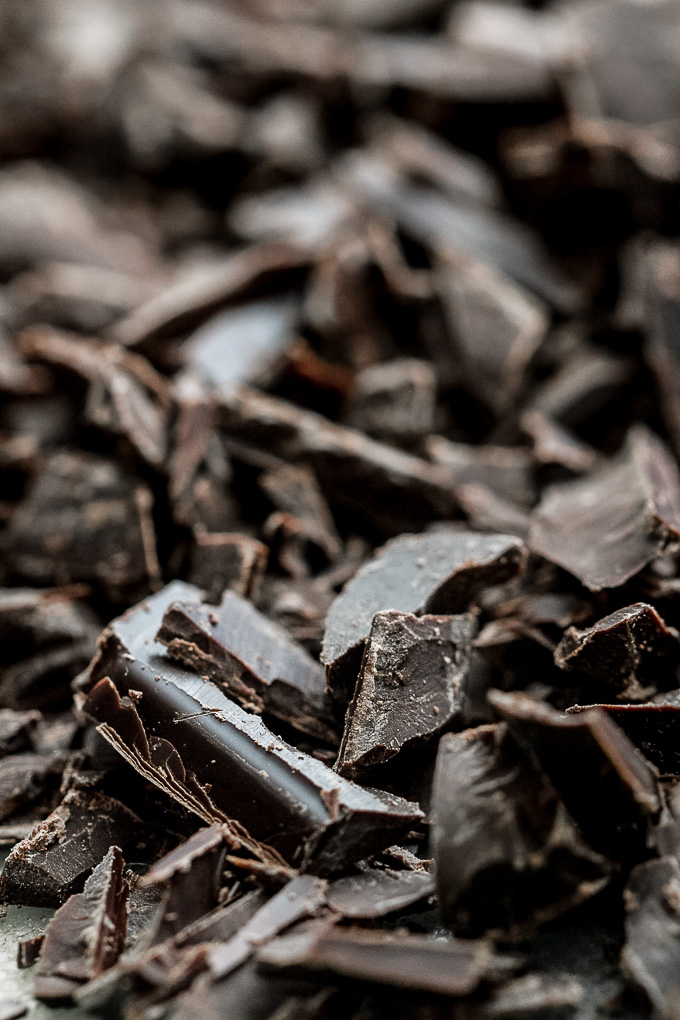 4. How do we feel about carrot cake? I've always been a chocolate cake kind of girl, but I've been working on some carrot cake inspired breakfast recipes since it seems like a good flavour for spring, and I've gotta say… I'm a big fan of the sweetness and spice. The main question now is… what do you guys want to see first (read: this weekend) – pancakes or a breakfast bake?
5. One thing I will say about carrot cake, though, is that it's the one time I'll take frosting over cake. Not because carrot cake is bad, but because the cream cheese frosting is just that good. Normally I'm all about a moist, rich, doughy, [chocolate] cake, but a sweetened cream cheese frosting makes me weak in the knees. Heck, I could probably skip the cake at that point and just eat frosting from a bowl with a spoon. What about you? Team #cake or team #frosting?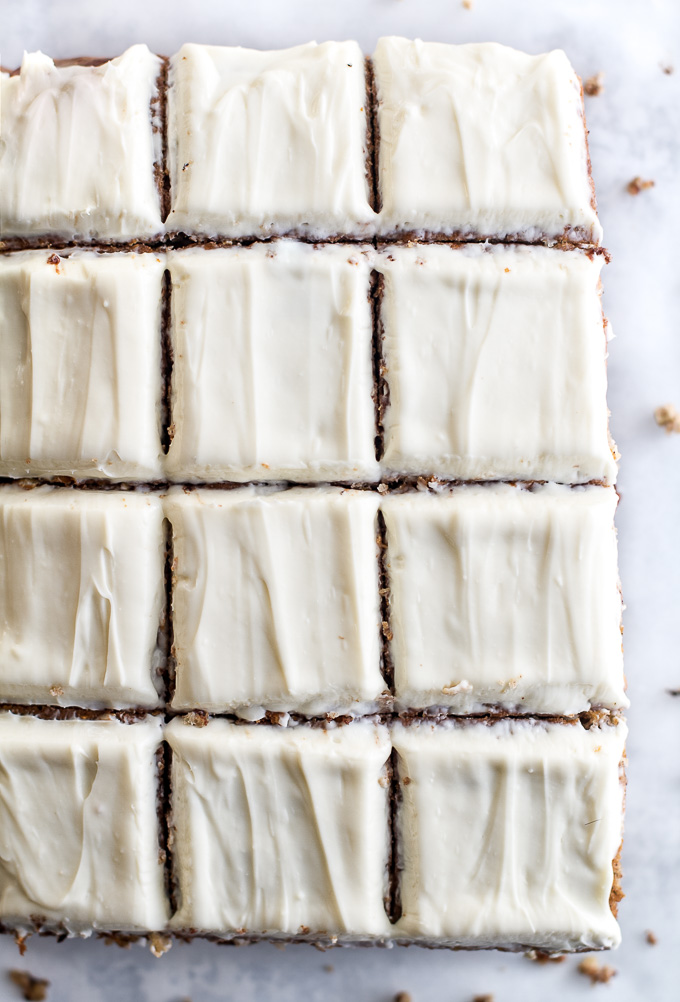 6. Random thought. My mouth is on fire right now. I've really been loving hearty soups for lunch (because, you know, it's the middle of winter here), and I decided to start adding a pinch of cayenne to them to spice things up a little bit. Only today's pinch turned into a bit of a punch, and now… everything burns. But – and this might just be a placebo effect or me being crazy – I feel like it's doing good things for my digestion. That's legit a thing, though, isn't it? Cayenne pepper and digestion? Doesn't it stimulate the digestive tract or something? I need to Google magic this.
7. Why are frozen mangos so amazing? Not only do they have this soft and creamy sorbet-ish texture, but they also calm the inferno that has become my mouth. The only problem is that I end up freezing afterwards, seeing as it's all of -2C (28F) right now and I'm sitting here eating frozen food like it's the middle of summer. At this rate, I figure we'll start seeing warmer days by the end of July…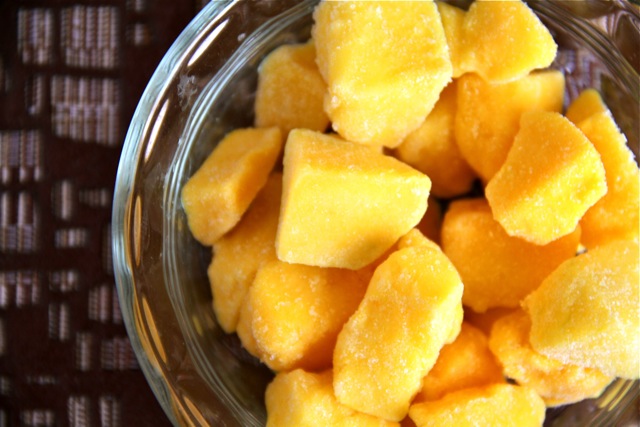 8. Alright friendly faces, that's it for me today. Thanks for hanging with me for a bit, and I'll see you in a couple of days with more food 🙂


Let's chat!
No questions! Just tell me whatever randomness comes to mind!
More places to find me!
E-mail — [email protected]
Twitter — runwithspoons
Facebook — runningwithspoons
Pinterest — runwithspoons
Instagram — runwithspoons
Bloglovin — runningwithspoons
Snapchat — runningspoons