Happy #thinkingoutloud Thursday! No idea what I'm going on about? Click here!

1. Before we begin, can we please take a moment to appreciate this gem…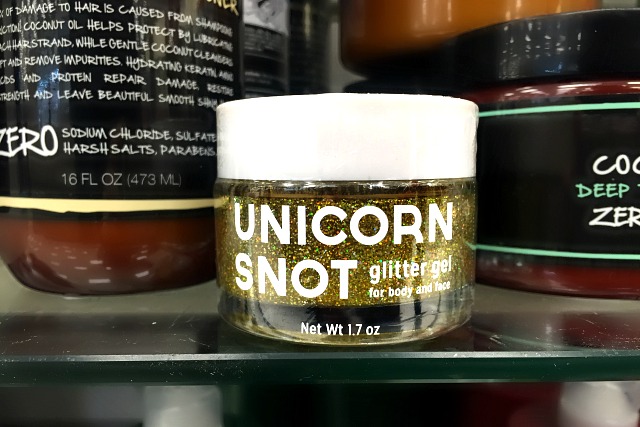 I'm well past the age where body glitter was a pretty regular occurrence (90's throwback, anyone!?), but I was tempted to pick this up anyway just so I could say I have a jar of unicorn snot on my shelf. Brilliant.
2. Not so brilliant? Brush fires. Mother's Day was extra memorable this year thanks to some woods near my parents' place randomly catching fire and bringing about 10 firetrucks to their otherwise peaceful neighbourhood. Here's how things went down –> We were driving back from Costco (Mom wanted to go look at flowers for the backyard), when we saw a huuuuuuuuuuuuge cloud of smoke in the sky. Huge. The closer we got to home, the more we realized that… uhm… that huge cloud of smoke in the sky was coming from the general vicinity of home. First thought –> omg is our house on fire?!? OMG THE DOG!!! Luckily our house was not on fire, but the same couldn't be said of the woods that were about 2 mins away…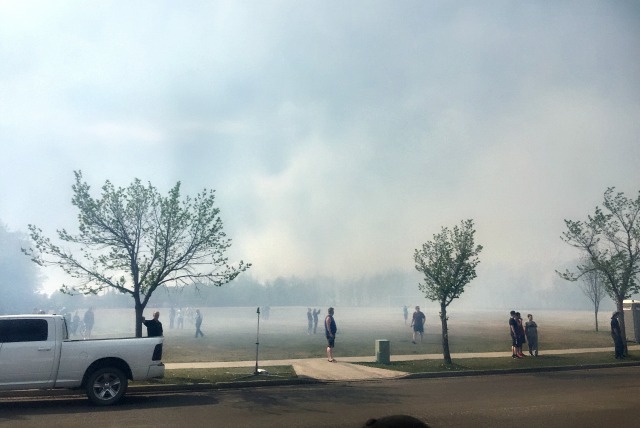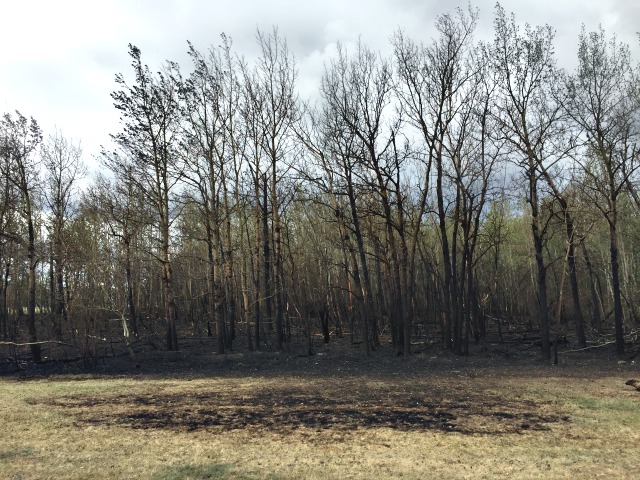 They eventually managed to get it under control, but not before the crazy winds spread the sparks to some of the nearby houses. Luckily those never turned into full-blown fires, but they were spraying down most of the roofs just to be safe…

The whole thing was pretty unsettling… especially with everything that's been happening with the raging wildfire up in Fort McMurray. I've actually got some friends currently staying with me after they were forced to evacuate their home along with 88,000 other people.
3. … which isn't all bad because it means I've got some on-site guinea pigs taste testers who can help me get through some of the treats in my freezer 😉 They loved these flourless banana blondies, by the way…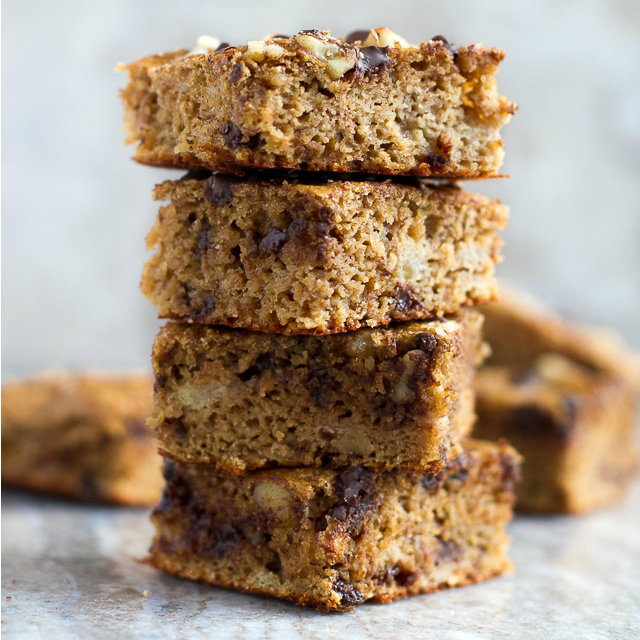 4. One thing I didn't love were the sweet potato fries I whipped up the other day. Remember how I said the universe was sending me signs to start eating SPs again? I decided to do it in fry form, and NOPE! Just nope. If anyone has any tips & tricks on how to make sweet potato fries that aren't soggy, I'd love to hear them.
5. I'd also love to tell you that my love affair with banana "ice cream" is still going strong. It's still going on my oats every morning, and I'm usually whipping up another serving in the afternoon so that I can enjoy it on its own bury it under a tonne of toppings (i.e. cacao nibs, shredded coconut, cereal, nut butter, etc.). Crazy how something so simple can be so good.
6. Also crazy is how I'm not 100% loving coffee anymore. I mean, I'm back on the bean again after going 2 weeks without, but I'm just kind of "eh" about it and mostly drinking it out of a lack of anything else to drink… which roughly translates to –> I'm back to working from Bux again and I don't know what else to order while I sit there. I'm not crazy about their teas and I can't really be drinking frappuccinos everyday, sooooooo yeah. I might actually give iced coffee a try. Maybe that'll help…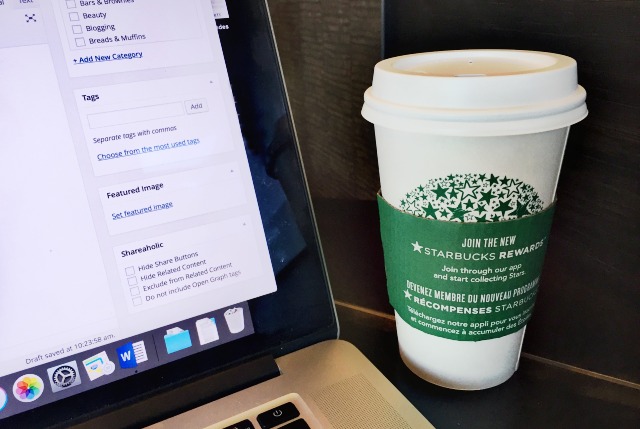 7. … especially since I've been riding my bike to Bux and the last thing my body probably wants at that point is a hot drink 😂
8. On that note, I don't think I told you guys yet, but I've been making more of an effort to use my bike to get around instead of my car… at least when the weather is nice and I don't need to be on the other side of the city. It's been fun! Partially because it's nice not to have to deal with traffic and bad drivers, and partially because it's something new and different. The only time it gets a little tricky is when I need to bring back groceries 😂
9. Speaking of groceries, I found peanut-free almond butter at Costco! 🙌🏻 AND it's actually reasonably priced compared to what I normally pay. Now to see how it compares on the taste scale…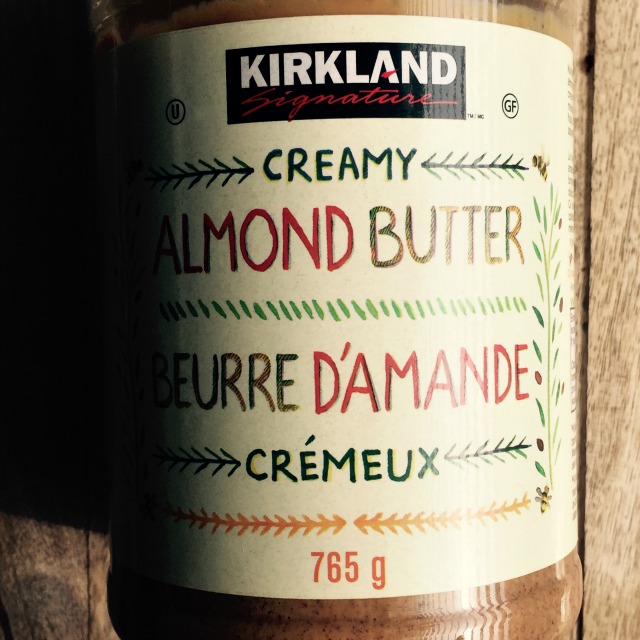 10. And that's a wrap! I hope you guys have an amazing Thursday, and I'll see you soon with some tasty eats 😋


Let's chat!
No questions! Just tell me whatever randomness comes to mind!
More places to find me!
E-mail — [email protected]
Twitter — runwithspoons
Facebook — runningwithspoons
Pinterest — runwithspoons
Instagram — runwithspoons
Bloglovin — runningwithspoons
Snapchat — runningspoons