An easy homemade teriyaki sauce that's full of flavour and made without any nasty ingredients! Easily made gluten-free and vegan, it's so good that you'll never go back to store-bought.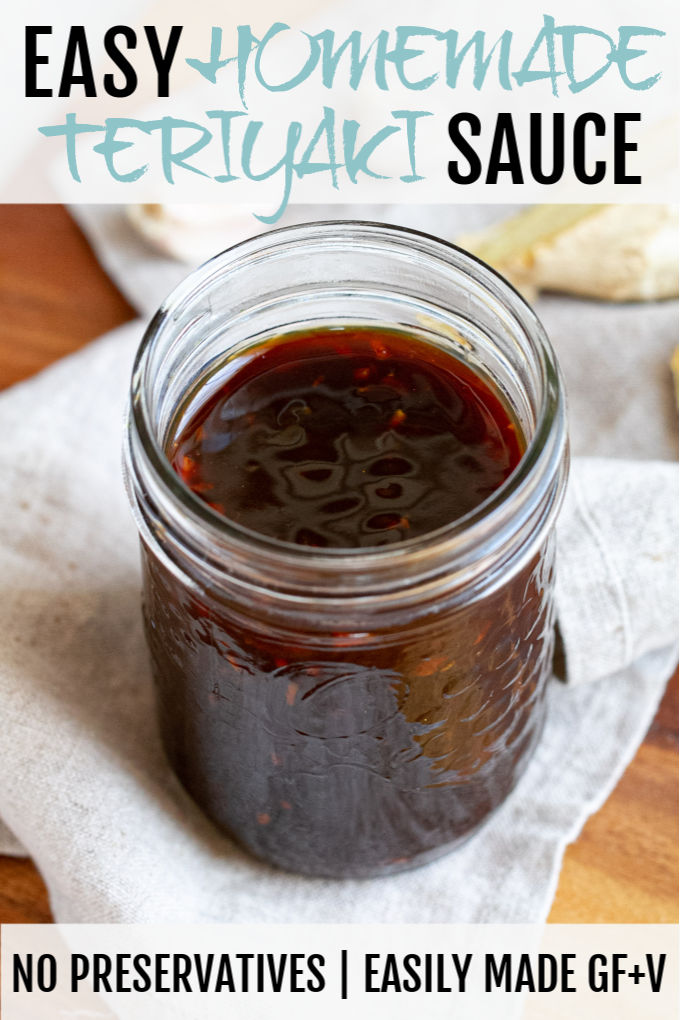 I've got a quickie for you guys today!
Well, a quick recipe. And an easy one. And one I feel like should be a staple in everyone's recipe books… at least if you like stir fries. Which I do.
Actually, stir fries were one of the only ways my mom could get me to eat vegetables as a child… and even then I'd do my best to pick out as many veggies as I could without it being too obvious. Except the carrots. Carrots were okay in my books.
Looking back at it, though, I'm pretty sure the only reason I tolerated veggies in stir fries were because they were covered in sauce. Homemade teriyaki sauce…