Hey guys! Hope you're enjoying your Saturday! 😀
I have somewhat of a love-hate relationship when it comes to weekends. I love them because they give me a chance to catch up on some rest (much needed after the previous night's sleeplessness) and finally get caught up on all of the things that I've been putting off for the whole week; but I also hate them because if I don't have a reason to get my butt out the door bright and early, chances are that I'll spend the majority of the day puttering around the house in my PJ's, which is exactly what ended up happening today.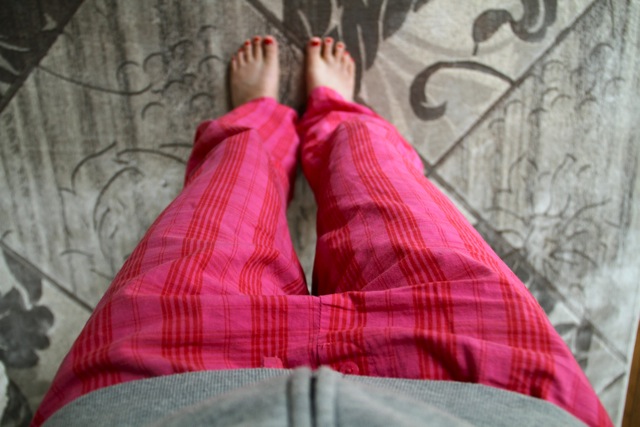 I woke up this morning with a loose plan to get a few things done, but I somehow ended up sitting down to breakfast…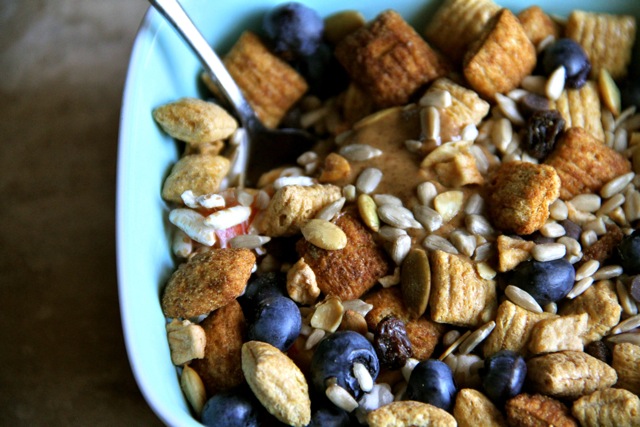 Good thing I don't have to worry about my breakfast going cold. Today we have: plain Greek yogurt and a banana buried under Kashi Honey Sunshine, Puffins, Enjoy Life trail mix, blueberries, and roasted almond butter.
… and not getting up again for about two hours. Honestly, I have no idea where the time went, since I didn't really seem to get anything substantial accomplished, but there you go. A little bit of blogging here, a little bit of gaming there, and before I knew it, my motivation to be productive was pretty much gone. Dang.
Don't get me wrong – I love leisurely mornings – but when it's 3 PM and I'm still in my PJ's? Yeaaaaahhhh, I start feeling like a bum. That's not to say I didn't get anything done though! I did manage to find the motivation to bake…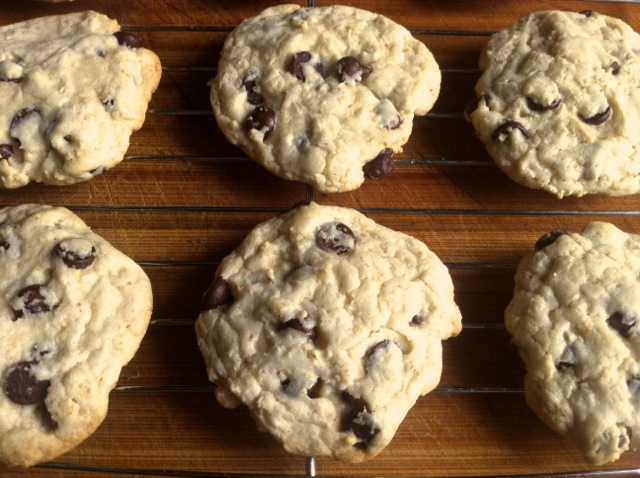 But really, who wouldn't? We're talking cookies here, and I would do crazy things for cookies (please don't ask me to do crazy things for cookies). A friend of mine is celebrating her birthday tonight, and I figured that I'd be nice and bring over some cookies for everyone to enjoy…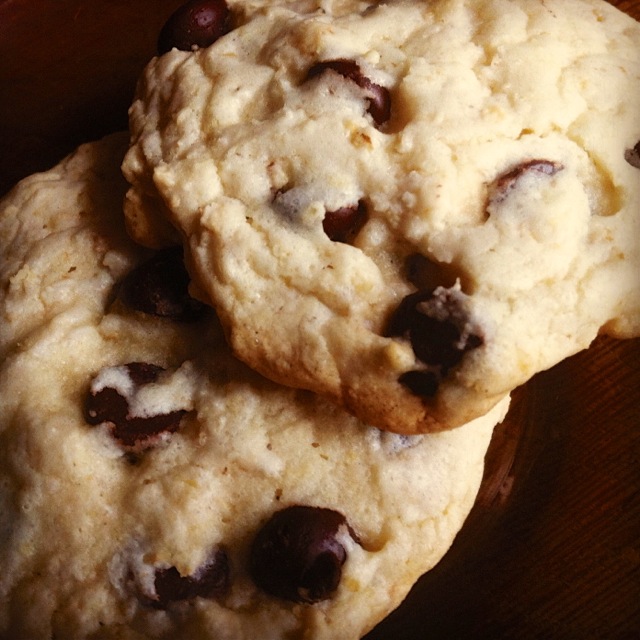 Okay, you caught me; I really just wanted to make sure there'd be something there that I could enjoy because pesky allergies usually get in the way of me enjoying dessert when I'm out; and watching others having all the fun is… well… no fun at all. And before you go thinking that I'm a horrible, selfish person, I'll have you know that I really do love making things for people and seeing them enjoy it… I just like to be able to enjoy it too 😉 Picking out a recipe, however, was something that I did not enjoy. I decided early on that I wanted to use one of my favorite cookie books…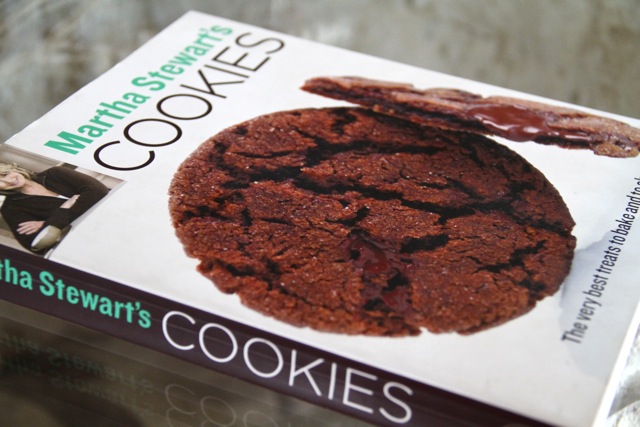 … but I ran into trouble pretty much as soon as I opened it up…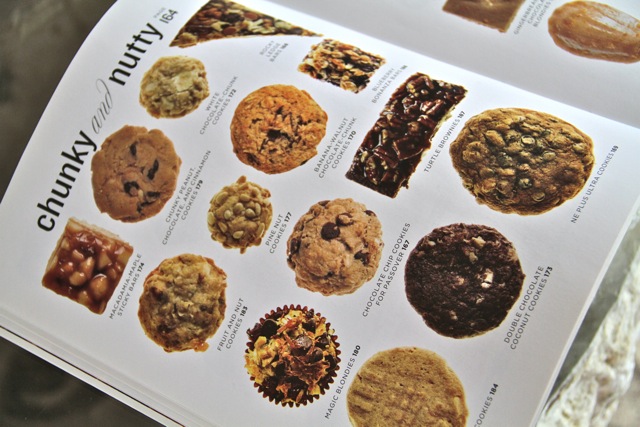 I mean, how the heck do you choose between Banana-Walnut Chocolate Chunk Cookies and Magic Blondies? It was rough, I tell ya. In the end, I figured that you can never go wrong with a classic chocolate chip oatmeal cookie, so that's the route I went with. Definitely a good choice….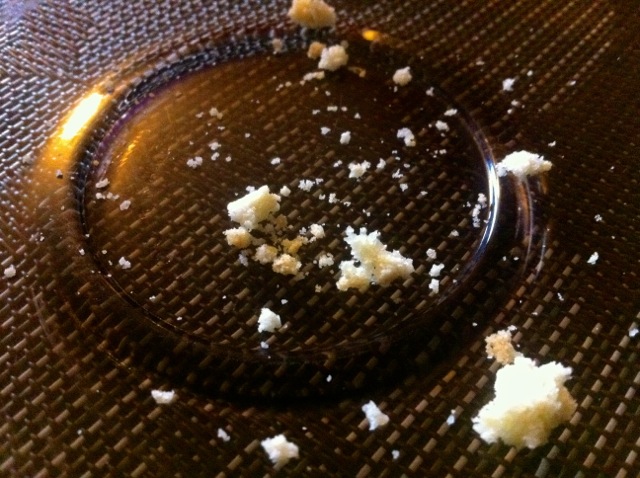 Whaaaat? I had to make sure they were safe for human consumption! And now if you'll excuse me, I'm off to eat more cookies wish my friend a happy birthday 😀 See you guys tomorrow!
. – . – . – .
Do you have a harder time being productive if you don't get an early start?
Do you bring your own dish/dessert to parties?
What's your favorite kind of cookie?