A fluffy yet hearty muffin bursting with blueberry and banana flavor in every bite. These muffins are sweet enough to satisfy that afternoon sugar craving, yet healthy enough to eat for breakfast.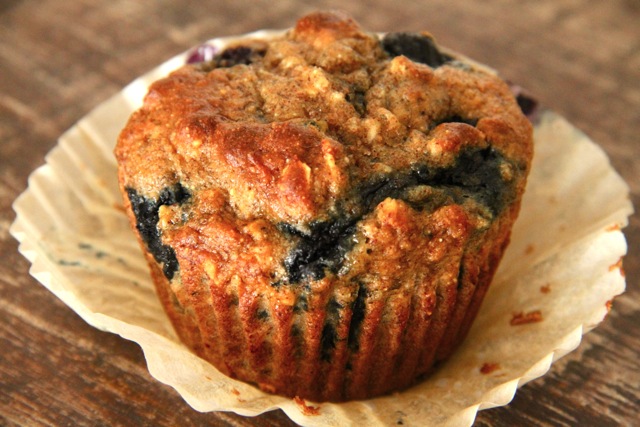 Ingredients (makes 12 muffins)
1 cup whole wheat flour
½ cup quick oats
1 tsp. baking powder
1 tsp. baking soda
1 tsp. cinnamon
¼ tsp. nutmeg
½ tsp. salt
1 egg
½ cup xylitol (or other granulated sugar)
1 cup mashed banana (~2 large/3 small)
½ cup plain Greek yogurt
1 tsp. vanilla extract
1 cup fresh or frozen blueberries
Instructions
Preheat oven to 400ºF and lightly oil a muffin tray, or line it with 12 paper/silicone liners.
In a large bowl, combine flour, oats, baking powder, baking soda, cinnamon, nutmeg, and salt.
In a medium sized bowl, whisk together the egg and sugar until fully combined. Add the mashed banana, yogurt, and vanilla. Mix well.
Combine wet and dry ingredients, stirring gently. Do not overmix. Fold in blueberries.
Use a spoon to divide batter evenly among the 12 muffin cups. It may seem thick and will not pour, but this is how it's supposed to be. Bake muffins for 20 minutes. When finished, remove them from the muffin tray and allow to cool on a wire rack.
You can visit this post for more detailed instructions.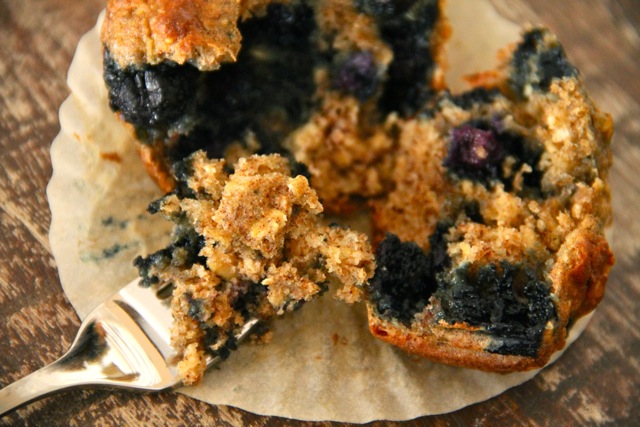 Happy Eating!