When I like something, I really like something.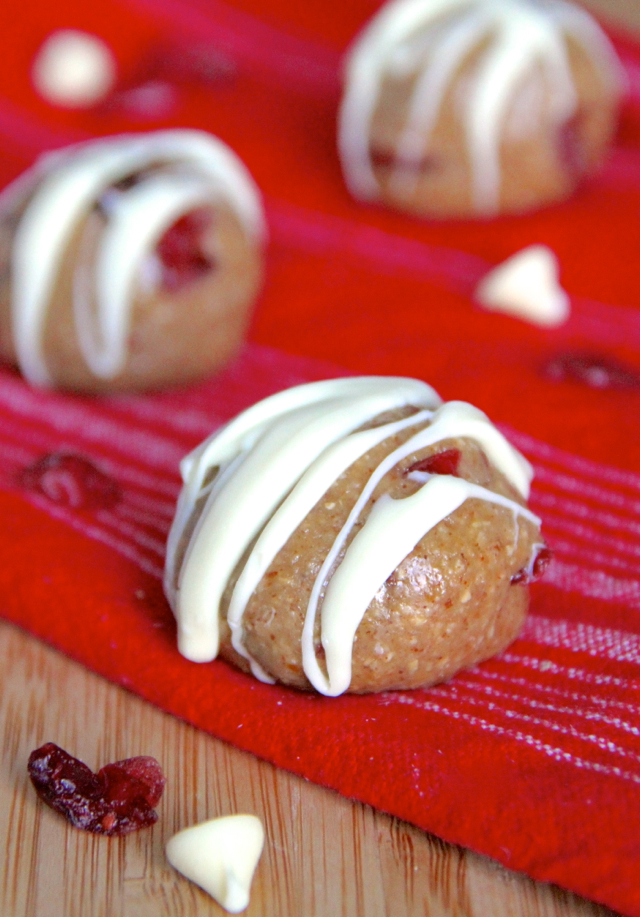 I'll play a song on repeat until I can't stand to listen to it anymore; I'll wear an outfit until people probably start wondering if I own any other clothes; and I'll eat a particular food until… well… until I polish off an entire bottle of molasses 😯
It should probably come as no surprise, then, that I'm sharing yet another white chocolate and cranberry recipe with you guys today. I fell for the combo pretty hard after featuring it in my white chocolate cranberry oatmeal cookies, but I needed a new vehicle to fuel my addiction after eating cookies all week just to get my fix. Enter no-bake energy bites…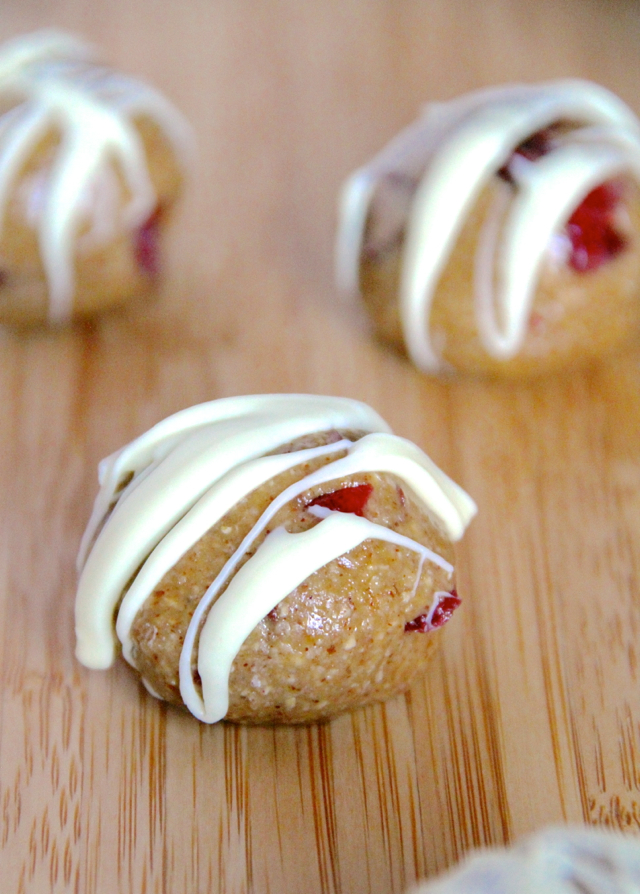 As much as I love all the sweets and treats that come out during this time of the year, I have to admit that I'm getting a little sugared out — the other day I actually found myself craving baked chicken, roasted broccoli, and a pickle… which is a pretty good indication of how much sugar I've been eating lately.
Don't get me wrong — I couldn't imagine Christmas without all the gingerbread, snickerdoodles, and sugar cookies — but there comes a point where you start craving a little distance from the butter, and the sugar, and the flour… just for a little while.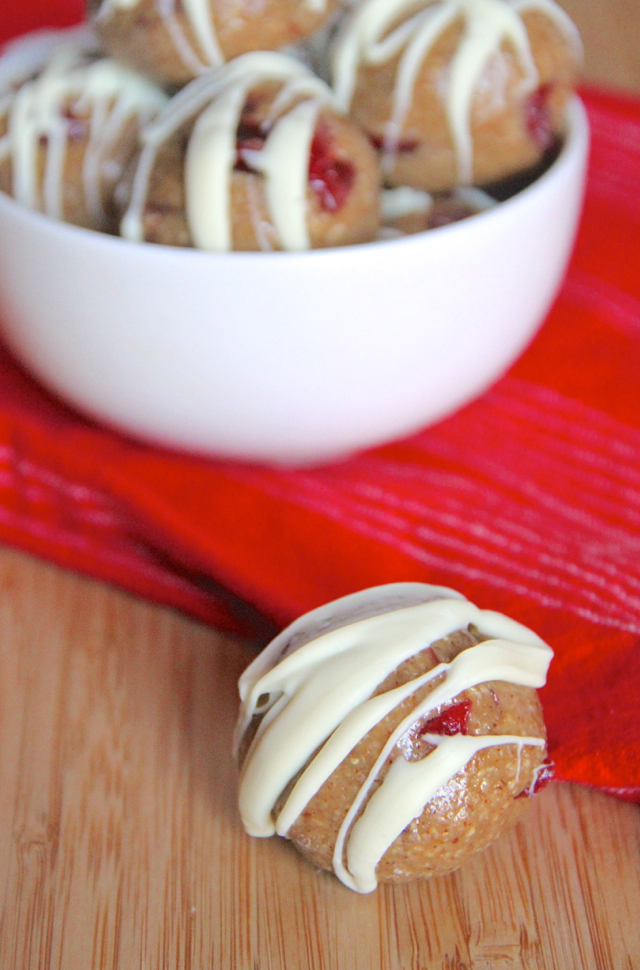 These cookie bites have given me that distance. They satisfy my sweet tooth without overwhelming it, and they're made with what I consider to be one of the best foodie trifectas there is — almonds, honey, and oats. As an added bonus, they don't require any time in the oven — just a quick whir through the blender followed by a brief stint in the fridge. No fuss, no muss, and every bit as delicious as their traditional counterparts. While I wouldn't go as far as to say they can replace real cookies, they're a wonderful alternative for those times where you could just use a little break.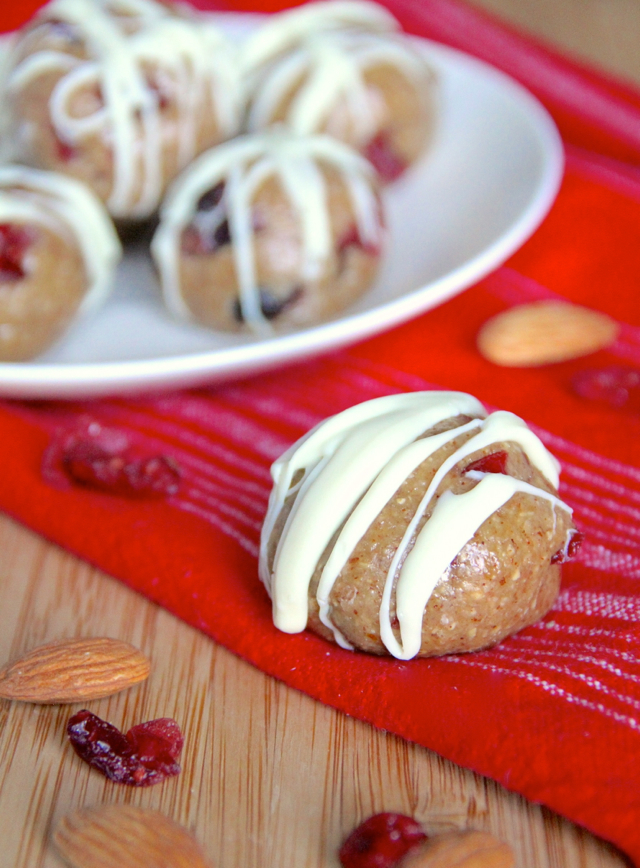 [yumprint-recipe id='7′]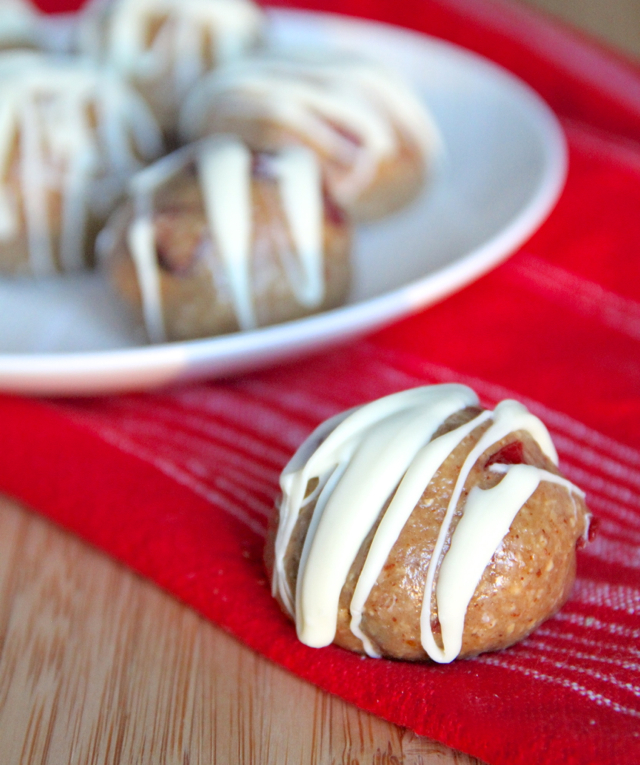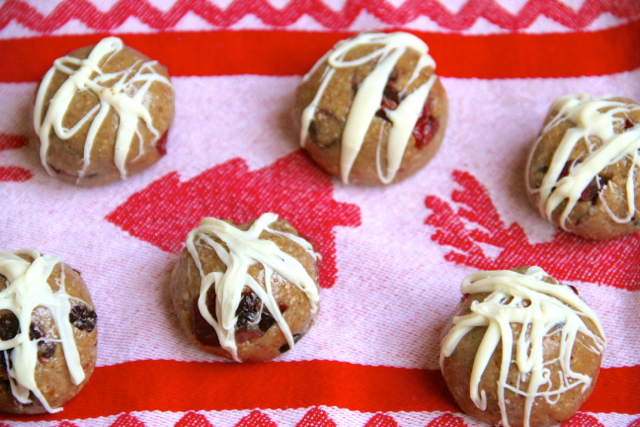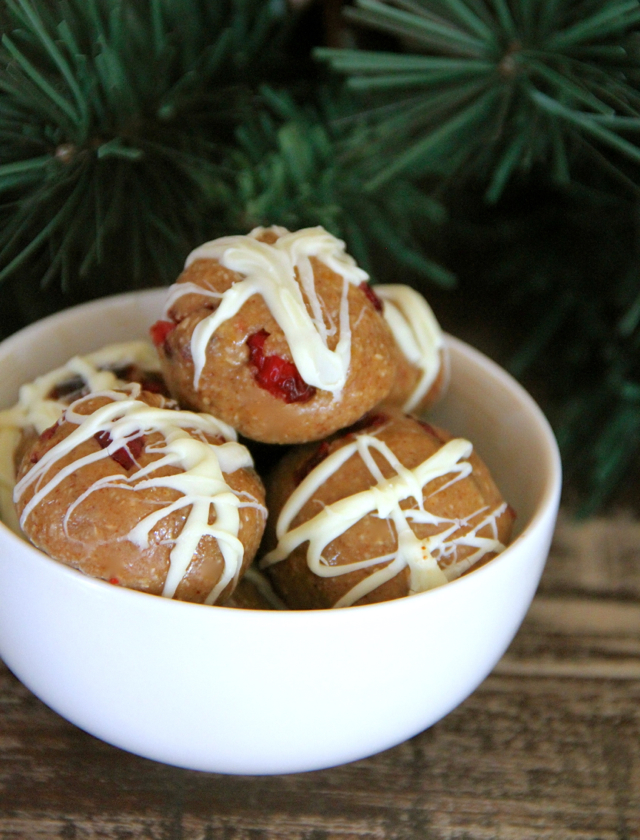 I hope you guys are keeping sane during all the last-minute holiday prep craziness! I'll be taking the next couple of days off from blogging so that I can focus on getting ready for Christmas, but I'll be back on Thursday to share some random holiday thoughts for Thinking Out Loud. See you then!