Chocolate lovers rejoice! Take overnight oats to a whole new level of deliciousness with this thick and creamy chocolate banana oatmeal smoothie bowl. It's got that stick-to-your-ribs feeling of a bowl of oats and will keep you satisfied for hours with plenty of fiber, plant-based protein, and healthy fat. The perfect vegan and gluten-free breakfast or snack!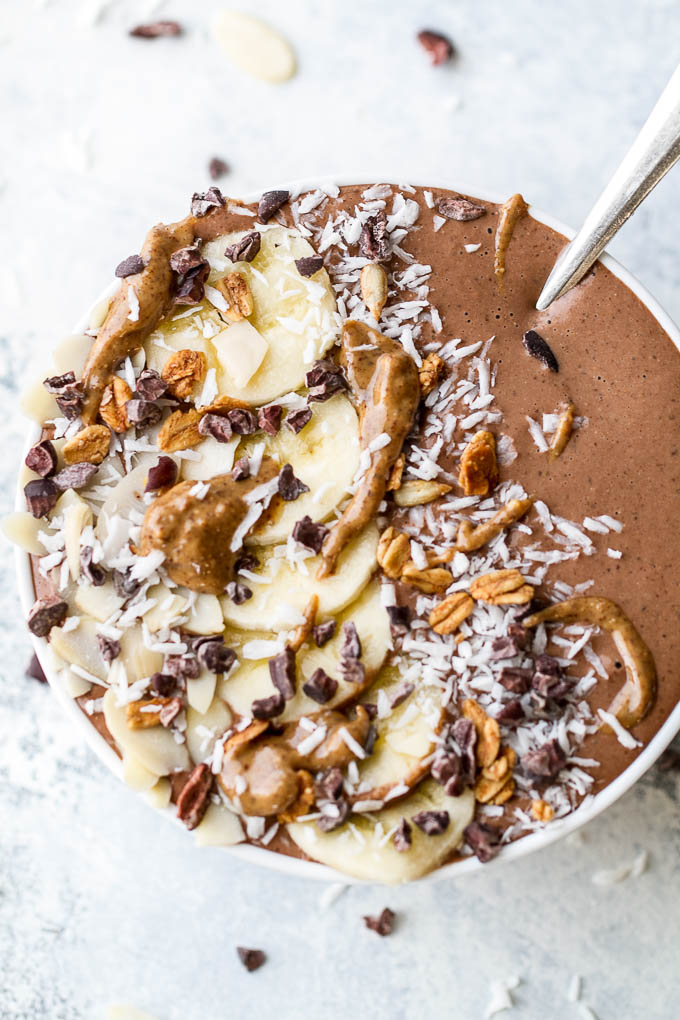 Chocolate ice cream for breakfast!! Kind of.
Not actual chocolate ice cream, but a smoothie that tastes and feels so much like it, that you'd swear you were eating a bowl of melted chocolate ice cream. If that's actually a thing. 'Cause I don't know about you guys, but I usually finish my ice cream before it goes completely liquid on me. Then again, there are always those last few spoonfuls of [mostly] melted ice cream, and those are freaking heavenly. Or that last bite of cone where the ice cream is melty at the bottom and makes the cone all soft. So GOOD.
ANYWAYS! We're not talking ice cream today. We're talking smoothies. Or smoothie bowls, I guess, since this is most definitely the kind of thing you eat with a spoon and load with toppings…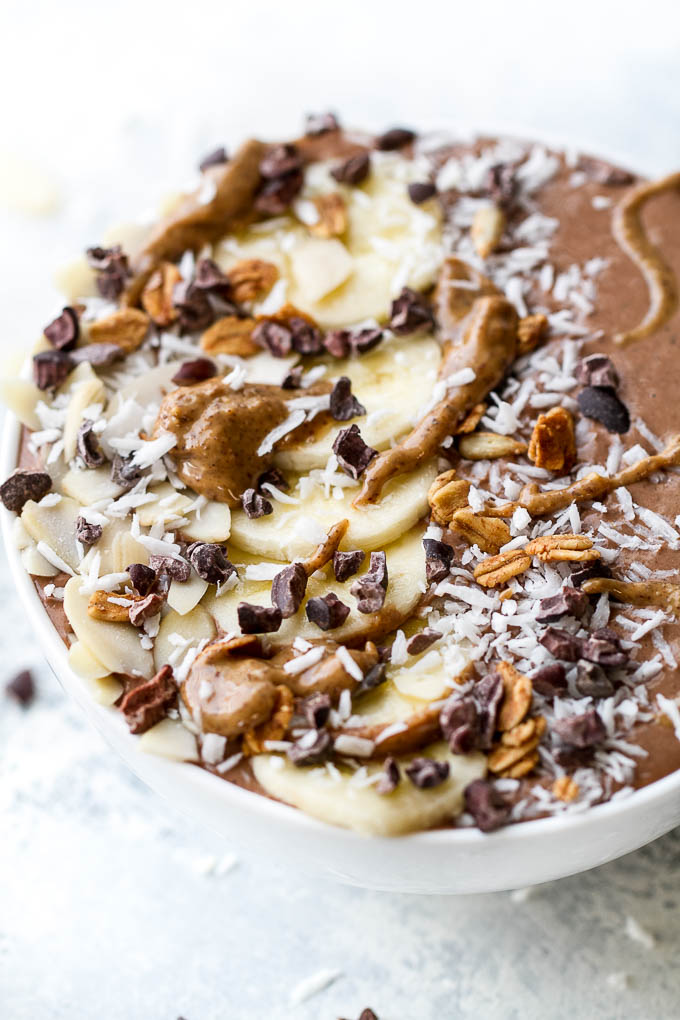 …