Light, fluffy, and loaded with chocolate flavour, these Double Chocolate Greek Yogurt Pancakes make an easy and healthy breakfast! Gluten-free and flourless, they'll keep you satisfied all morning with over 25g of whole food protein!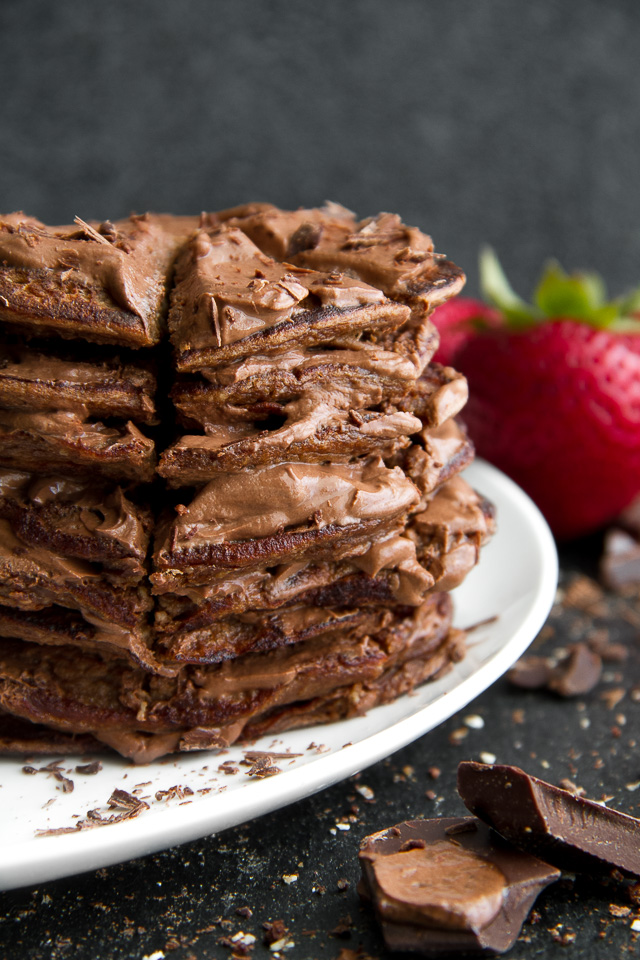 I'm 99.9% sure that I wouldn't survive without my blender. No exaggerations. I mean… maybe I'm exaggerating a tad bit since blenders aren't exactly necessary for survival, but I wouldn't enjoy my survival nearly as much. How's that?
Also, I just spelled exaggerating right twice, which is a big deal for me seeing as it's on my squiggly line list along with words like embarrassing. Which I just, embarrassingly, spelled wrong. Twice.
Anyways. My blender. I love that thing so much that I gave it a permanent home on my counter… which is a big deal for someone who hates kitchen clutter to the point where she won't even use a spice rack because it takes up too much counter space.
Have I mentioned I'm a bit OCD about stuff like that? Because I really am. Just like I'm a little OCD about how I stack my pancakes…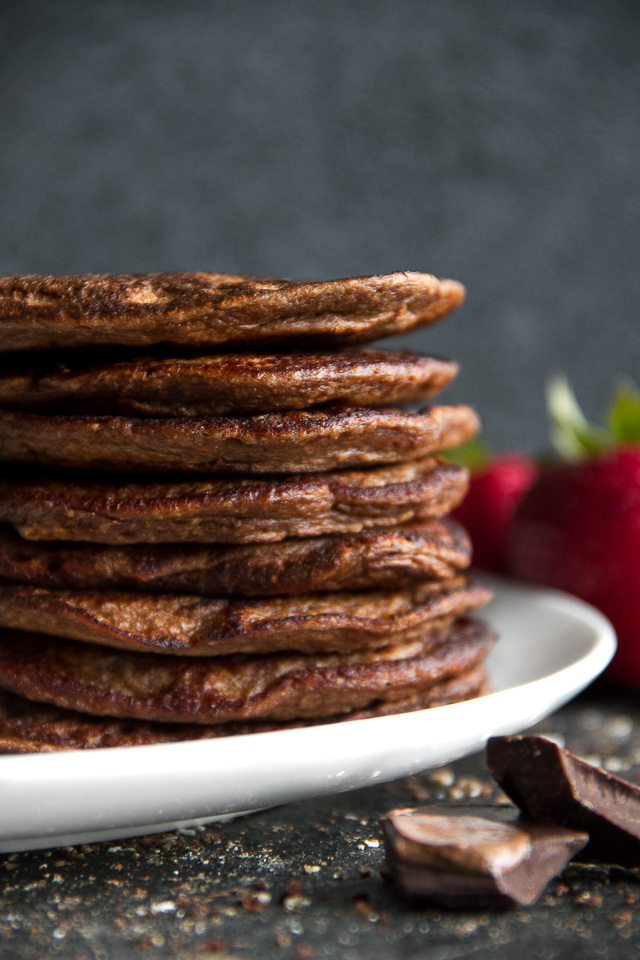 …