Happy #thinkingoutloud Thursday! No idea what I'm going on about? Click here!

1. Excuse our dust!! Spoons has been going through some pains this week, so apologies if you tried to access it over the past couple of days only to see that it was down or backwards (read: sidebar hanging out on the left side… omg the horror). I'm still not entirely sure what the heck was going on, but I had to update something to fix one issue, and then that broke something else, and then the initial issue popped up again, and… I think (read: I'm hoping) I fixed it? So here's hoping it's smooth sailing from here on in because if there's one thing that stresses me out it's any kind of technical issues… probably because I just barely understand the whole backend of blogging, so I have to rely on people to tell me what's wrong and how to fix it. And in my mind, my site going down automatically means I'm going to lose everything that I've done for the past 5 (maybe 6) years of my life, because that isn't being overly dramatic at all. HELP.
2. And because I've been dealing with all that noise, I've been needing a lot of snacks. Because I don't know about you guys, but when I get stressed by little annoyances like this, I need to snack… and these pumpkin seeds along with these apple chips are some of my current loves. Sour watermelon gummies too, but I seem to not have any more of those to add to the picture. My bad.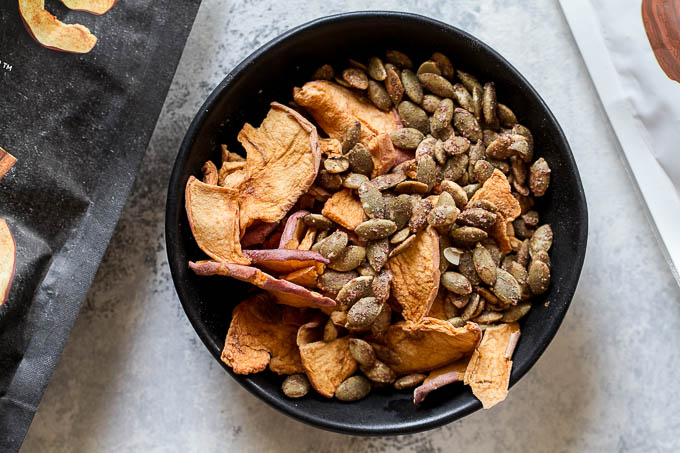 …