Satisfy those chocolate cravings in a healthy way with this paleo double chocolate mug cake. Ready in 5 minutes, it makes a delicious grain-free treat that proves that you can definitely have your cake and eat it too.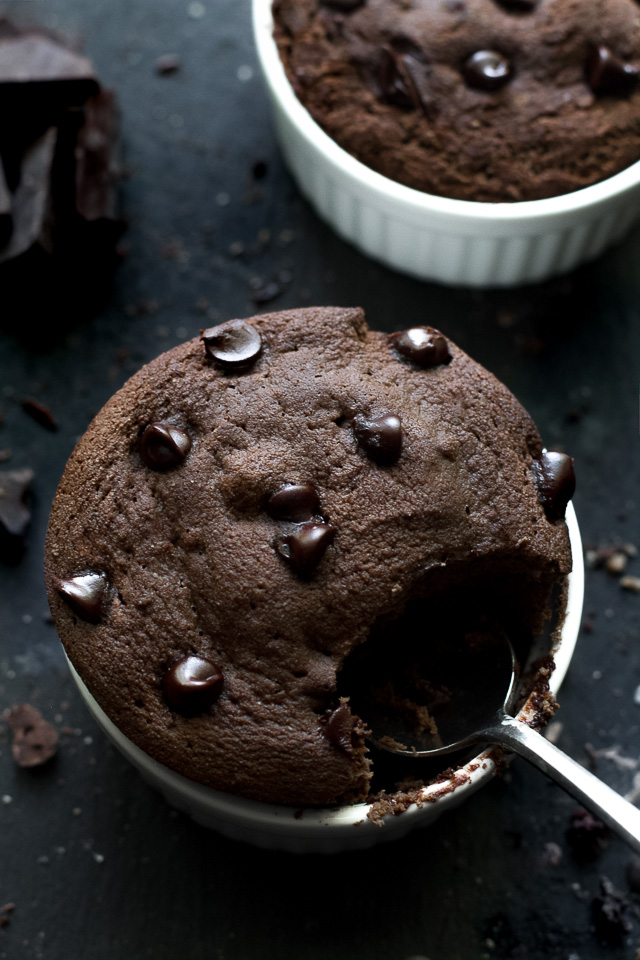 It's Saturday!
… which means you have all the time in the world to whip up this double chocolate mug cake, since it literally takes all of… err… two minutes to come together (actually, 5… but SHHH).
This is a recipe that I've been meaning to revisit for about a year now seeing as I first posted it waaaaaaaay back in 2013 when I really had no idea what I was doing when it came to photography (where are the vertical photos, Amanda?!?!) and SEO.
Could I have gone back and just updated that old post? Sure! But the likelihood of it being seen would have been a lot lower, and since Spoons has gained so many new readers since then (hi guys!!! ❤️), I figured it wouldn't hurt to bring it back into the spotlight.
So here she be!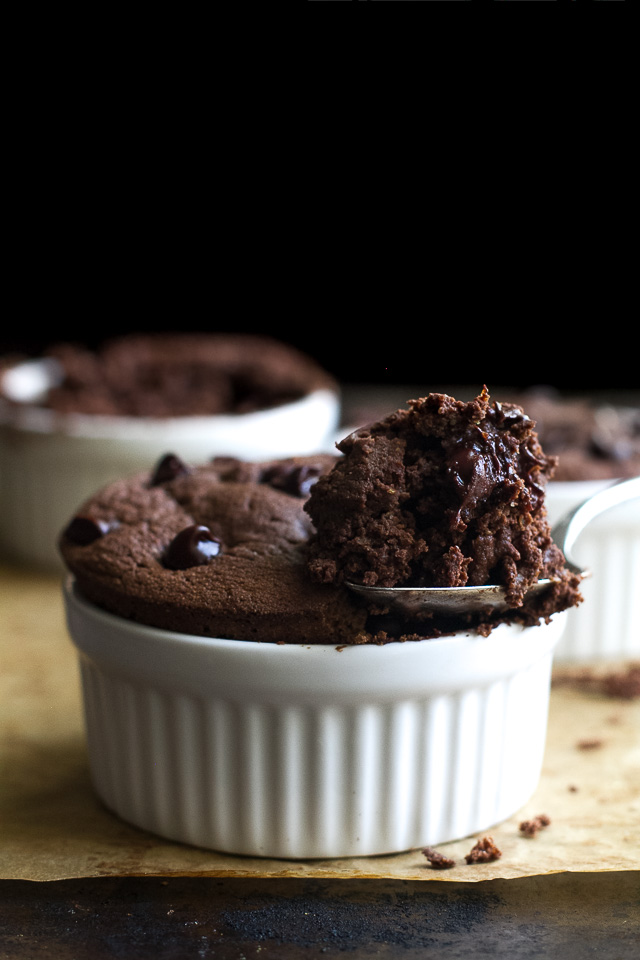 …