These flourless double chocolate orange cranberry muffins are gluten-free, grain-free, oil-free, dairy-free, and refined sugar-free, but so soft and flavourful that you'd never be able to tell they're healthy! Whipped up in the blender in under 5 minutes flat, they make a delicious breakfast or snack!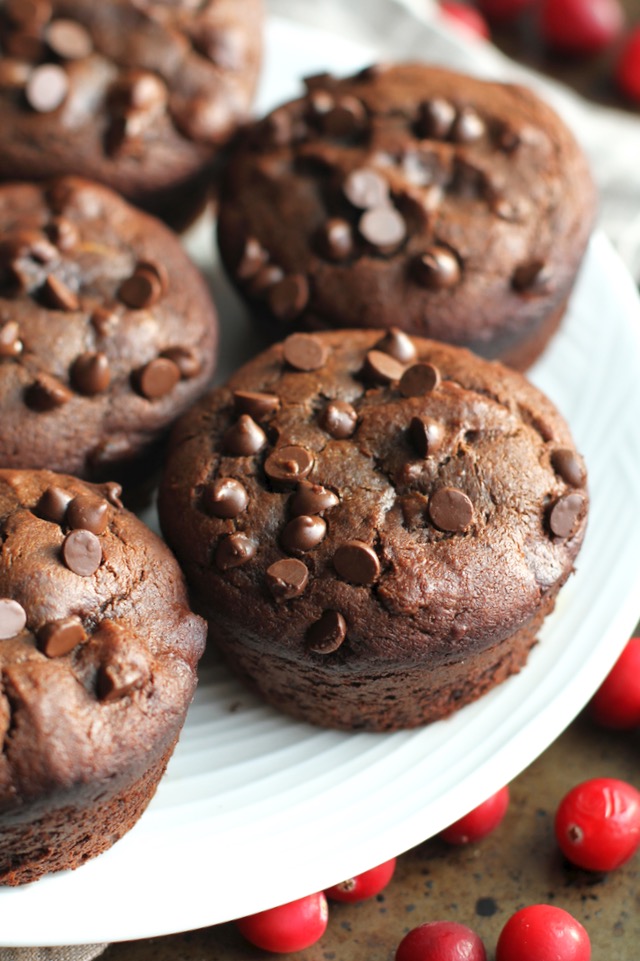 I've always been a tad bit jealous of Americans and their epic Thanksgiving celebrations. I mean, we still celebrate a Thanksgiving up here in Canada, but ours tends to sneak up on us in the earlier part of October and then sneak right off without making much of a fuss. We still get the food prep, the family get-togethers, and the "I wish I wore stretchy pants" dinners, but what we don't get is the warm and cozy feeling of it being the beginning of the holiday season… and that's what I want the most.
Normally I just wait for December 1st to start prepping for the holidays, but I'd love to celebrate the beginning of the holiday season with another big holiday… if that makes sense.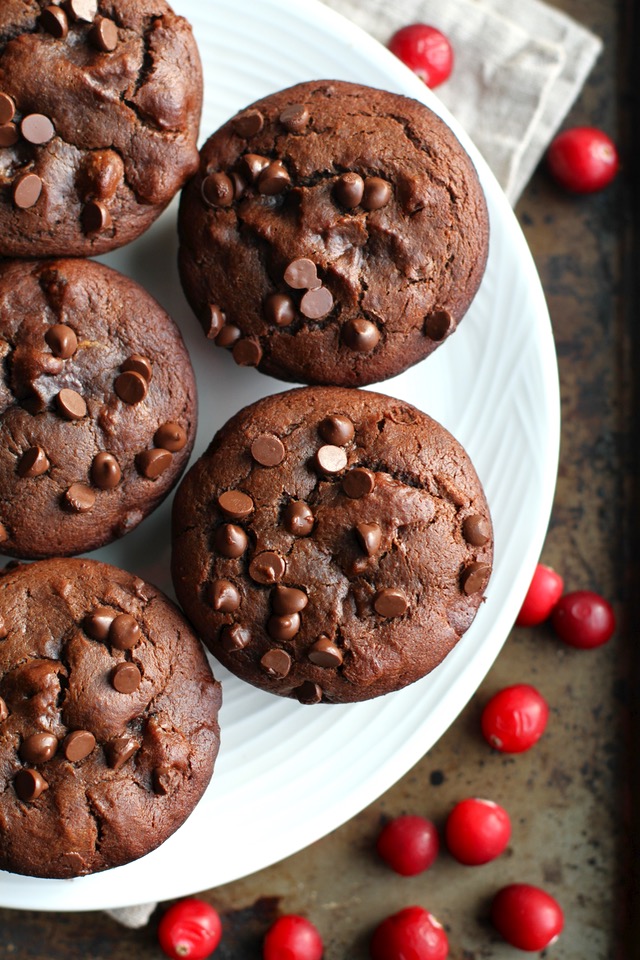 { 24 comments }