Happy Sunday, friendly faces!! 🤓
How's your weekend going? I was up at 3:45am yesterday (I know… but I made the mistake of hopping on my phone and couldn't fall back asleep), so I spent most of the day in this strange half-awake, punch drunk state and didn't really get up to anything interesting. It was pretty brutal… and if I seem a little loopy right now, it's because it's late and all I can think about is going to bed. I should probably stop putting these off intros to the last minute, eh?
BUT! Between being too tired to put real clothes on and a gloomy day that wasn't overly inviting, I did manage to get ahead with a bunch of blog work this weekend… which is epic since I'm headed to BC for 10 days next weekend and didn't want to leave Spoons high and dry. I also took a little trip out to the Y, hoping that a workout would wake me up… which it did for a while, until I crashed hard and spent the rest of the night reading on the couch.
And now, if you'll excuse me, I'm going to head to bed [and pray that tomorrow morning isn't a repeat of today]. Love you guys, and thanks so much for all the sweet comments and messages for Spoons' birthday! If you missed that [and the brownies that went with it], go check it out! And then enjoy some of the awesome links I came across this week.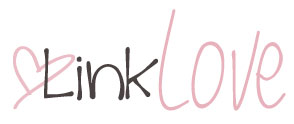 . fitness .
Workout Myths Your Personal Trainer Is Tired Of You Believing via Popsugar Fitness.
With so much information out there, it's hard to know what to believe.
A Yoga Flow For Digestion and Relaxation via Peanut Butter Runner.
Because stretching and focusing on your breathing work wonders when you're feeling bloated. Or stressed.
…