Happy Sunday, friendly faces!
I miss you guys! I do, I do. I had to take an extra day off yesterday (and might have to take another one off this week) because I'm just a few days out from turning in my manuscript, so I've pretty much been glued to my computer screen, writing, rewriting, and editing 120-some odd pages of work 😬
To say that I'm full of nervous excitement is a bit of an understatement, especially because I got to see a sneak peak of what the basic layout and design of the book will look like, making the whole thing feel more and more real.
So I hope you guys will forgive my slight absence over the next couple of days, but I promise to be back in full force soon! Until then, here's some good reads from this past week 😊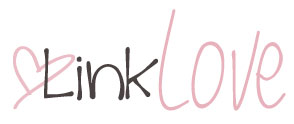 . fitness .
On Finding Joy In The Miles via This Runner's Recipes.
Because most of the time the journey is just as, if not more, important than the destination. Stay present!
6 Reasons To Start Working Out Outside via Huffington Post.
Not that I'm biased because of my love of biking or anything 😉
8 Ways To Keep Your Workouts Body Positive via Huffington Post.
Don't work out because you hate your body and want to change it. Work out because you love your body and want what's best for it.
…