This Coffee Crisp Smoothie tastes so much like the candy bar, you'd never believe it was made with 4 simple and healthy ingredients! Enjoy this vegan and refined-sugar-free subtly coffee-flavoured smoothie as a delicious breakfast or snack.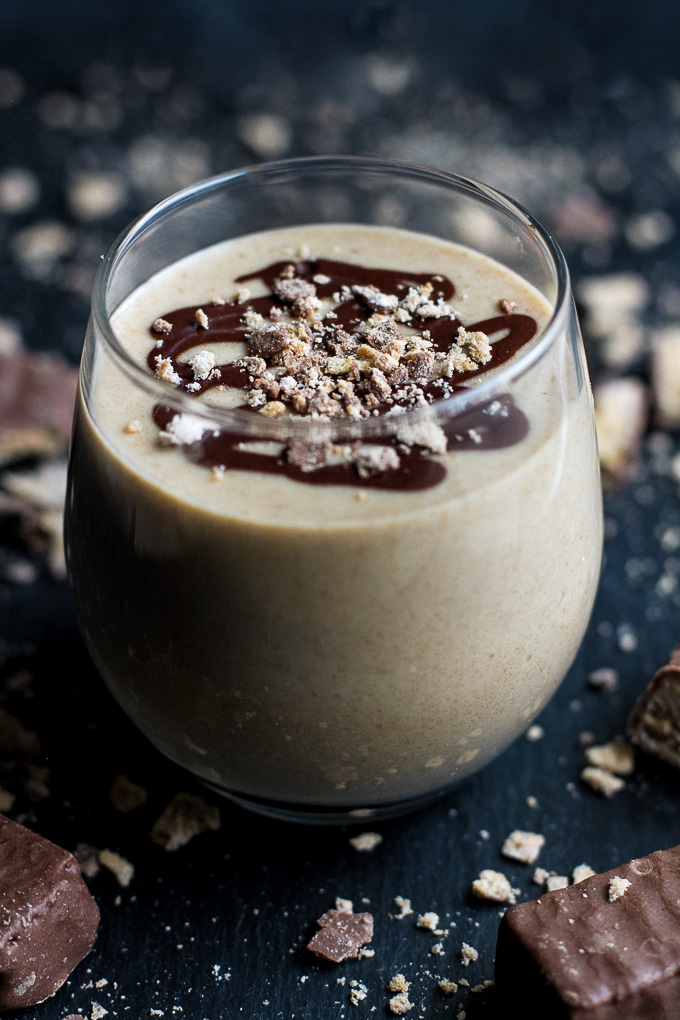 I know what you're thinking – what the heck is coffee crisp? Is it:
a) crystallized coffee,
b) coffee with crisps thrown in,
c) coffee-flavoured crisps,
d) a chocolate bar with layers of crispy vanilla wafers and foamed coffee soft candy with a milk chocolate coating
If you said D then I'm going to go ahead and guess that you're either Canadian or a candy connoisseur. OR you're just really good at taking multiple choice tests and know that if there's three short options and one long one, then the right answer is probably the long one because otherwise why would the teacher go through all the trouble of thinking up a super long answer if it didn't need to be there.
But don't quote me on that one. Study hard and know you stuff because teachers are tricksy.
Anyways! Coffee Crisp is indeed a chocolate bar that we have up here in Canada, and to be completely honest, I feel pretty bad for anyone who's never had a chance to experience it's awesomeness because it.is.GOOD. It's actually tied for the coveted  #1 spot as far as my favourite chocolate bars go, with the other one being KitKat. Can you tell I have a thing for chocolate bars that have crispy wafers layered with cream and chocolate? Mmm mmm good.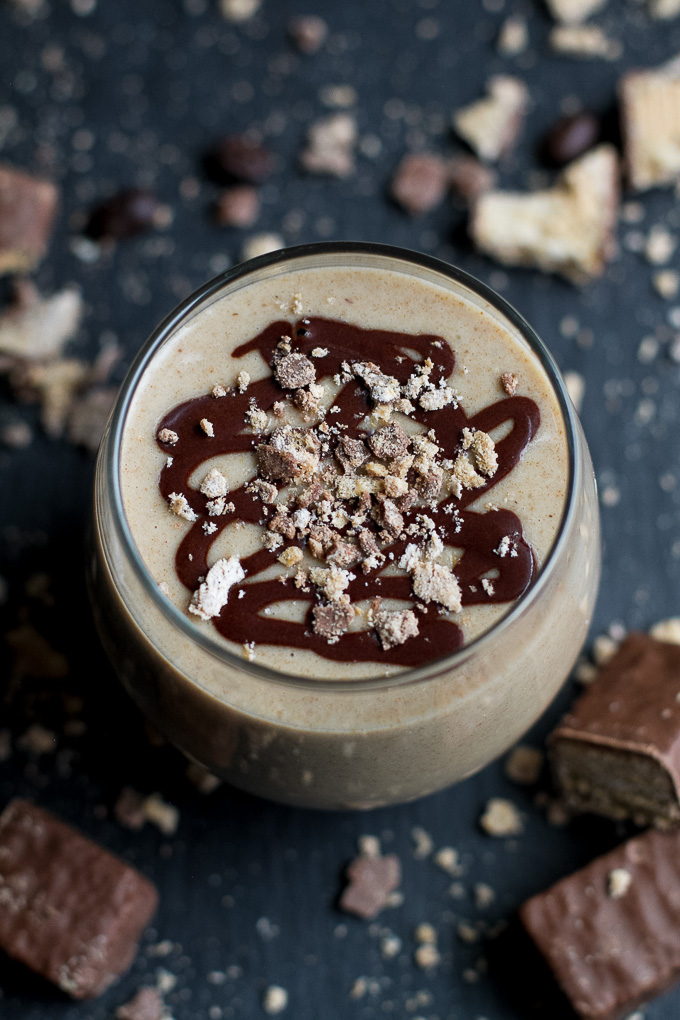 …