Happy #thinkingoutloud Thursday! No idea what I'm going on about? Click here!

1. That moment when you don't realize you accidentally bought waterproof mascara until you go to take it off at night and it will.not.BUDGE. I never wear this stuff so I don't have any makeup removers that can tackle it… Coconut oil and makeup remover wipes worked eventually, but it took me a good 15 minutes of scrubbing and I thought I was going to rub my eyelashes off. Ugh. They need to put better warnings on these things. Like, I know it's RIGHT THERE on the side, but it's not so obvious when you're in a hurry – they should make the whole package blue or change the colour of the bottle or something (or I can just pay better atteniotn… I know, I know). I will say that waterproof mascara gives my lashes a lot more volume and makes them hold a curl for way longer, but the washing ordeal just isn't worth it.
2. Speaking of makeup… my favourite drugstore foundation is toying with my emotions. The same product (Revlon Colorstay) in the same colour (180 sand beige) is COMPLETELY DIFFERENT in the normal/dry formula vs the combination/oily formula. The combination one matches my skin exactly since it has a more yellow undertone, while the normal one is way more pink and doesn't even come close. And I would much prefer a dry skin formula for the winter, but I have to stick with the combo one because of the colour. And I know I could probably just go out and buy a new foundation, but my skin is stupid finicky, so when I find something that doesn't break me out, I stick to it and try not to experiment too much.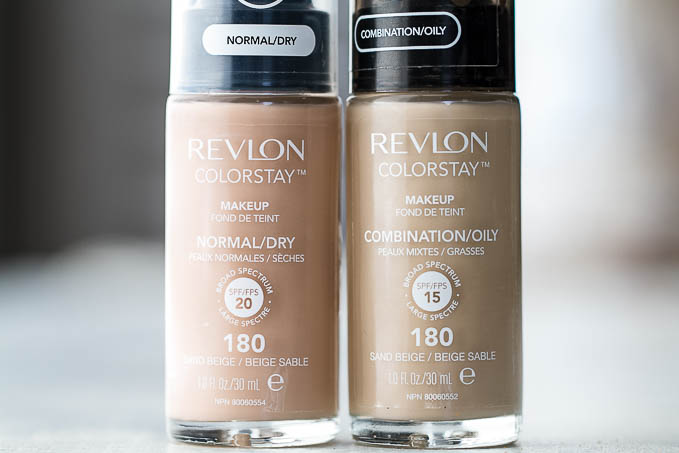 …