Happy Sunday, friendly faces! 😀
And welcome to another week where I bombard you with ALL the links. Okay, maybe not all, all — because we'd be here all day if that were the case — but definitely a good collection of good reads.
And speaking of good reads! You guys are rocking my socks off with all your answers on the giveaway post… especially those who made it a point to say no peanuts. I mean, I'd be a little miffed if I came over for dinner and you tried to kill me 😉 But if you haven't already, make sure to go check out the giveaway if you're a fan of Erin Condren Life Planners, and I'll see you tomorrow with some good food!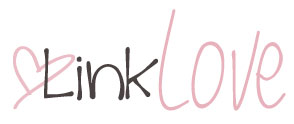 For my head…
. fitness .
6 Healthy Alternatives to Running Gels via Mind Body Green.
Don't buy into the hype of store-bought gels. There are a lot of other steps you can take to ensure you have good runs.
8 Bodyweight Exercises to Do in Your Dorm Room via Greatist.
Short on room and time? This workout's got you covered. Easy and effective moves that'll help you stay healthy without any equipment.
12 Bad Habits That Are Sabotaging Your Workouts via Mind Body Green.
Avoid these common mistakes if you want to get the most out of your workouts.
. health .
Nutrition for Injury Recovery via Precision Nutrition.
No matter how careful we are, injuries can happen. This info graphic has a lot of great info on how you can help speed up the healing process.
The Truth About Sugar via Simple Medicine.
Some great info about the different kinds of sugars and their effect on our bodies.
89 Simple Swaps That Could Change Your Life via Greatist.
Sometimes even the simplest swaps can make a huge difference… just don't try to change everything at once!
{ 11 comments }