This healthier Greek Yogurt Banana Oat Bread is made without butter or oil, but so soft and tender that you'd never be able to tell! Naturally sweetened with plenty banana flavour, it makes a great healthier alternative to a traditional favourite!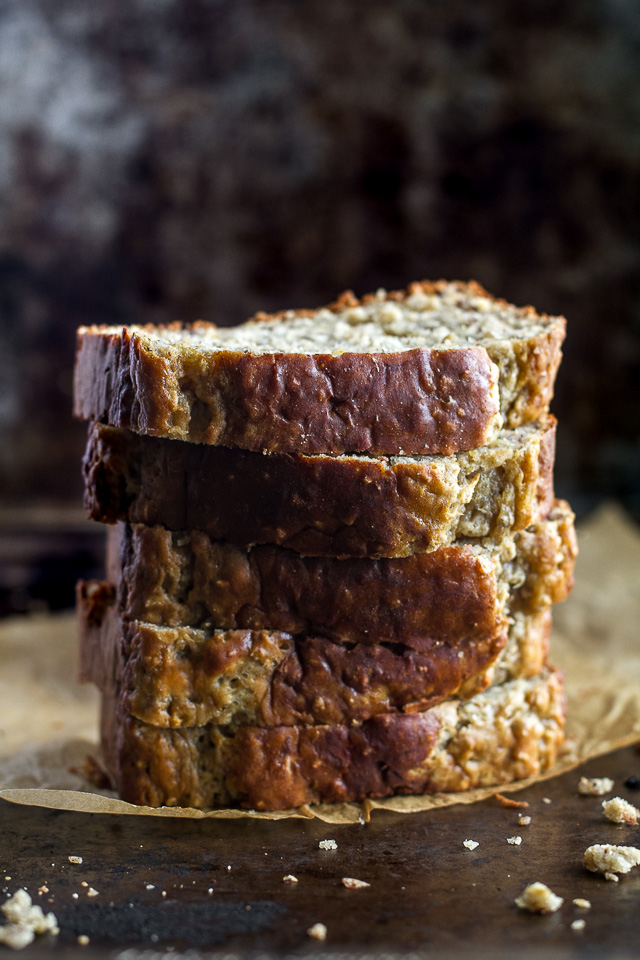 Can I tell you a secret? It's a big one. You ready?
Every day is a good day to eat banana bread.
No? You were expecting something different? Something more scandalous? I know. But I've been sitting here for 15 minutes getting distracted by Slither trying to come up with a way to start this post and nothing was coming to me, so I decided to just write out the first thing that came to mind and that was it.
But that's okay because I figure you're not here for fancy shmancy intros anyways (I hope). You're here because you saw the title of this post and thought to yourself "ooooooo, banana OAT bread!" and that, my friends, is something I can most definitely deliver.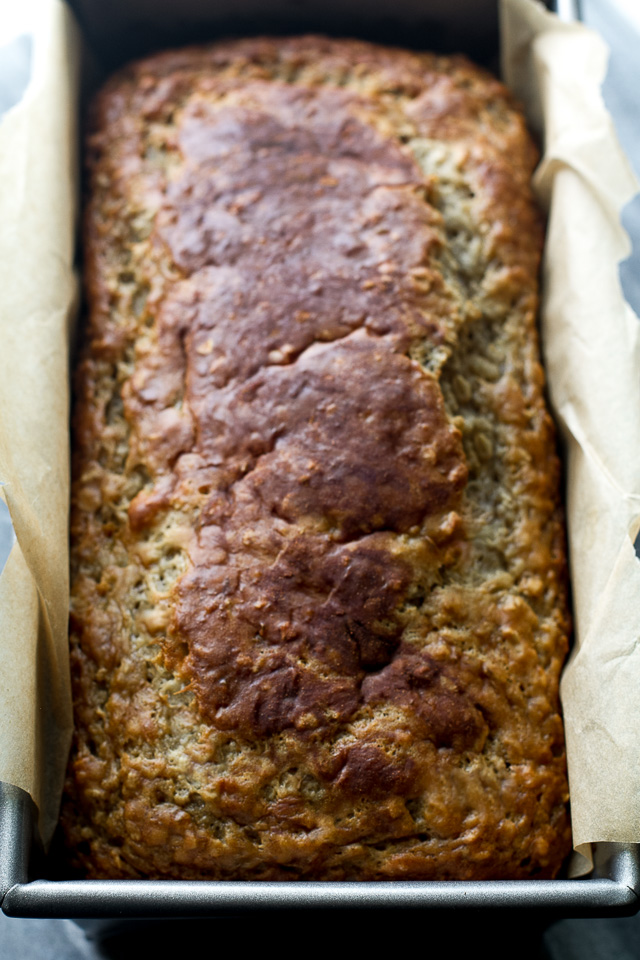 …