Happy What I Ate Wednesday, friendly faces!

I was originally planning on sharing a Whistler recap with you guys today, but I got hit with some last minute foodie inspiration, so you're getting a WIAW instead. Any objections? Do you like seeing what Spoons ate in a day? Not so much? Let me know! I can't promise that I'll do it every week, but I'll try to make it a more regular thing if you like

But back to my foodie inspiration — let's talk source. For whatever reason, I was tired as heck yesterday. Actually, scratch that… I know the reason. I woke up at 4:12 AM and couldn't get back to sleep. So, yeah… tired as heck and very much in need of some get-me-through-the-day strategies. Luckily, I just so happen to have a few of those strategies on hand, so without further ado… what I ate, and how I stayed awake…
When I'm tired I… make sure to eat enough early in the day.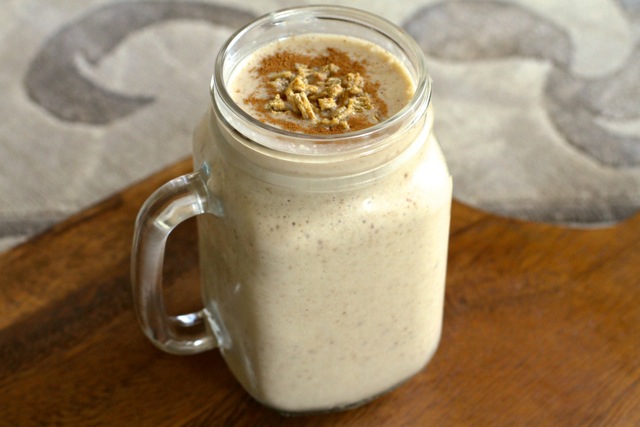 A salted caramel cookie dough smoothie. Current obsession — expect a recipe soon.
If I don't get enough sleep, I end up being extra hungry; and when I'm extra hungry, all I want to do is snack all day. It makes sense, right? I mean… the body has to make up for the missing energy somehow, and a lack of sleep can actually mess with our appetite regulating hormones, making it harder for us to distinguish between what's real hunger and what isn't. To keep myself from going snack crazy and eating half a box of cereal later in the evening, I like to make sure I get plenty of calories in early in the day… and what better way to do that than with a nice big smoothie?
I love smoothies for this sort of thing because you can pack a tonne of energy and nutrition into them without having to deal with too much bulk; and the fact that everything is blended up means your stomach doesn't have to use as much energy digesting your meal so you can use that energy on something else. Win, win!
When I'm tired I… drink coffee.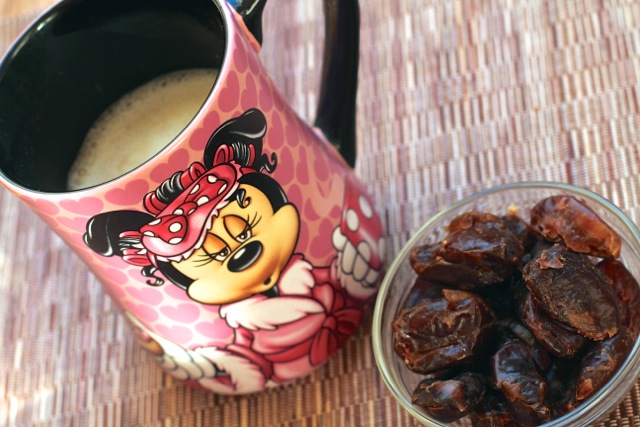 A homemade latte made with coconut milk alongside a bowl of dates.
This one is kind of obvious, but caffeine is a great way to give yourself an extra boost… as long as your system can handle it and you don't go overboard. Even on days where I'm dragging, I try to limit myself to 12-16 oz. of coffee a day because I find that amount gives me a nice boost without getting me to the point where I'm running on fake energy and overexerting myself. That and any more makes my stomach go all wonky.
When I'm tired I… exercise.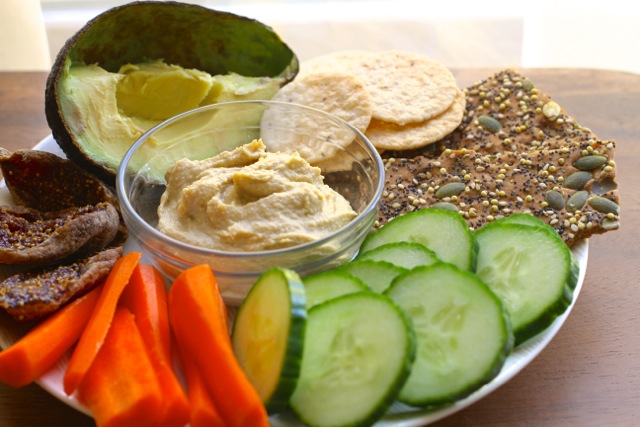 Half an avocado, Blue Diamond Nut Thins, Dr. Kracker crispbreads, cucumber slices, a carrot, dried figs, and Tribe hummus..
Have you ever noticed that the more time you sit, the more tired you become? You'd think it would be the opposite since you're not exactly doing anything strenuous, but sitting is exhausting… which is why you always want to make sure to break up long periods of sitting with at least 5 minutes of activity. Not only is it good for your heart, but it'll help wake you up and keep you focused. I spent 45 minutes messing around in my apartment gym in the morning, and I felt like a completely different person afterwards. Bodies are made to move.
When I'm tired I… drink plenty of water.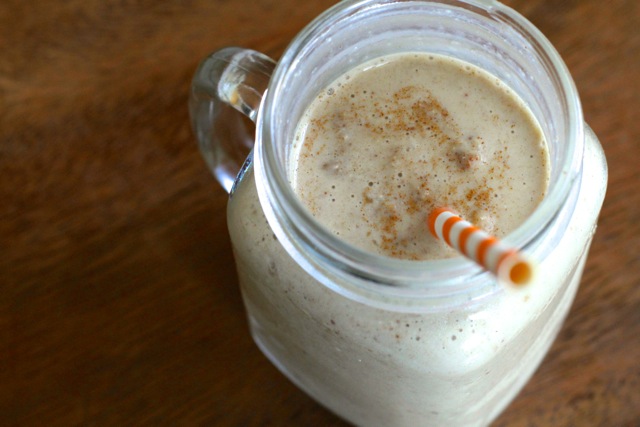 Another salted caramel cookie dough smoothie. I may have mentioned I'm obsessed?
Did you know that fatigue is one of the symptoms of even mild dehydration? Fatigue, lightheadedness, headaches, digestive distress… the list ain't pretty. The majority of our body is made up of water and every single one of our cells needs it to function, so it's a good idea to make sure you get enough. Everyone's water needs are different, changing with things like activity level and temperature, but 8 cups is a pretty good baseline to start with. On average, I'd say I drink about 2.5 – 3L a day.
When I'm tired I… eat plenty of carbs.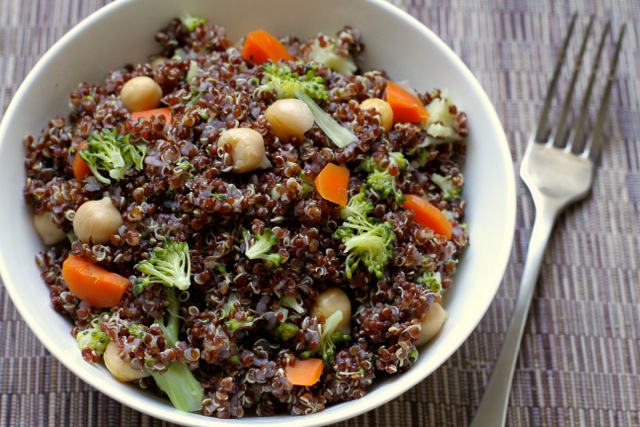 A bowl of red quinoa cooked in coconut milk and nutritional yeast, with steamed broccoli, carrots, and canned chickpeas.
I find that I feel my best eating a higher carb diet in general, but I seem to crave them even more when I'm feeling tired. Not only do they give me energy, but they help keep me happy and satisfied. That being said, there are plenty of people who do better eating a diet higher in protein or fat — it's all about figuring out what makes you feel your best and going with that.
When I'm tired I… go to sleep earlier.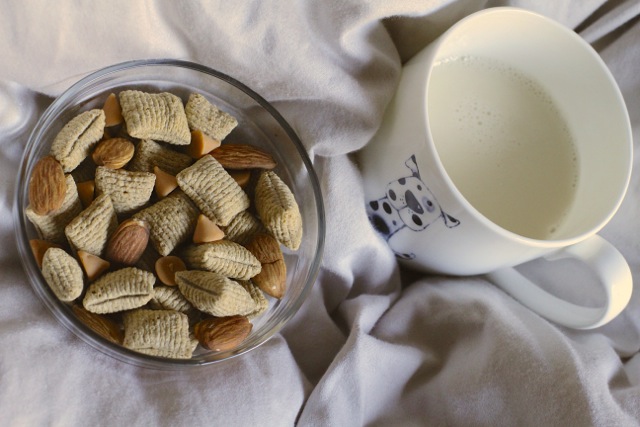 A bowl of Barbara's Morning Oat Crunch, almonds, and butterscotch chips with a side of almond milk.
… except that didn't end up happening last night

I guess my energy-building tactics must have worked a little too well, because I ended the day with a tonne of energy and no desire to sleep. I usually try to shut things down around 8 or 9 and start to unwind, but I ended up breaking my rules by 2 or 3 hours last night. Oops

Time will tell if I have to use more of these tricks today!
Hope you guys are having an awesome Wednesday! See you tomorrow for Thinking Out Loud!


Do you enjoy reading WIAW posts?
What's your go-to when you're feeling tired?
What time do you usually go to sleep?
More places to find me!
E-mail — runwithspoons@hotmail.com
Twitter — runwithspoons
Facebook — runningwithspoons
Pinterest — runwithspoons
Instagram — runwithspoons
Bloglovin — runningwithspoons
{ 76 comments }