After years of experimenting with different oat preparation techniques, this one is by far my favorite, and I use it as the base for all of my bowls of oats.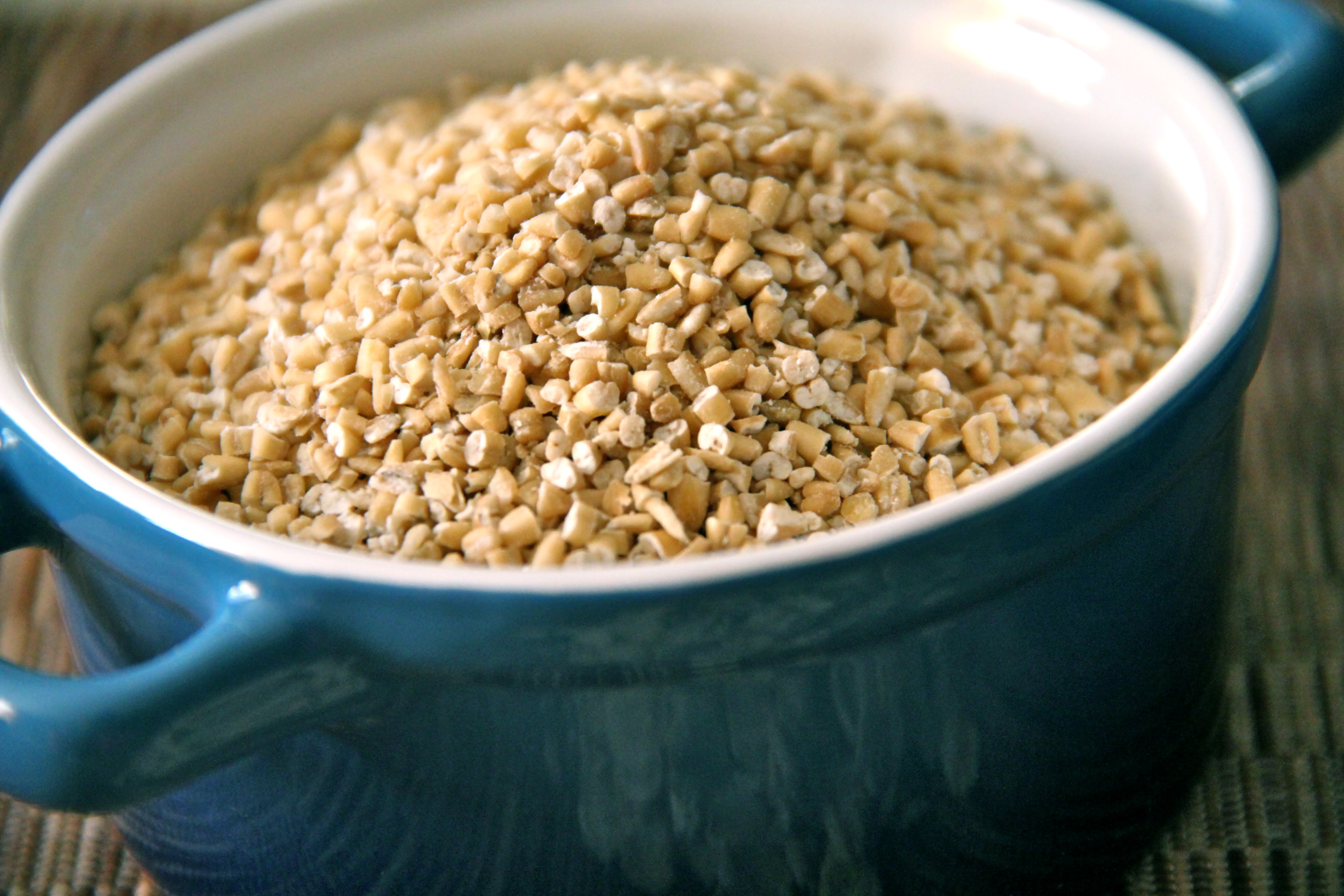 . – . – . – .
What you'll need: (serves 1)
1 cup water (or milk)
pinch of salt
 ¼ tsp. vanilla extract
1 egg white
½ banana
3 Tbsp. steel cut oats + 1 Tbsp. scottish oats/oat bran
Steel cut oats are more compact than rolled oats, which is why one serving is ¼ cup instead of ½. You can use a whole ¼ cup of steel cut instead of adding the scottish oats, but I find that the combination of the two leads to a slightly creamier consistency. I use Bob's Red Mill for both kinds: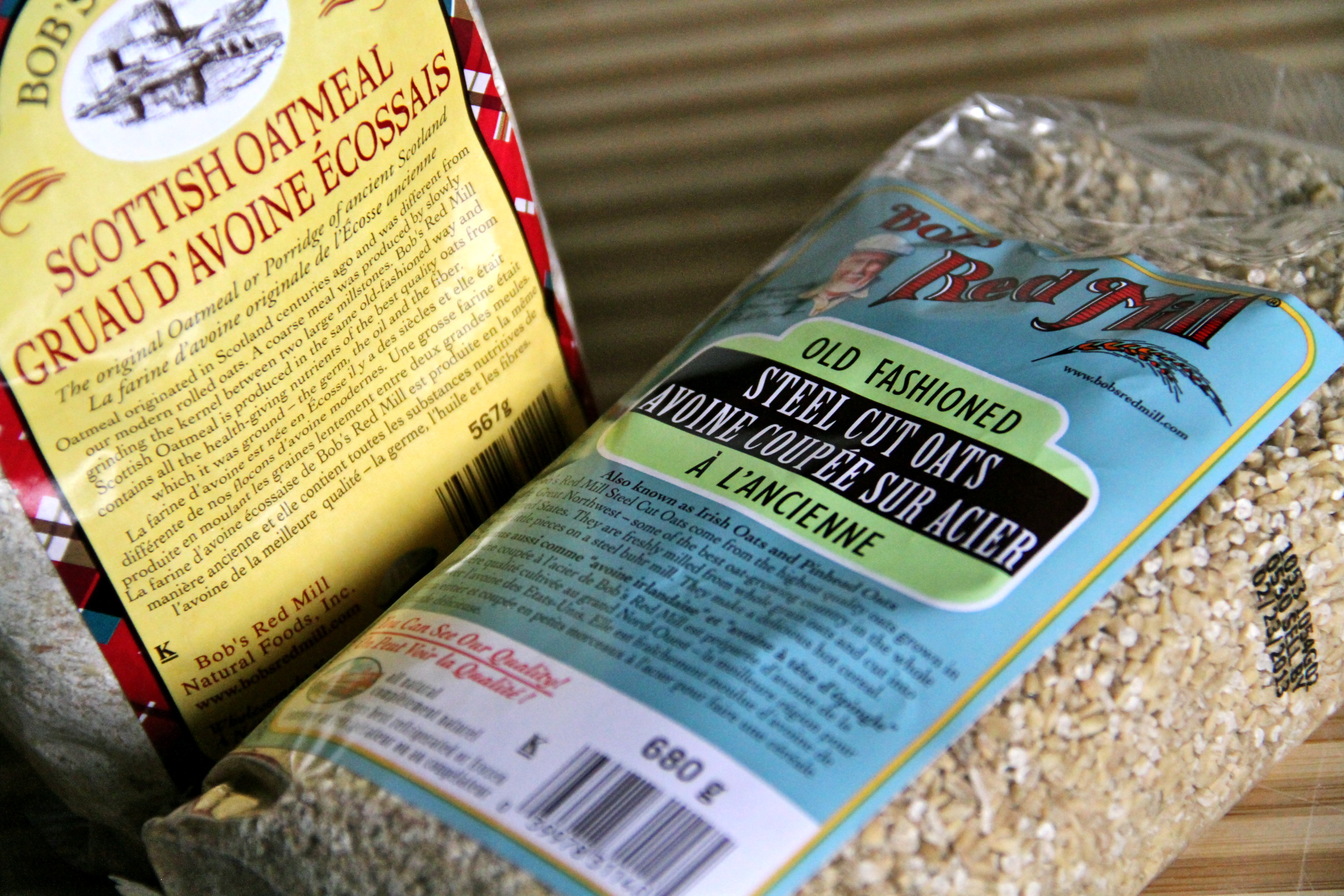 . – . – . – .
What you'll need to do:
1. Bring water and salt to a boil in a small pan over medium heat. When water is boiling, add oats.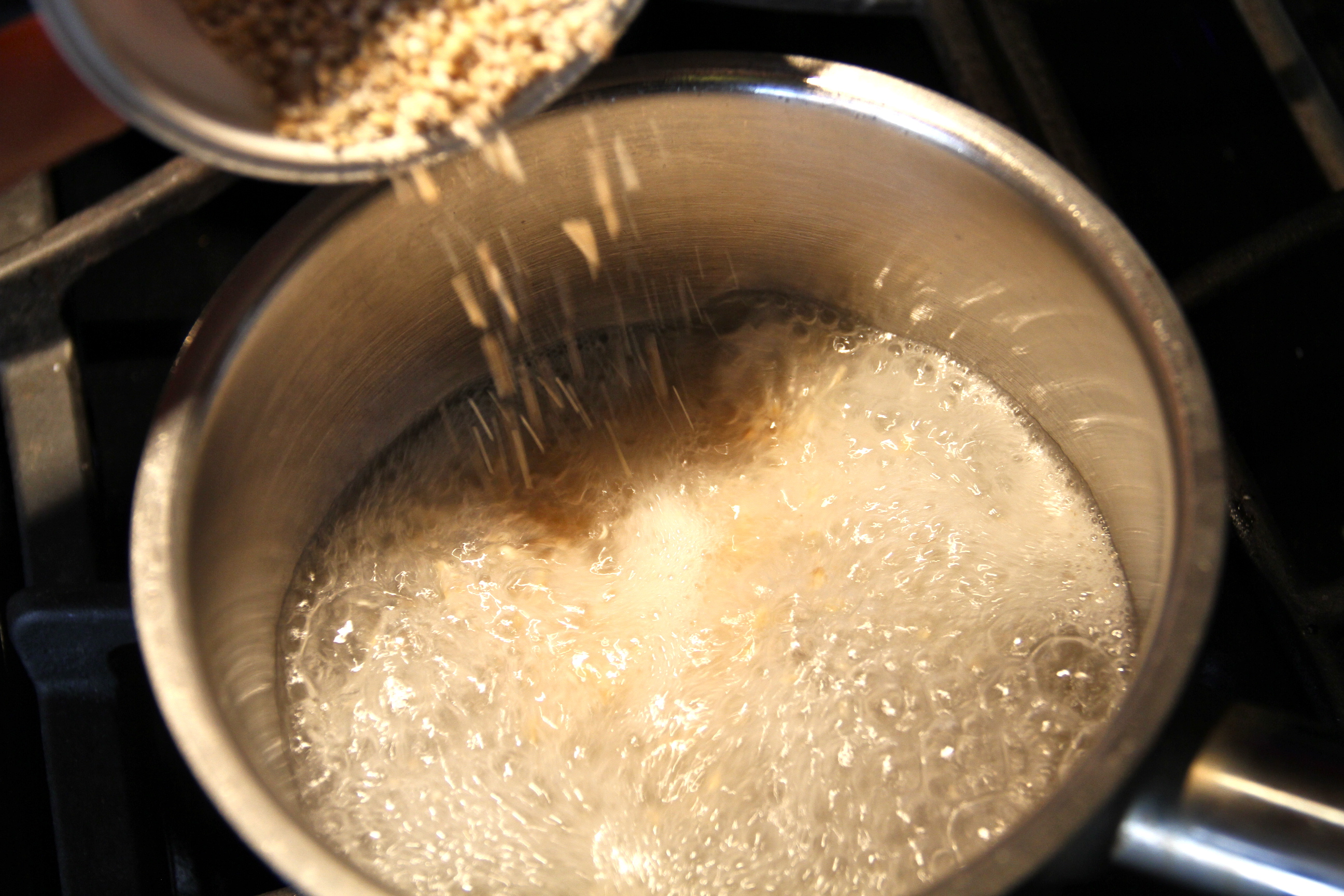 2. Reduce heat slightly just until oats are gently bubbling. Allow them to cook for ~20 minutes, stirring occasionally, until they begin to thicken and most of the liquid has been absorbed.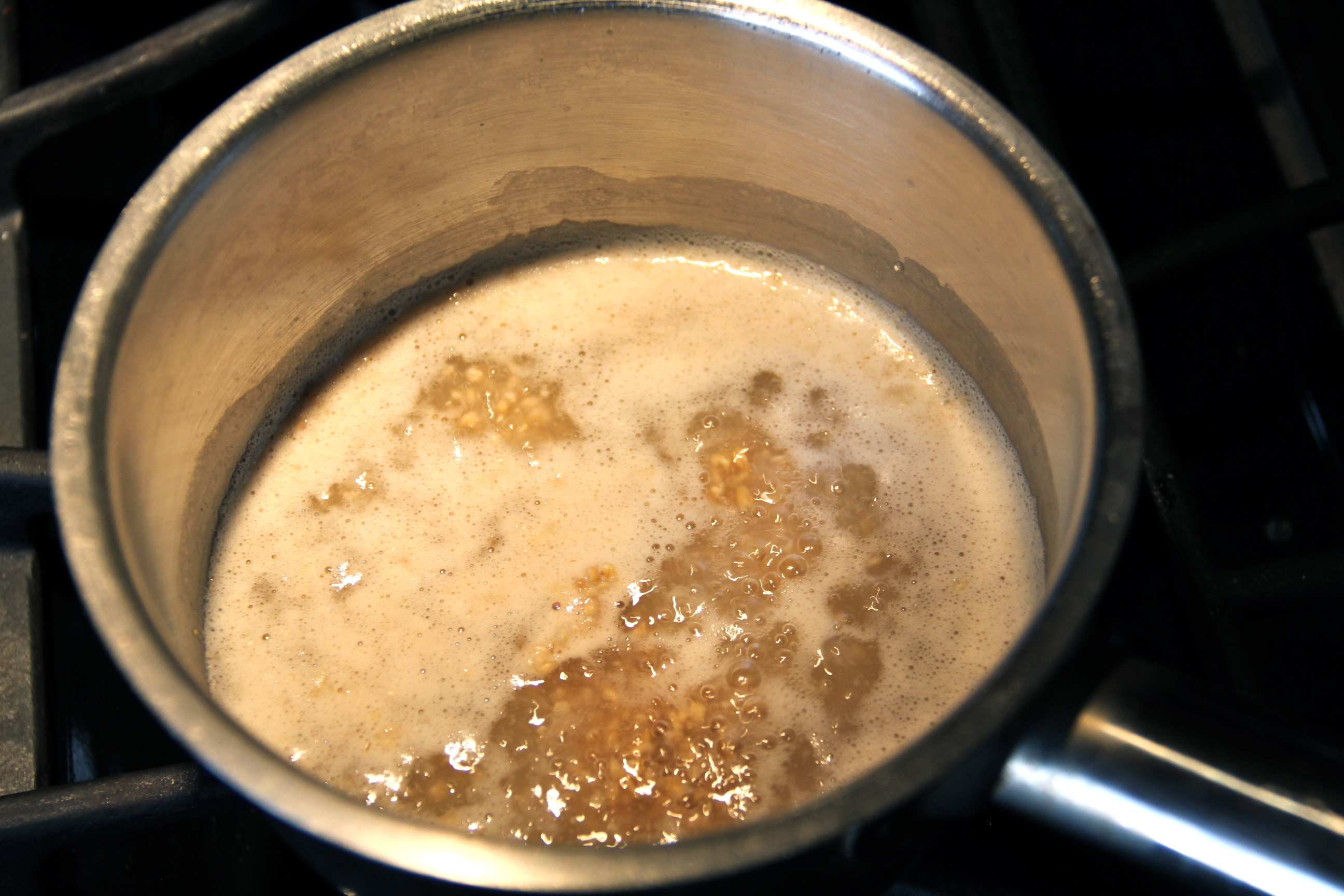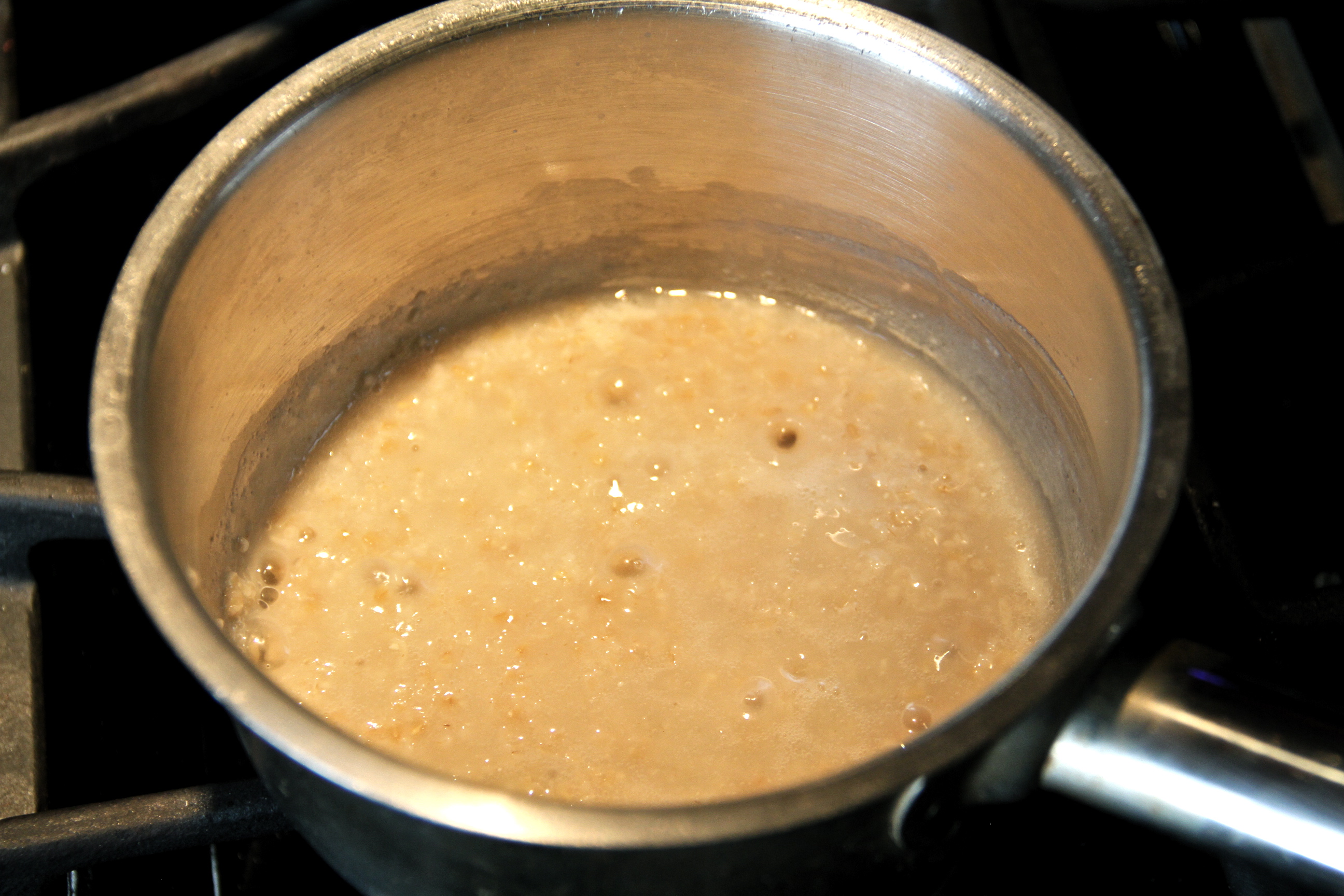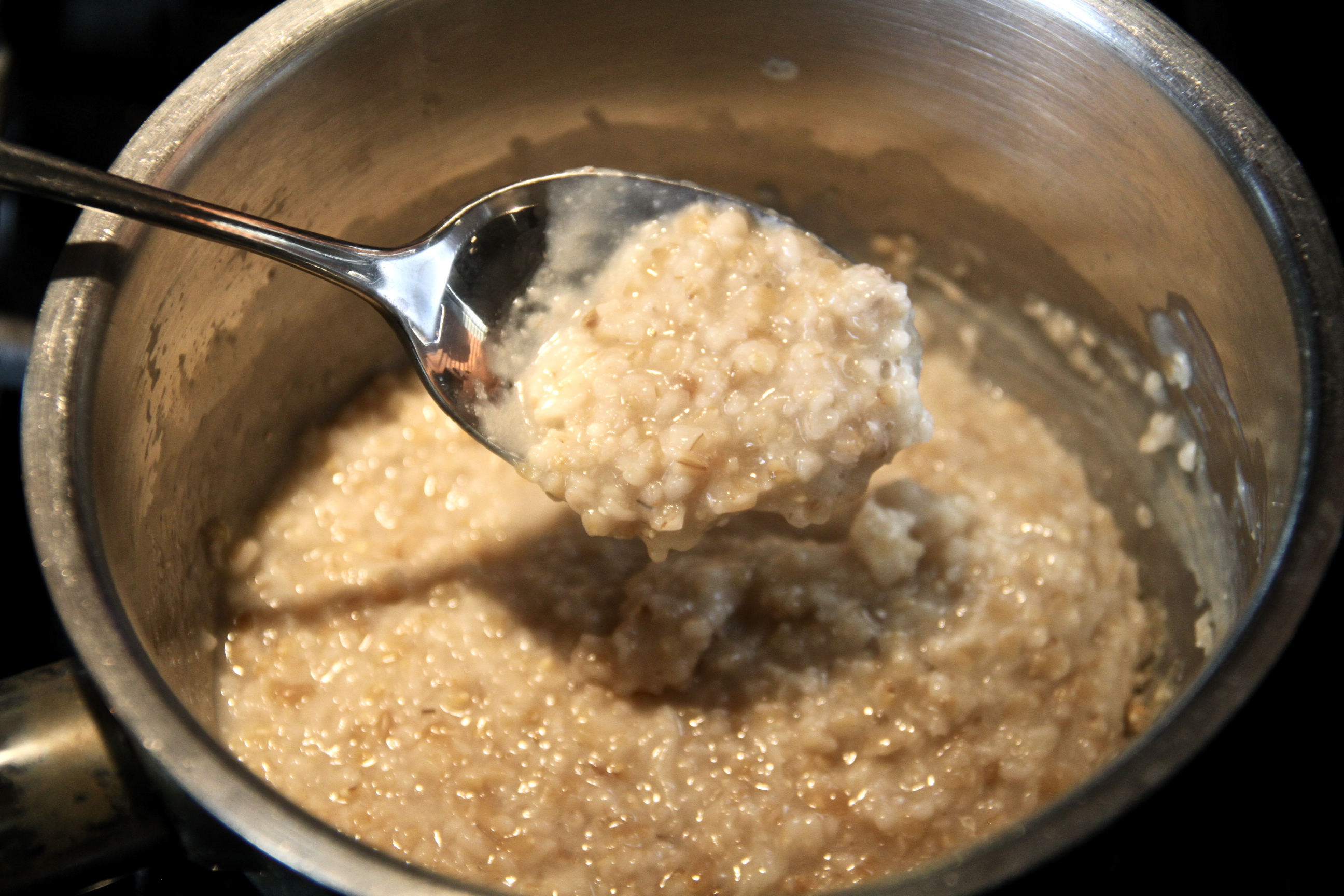 3. Reduce heat to low and slowly stir in your egg white. You'll need to pour and stir at the same time to prevent the egg from setting before it can be fully incorporated into the oats. The important thing to remember here is to add the egg white gradually and mix continuously. Allow it to cook for ~10 minutes.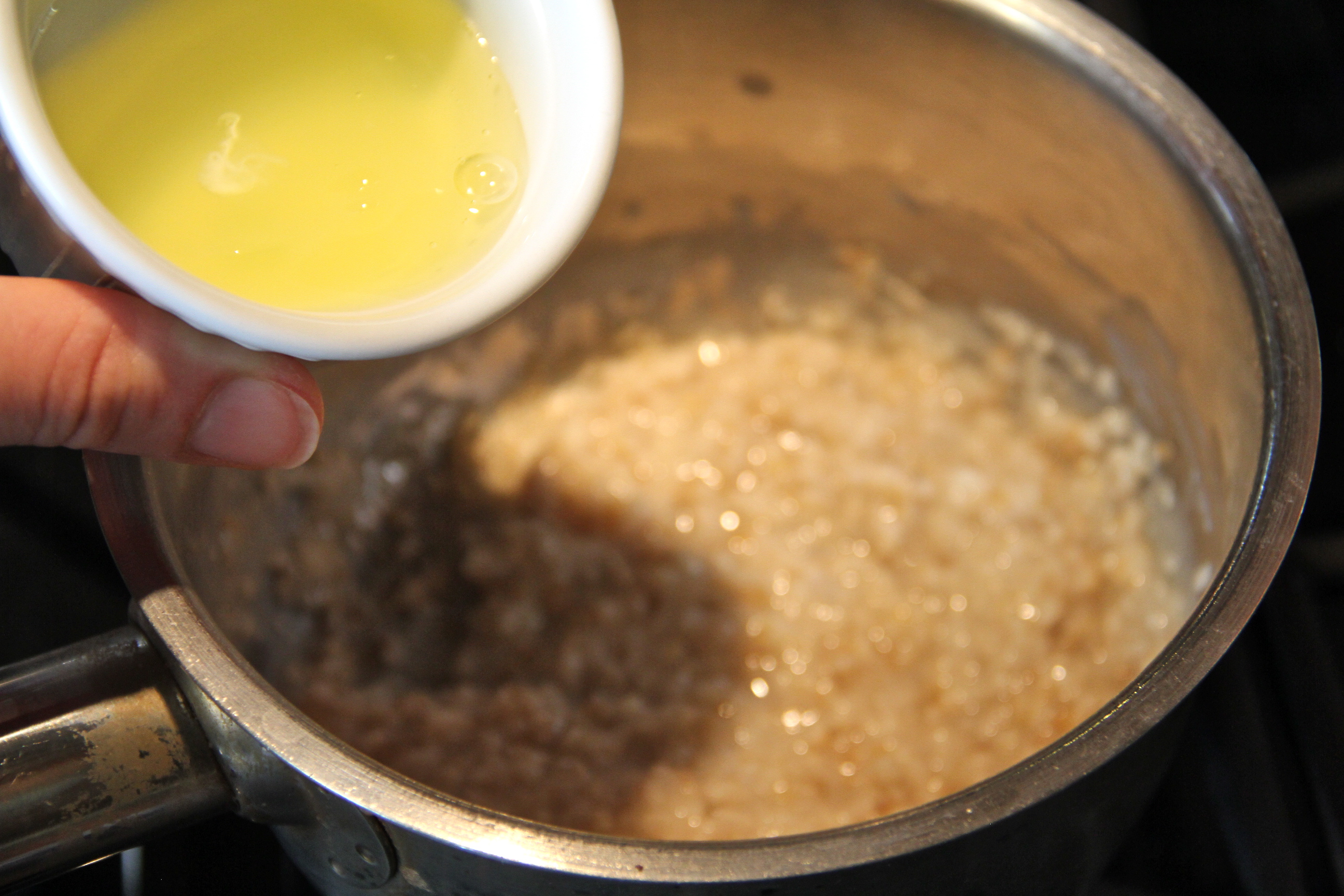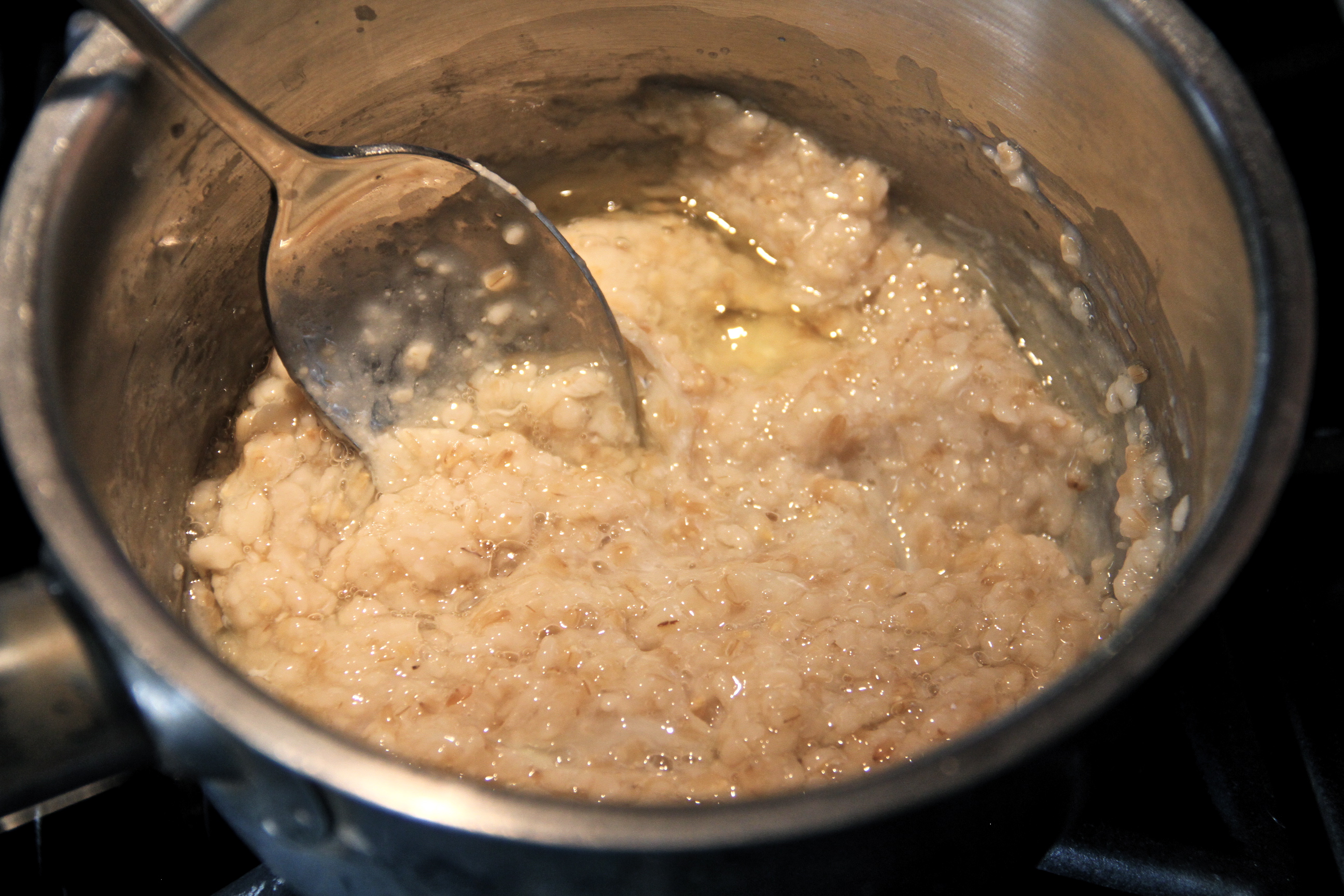 4. When the egg white has set and been fully absorbed by the oats, add in ½ of a thinly sliced banana and ¼ tsp. of vanilla. Stir like crazy before allowing to cook for an additional 10 minutes.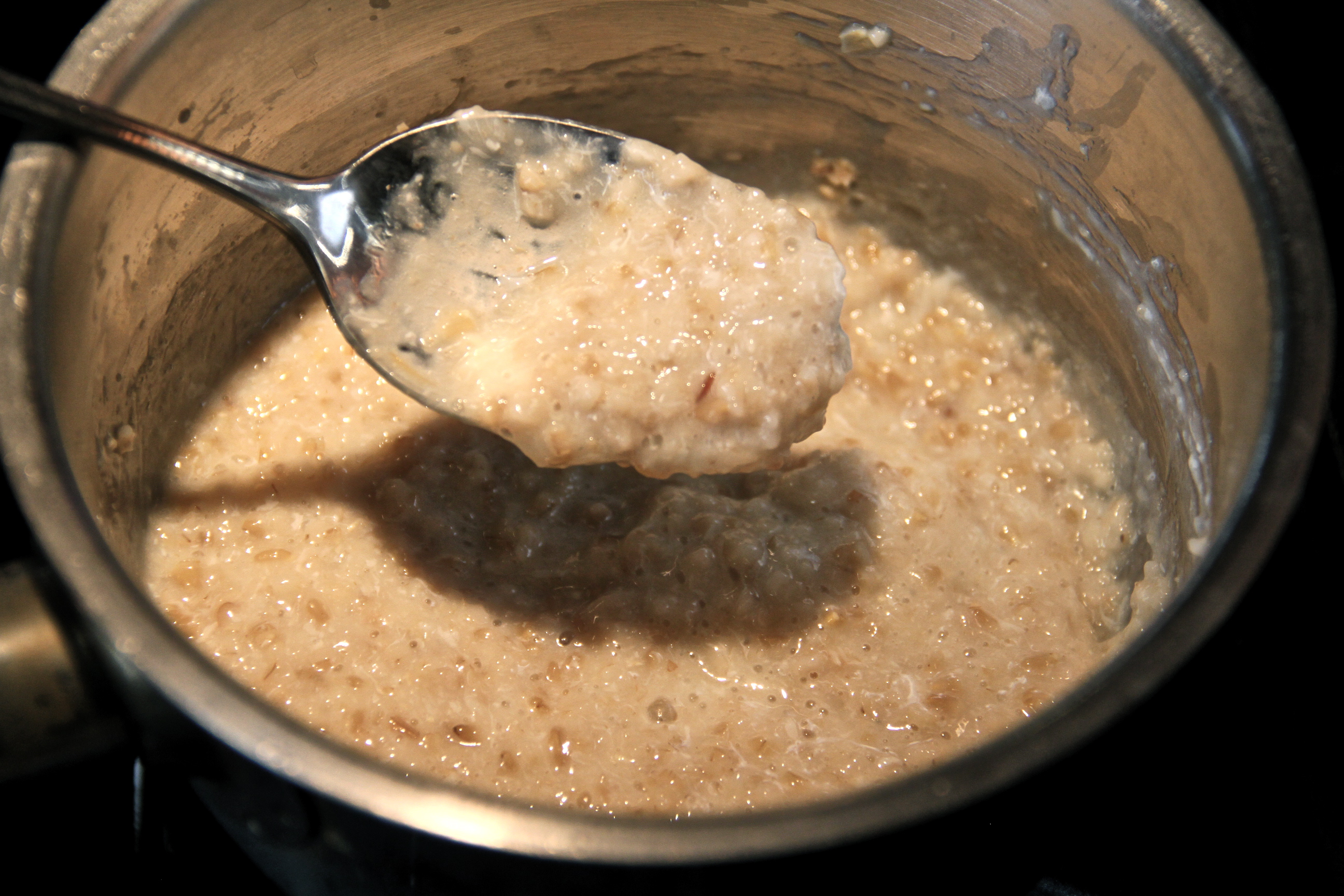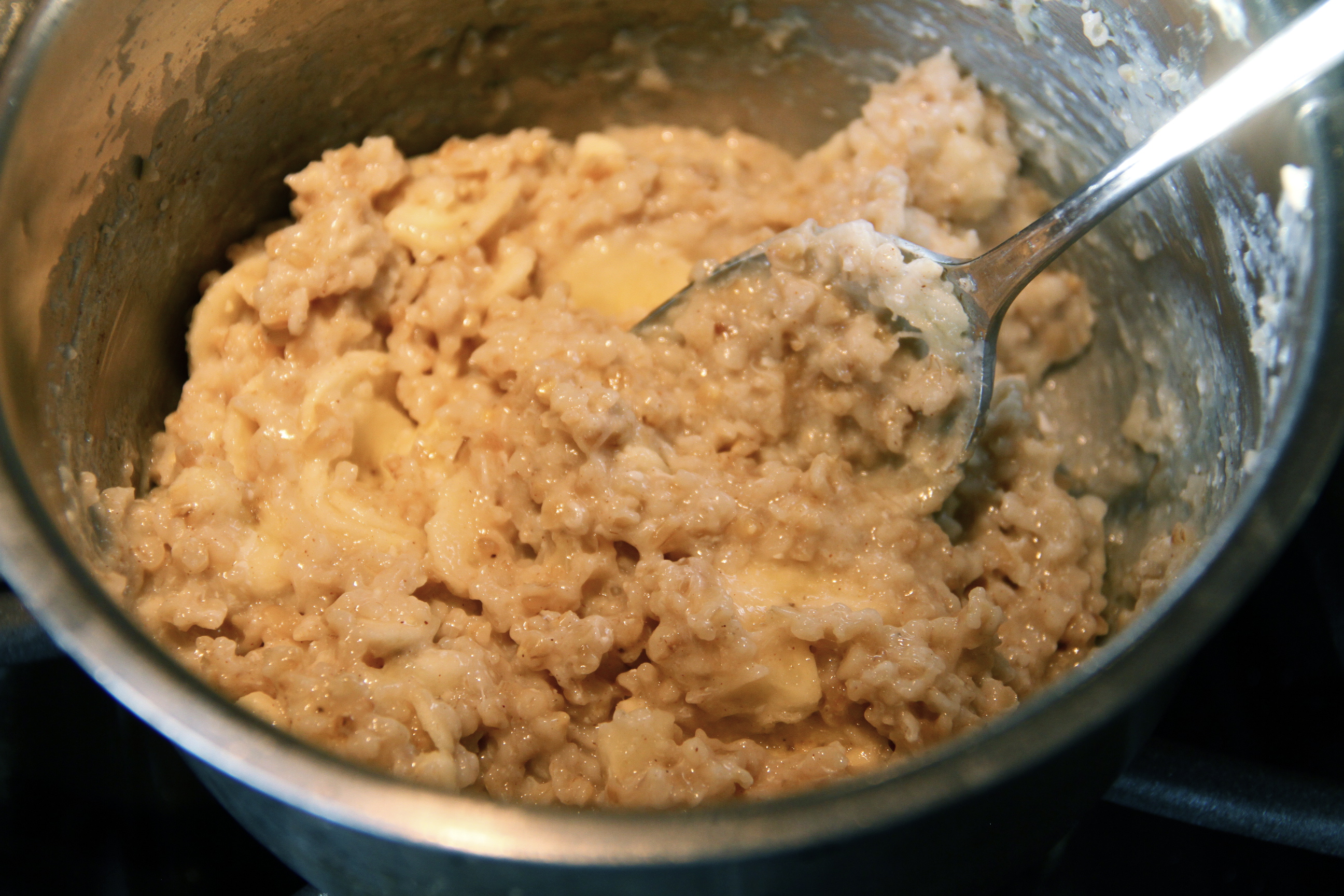 5. Remove oats from the heat and allow them to cool for a few minutes. This will allow them to thicken up a bit more and give them a more doughy/cakey/creamy consistency.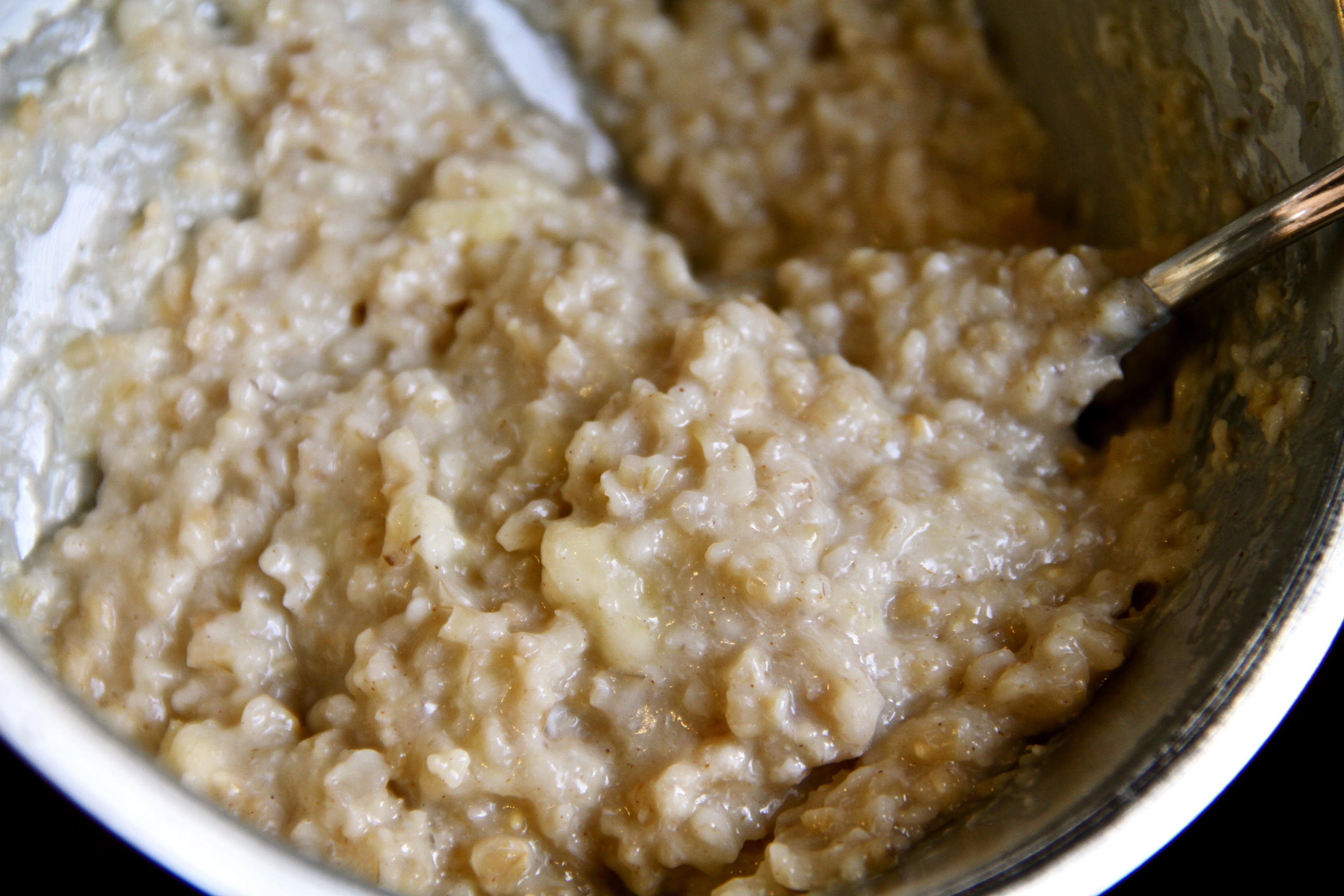 6. Transfer to bowl and garnish with the toppings of your choice!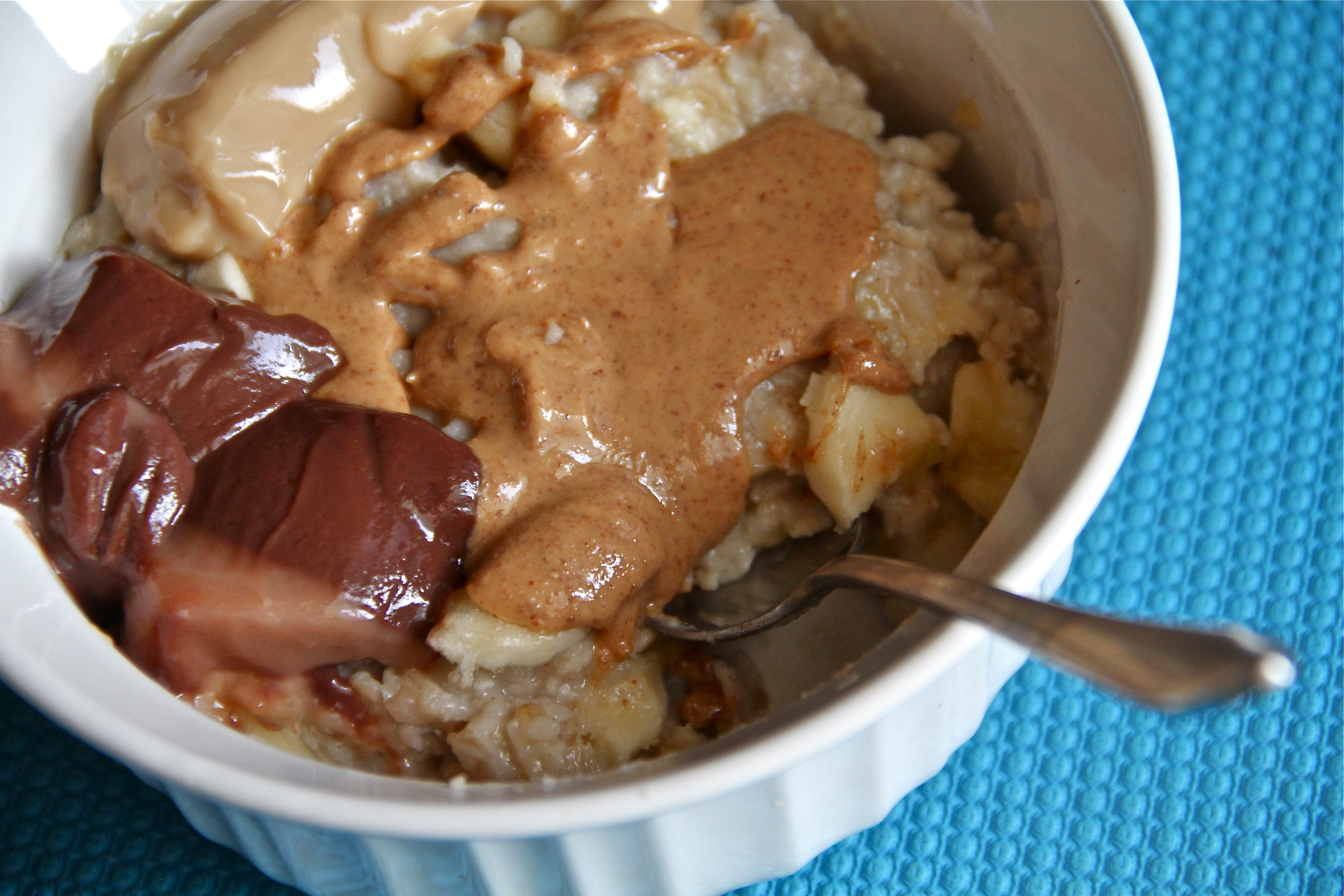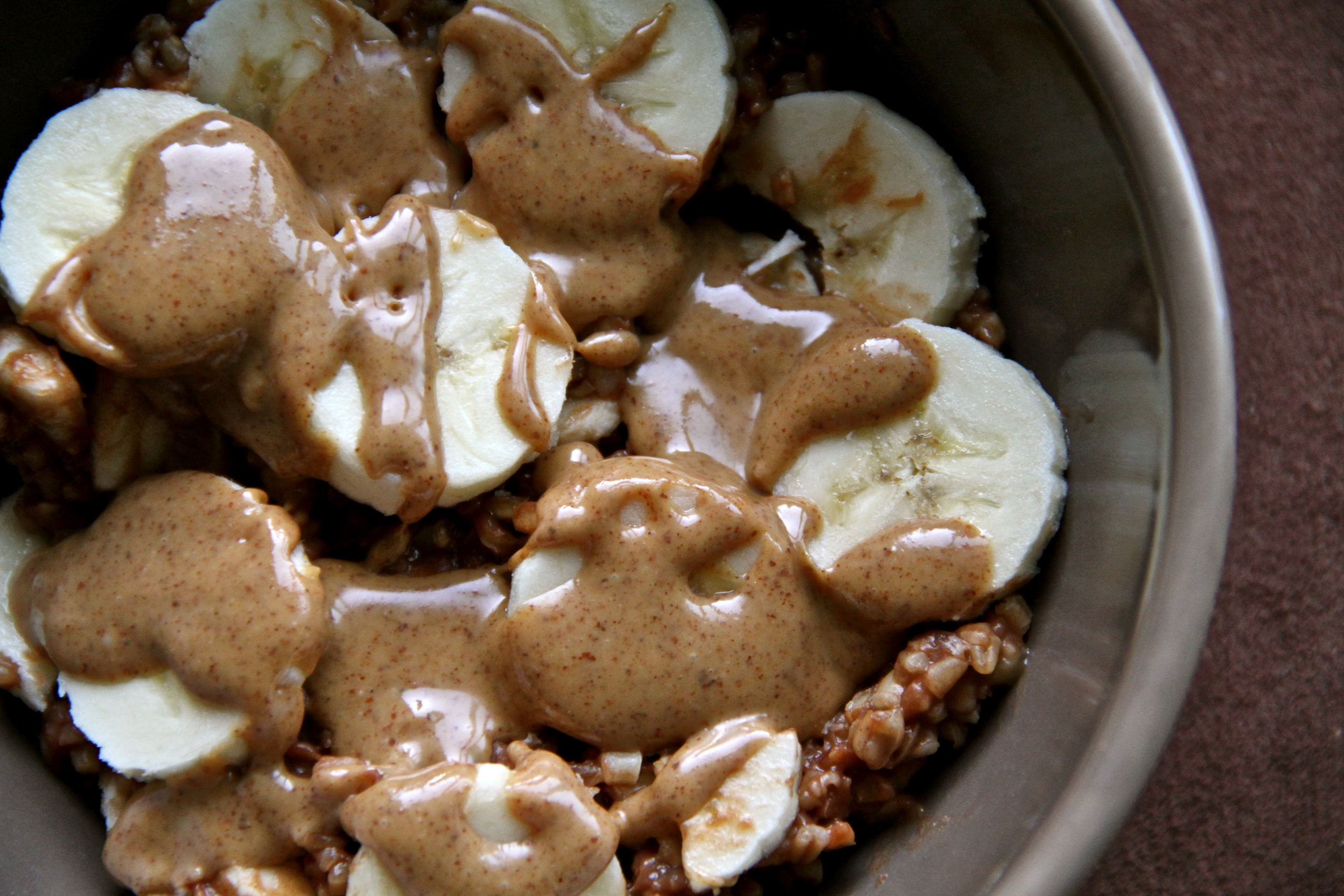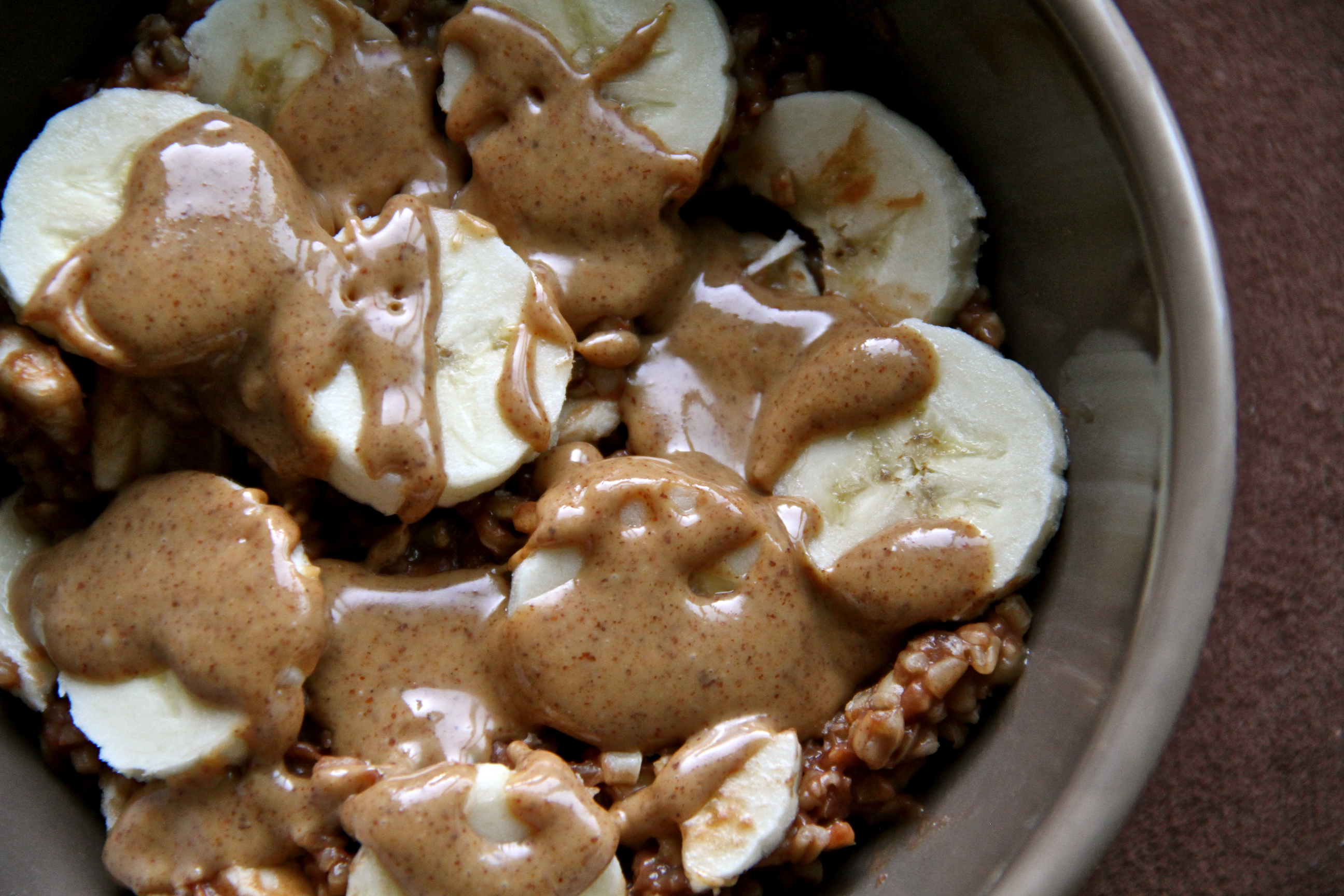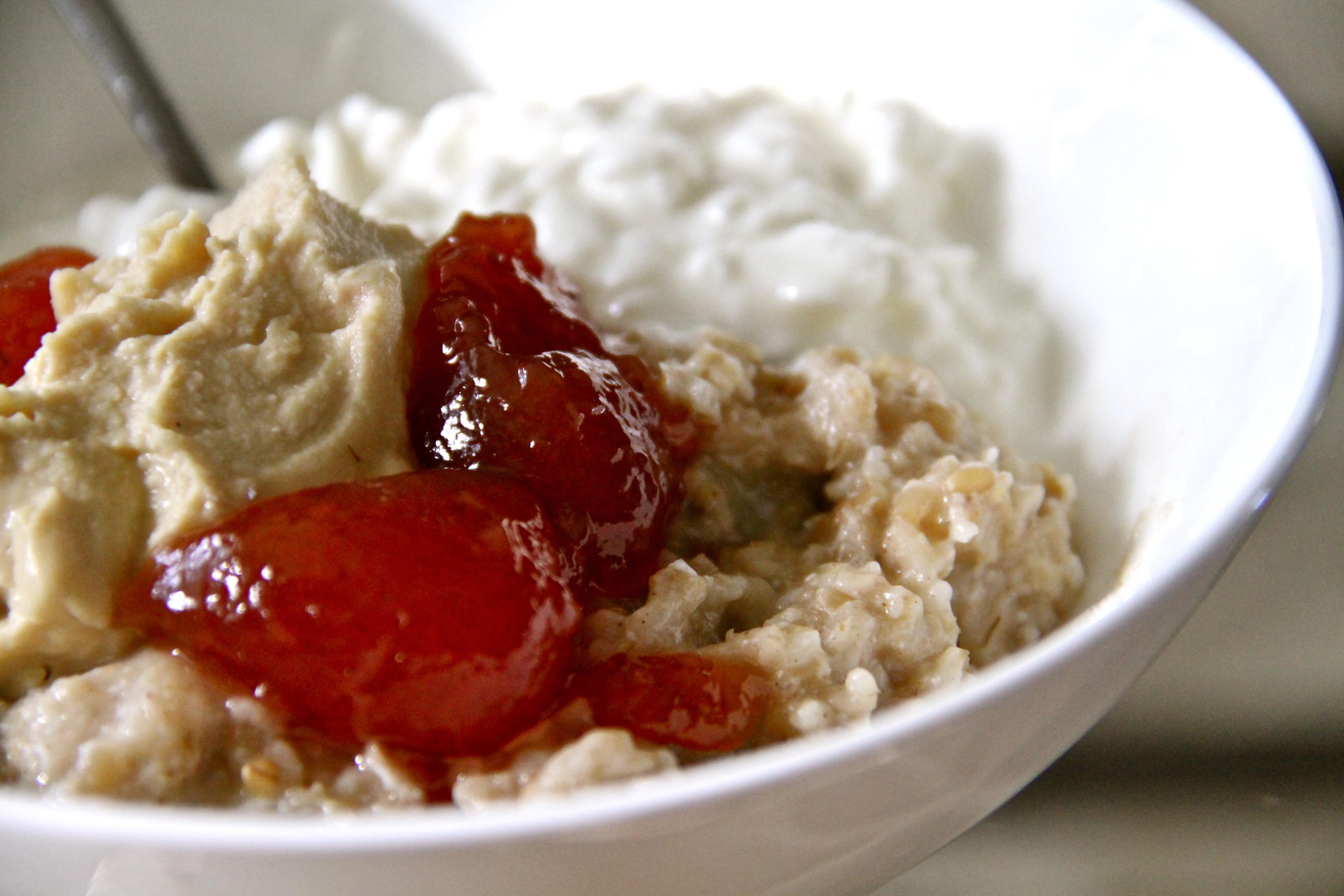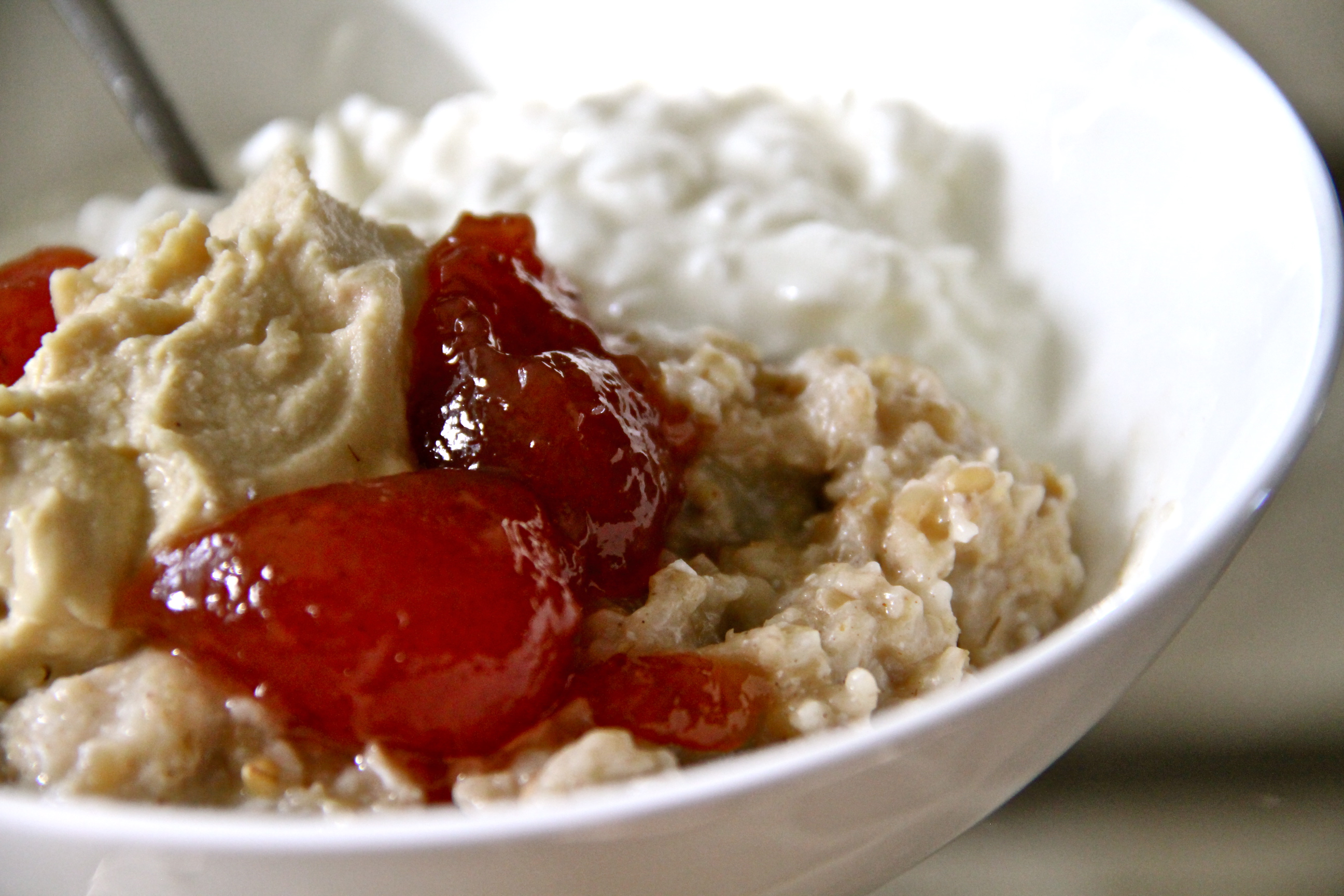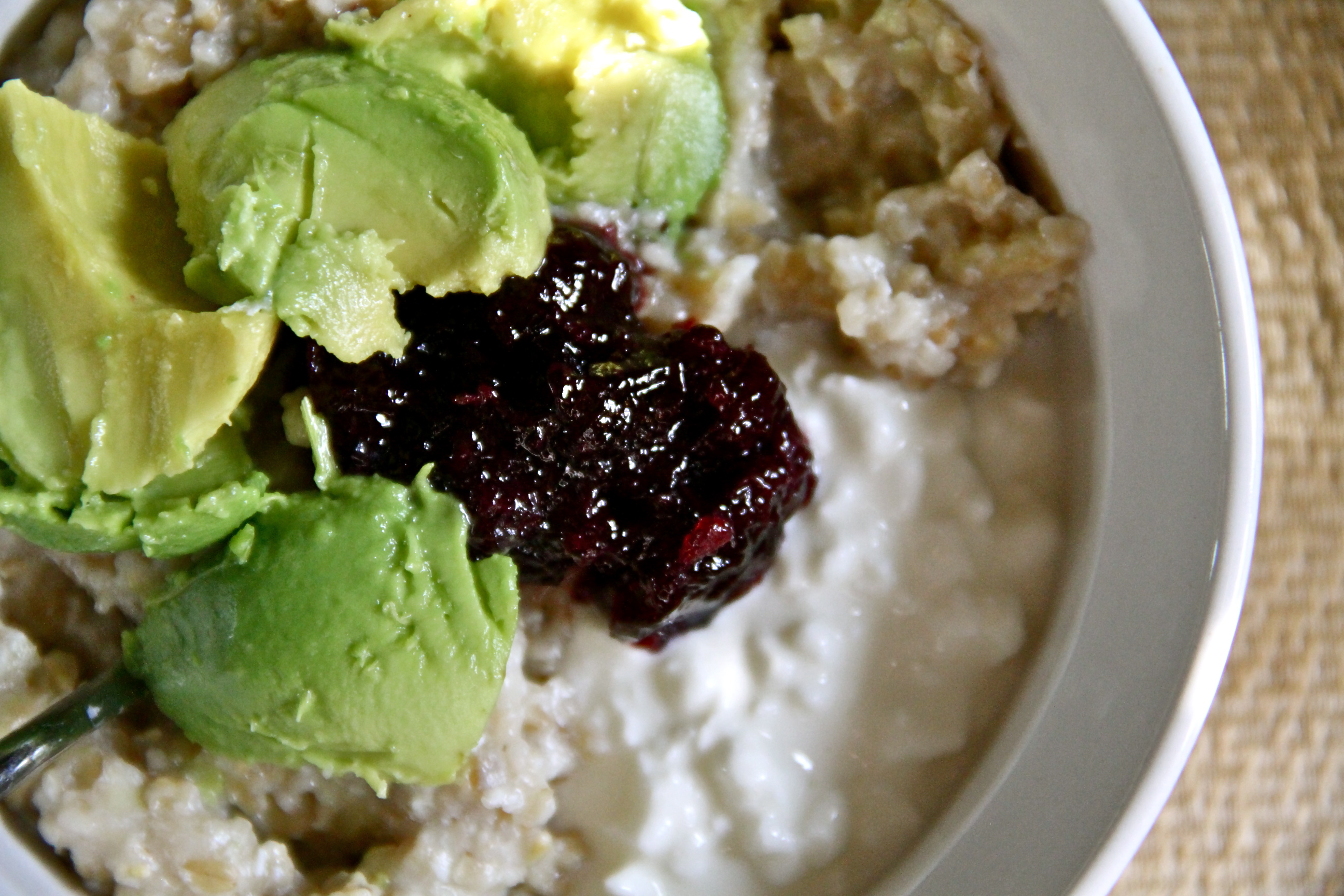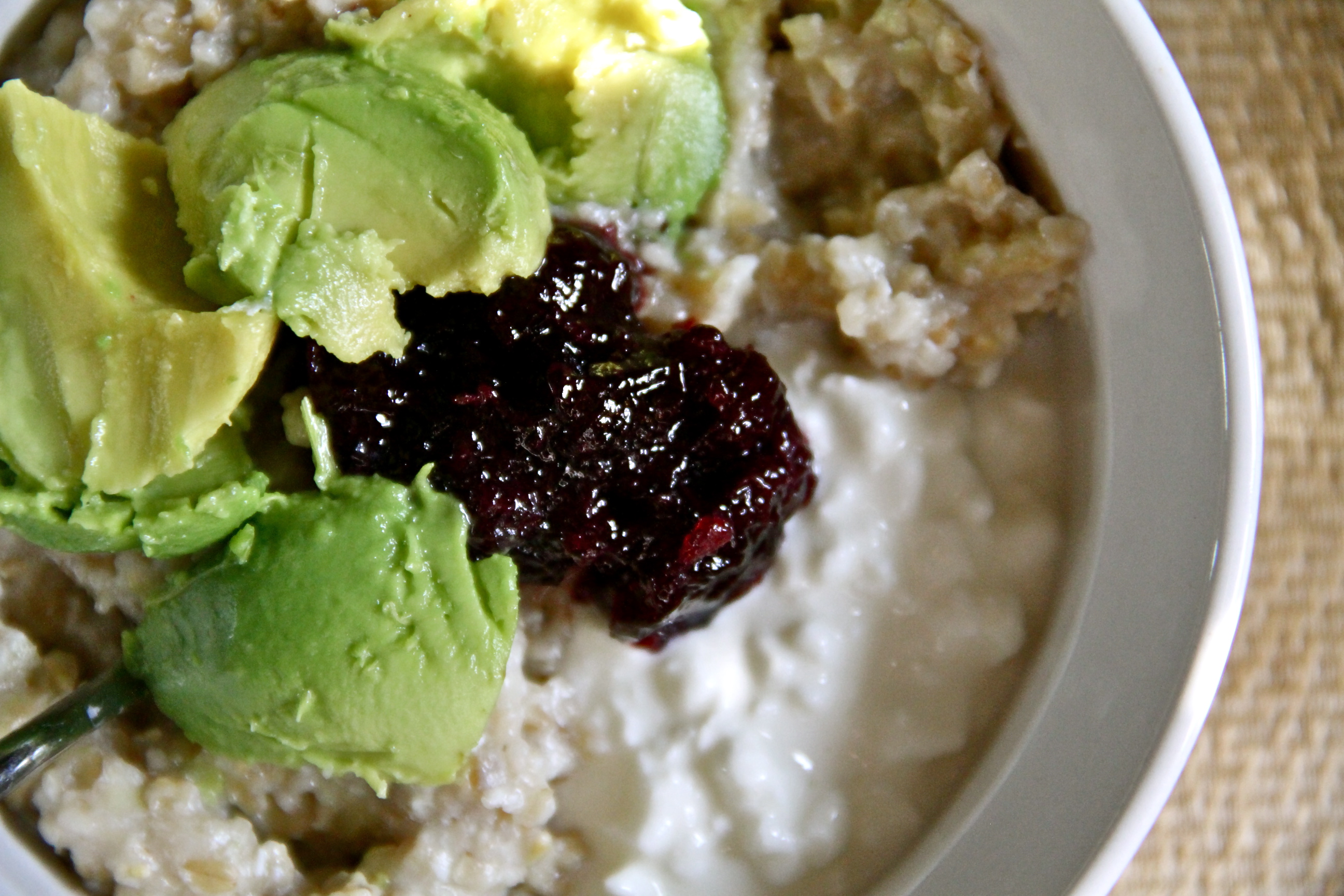 Happy Eating!