A non-traditional pizza that replaces tomato sauce with pumpkin hummus and trades in pizza dough for a simple tortilla that's crispy on the edges and softer towards the middle.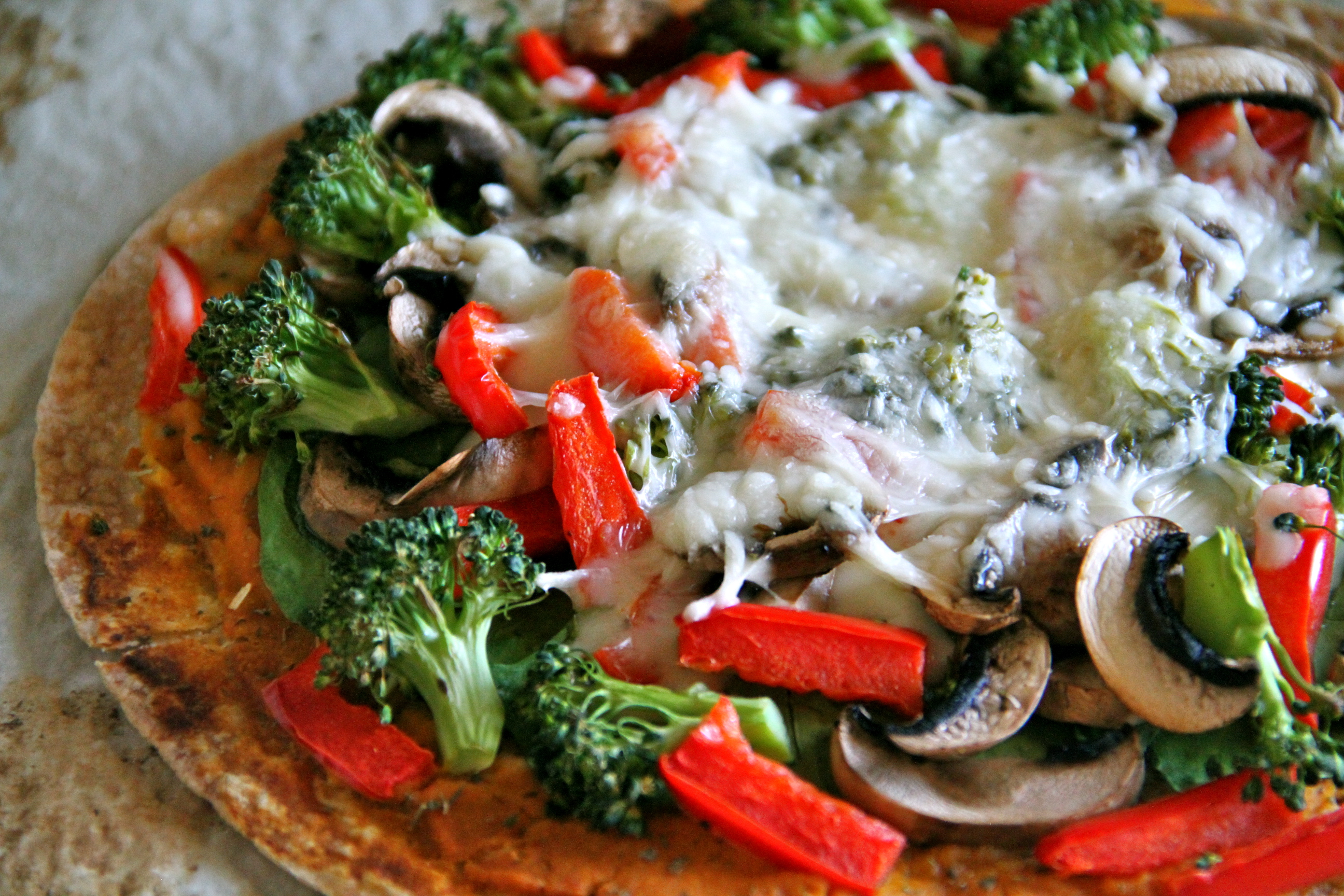 Ingredients (serves one)
1 tortilla/wrap of your choice (I use a Food For Life brown rice tortilla)
2 Tbsp. canned pumpkin puree
2 Tbsp. hummus
spices of your choice (thyme, basil, oregano, rosemary, etc)
small handful of baby spinach leaves
your choice of chopped veggies (mushrooms, bell peppers, broccoli, etc)
your choice of extra toppings (tofu, meat, cheese, avocado, apples, figs, etc)
Instructions
Preheat the oven to 350° F and line a baking sheet with parchment paper.
Place the tortilla on the baking sheet, spreading it evenly with pumpkin first, then hummus, until the entire surface is covered.
Sprinkle on the spices, then create a thin layer of baby spinach leaves, discarding any stems.
Spread the veggies over the spinach, as well as any extra toppings that you choose.
Bake for 20 minutes and allow to cool slightly before enjoying.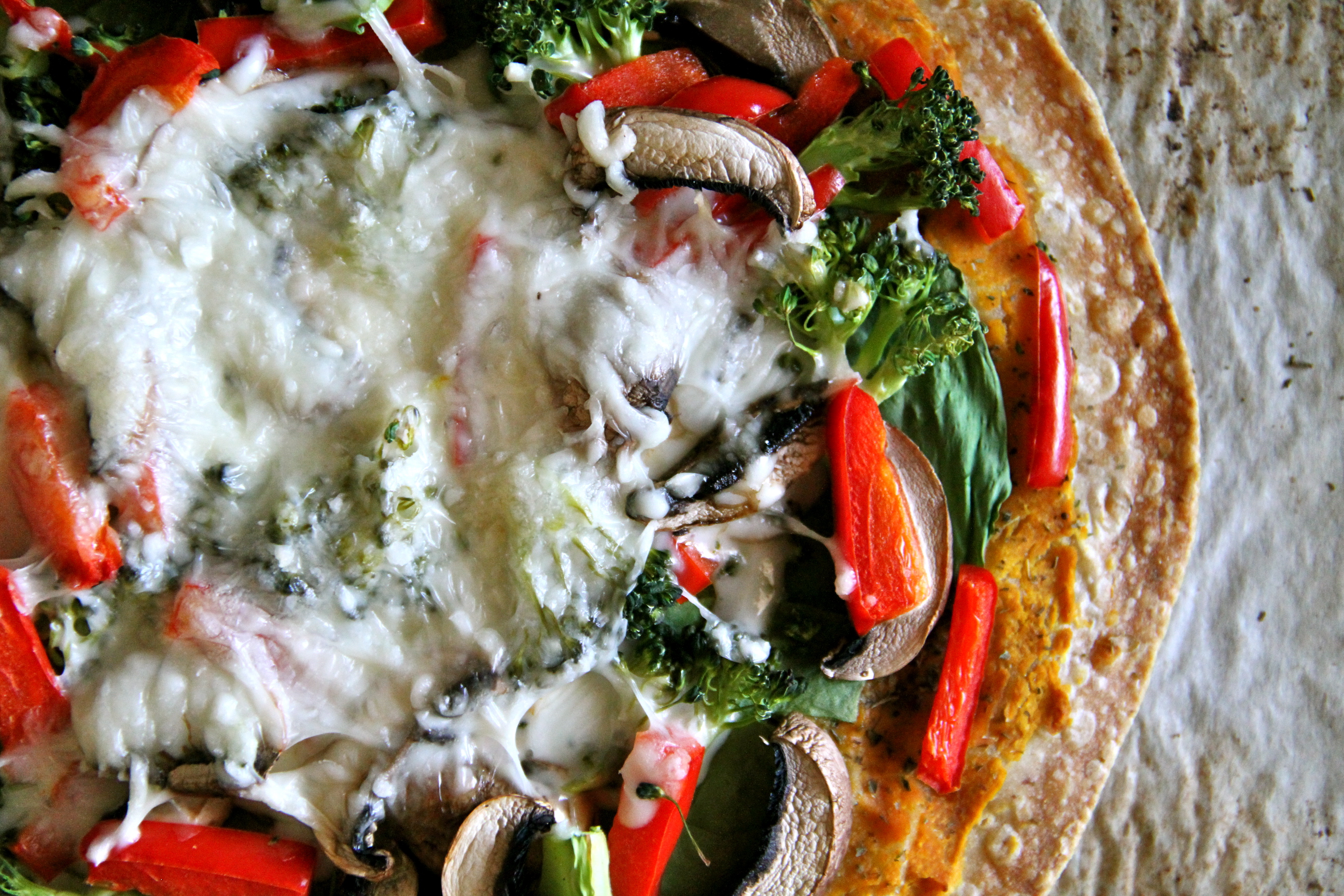 Happy Eating!