Sweet yet tart with the crisp taste of freshly picked apples, this simple 3-ingredient applesauce is so delicious and easy to make that you'll never want to buy the canned stuff again.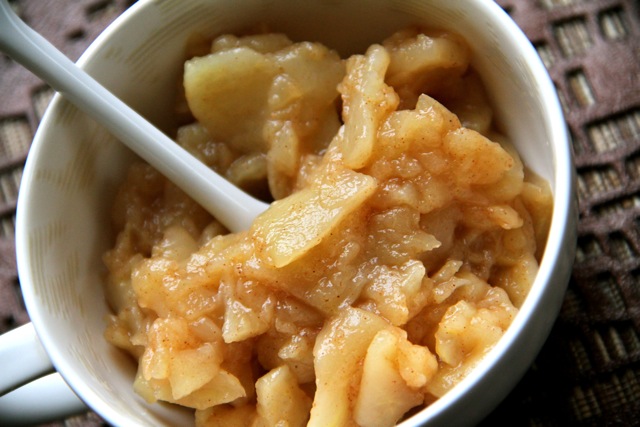 Ingredients
8-10 apples of your choice
½-1 Tbsp. cinnamon
1 tsp. vanilla extract
small cup of cold water with a squeeze of lemon juice (to maintain color)
Directions
Begin by peeling your apples and cutting them into quarters. Cut away the core and dip each quarter into the cup of lemon water.
When all your apples are peeled and cored, cut each quarter into thin slices. Your pieces don't have to be uniform in shape or thickness, as more variety will result in a more interesting texture.
Place sliced apples into a pot with enough water to cover the bottom, cover with a lid, and cook on medium-low heat until desired softness is reached (usually about an hour). Make sure to stir occasionally.
Remove from heat and add vanilla and cinnamon.
Transfer to a sealed container and store in fridge. The applesauce will thicken the longer it sits.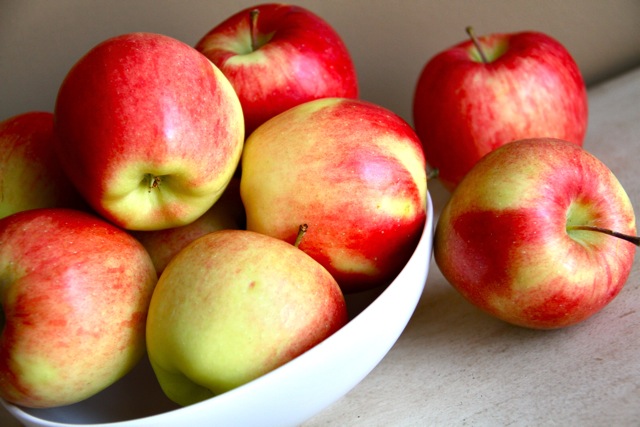 Happy Eating!