Quick, easy, and packed with protein, this bowl of ooey, gooey chocolatey goodness will satisfy that sweet tooth while providing you with lasting, steady energy – perfect to get you through that dreaded afternoon slump.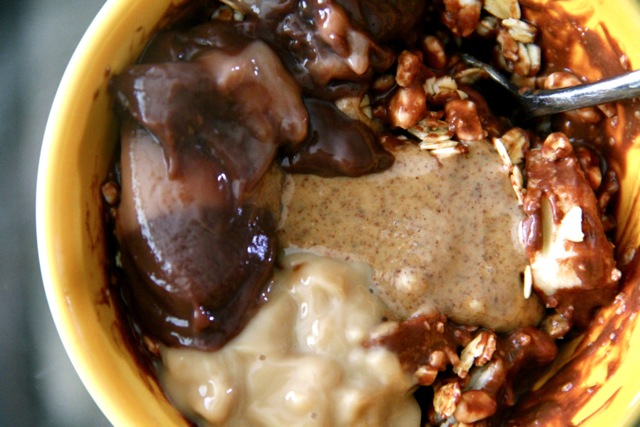 Ingredients (serves 1)
1/2 cup cottage cheese
1 scoop vanilla protein powder (I use whey)
1 Tbsp. cocoa powder
1/4 tsp. vanilla extract
[Recommended] Toppings: sliced banana, almond butter, granola, pudding
Directions
Throw the cottage cheese, protein powder, cocoa, banana, and vanilla into a blender (I use the Magic Bullet). Blend until a "whipped" consistency has been reached.
Empty into a bowl and throw on your desired toppings. I highly recommend nut butter for richness, granola for crunch, and pudding for extra sweetness and gooey-ness.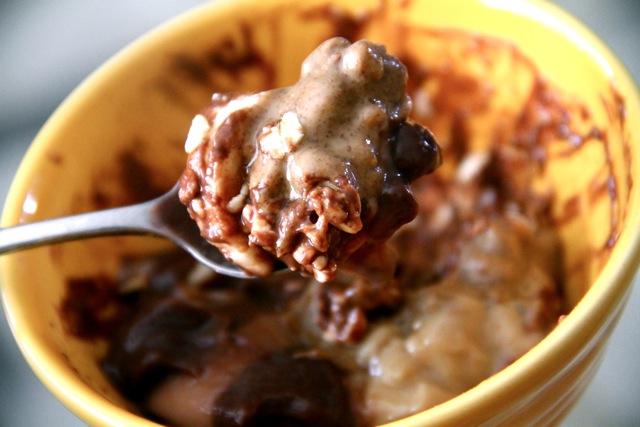 Happy Eating!