The classic flavor of everyone's most beloved cookie in a dense muffin form. Soft. Chewy. Chocolatey. You won't be able to help but fall in love with these precious gems.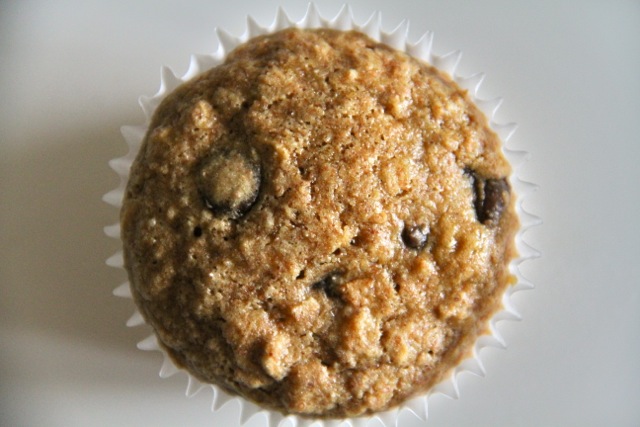 Ingredients (makes 12 muffins)
1 cup old fashioned oatmeal
1 cup vanilla almond milk (or any milk)
1 cup spelt flour (whole wheat would work as well)
½ tsp. baking powder
½ tsp. baking soda
¼ tsp. salt
¼ cup natural almond butter
1 egg
½ cup unrefined sugar
1 tsp. vanilla extract
½ cup chocolate chips
Instructions
In a medium sized bowl, combine the oats and almond milk. Set aside until the oats have absorbed the majority of the liquid; approximately 30 minutes – 1 hour.
When ready to begin, preheat oven to 350°F, and lightly oil a muffin tray, or line it with 12 paper/silicone liners.
In a large bowl, combine flour, baking powder, baking soda, and salt. Mix well.
Toss the almond butter, egg, sugar, and vanilla into a blender, and blend until smooth. Pour the contents of the blender into the oat and milk mixture, and stir until fully combined.
Combine wet and dry ingredients, stirring gently. Do not overmix. Fold in chocolate chips.
Divide dough evenly among the 12 muffin cups, and bake for 20 minutes. When finished, remove them from the muffin tray and allow to cool on a wire rack.
You can visit this post for more detailed instructions.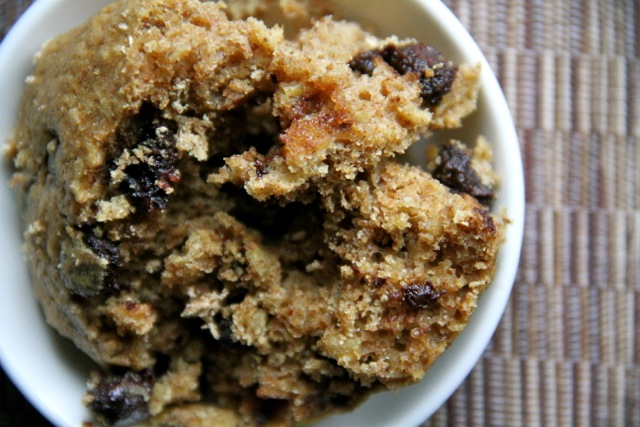 Happy Eating!