One of my absolute favorite desserts to eat is probably banana bread. It may not be super fancy, indulgent, or exotic, but there's just something about it that makes me weak in the knees… although you may never have guessed it given how rarely it seems to appear around these parts. I mostly blame that on my grocery store and its inability to supply suitable bananas though…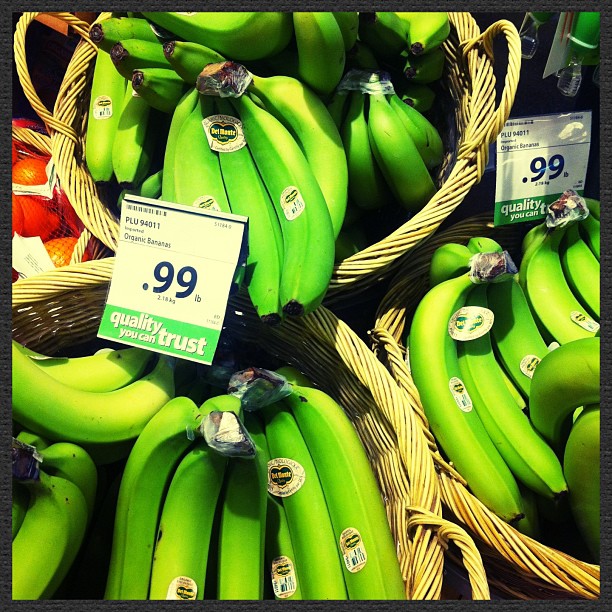 I may have mentioned before that I'm kind of a banana fiend? Well, when you're going through 2 or 3 a day and having to continuously wait for your green bananas to ripen, you don't often find yourself with perfectly ripe baking bananas lying around… That is, of course, unless you steal some from your parents….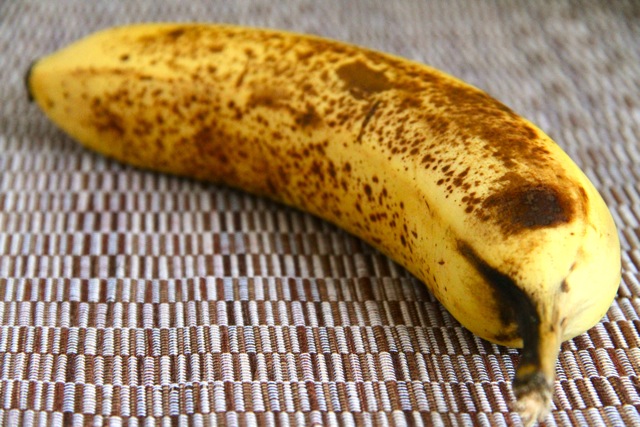 … who, oddly enough, don't seem to share your affinity for the delightful yellow fruit, consequently making you wonder if you were indeed adopted. But that's a whole other story for a whole other post (or not)… Yesterday I promised you a recipe for banana bread, and by golly (did I really just say that??) here it is…
. – . – . – .
. chocolate chip banana bread .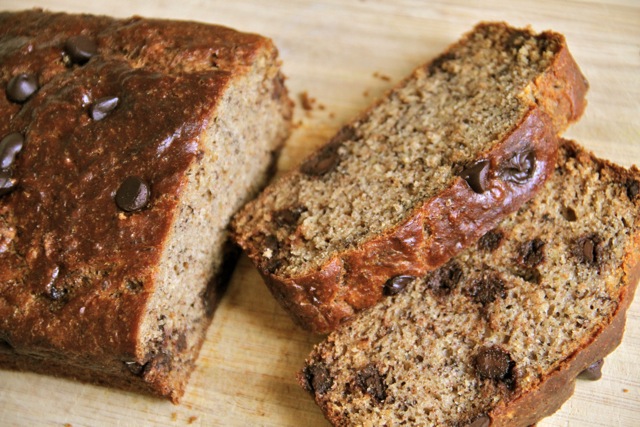 Ingredients (makes one 9×5 loaf)
1 cup all purpose flour
½ cup whole wheat flour
1½ tsp. baking soda
1 tsp. cinnamon
½ tsp. sea salt
¼ cup coconut oil, melted
2 large, ripe bananas (~ 1 cup mashed)
¼ cup plain Greek yogurt
¼ cup maple syrup
1 egg, lightly beaten
1 tsp. vanilla extract
½ cup chocolate chips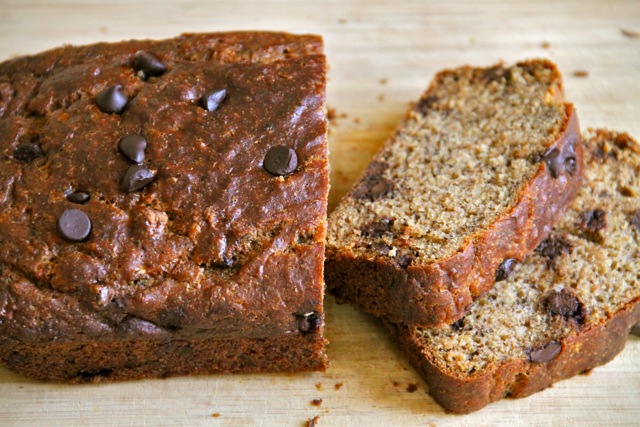 Instructions
Preheat your oven to 350ºF, and lightly grease a 9 x 5 bread pan.
In a large bowl, combine flours, baking soda, cinnamon, and salt. Stir until well combined and set aside.
Melt your coconut oil by placing it in a microwave safe dish and heating for 15 seconds. Remove, stir, and repeat until no chunks remain.
In a medium sized bowl, combine the mashed banana, Greek yogurt, maple syrup, egg, and vanilla. Stir until well combined before adding the melted coconut oil.
Pour the wet ingredients into the dry ingredients and stir gently. Do not overmix.
Fold in chocolate chips, mixing lightly.
Pour the batter into your prepared loaf pan, spreading it out evenly, and bake for 40 minutes.
Remove from oven and let cool for about 10 minutes before transferring to a cooling rack to cool completely.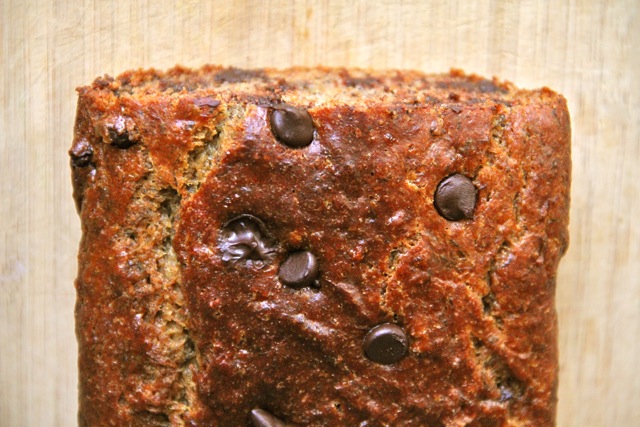 . – . – . – .
I have it on good, unbiased, objective authority that this recipe is a real winner. You can never go wrong with the combination of bananas and chocolate, and the bread itself comes out wonderfully dense and moist without being too sweet or heavy feeling. Translation: it's relatively healthy without seeming so.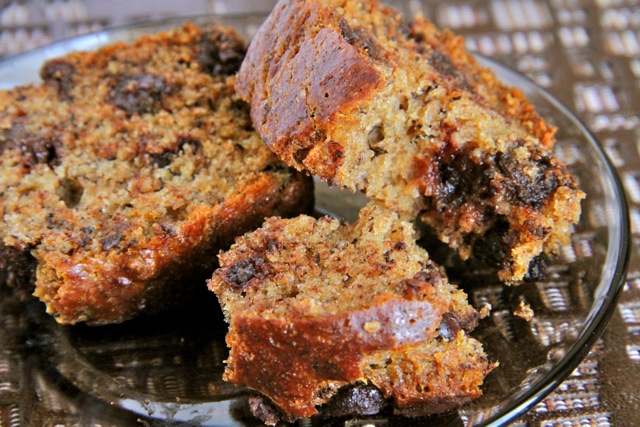 The only downside? It doesn't last… I baked this on Sunday afternoon to bring over to my parents' place for Sunday night dinner, and as of right now (read: Tuesday morning), there's only about one piece left. Oops? But I guess that's just all the more reason to bake up some more. Now if only I could get my hands on some ripe bananas…
Happy Tuesday, friends!
. – . – . – .
How do you like your bananas? Green? Yellow? Spotty? None of the above?!
What's your favorite way to eat bananas?