Who says you can only have oatmeal for breakfast? This pizza inspired bowl of oats makes for a perfect savory lunch or dinner.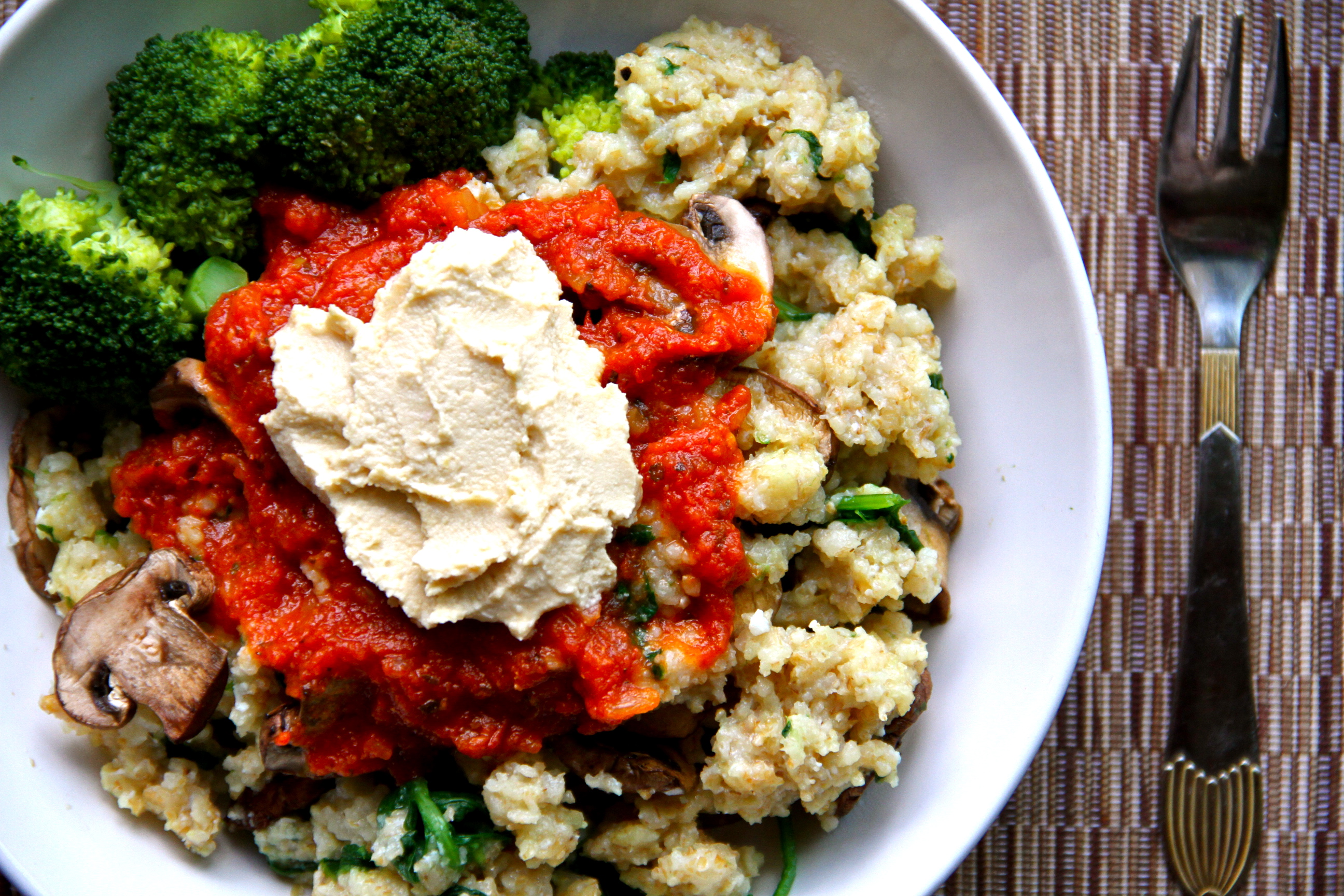 Ingredients (serves one)
½ cup rolled oats
1 cup veggie/chicken broth
1 – 2 Tbsp. nutritional yeast (depending on how "cheesy" you want them)
1 egg white
1 wedge of Laughing Cow Cheese
3 – 4 crimini mushrooms, sliced
handful of spinach
¼ cup pasta sauce
2 Tbsp. hummus
Instructions
Bring broth to a boil over medium heat.
Add oats, reduce heat, and cook until most of the liquid has been absorbed.
Slowly add the egg white, stirring constantly until it's been evenly distributed.
Stir in the nutritional yeast, Laughing Cow wedge, mushroom slices, and spinach, turn the heat to low, and cover the pot; this will allow the spinach to wilt and the egg to fully cook. It should be done after ~ 5 minutes, but you can continue cooking until your desired consistency is reached.
Transfer the oats to a bowl and top with pasta sauce and hummus.
Optional: throw in a crumbled veggie burger and some greens for a complete meal.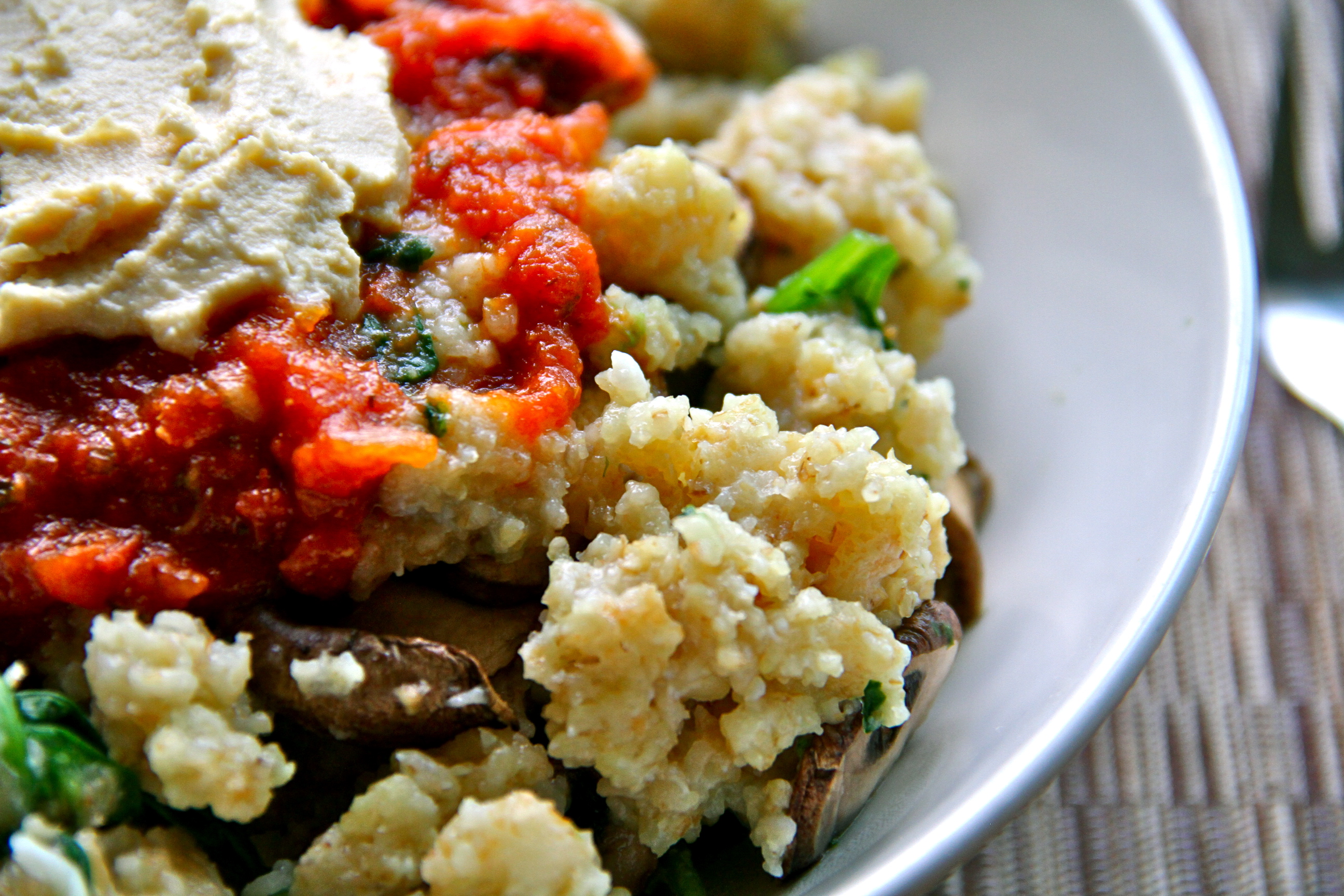 Happy Eating!