A refreshing, no-bake dessert that's perfect for summer, these tangy little cheesecake bites are neither overly sweet nor mind-numbingly rich, but will always hit the spot.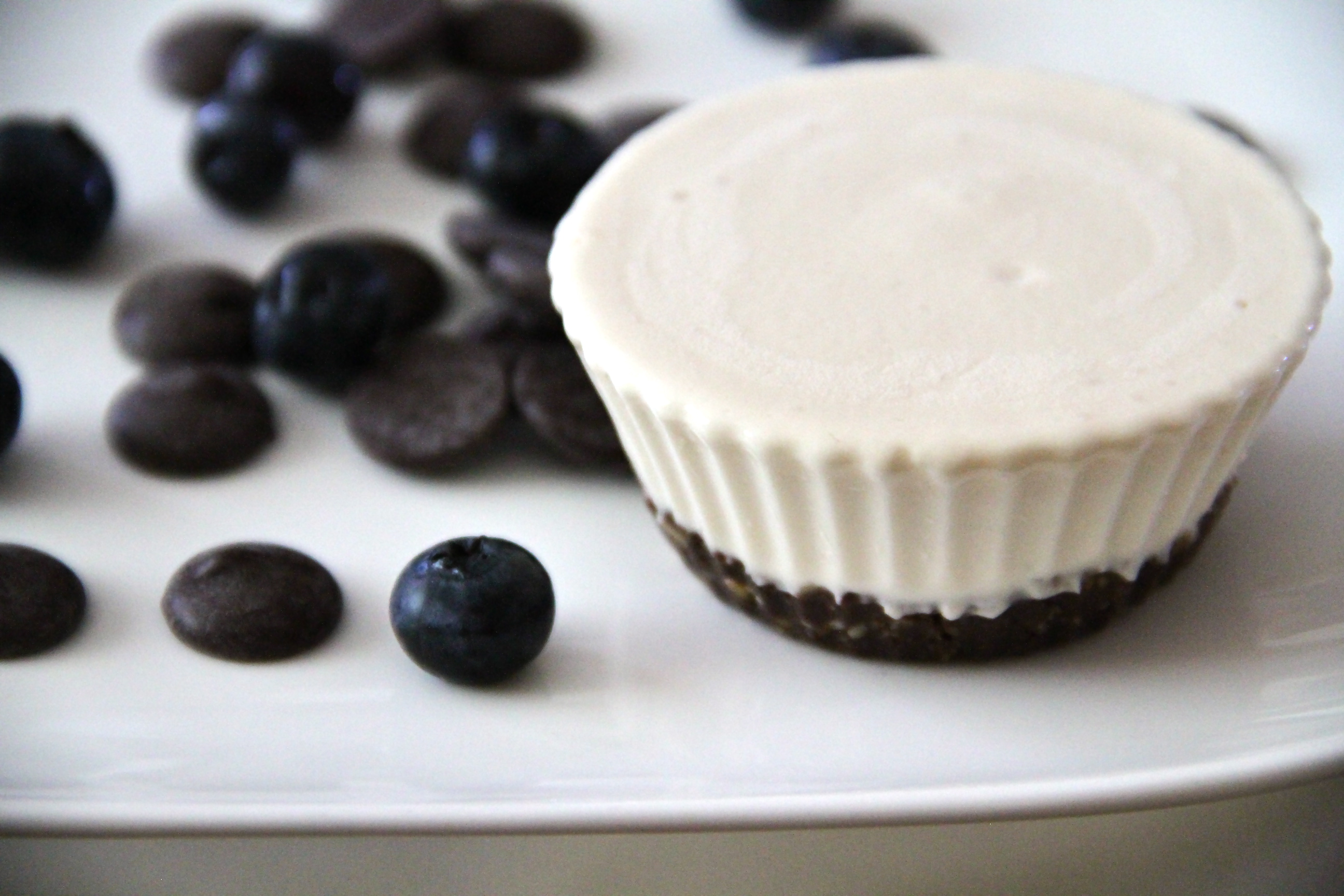 Ingredients (makes 10 muffin sized bites)
For the crust:
¼ cup cocoa powder
½ cup almond meal
¾ cup rolled oats
¼ cup honey
pinch of salt
For the filling:
1 cup plain Greek yogurt
1 8 oz. package of cream cheese, at room temperature
¼ cup sugar
1 tsp. vanilla
Directions
For the crust:
Combine cocoa powder, almond meal, and oats in a food processor and pulse until well combined.
Add honey and salt and continue to pulse until thoroughly combined.
Using a tablespoon, divide mixture evenly among 10 silicone baking cups. Firmly press it down until it becomes compact and holds together in the bottom of the baking cups.
Cover and refrigerate for ~ 1 hour, until set.
For the filling:
Using a blender or electric mixer, beat cream cheese until smooth. Add sugar and vanilla, and continue beating. Finally, add yogurt and beat until the mixture is smooth and fully combined.
Spoon cheese mixture into prepared cups, filling almost to the top. Place into a muffin tin and freeze for at least 4 – 5 hours, until firm to the touch.
Prior to serving, remove from the freezer, peel away silicone lining, and allow them to soften up for ~15 minutes. Garnish with toppings of choice.
You can visit this post for more detailed instructions.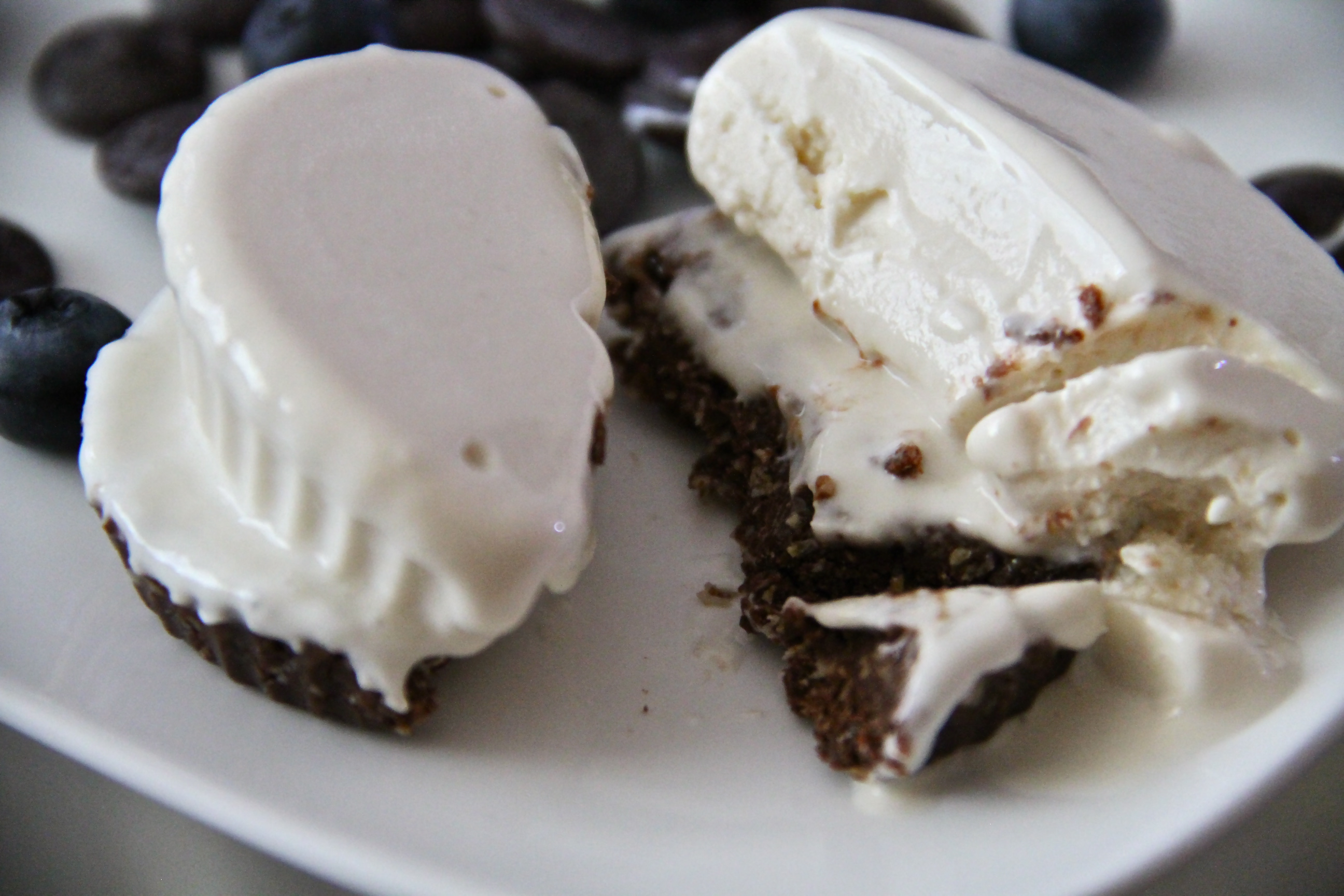 Happy Eating!