Who doesn't love baked sweet potato fries? The addition of maple syrup gives these fries the perfect amount of sweetness, while the flaxseeds add a slight crunch and a healthy dose of omega 3's.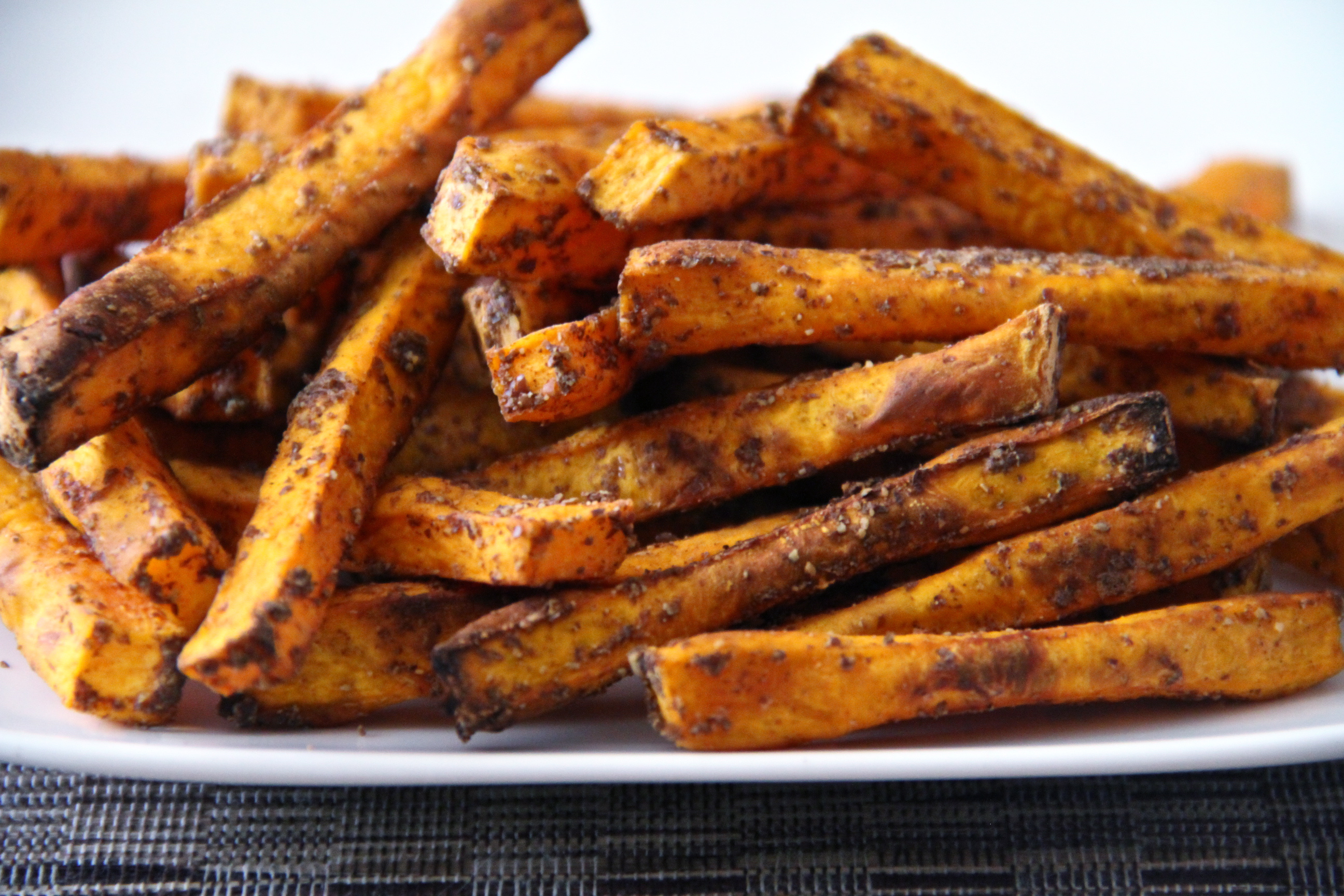 Ingredients 
(serves one as a side)
1 medium sweet potato
2 tsp. maple syrup
1 Tbsp. ground flax
sea salt (to taste)
cinnamon (to taste)
Instructions
Preheat oven to 400º F, and line a baking sheet with parchment paper.
Slice the sweet potato into fry shape, taking care to make each piece the same size (~ 1/4″).
Drizzle the maple syrup into a large bowl, and toss the fries in, making sure they're all evenly coated by massaging them with your fingers.
Transfer the coated fries into a Ziploc baggie and add the flax, sea salt, and cinnamon.
Close the baggie and begin shaking/massaging it to ensure all of the fries are evenly coated.
Empty the fries onto the baking sheet, and bake for 40 minutes, turning them halfway through.
Allow to cool slightly before enjoying. They taste wonderful on their own, and even better when dipped in nut butter, ketchup, or hummus.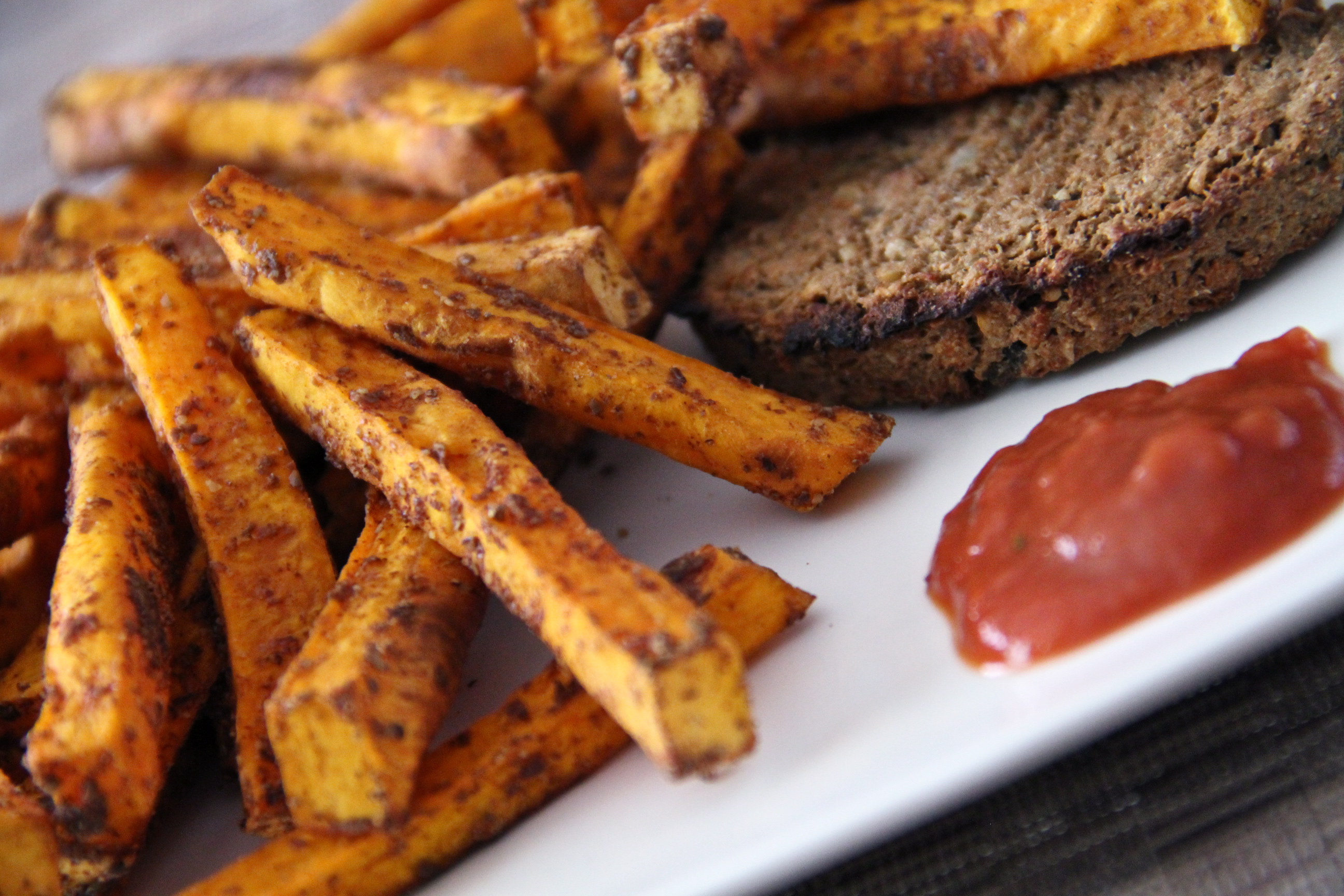 Happy Eating!