Love cookies and muffins but can't decide which to bake? How about both? Shaped like cookies and sporting the consistency of a muffin, muffies offer the best of both worlds.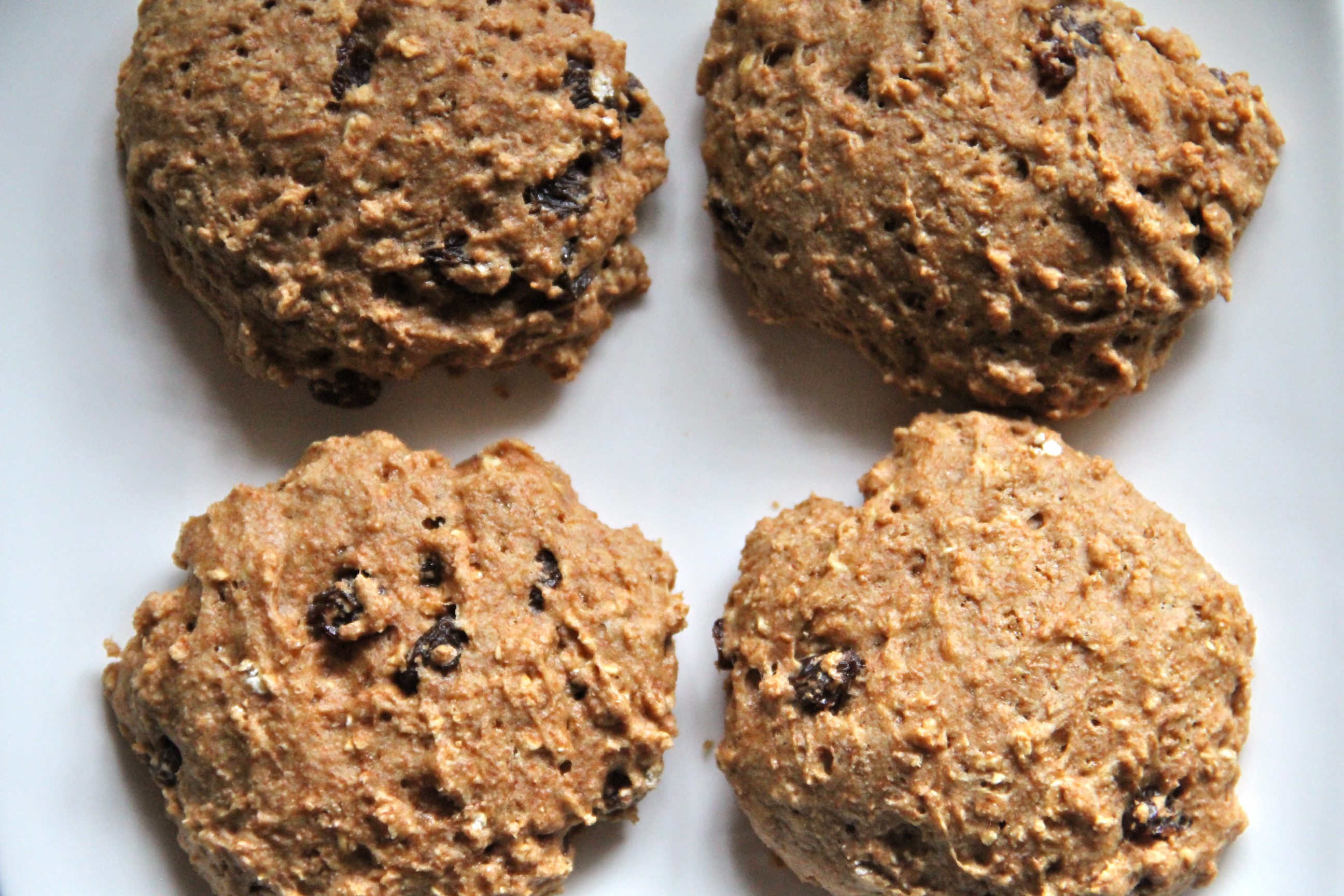 Ingredients (makes 10 muffies)
¾ cup + 2 Tbsp. spelt flour
½ cup quick oats
¼ cup unrefined sugar
1 tsp. baking powder
¼ tsp. baking soda
¼ tsp. salt
½ tsp. cinnamon
¼ tsp. nutmeg
¼ cup raisins
2 Tbsp. shredded coconut
1 pot (½ cup) caramel pudding (I use Belsoy)
¼ cup vanilla almond milk
1 Tbsp. melted coconut oil
1 tsp. vanilla extract
Directions
Preheat your oven to 350ºF, and line a cookie sheet with parchment paper.
In a large bowl, combine all the dry ingredients. Mix well until fully combined and set aside.
In a separate bowl, combine pudding, milk, and vanilla. Melt the coconut oil in a microwave or toaster oven, and add it to the pudding mixture. Stir until fully incorporated.
Add the wet ingredients to the dry ingredients, and stir gently. Do not overmix.
Spoon dough onto the cookie sheet as you would if you were making cookies. Use a heaping tablespoon of dough for each muffie, and flatten slightly.
Bake for 12 minutes. Remove from oven and transfer to a wire rack to cool.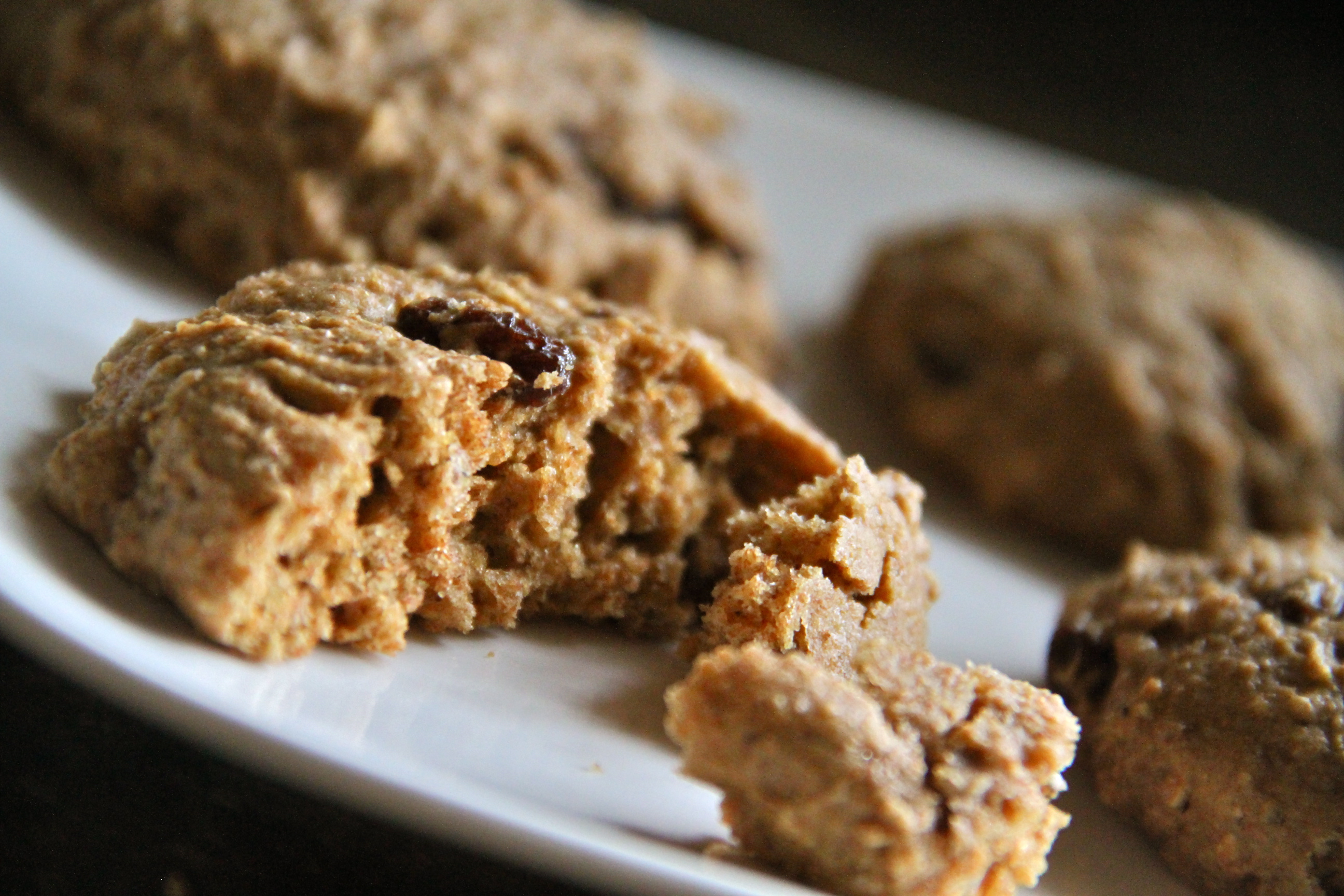 Happy Eating!