Banana Oat Breakfast Smoothie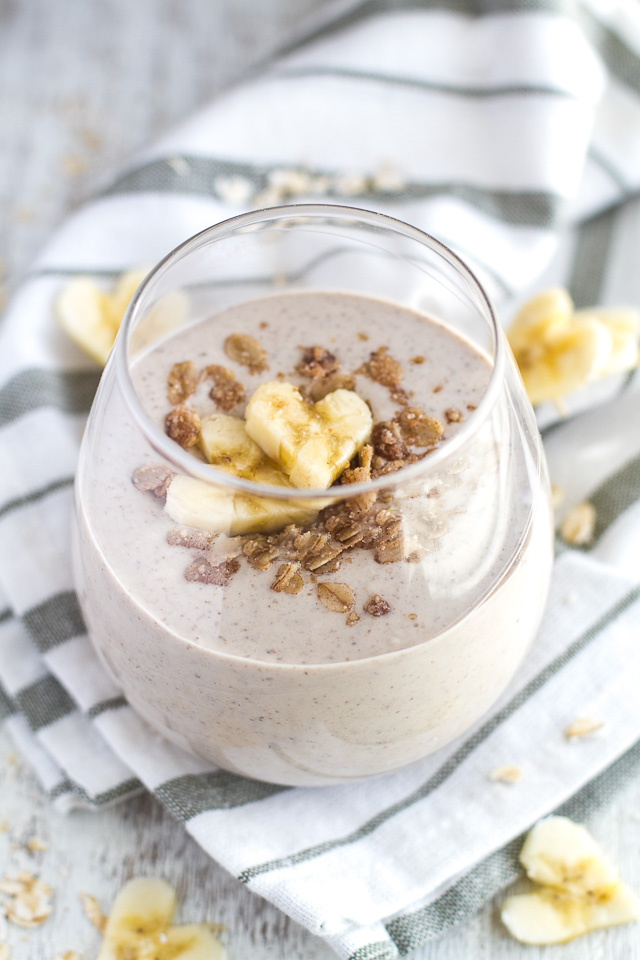 Author:
Amanda @ Running with Spoons
1/2 cup (115 g) yogurt or non-dairy yogurt of choice
1 medium-size (100 g) ripe banana, frozen
1/4 cup (60 ml) unsweetened almond milk
1/3 cup (30 g) rolled oats*
1 Tbsp (7g) chia seeds**
½ tsp vanilla extract
pinch of salt (optional but recommended)
1-2 tsp maple syrup or honey (optional, to taste)
Add all the ingredients to a high-speed blender in the order listed, and blend on high until a smooth and creamy consistency is reached. You want to make sure to keep blending until the chia seeds have broken down to achieve the smoothest and creamiest texture.
This smoothie can be made the night before and left to thicken in the fridge overnight. It gets quite pudding-y, so feel free to stir in a splash of milk to achieve desired consistency.
* Be sure to use certified gluten-free oats if you need this to be gluten-free.
** If you don't have or like chia seeds, you can sub them with a tablespoon of ground flax or nut butter.
Recipe by
. running with spoons .
at http://www.runningwithspoons.com/2016/05/03/banana-oat-breakfast-smoothie/